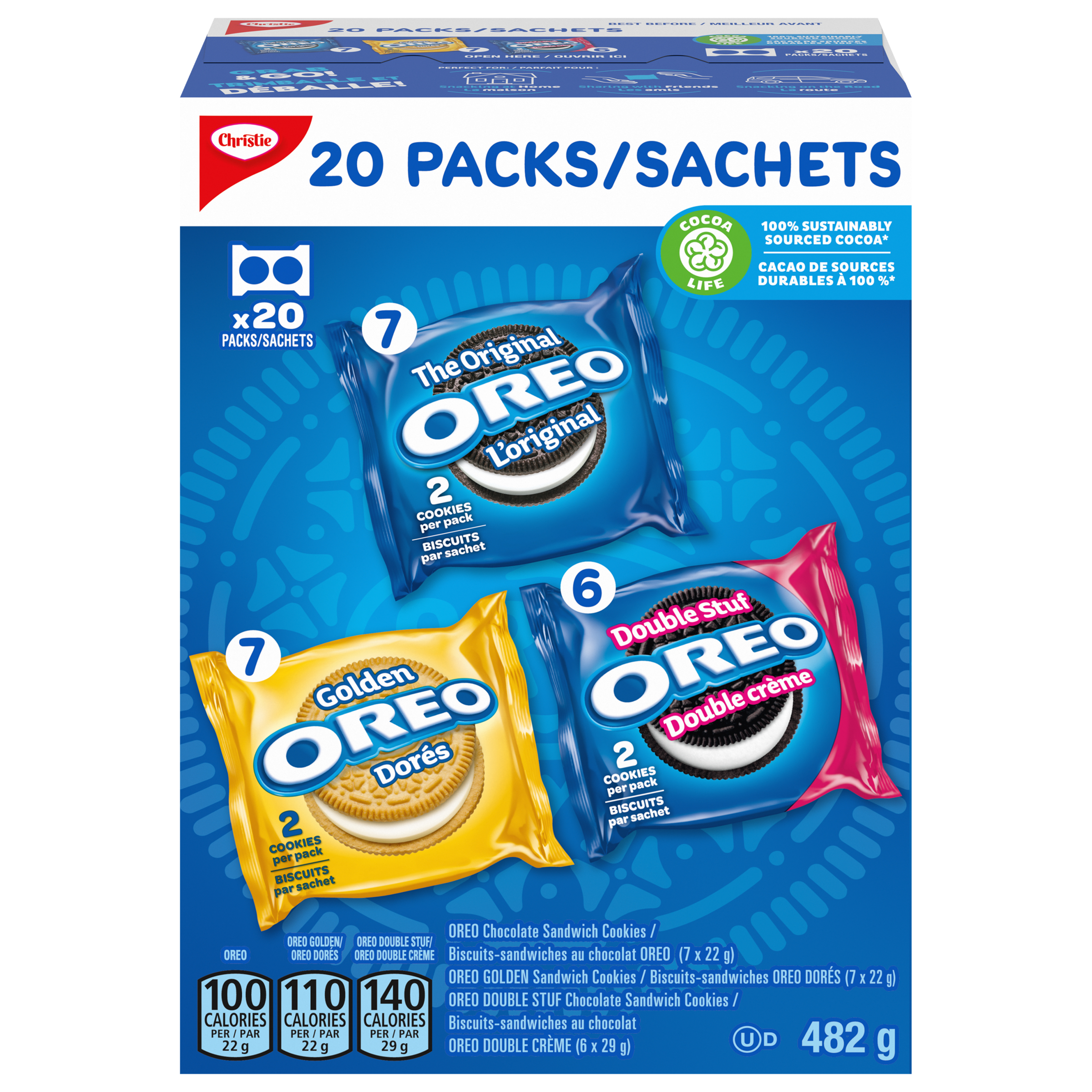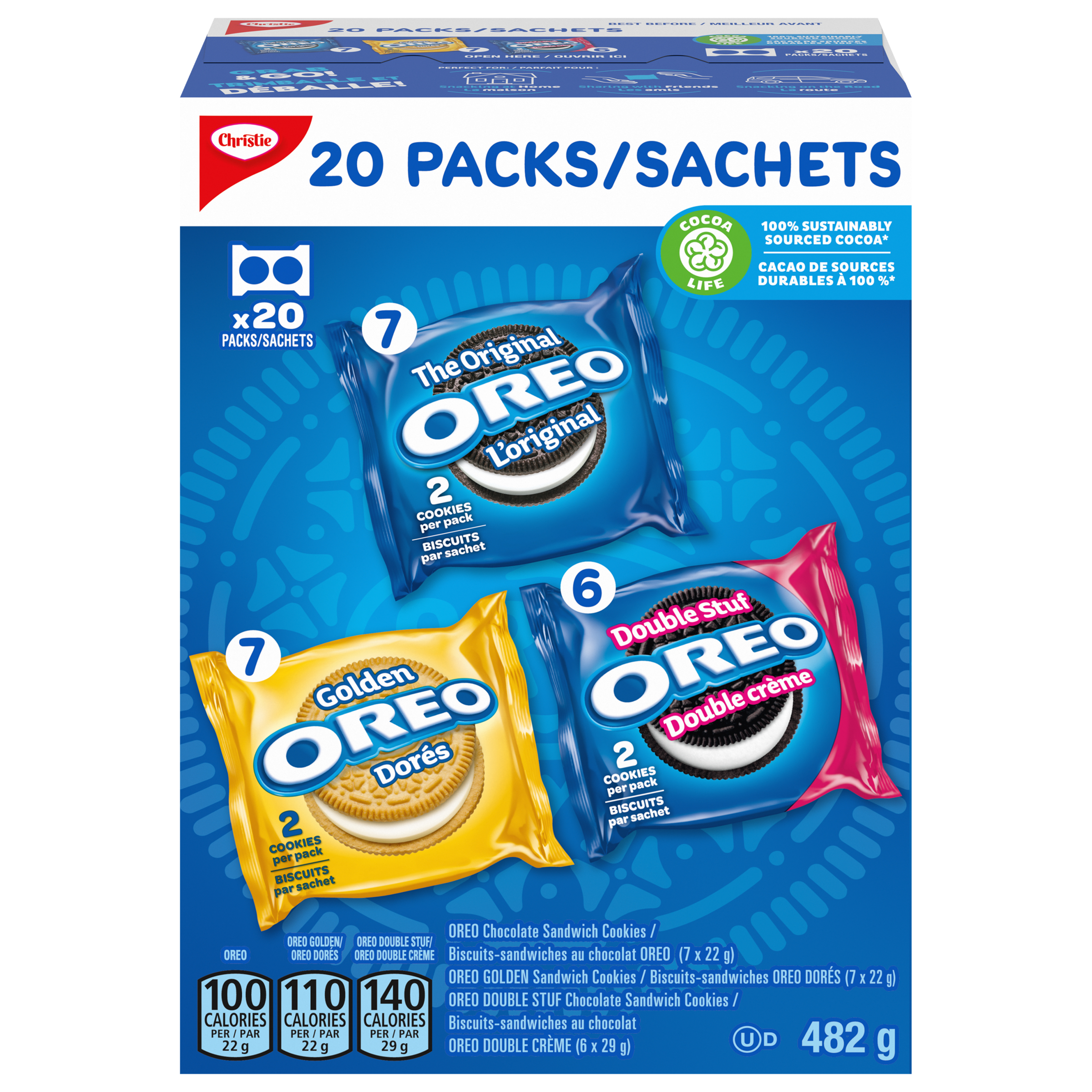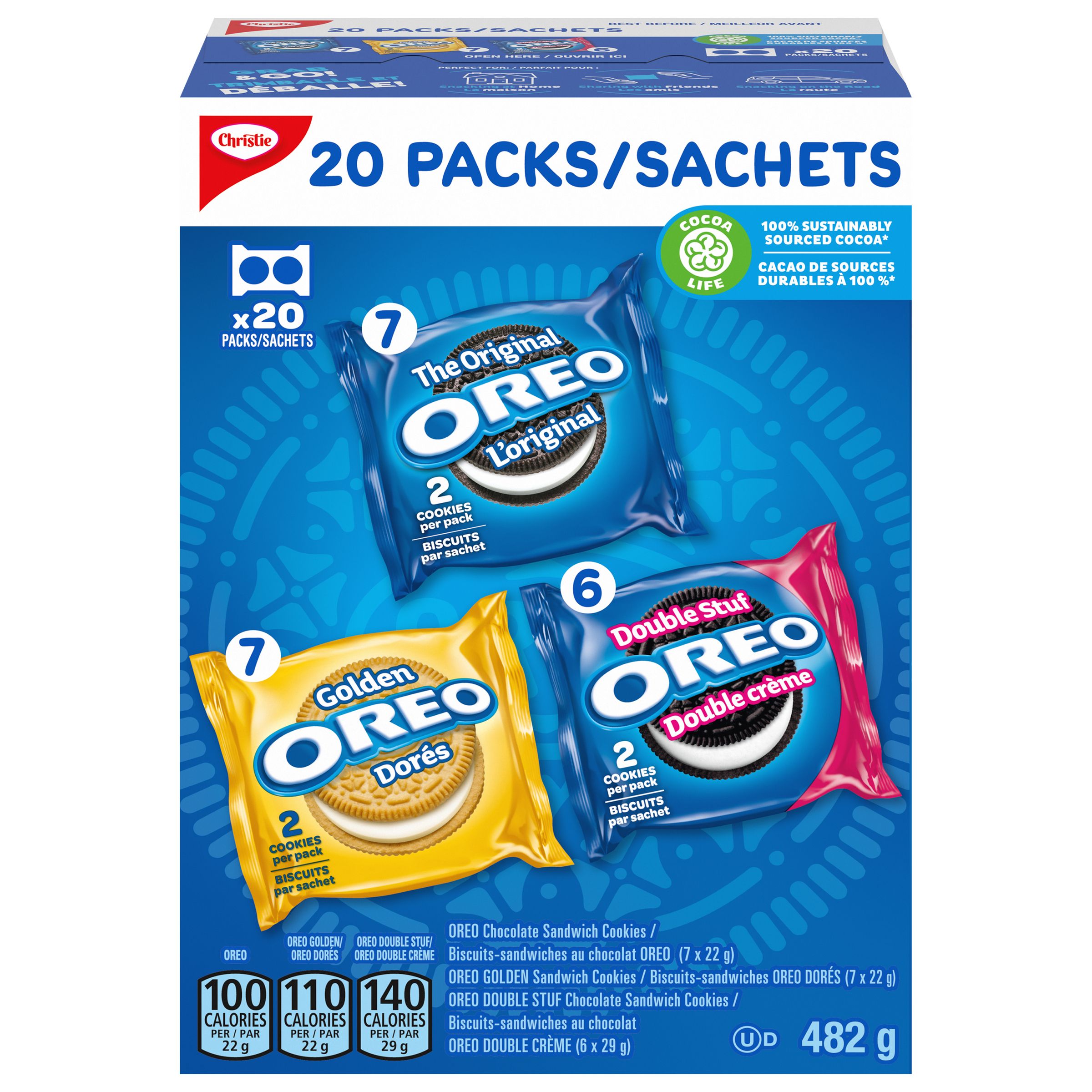 OREO VARIETY 20 PACK 482 GR
Take a delicious break with OREO Sandwich Cookies, Canada's favourite sandwich cookie for over 100 years. Supremely dunkable, OREO cookies sandwich a rich creme filling between the bold taste of two wafers--making them milk's favorite cookie. These OREO snacks are great packing with lunch at school or work or mixing into your favorite dessert recipe. Each pack is a good size for grabbing on the way out the door for delicious on the go snacks. These convenient OREO cookie snack packs hold two cookies each, making them a great serving size for snacking, sharing or traveling. With 20 snack packs in the box, you'll always be ready to snack on your way out the door.
---
INGREDIENTS:
Sugars (sugar and/or golden sugar, glucose-fructose), Wheat flour, Modified palm oil, Vegetable oil, Cocoa, Corn starch, Baking soda, Salt, Soy lecithin, Monocalcium phosphate, Unsweetened chocolate, Artificial flavour.Contains: Wheat, Soy.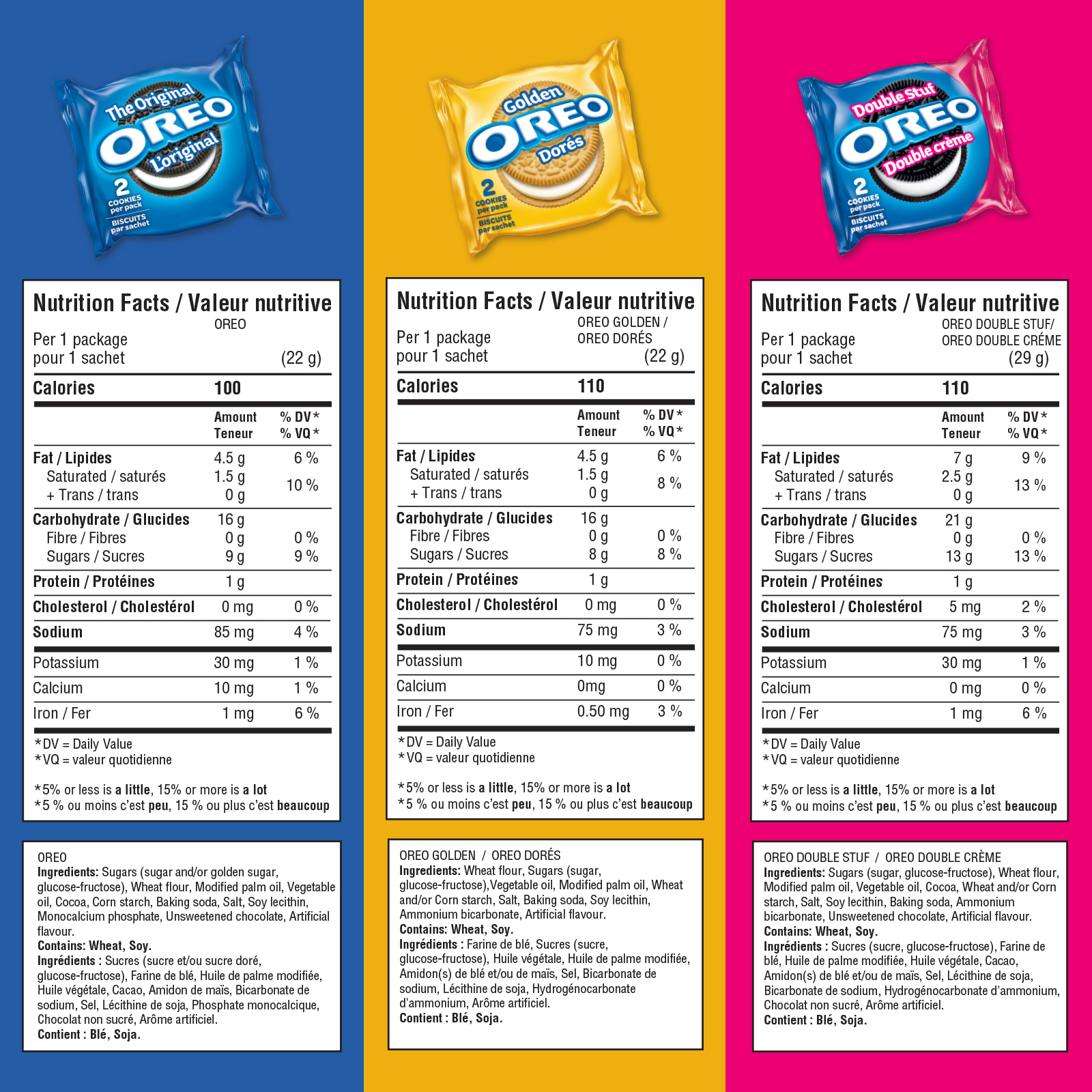 ---