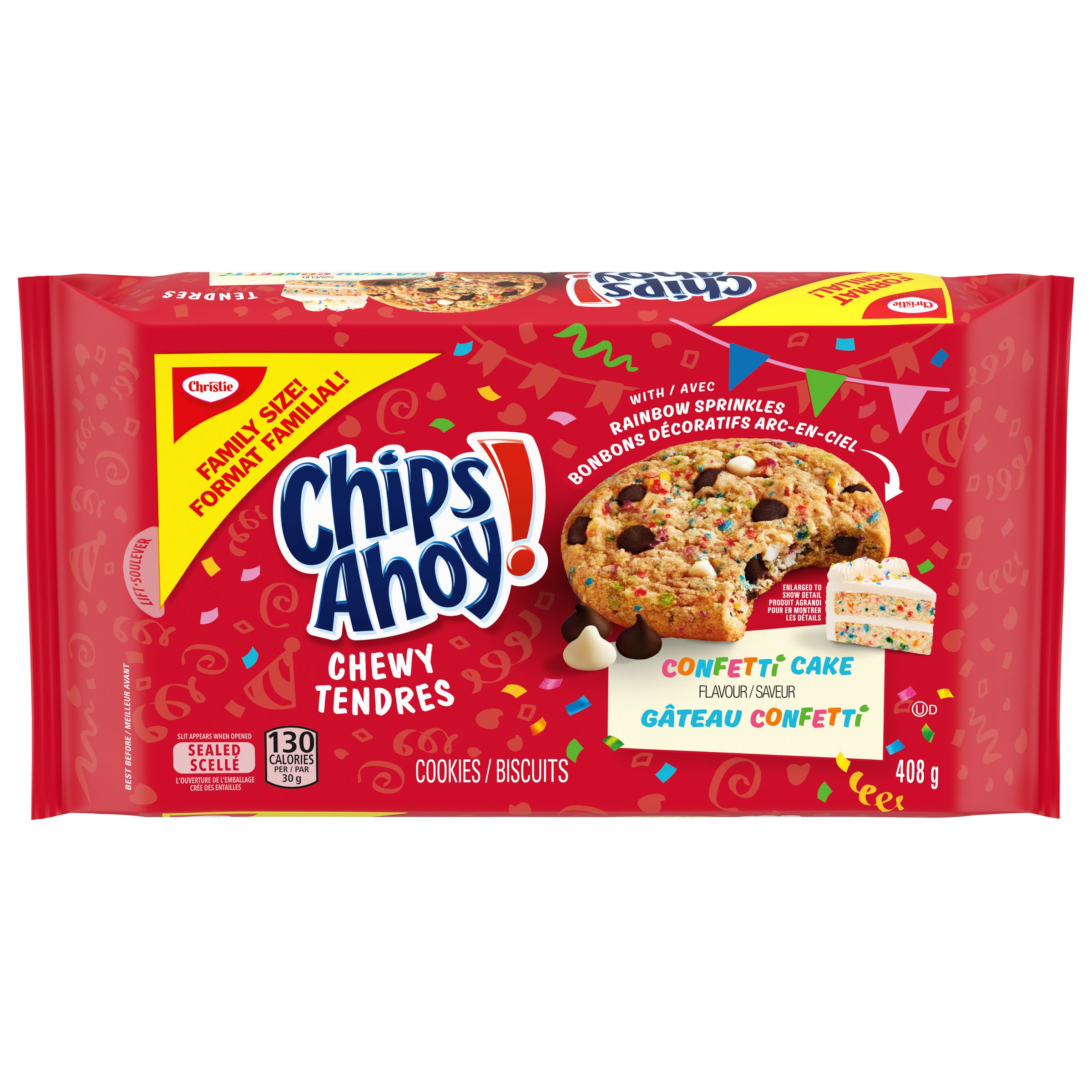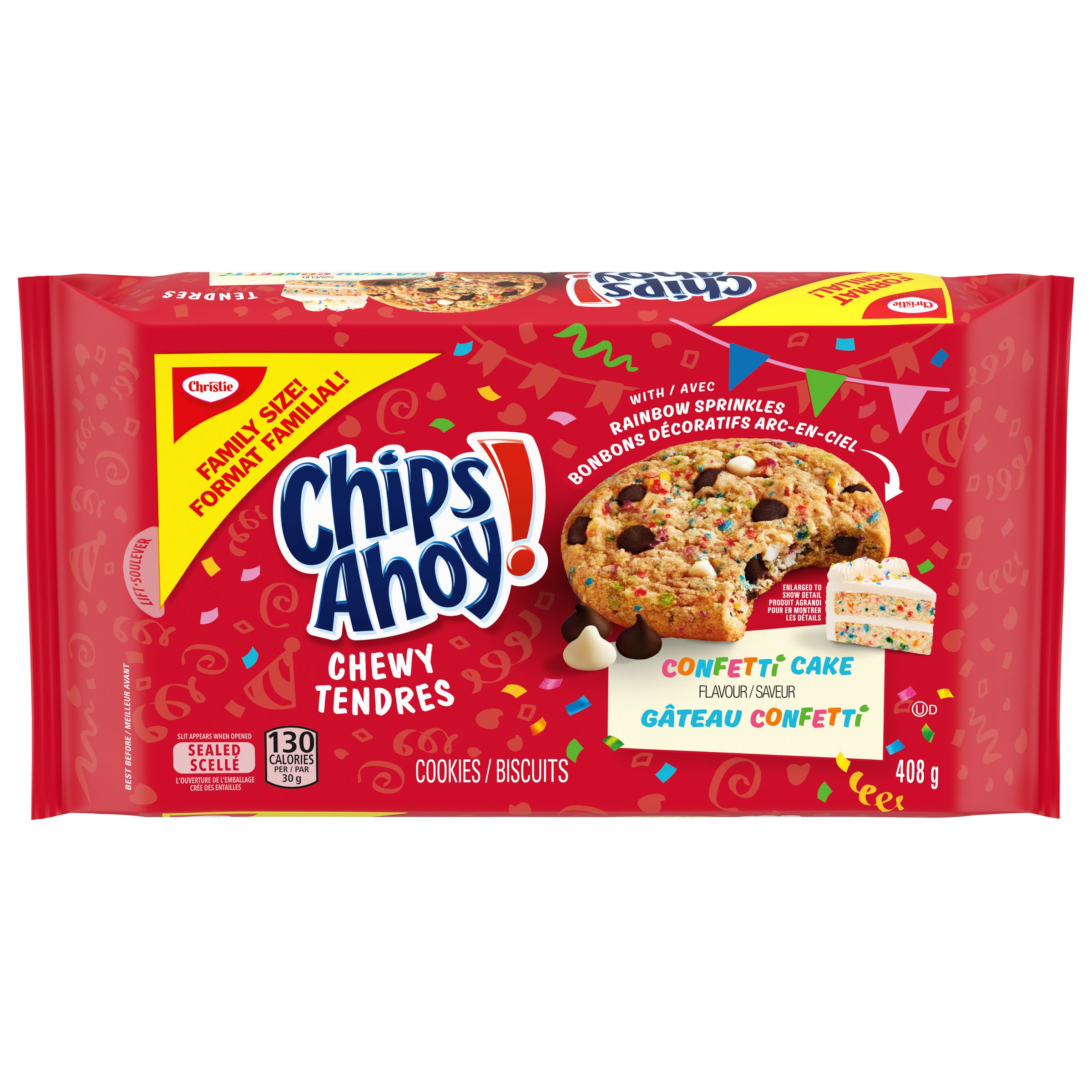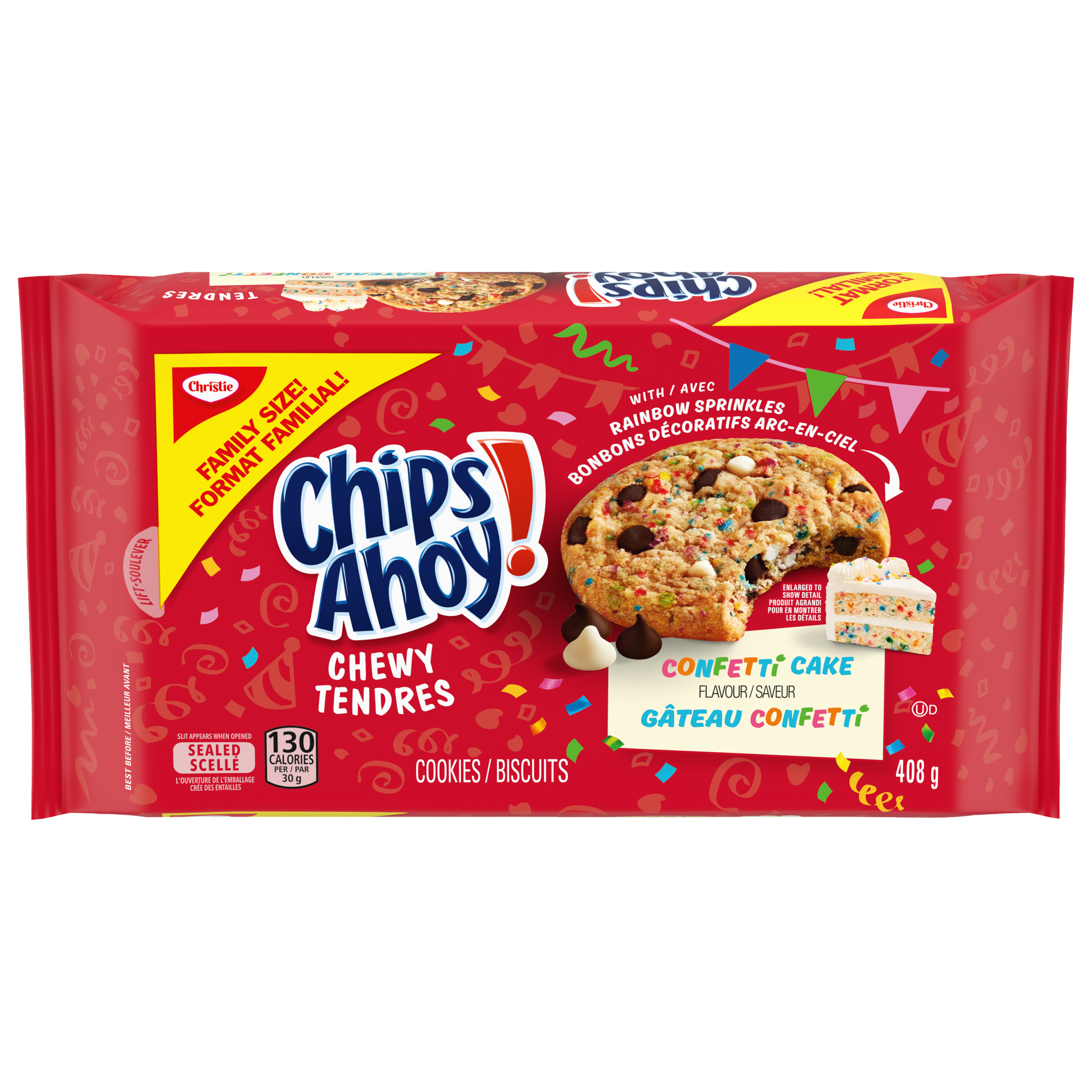 CHIPS AHOY! CHEWY CONFETTI CAKE 408G
CHIPS AHOY! Confetti Cake Flavoured Chewy Cookies with Rainbow Sprinkles let you enjoy the deliciousness of confetti cake in a chewy, soft-baked cookie. These soft cookies are baked to perfection for maximum chewy goodness. Enjoy the delicious taste of these cookies that are sure to become a household favourite treat. Make lunches at school or work more exciting by including CHIPS AHOY! cookies or serve these chewy snacks as birthday cookies or party favors at your next gathering. Regardless of the occasion, these cookies make a simply delicious treat at parties and birthday celebrations or pair with a variety of ice cream desserts, like sundaes and sandwiches, when a sweet craving strikes. Specifically, this sweet snack is perfect for birthday celebrations, to pair with ice cream, create sundaes, and plenty more. The lift tab makes this package of soft baked cookies easy to open and close for convenient storage.
---
INGREDIENTS:
Wheat flour, Sugars (glucose-fructose, sugar and/or golden sugar, dextrose), Modified palm oil, Semi-sweet chocolate chips (sugar, unsweetened chocolate, cocoa butter, dextrose, milk, soy lecithin), Confectionary drops (sugar, modified palm and palm kernel oil, modified milk ingredients, natural and artificial flavour, soy lecithin, salt), Corn starch, Baking soda, Salt, Ammonium bicarbonate, Asparaginase, Natural and artificial flavour (with cinnamon), Caramel colour, Tartrazine, Brilliant blue FCF, Allura red, Erythrosine.Contains: Wheat, Milk, Soy.
---