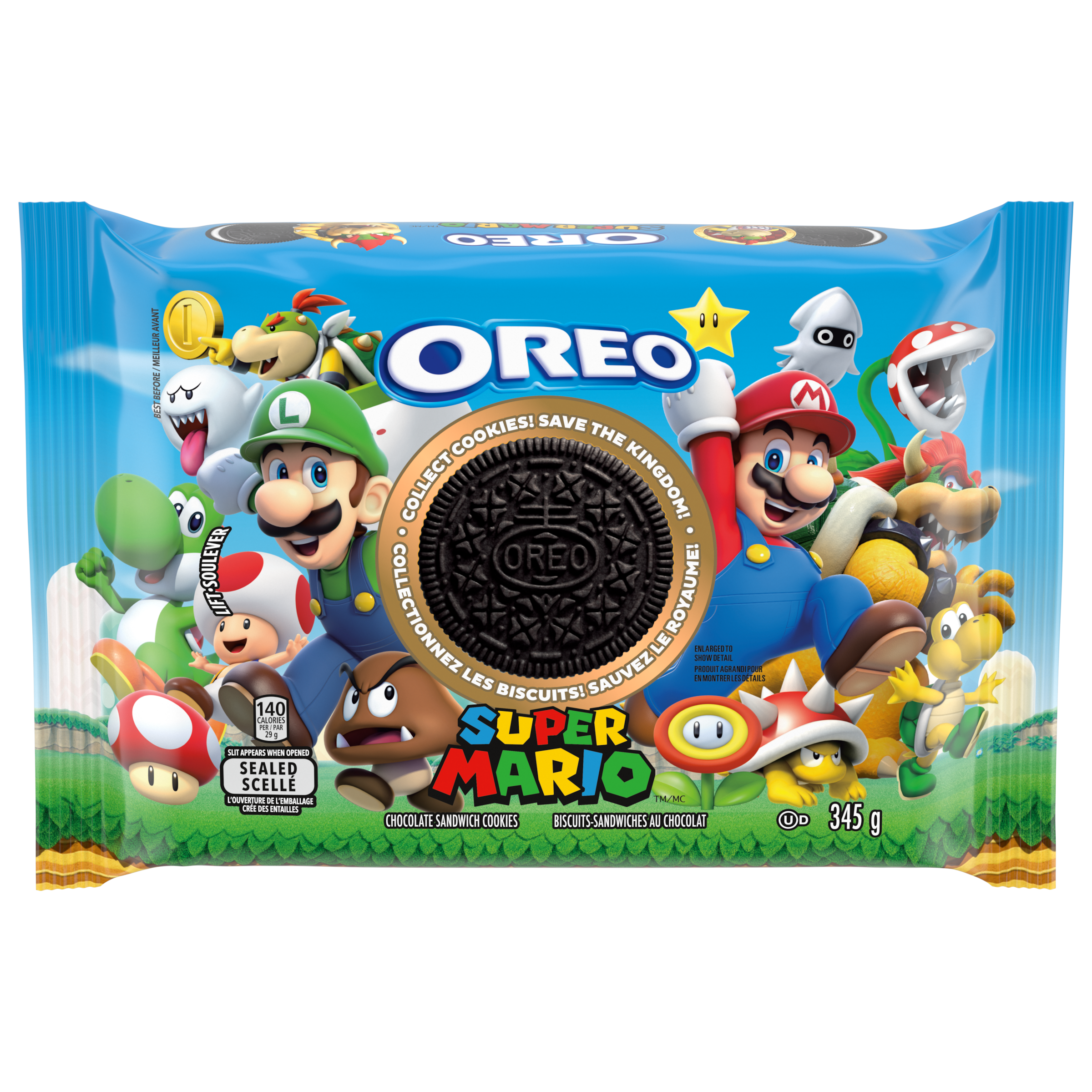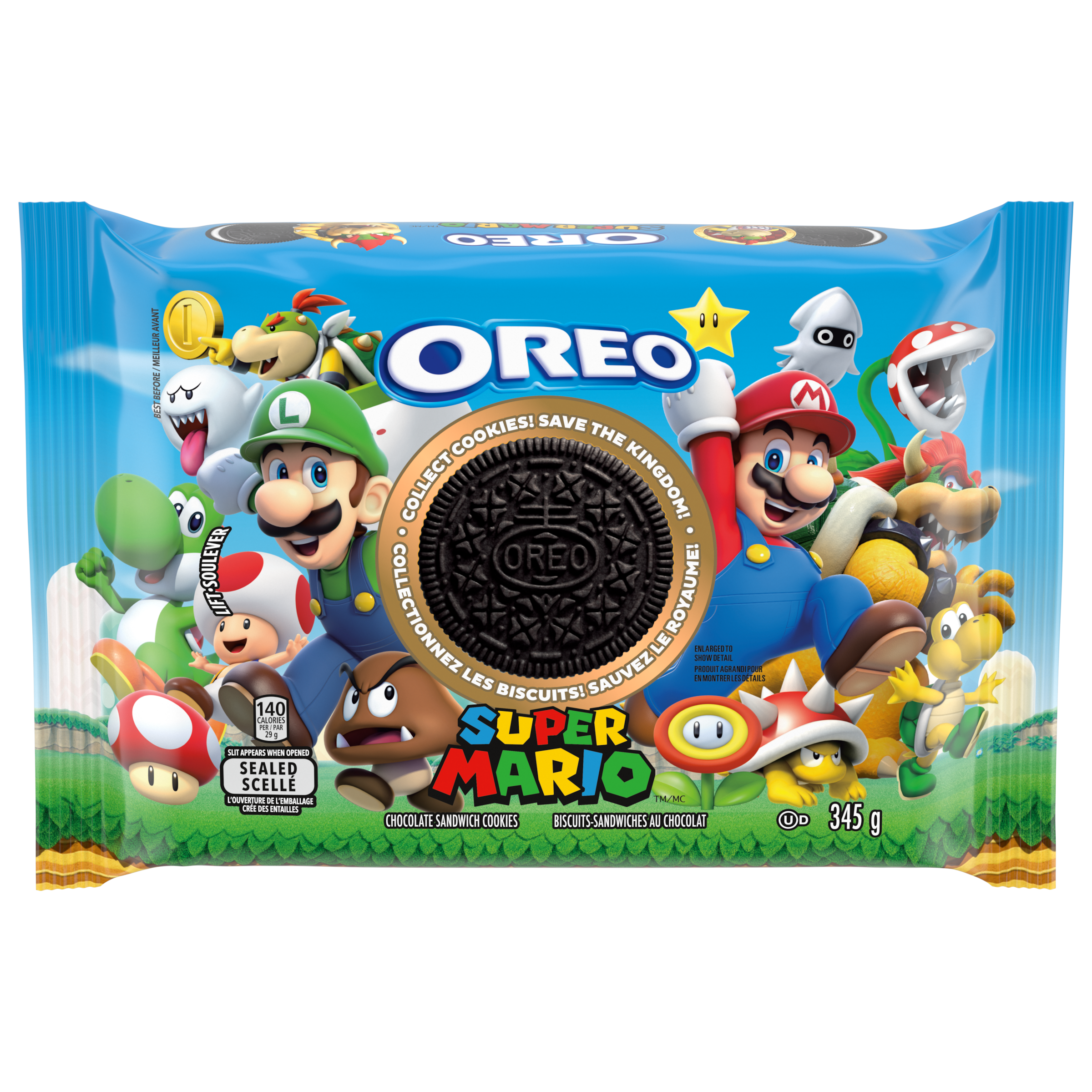 Super Mario™ OREO Cookies 345 GR
Bowser is trying to take over Princess Peach's castle! Join us and find the right Super Mario™ OREO cookies to help Mario and the other heroes defeat Bowser and save the kingdom. Participate by scanning the QR code on the back of the pack (must be 13 years of age or older). Each pack contains OREO chocolate sandwich cookies with rich creme filling between the bold taste of two chocolate wafers that feature unique Super Mario™ cookie designs.
---
INGREDIENTS:
Sugars (sugar and/or golden sugar, glucose-fructose), Wheat flour, Modified palm oil, Vegetable oil, Cocoa, Corn starch and/or Wheat starch, Baking soda, Salt, Soy lecithin, Monocalcium phosphate, Unsweetened chocolate, Artificial flavour.Contains: Wheat, Soy.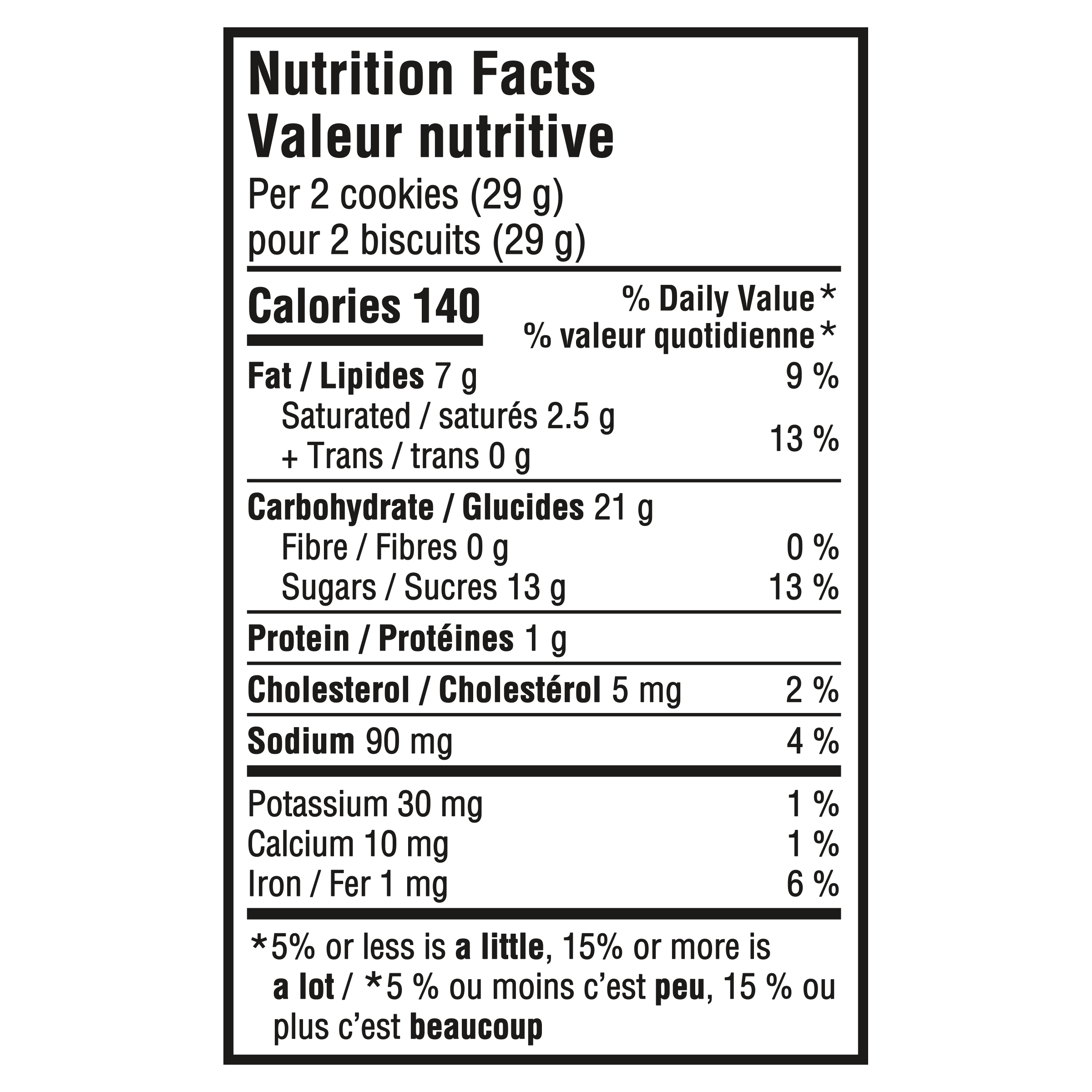 ---