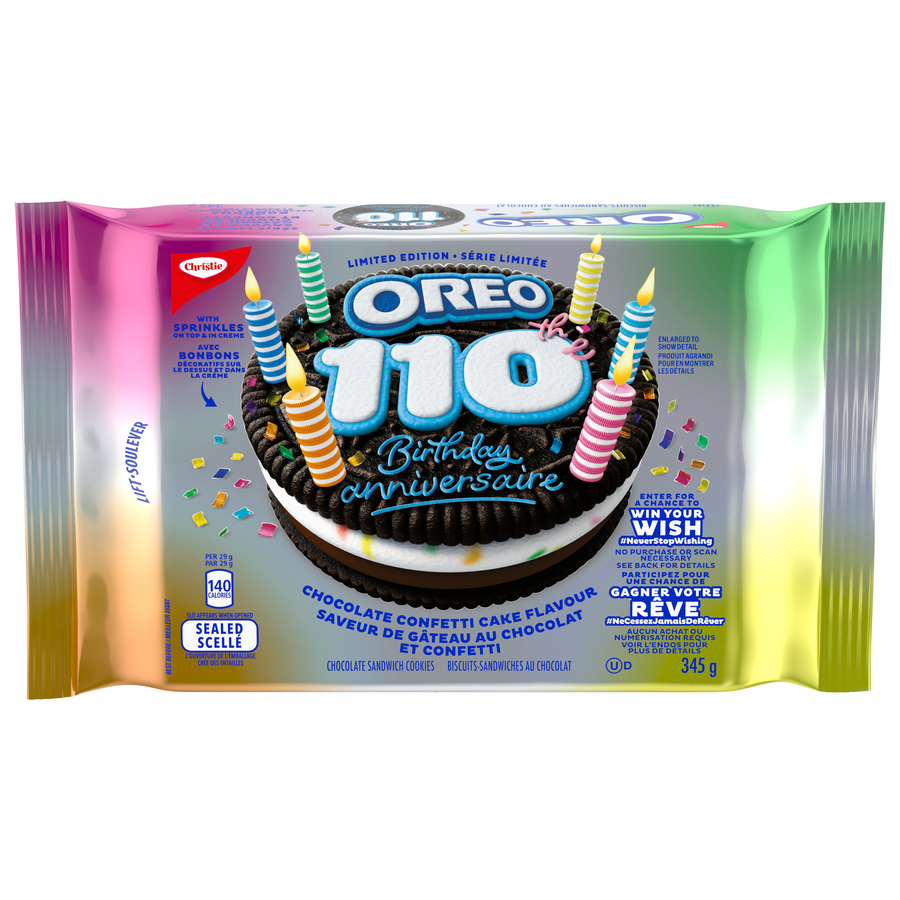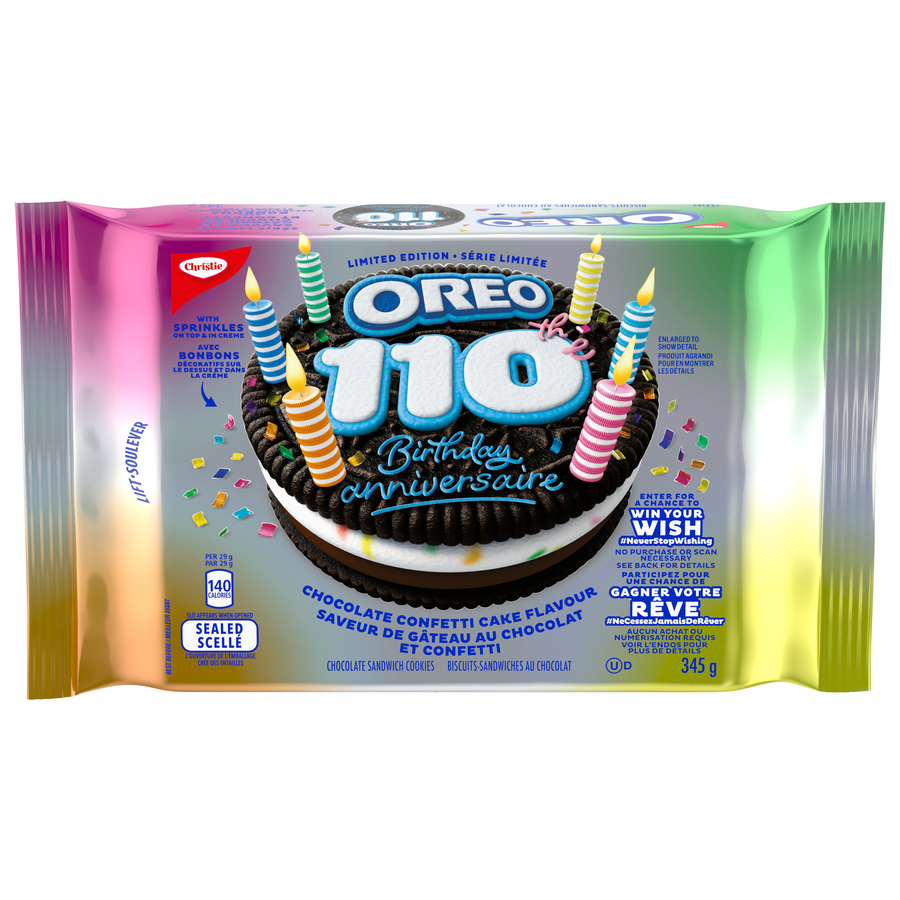 OREO CHOCOLATE CONFETTI CAKE 345 GR
OREO Chocolate Confetti Cake is our first ever limited edition with sprinkles ON and IN the cookie! This cookie is filled with chocolate cake crème and OREO crème with rainbow sprinkles inclusions. The silver foil packaging brings a holographic effect that is very eye catching.
---
INGREDIENTS:
Sugars (sugar and/or golden sugar, glucose-fructose), Modified palm oil, Vegetable oil, Cocoa, Corn and/or wheat starch, Baking soda, Salt, Soy lecithin, Unsweetened chocolate, Artificial flavour, Tartrazine, Brilliant blue FCF, Allura red, Erythrosine. Contains: Wheat, Soy.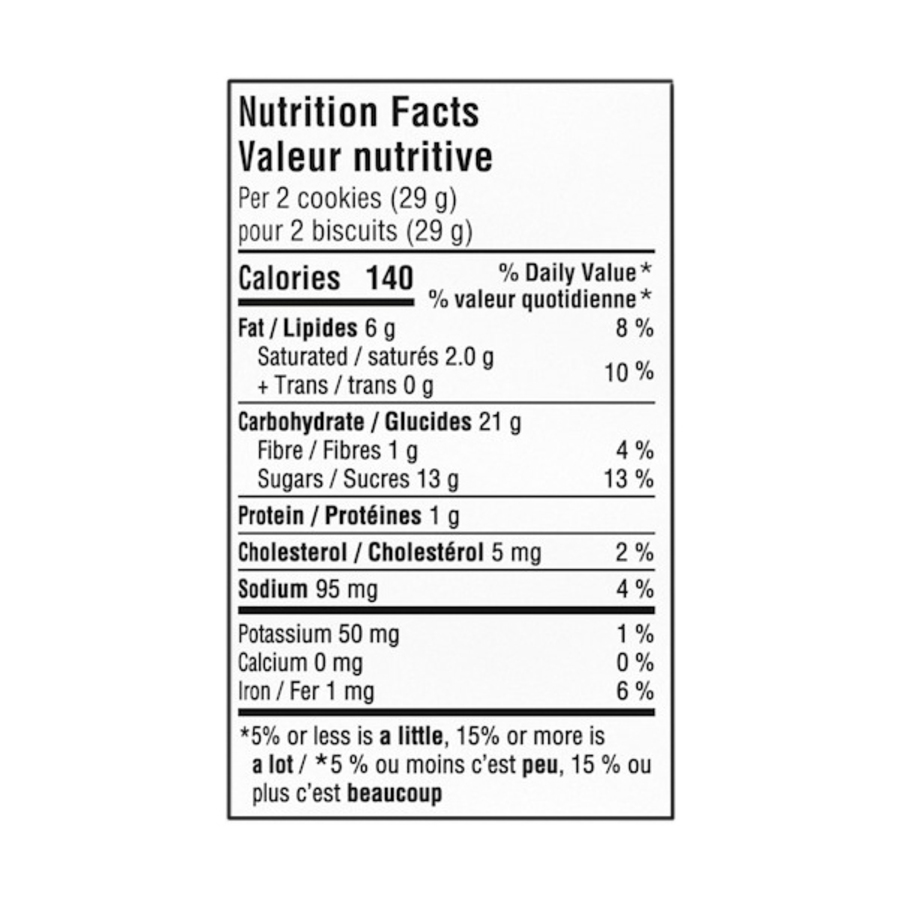 ---