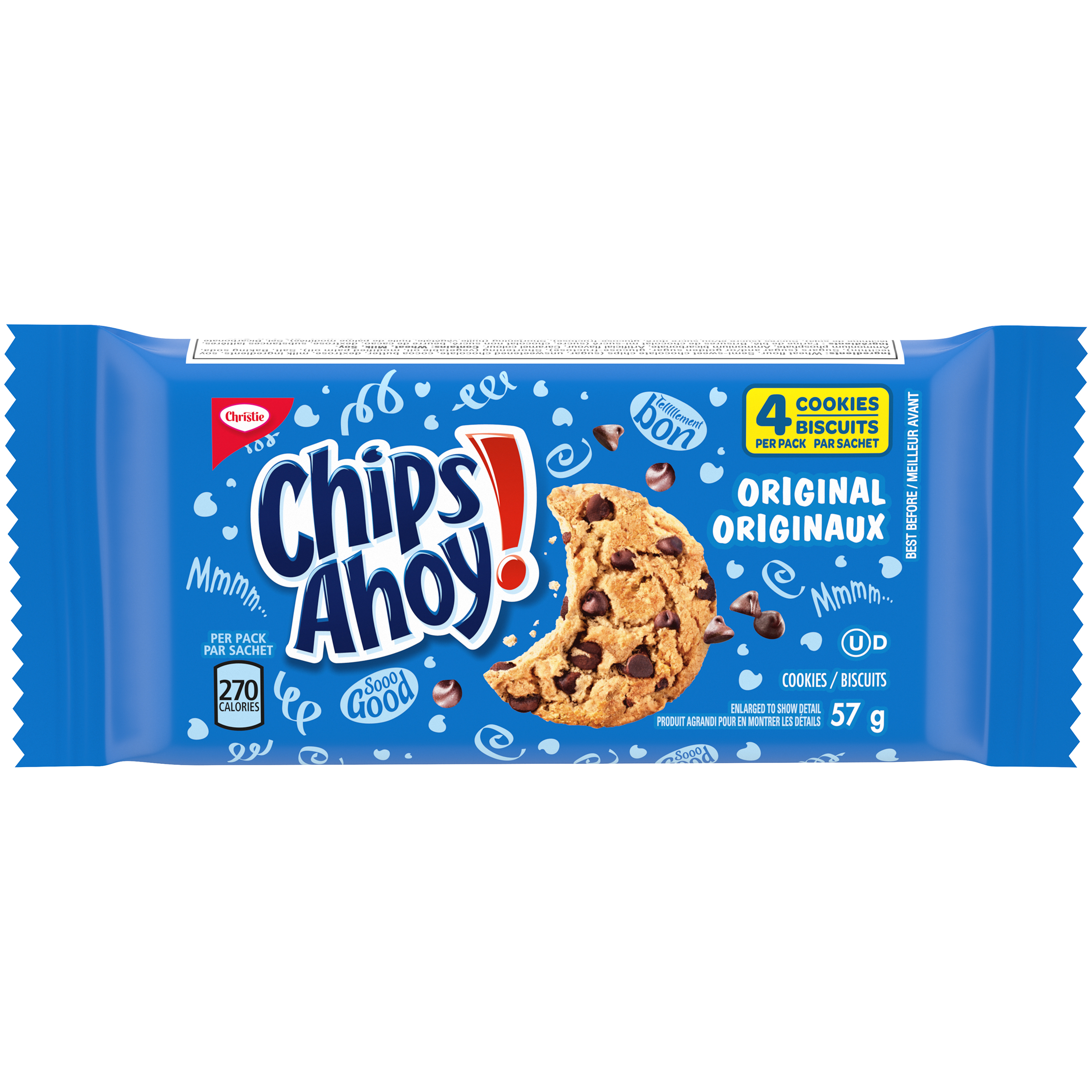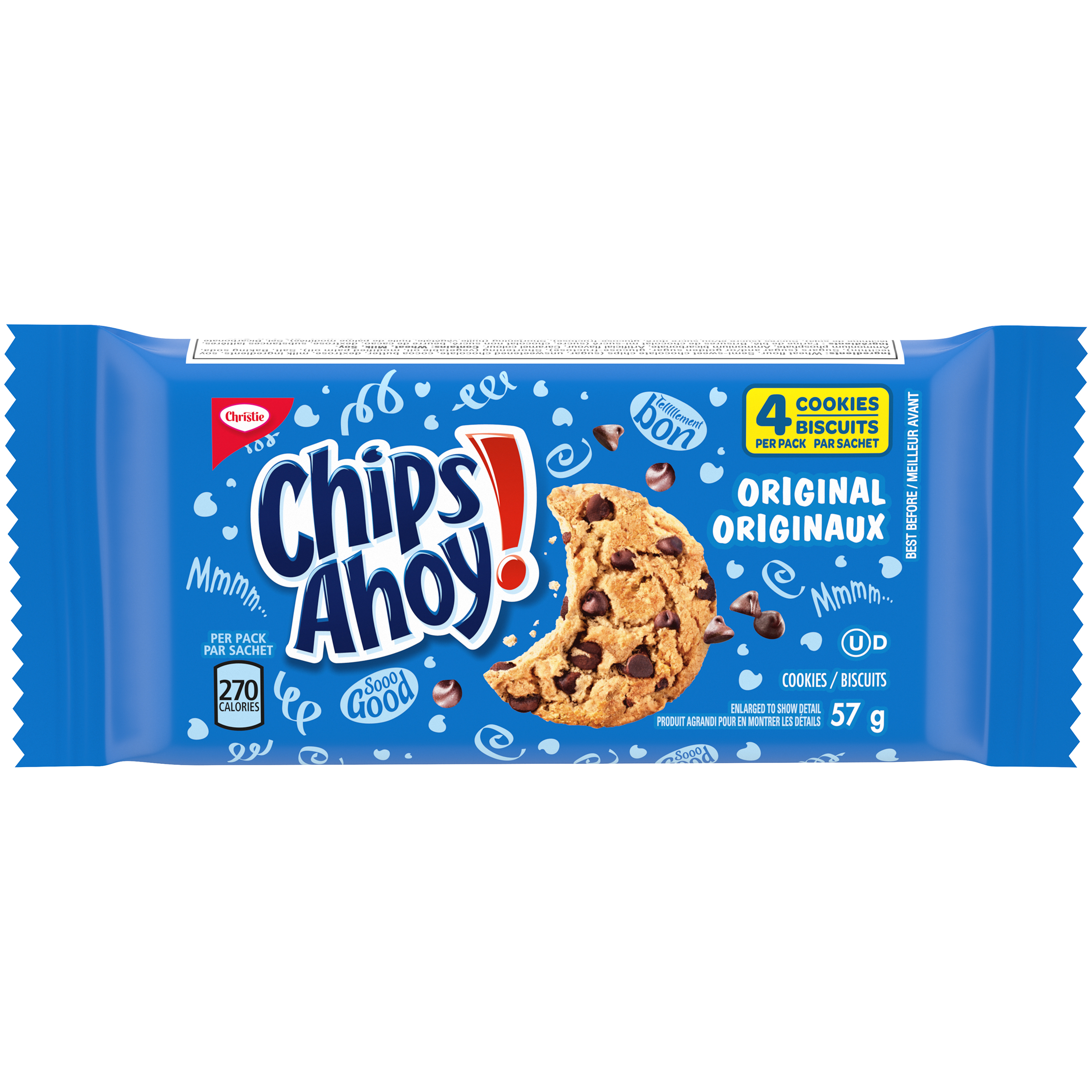 Chips Ahoy! Original 4Pk Cookies 57G
CHIPS AHOY! Chocolate Chip Cookies are the CHIPS AHOY! cookies you know and love, baked to have the perfect amount of crunch. These cookies are made with real chocolate chips. Enjoy the comforting taste of these chocolate chip cookies that are sure to become a household favourite treat. Make lunches at school or work more exciting by including CHIPS AHOY! 4 pack cookies or grab these to prep for a party or gathering. Regardless of the occasion these cookie pack make a simple treat or dessert.
---
INGREDIENTS: Wheat
flour, Semi-sweet chocolate chips (sugar, unsweetened chocolate, cocoa butter, dextrose, milk ingredients, soy lecithin), Sugars (sugar and/or golden sugar, glucose-fructose), Shortening (vegetable oil, modified palm oil), Salt, Baking soda, Ammonium phosphate, Ammonium bicarbonate, Artificial flavour, Caramel colour.Contains: Wheat, Milk, Soy.
---