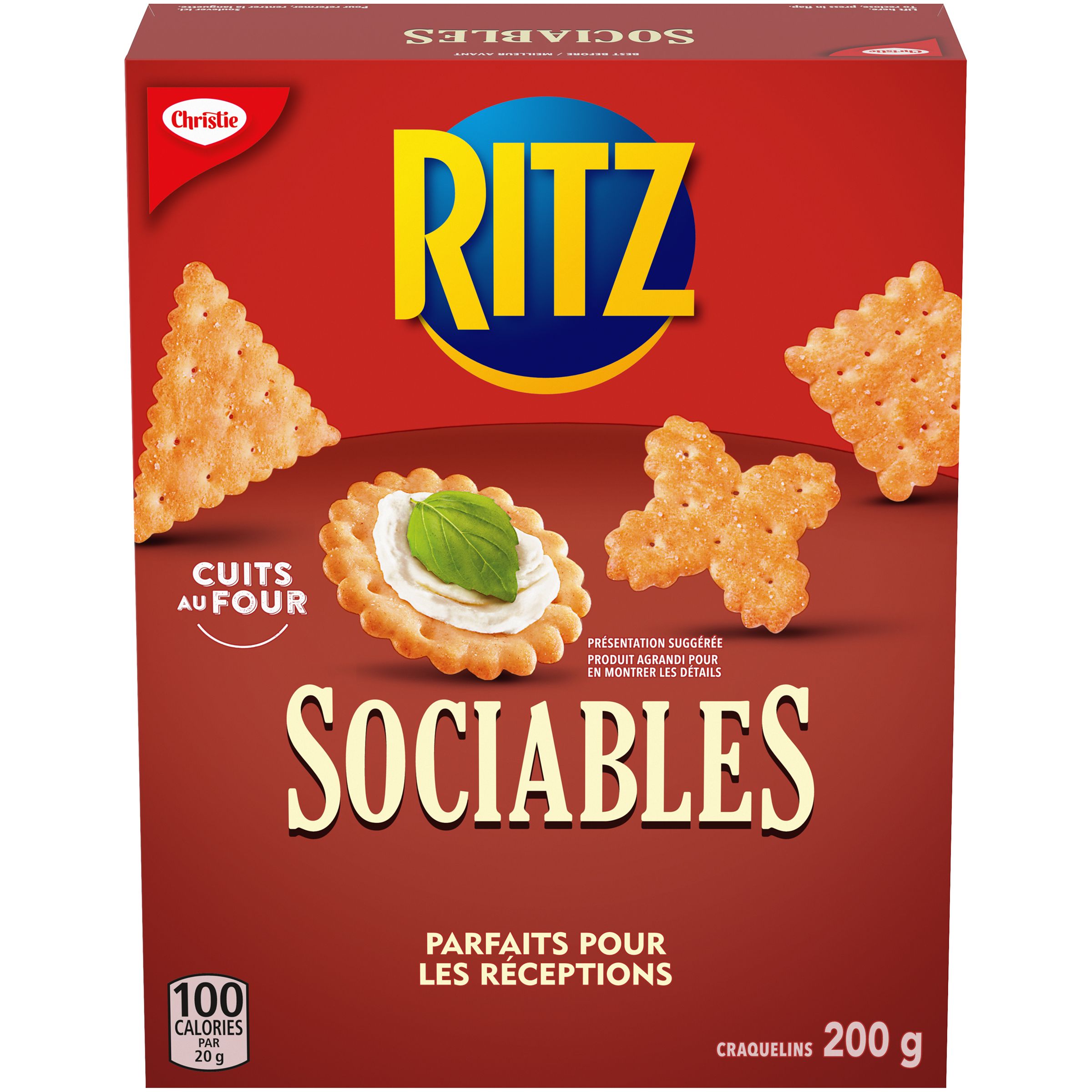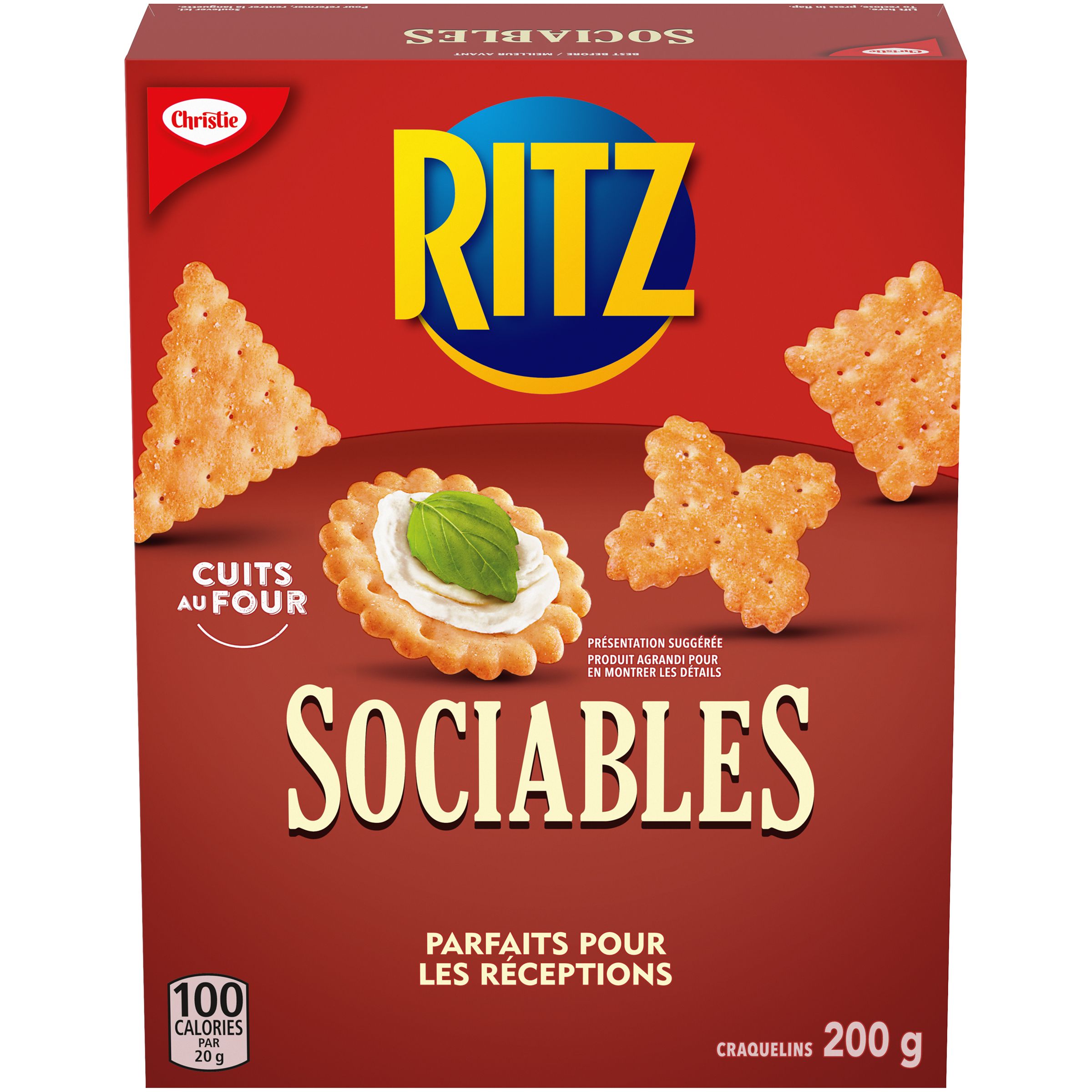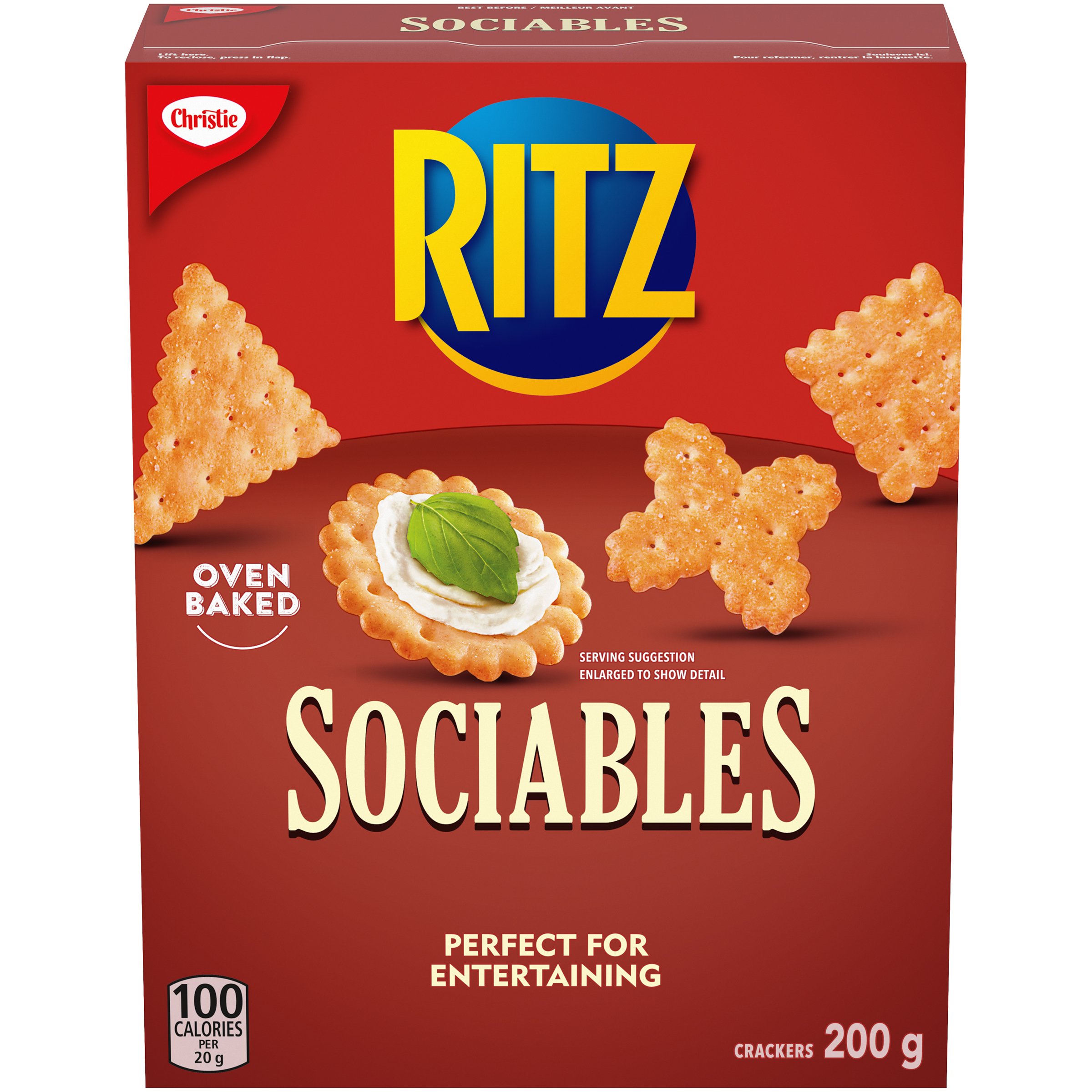 RITZ SOCIABLES Crackers, 200 g
RITZ is loved by Canadians and can be shared amongst family and friends. RITZ SOCIABLES snacking crackers are ideal for pairing with a variety of toppings like cheese, meat, dips or spreads. Enjoy this delicious snack at home, in the office or as easy party appetizers. A taste of welcome.
---
Wheat
flour, Shortening (vegetable oil, modified palm oil), Sugars (sugar, glucose-fructose), Salt, Monocalcium phosphate, Baking soda, Malted barley flour, Ammonium bicarbonate, Amylase, Protease. Contains: Wheat, barley.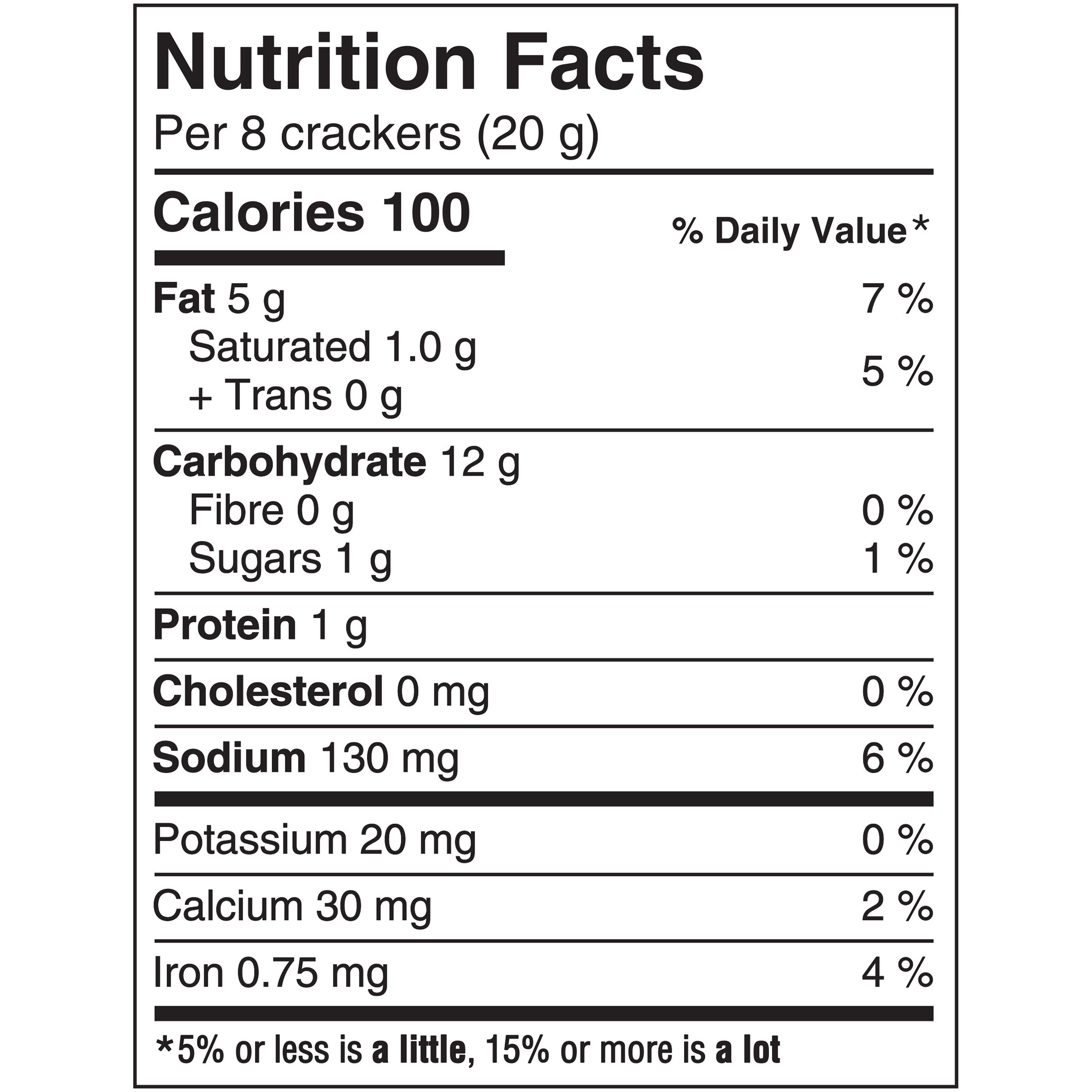 ---