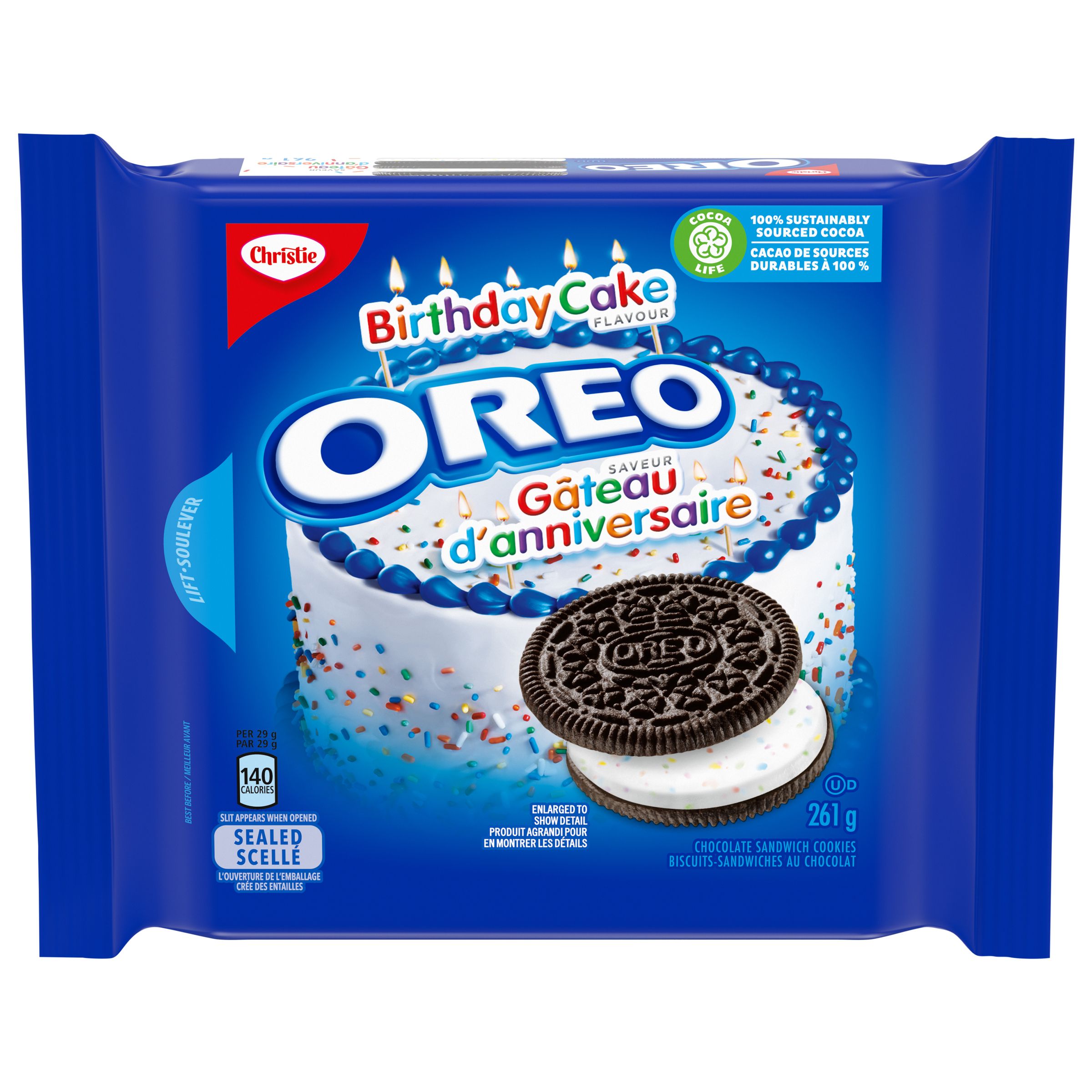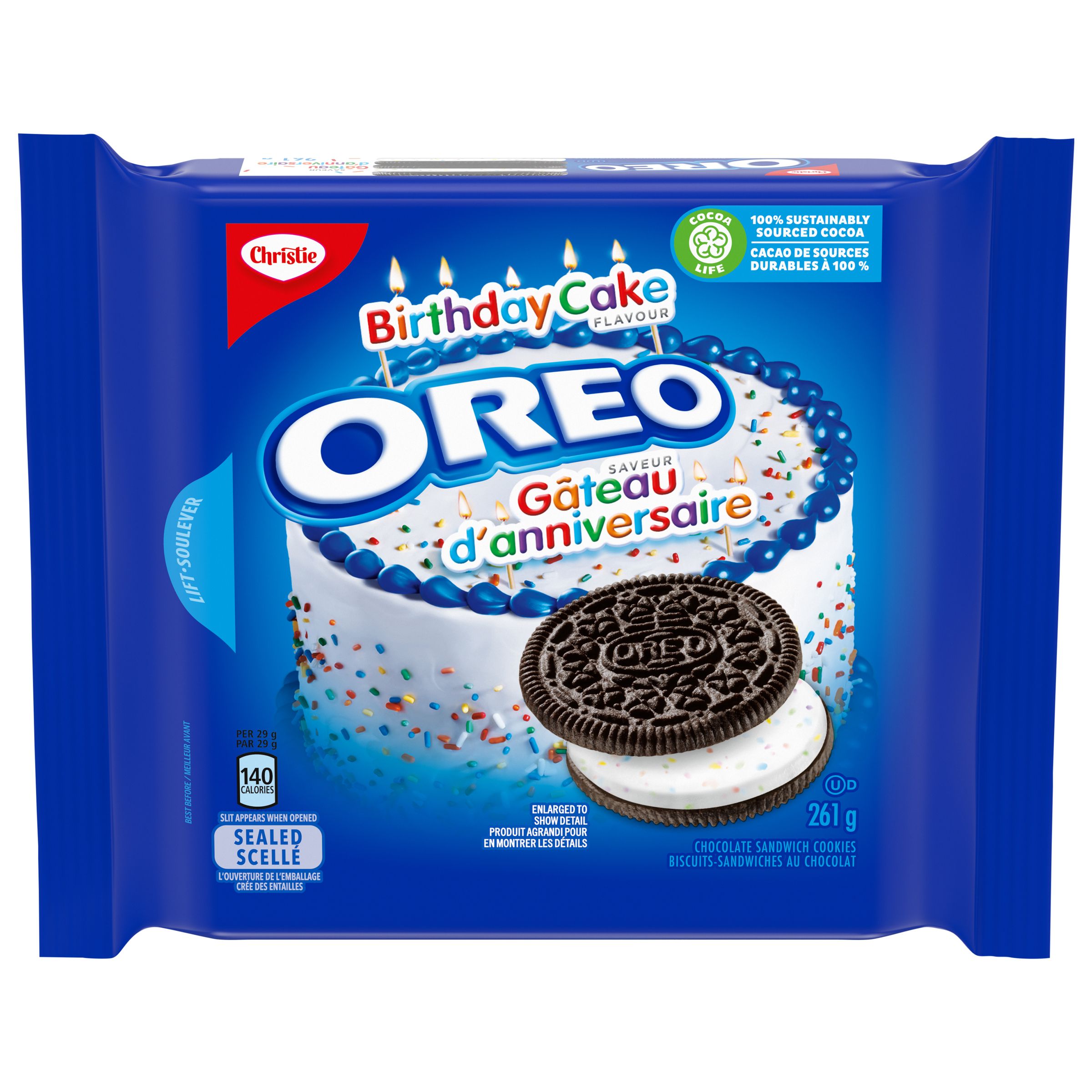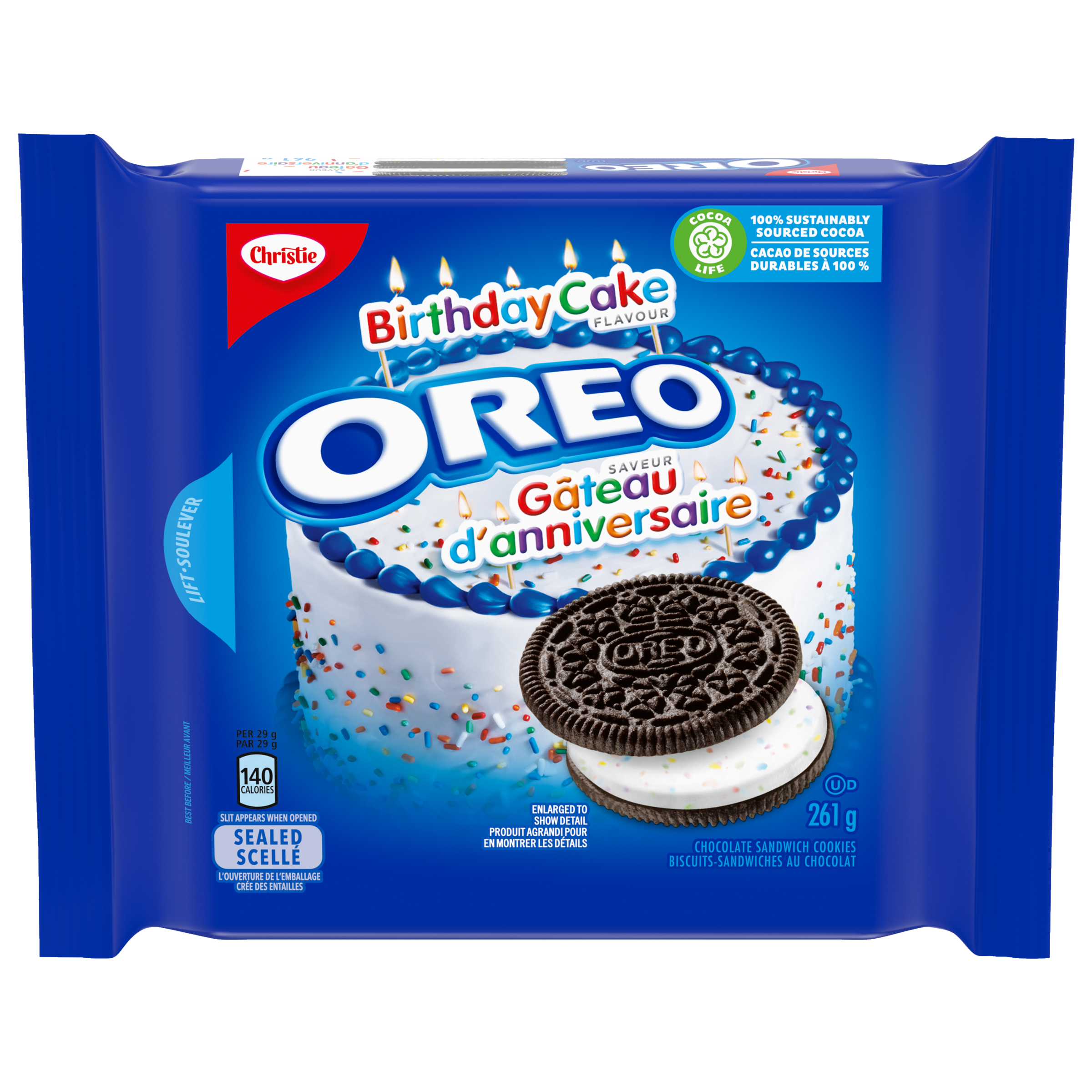 Oreo Birthday Cake Crème Cookies 261G
Milk's Favourite Cookie. OREO Birthday Cake Flavoured Creme Chocolate Sandwich Cookies are grabbable, snackable, and forever dunkable. If you long for the classic taste of childhood, they're just waiting to tease your taste buds. Twist 'em, dunk 'em, share 'em, or enjoy them all on your own.
---
INGREDIENTS: Sugars
(sugar, glucose-fructose), Wheat flour, Modified palm oil, Vegetable oil, Cocoa, Wheat and/or Corn starch, Salt, Soy lecithin, Baking soda, Ammonium bicarbonate, Unsweetened chocolate, Artificial flavour (with cinnamon), Tartrazine, Brilliant blue FCF, Allura red, Erythrosine.Contains: Wheat, Soy.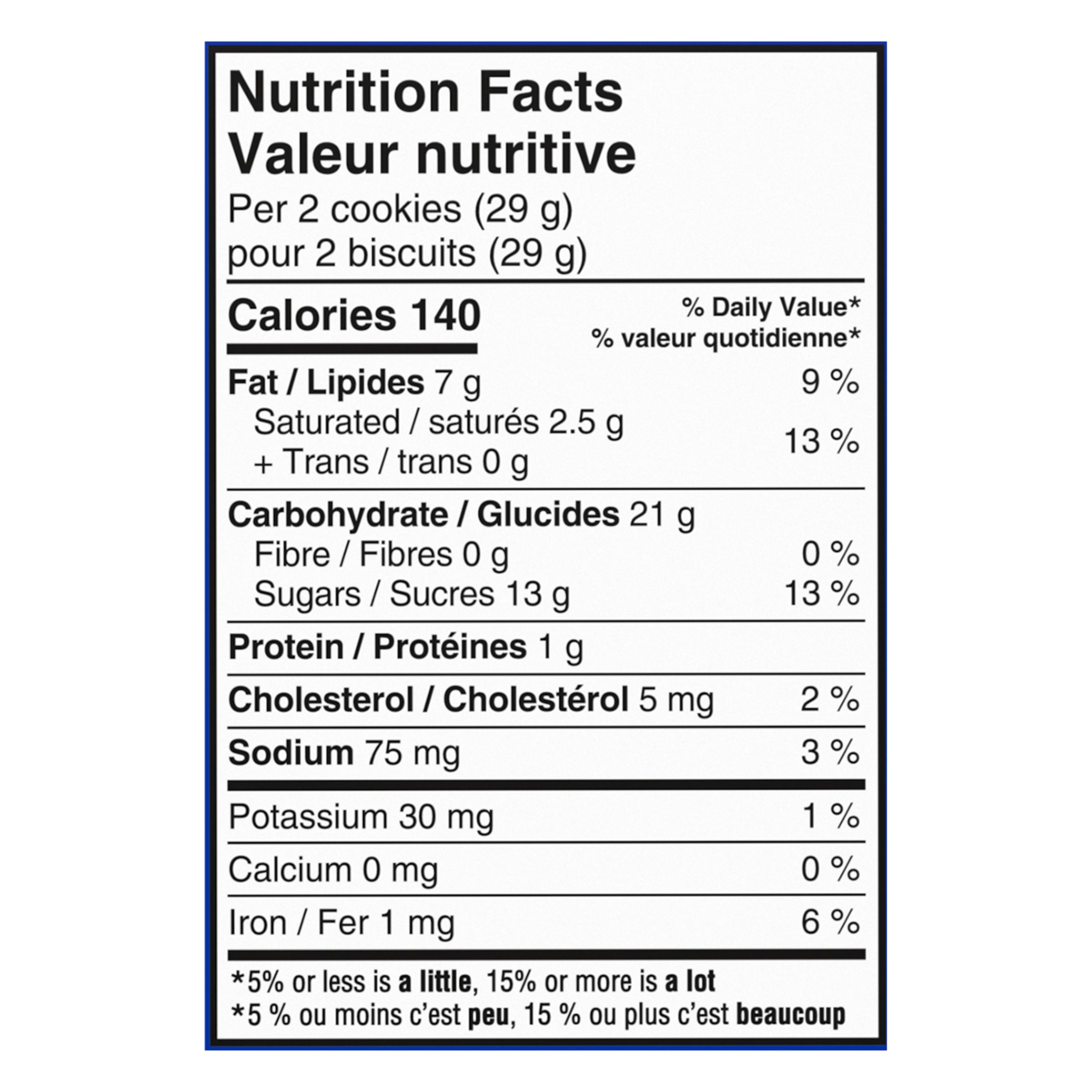 ---