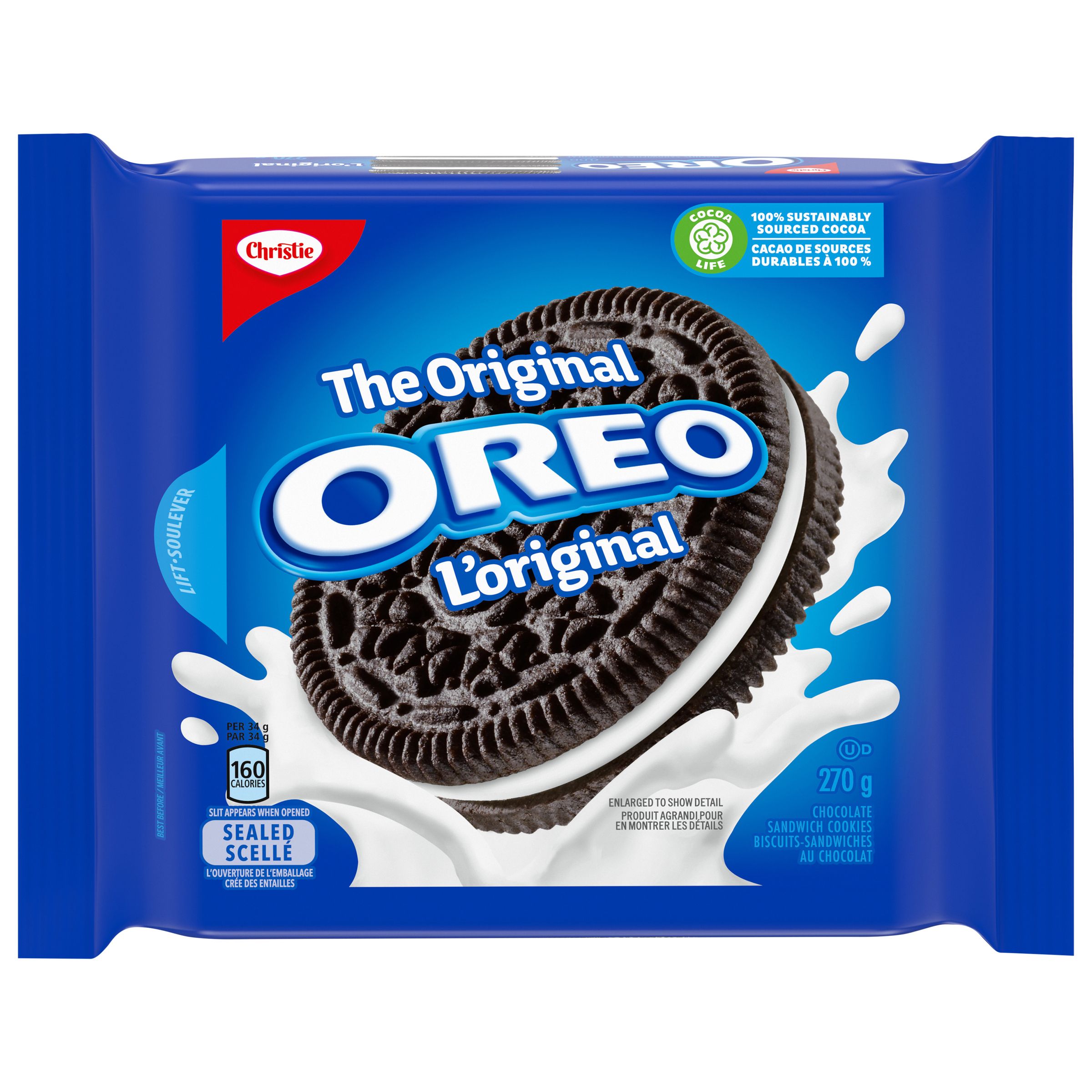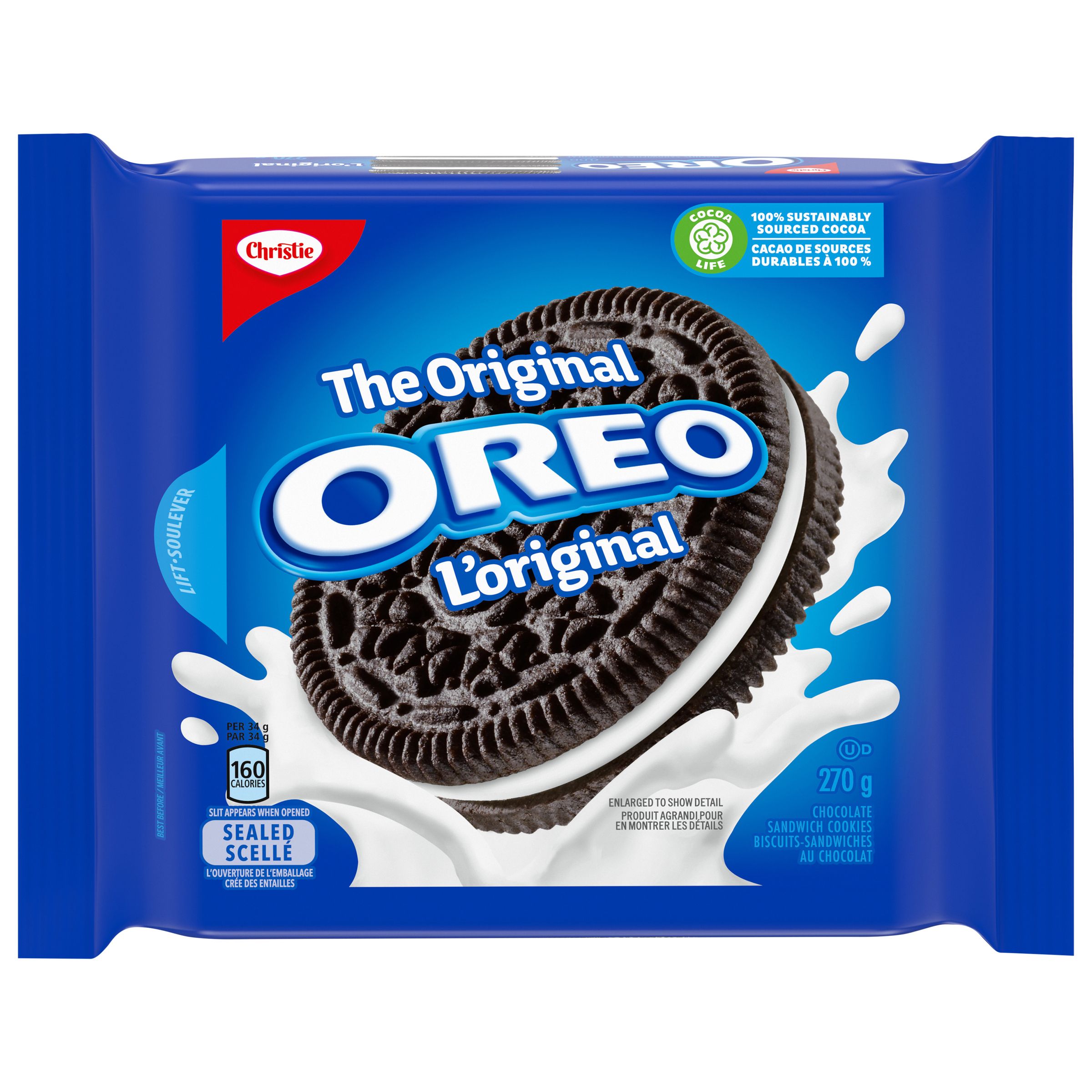 Oreo Original Sandwich Cookies 270G
Canada's #1 Cookie Brand - OREO Original Sandwich Cookies are grabbable, snackable, and forever dunkable. The combination of two delicious sensations—rich chocolate wafer cookies and smooth sweet creme. OREO cookies are the perfect snack.
---
Sugars
(sugar, glucose-fructose), Wheat flour, Modified palm oil, Vegetable oil, Cocoa, Wheat and/or Corn starch, Salt, Soy lecithin, Baking soda, Ammonium bicarbonate, Unsweetened chocolate, Artificial flavour. Contains: Wheat, Soy.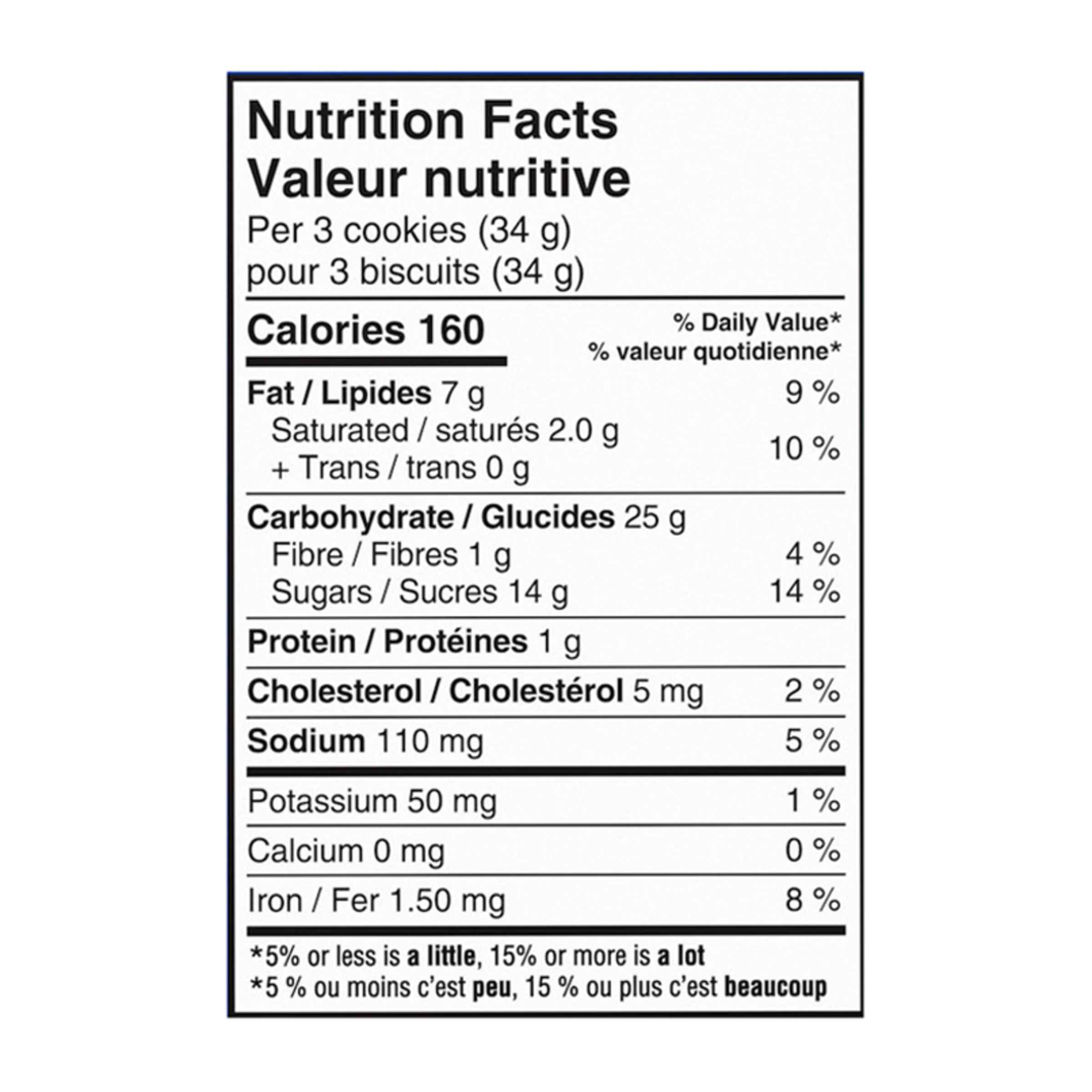 ---