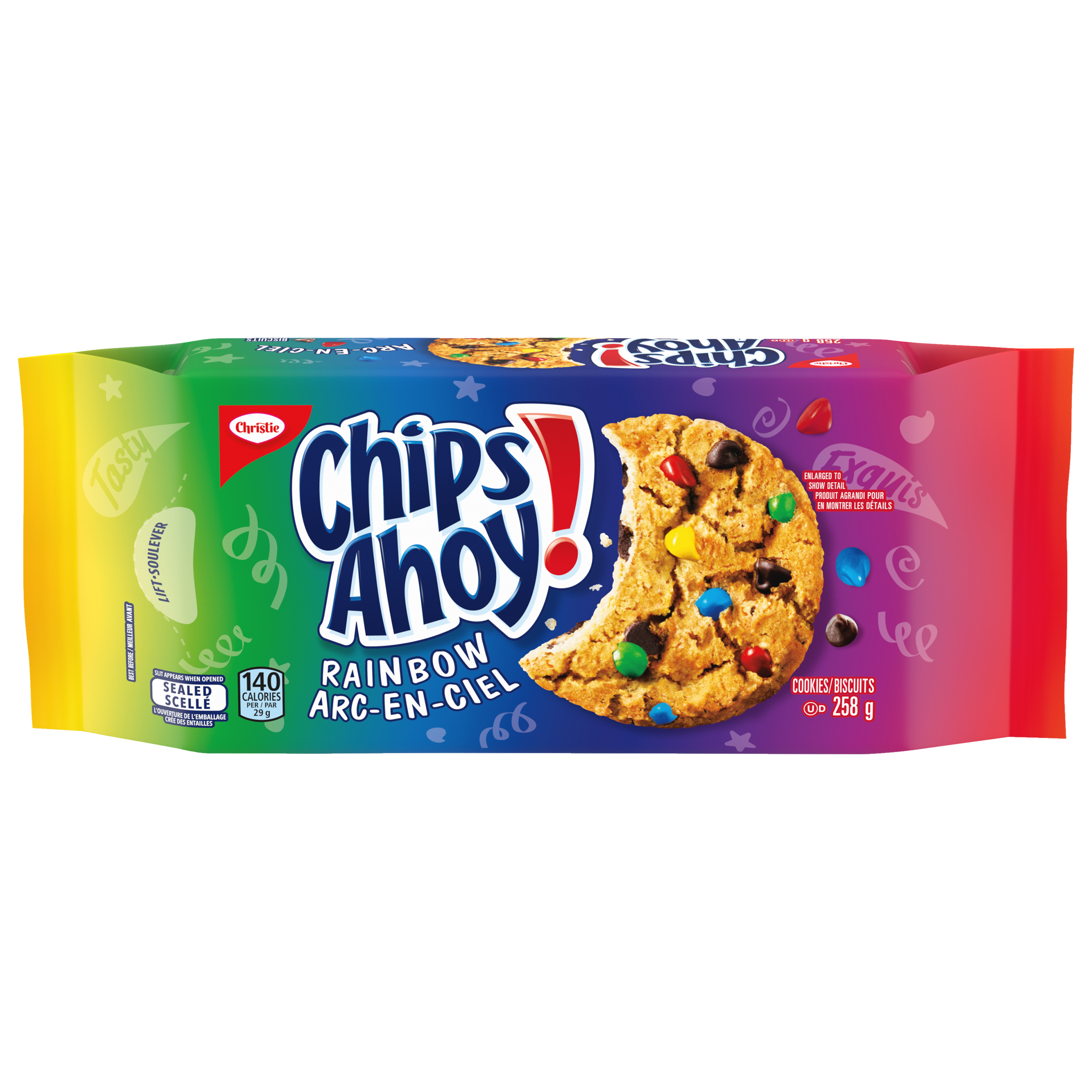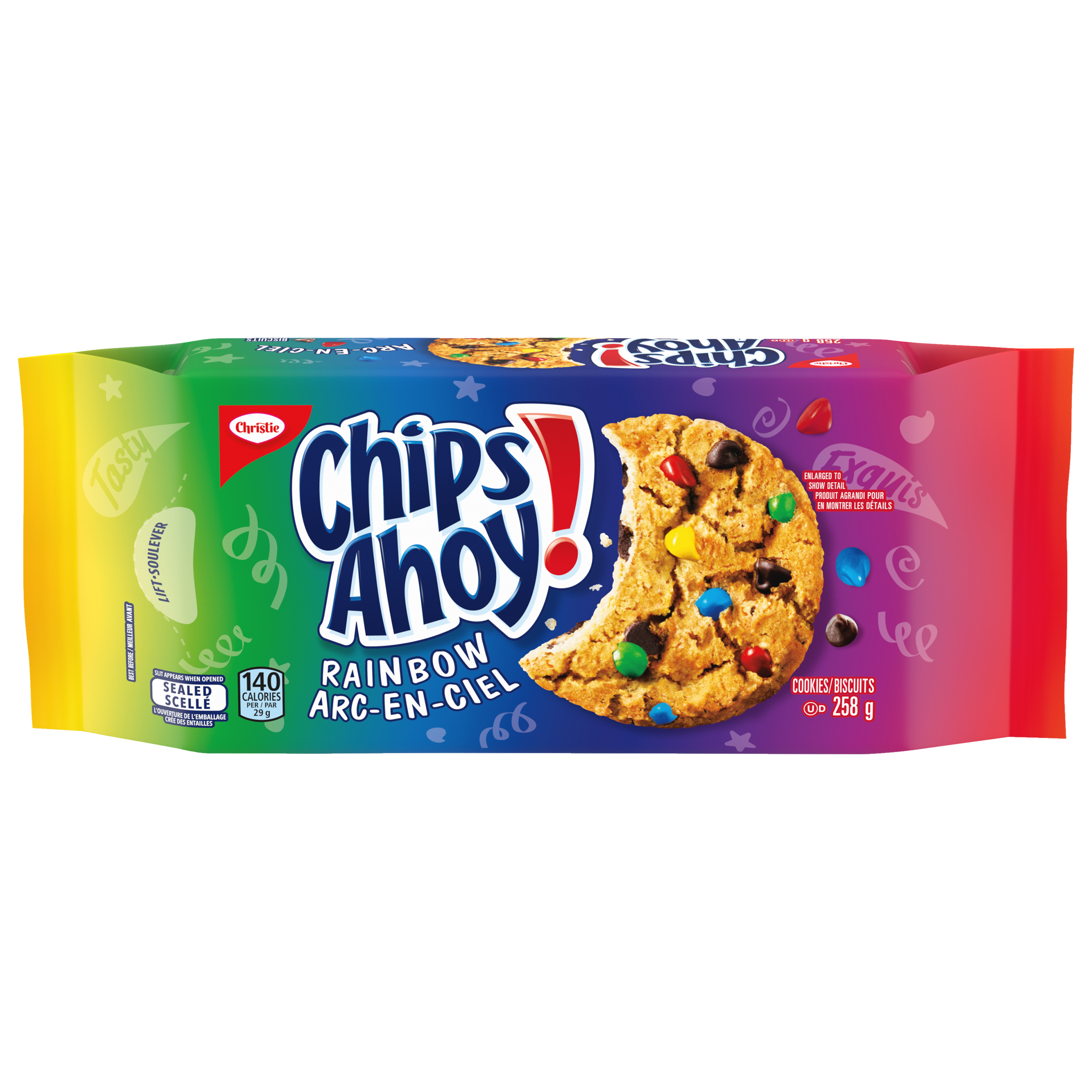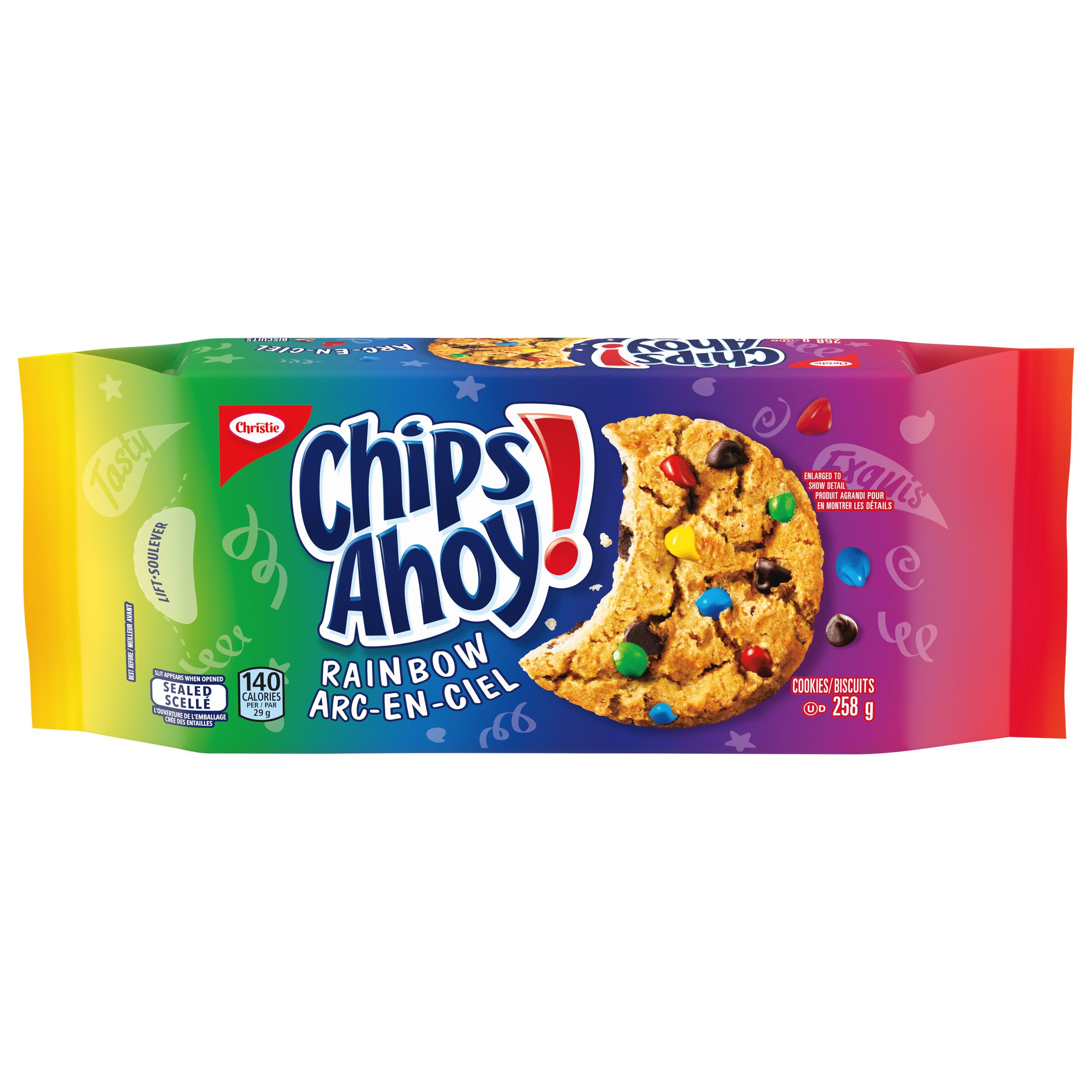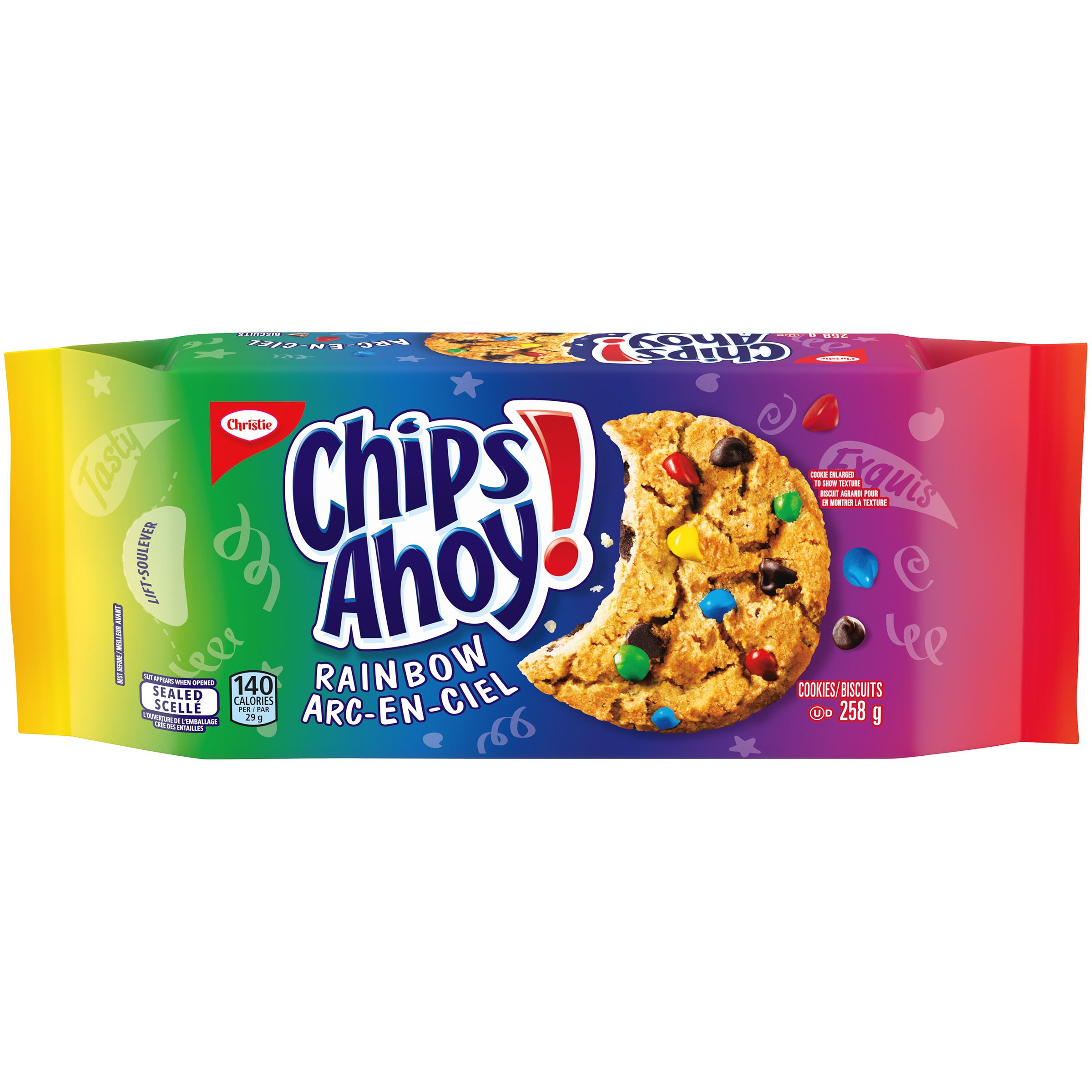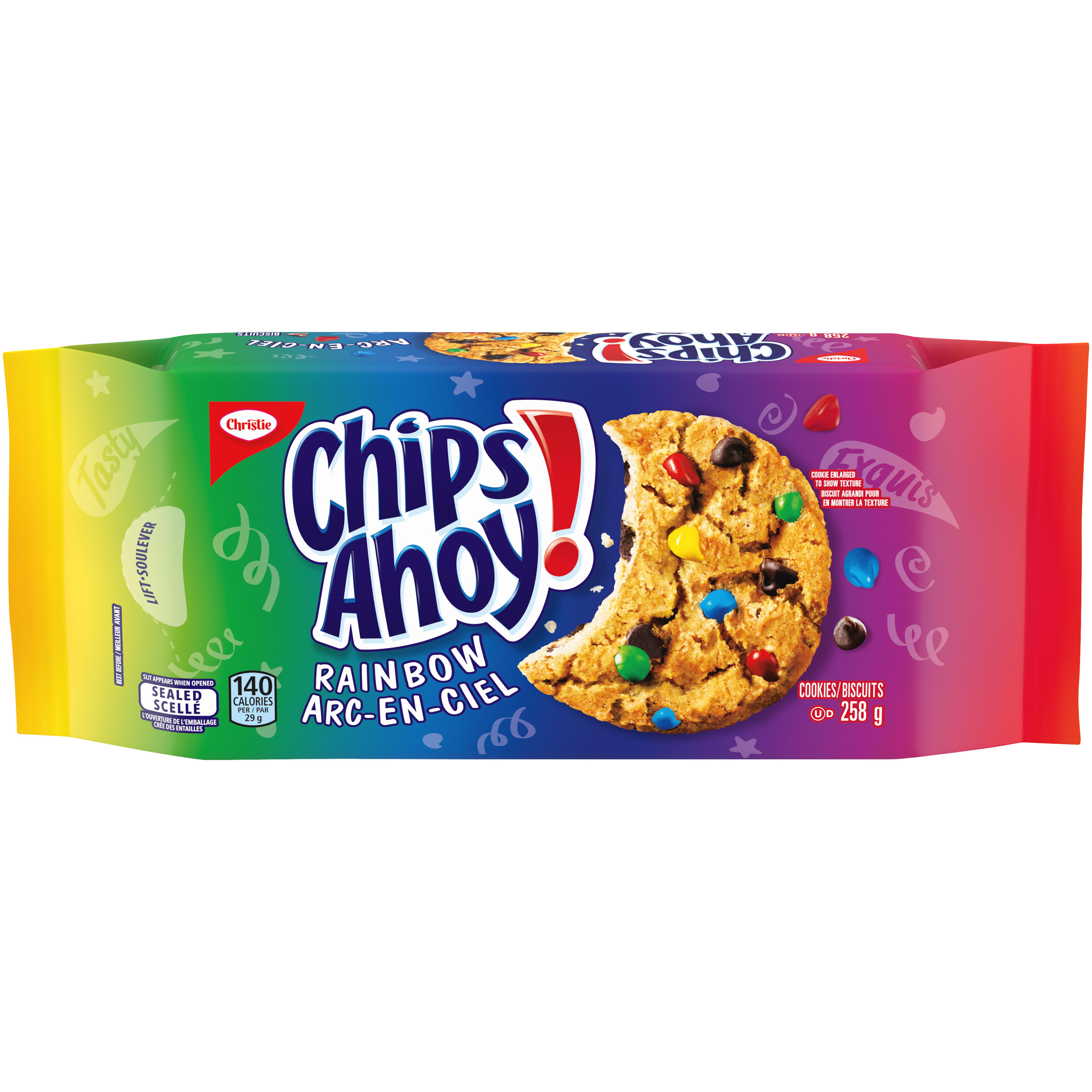 Chips Ahoy! Rainbow Chocolate Chip Cookies 258G
Canada's #1 Chocolate Chip Cookie Brand - CHIPS AHOY! Rainbow Chocolate Chip Cookies are created to be perfectly crunchy, these scrumptious chocolate chip cookies are crammed with real chocolate chips in fun rainbow colours for maximum delight.
---
Wheat
flour, Rainbow chips (sugar, hydrogenated palm kernel oil, cocoa powder, dextrose, modified milk ingredients, titanium dioxide, tartrazine, brilliant blue FCF, carnauba wax, allura red, shellac, soy lecithin, bees wax, erythrosine, indigotine), Shortening (vegetable oil, modified palm oil and/or modified palm kernel oil), Sugars (sugar and/or golden sugar, glucose-fructose), Semi-sweet chocolate chips (sugar, unsweetened chocolate, cocoa butter, dextrose, milk ingredients, soy lecithin), Modified milk ingredients, Baking soda, Salt, Ammonium bicarbonate, Artificial flavour. Contains: Wheat, Milk, Soy.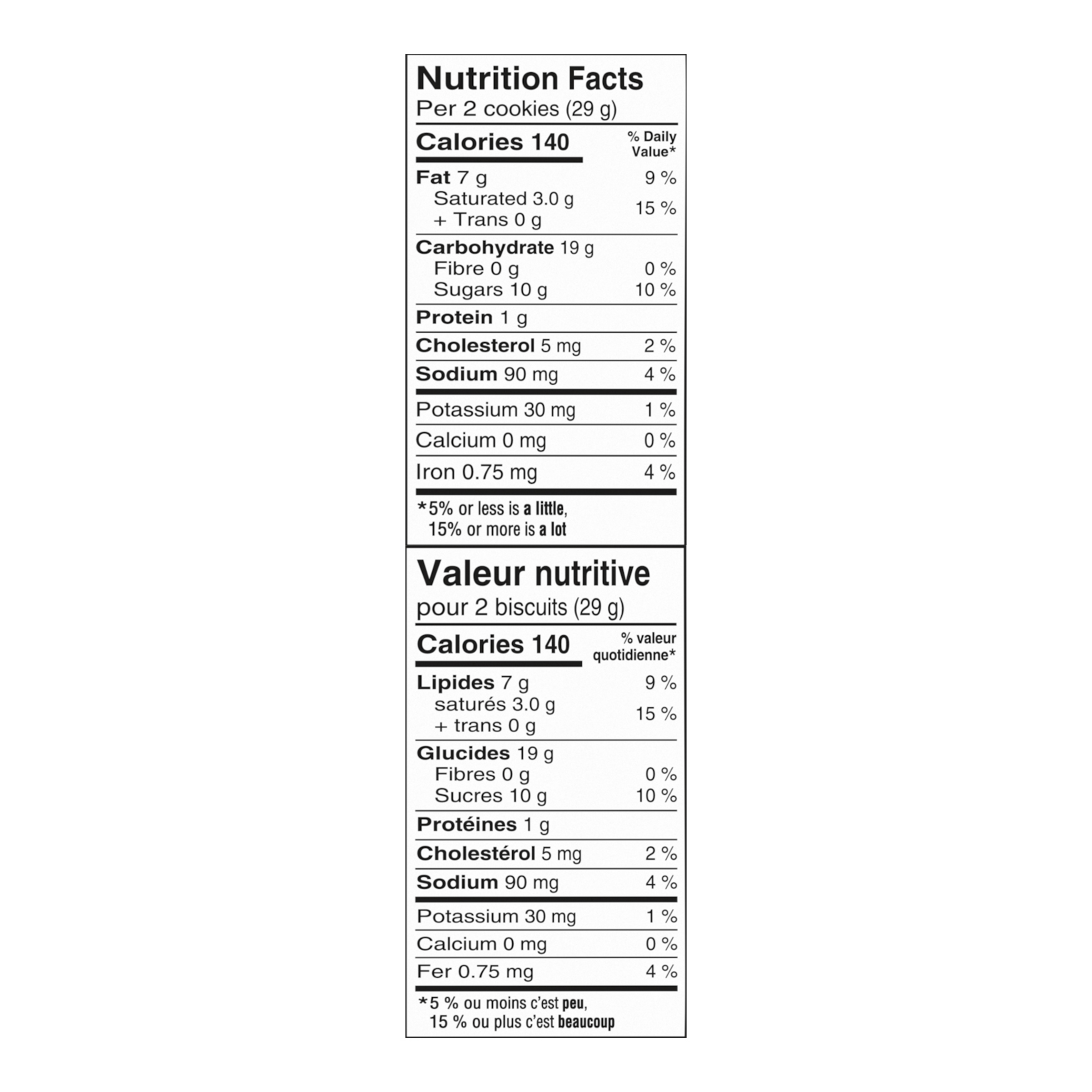 ---