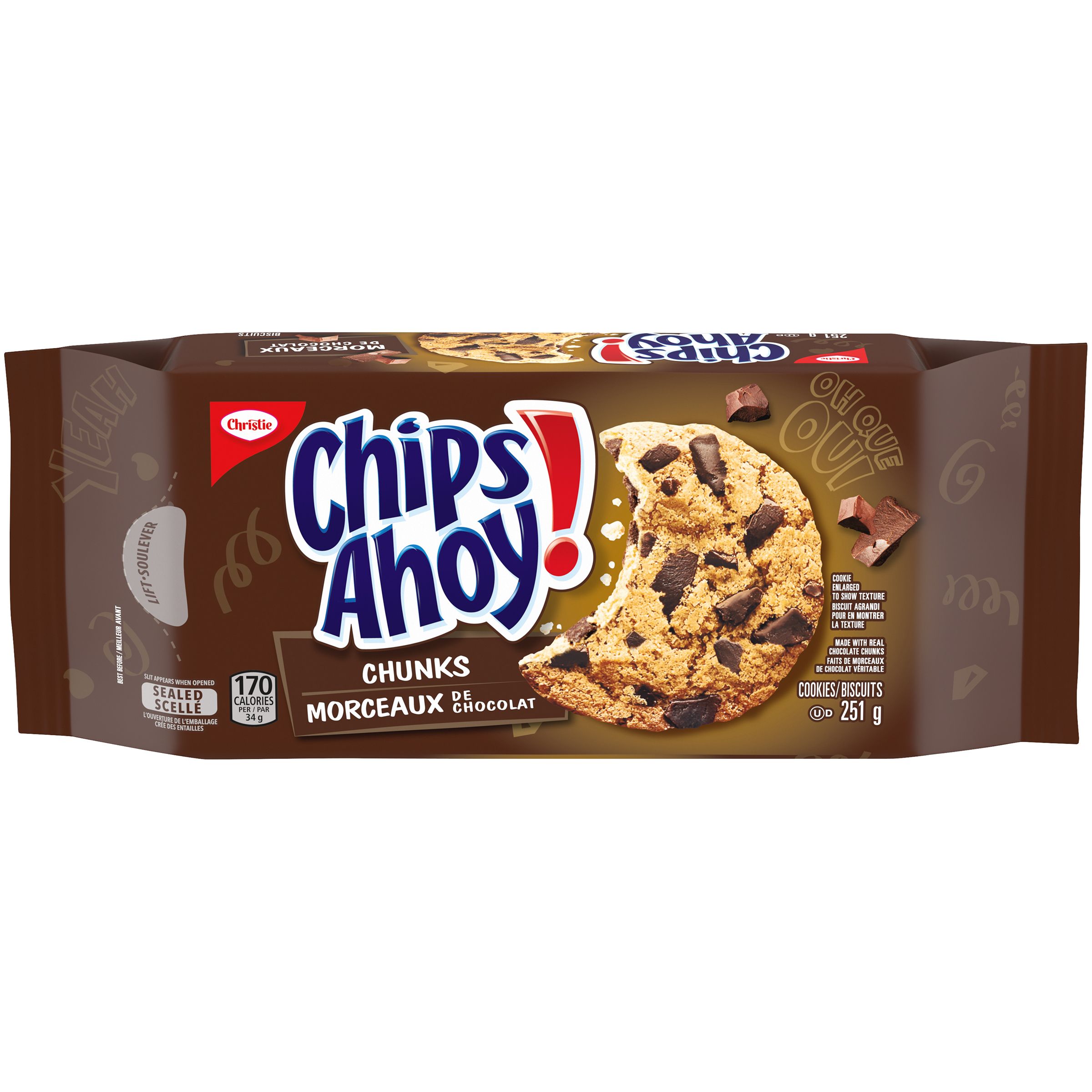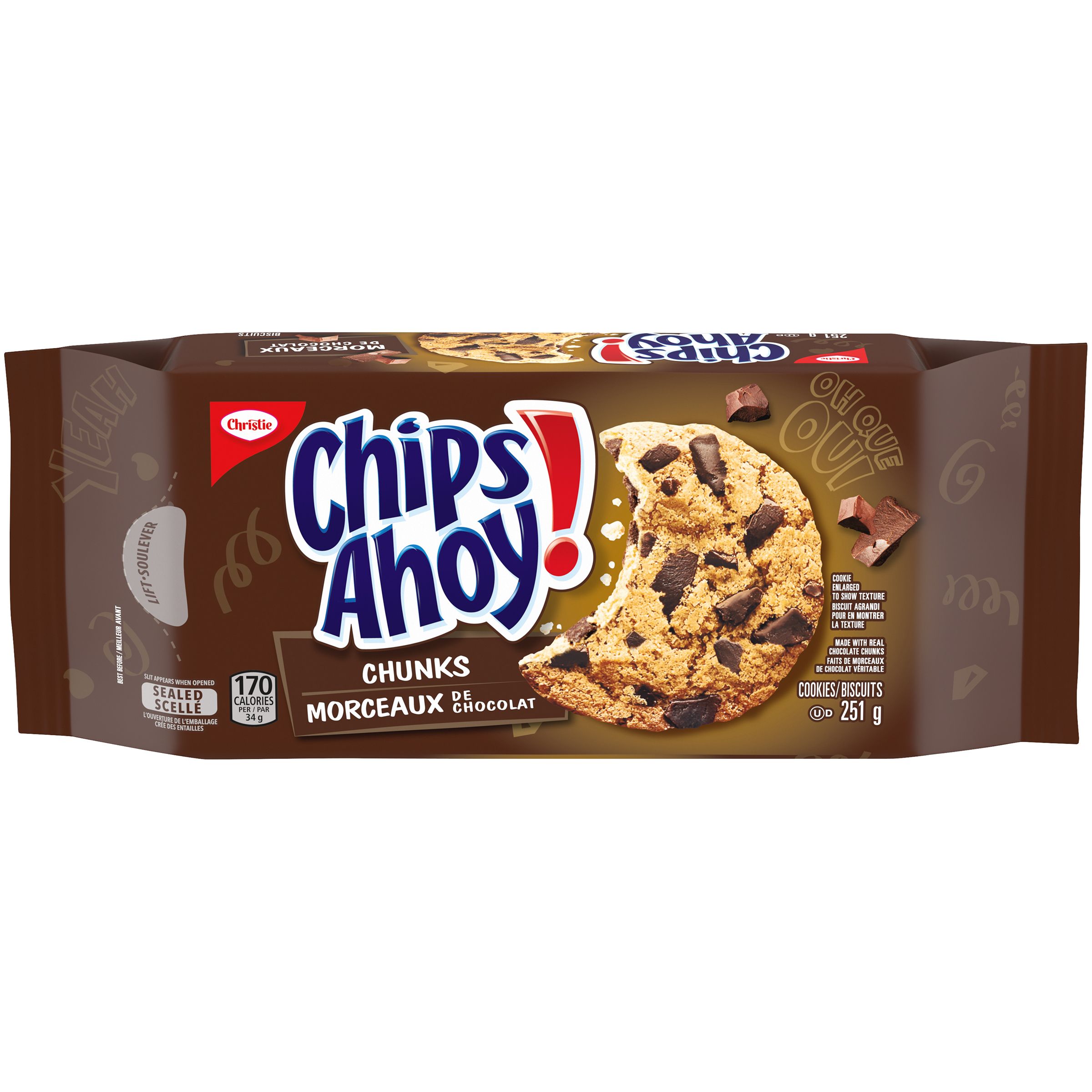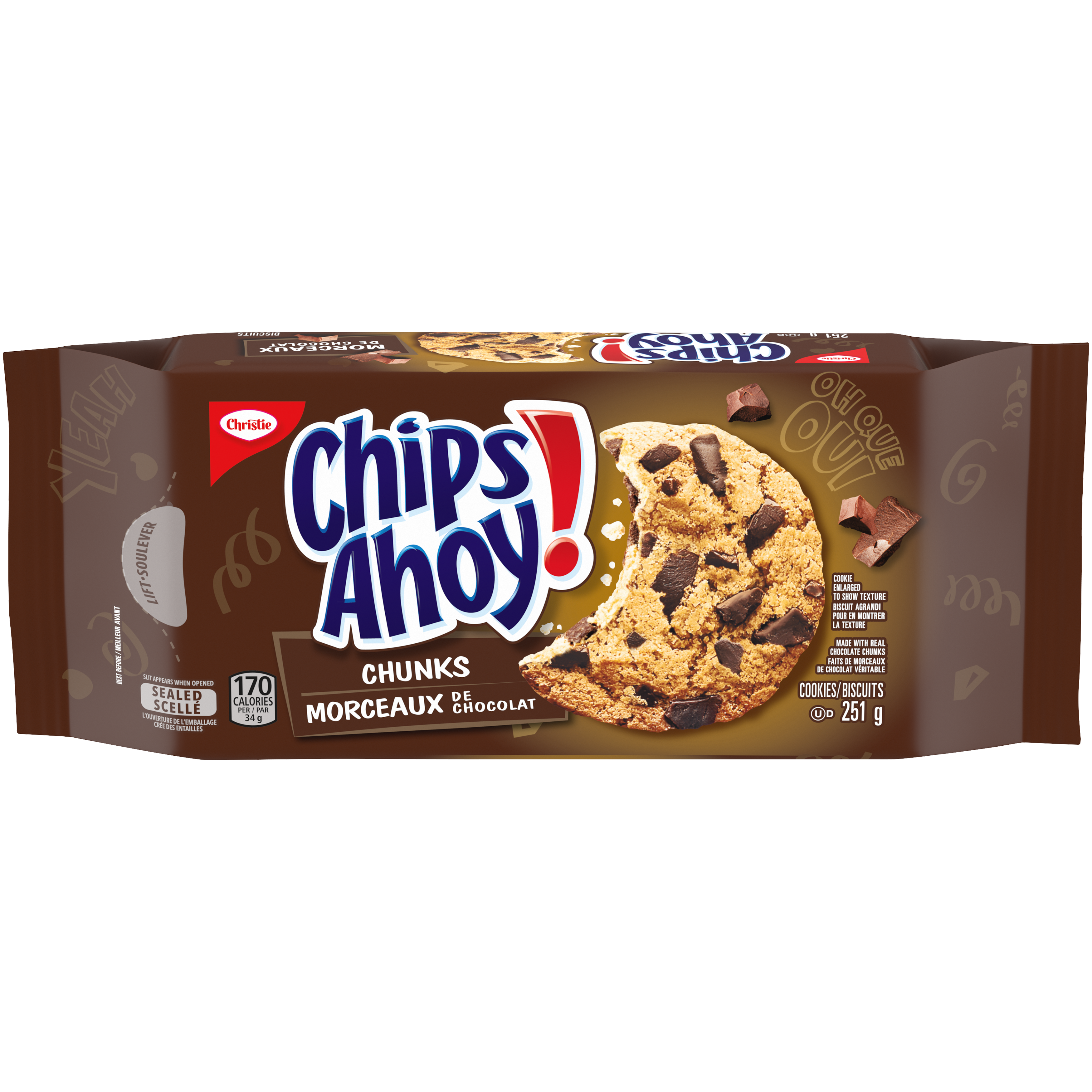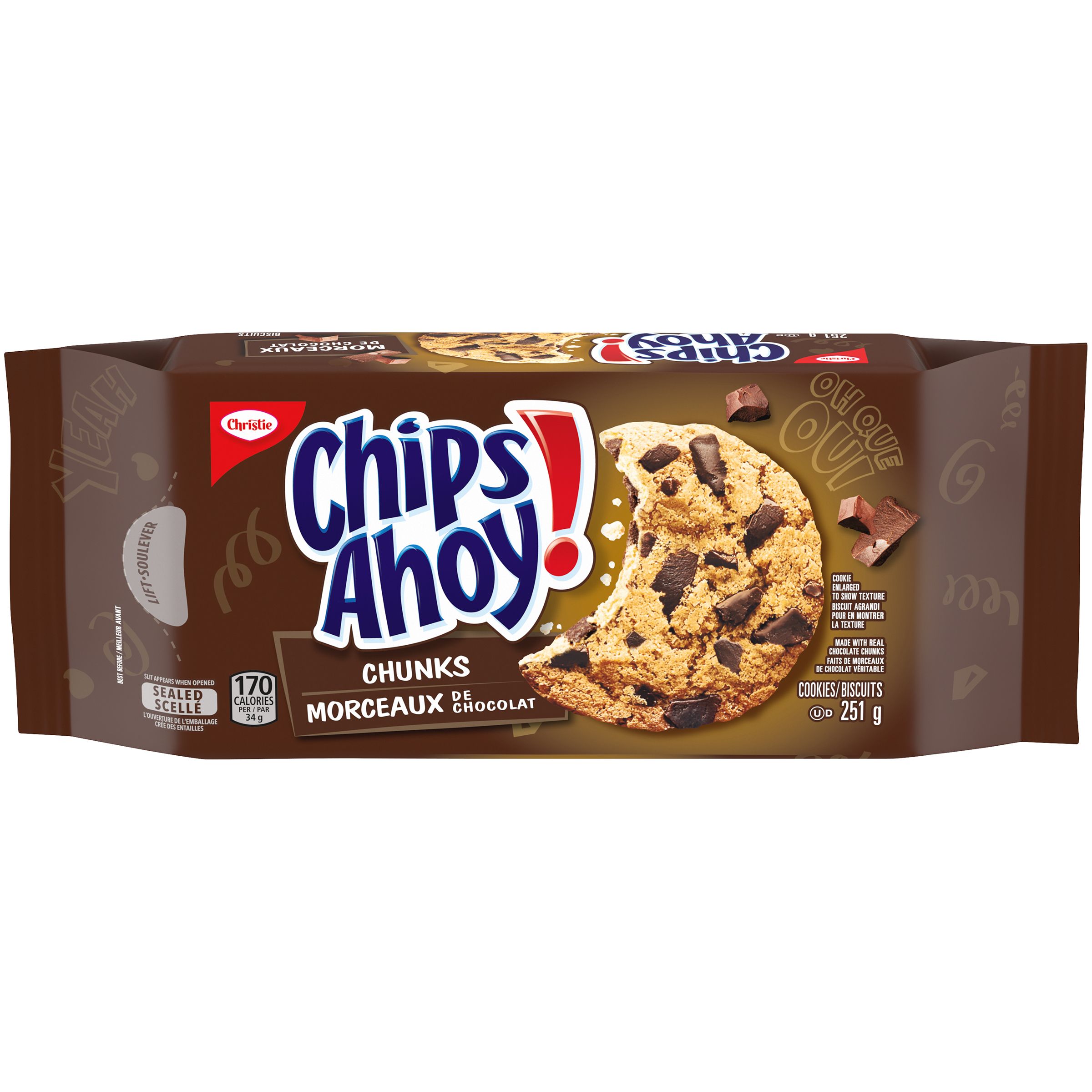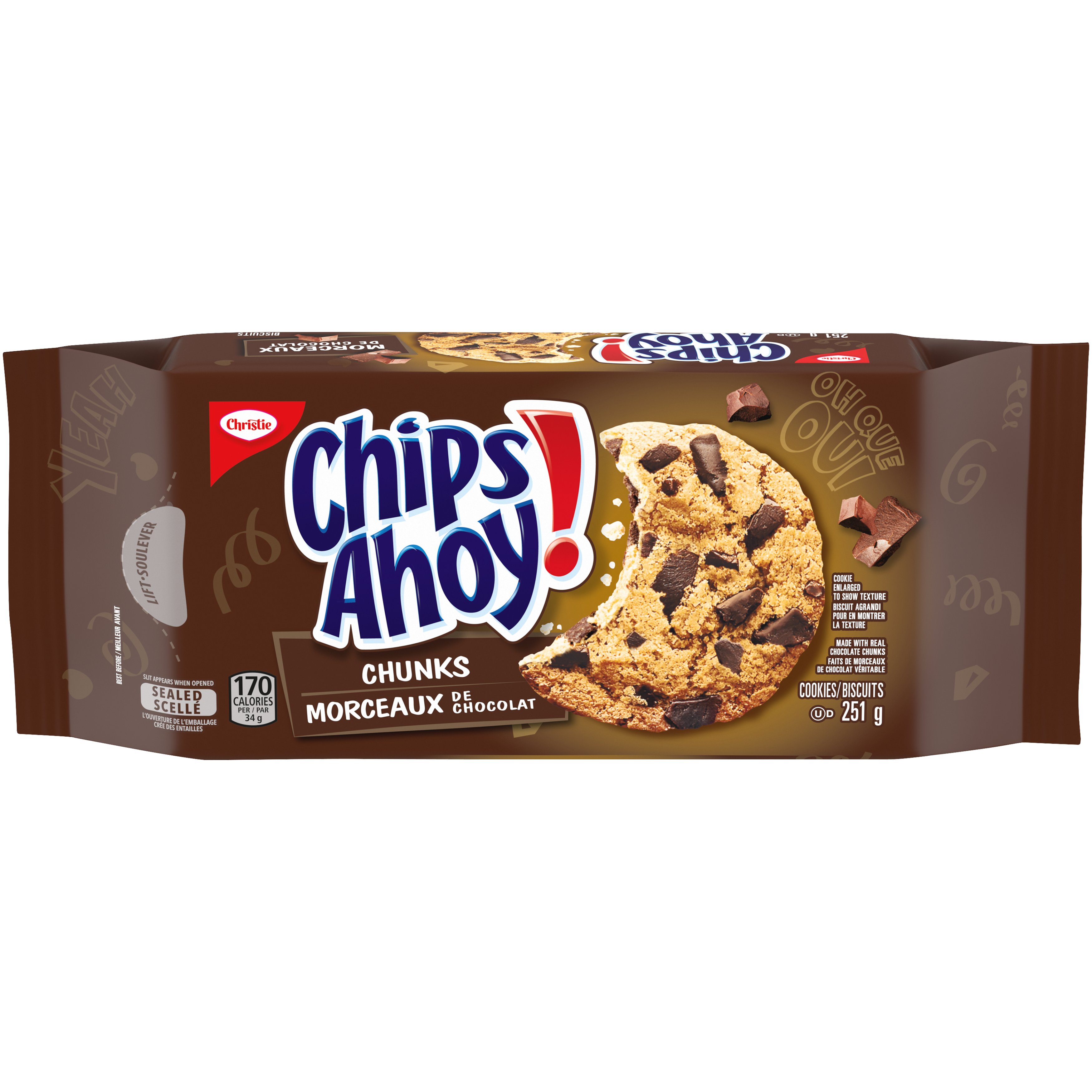 CHIPS AHOY! Chunks Chocolate Chip Cookies 251g
Canada's #1 Chocolate Chip Cookie Brand - CHIPS AHOY! Chunks Chocolate Chip Cookies are the CHIPS AHOY! cookies you know and love. They're crammed with real chocolate chunks, making for a sweet, crowd-pleasing treat. So Chocolatey, So Chunky.
---
Chocolate
chunks (sugar, unsweetened chocolate, cocoa butter, dextrose, milk ingredients, soy lecithin), Wheat flour, Shortening (vegetable oil, modified palm oil), Sugars (sugar and/or golden sugar, fancy molasses, glucose-fructose), Whole wheat flour, Coconut (with sulfites), Baking soda, Modified milk ingredients, Salt, Ammonium bicarbonate, Ammonium phosphate, Soy lecithin, Artificial flavour, Caramel colour. Contains: Milk, Soy, Wheat, Sulfites.
---