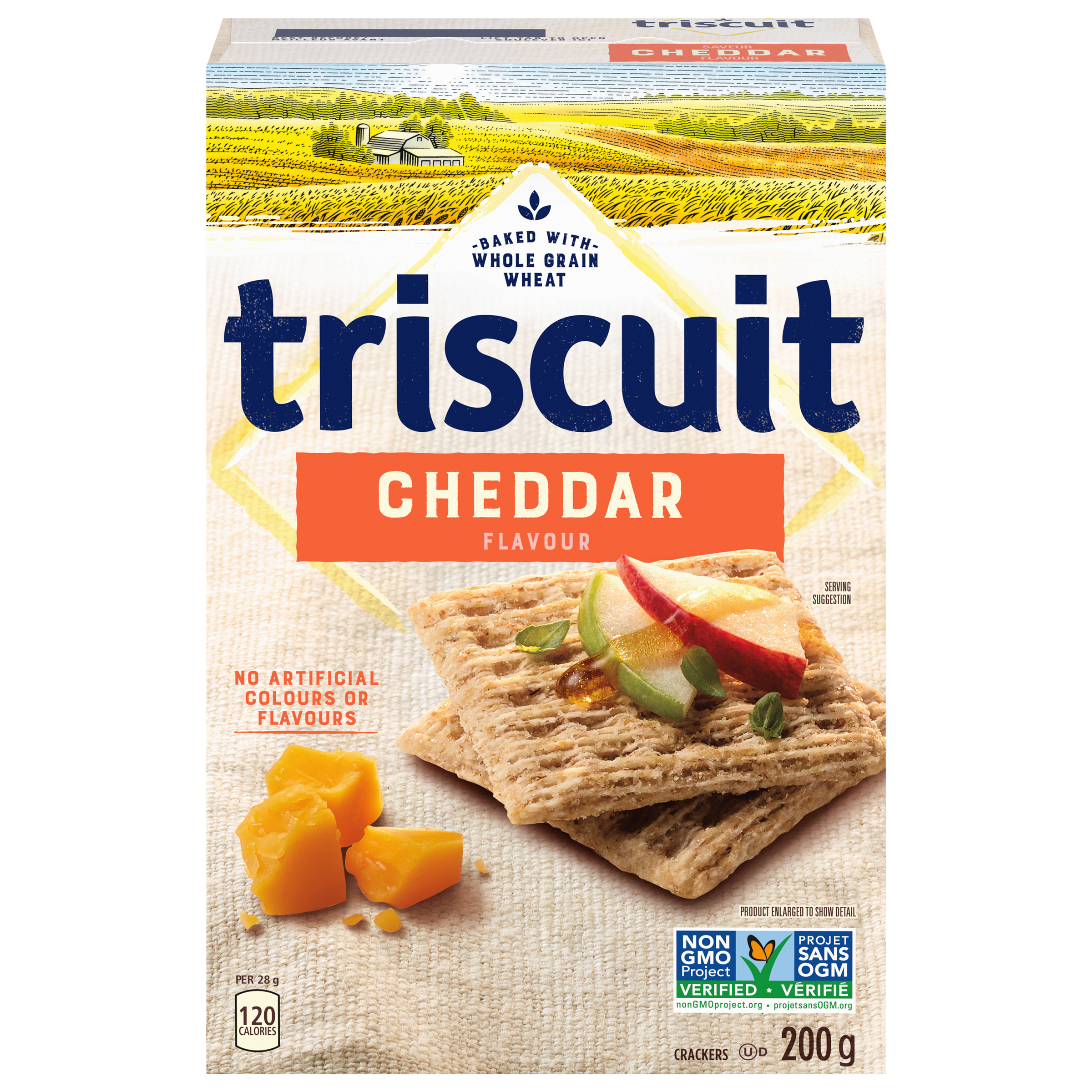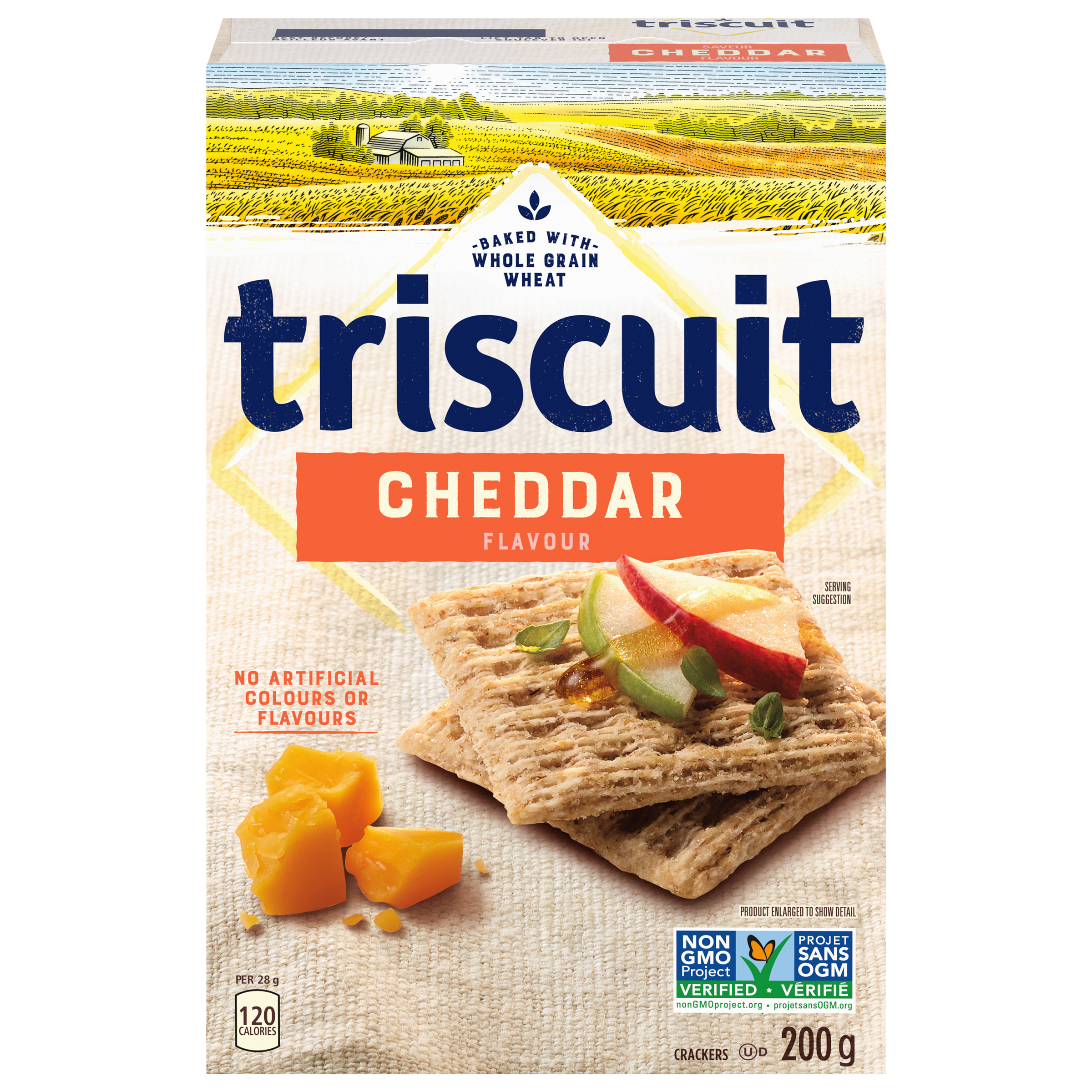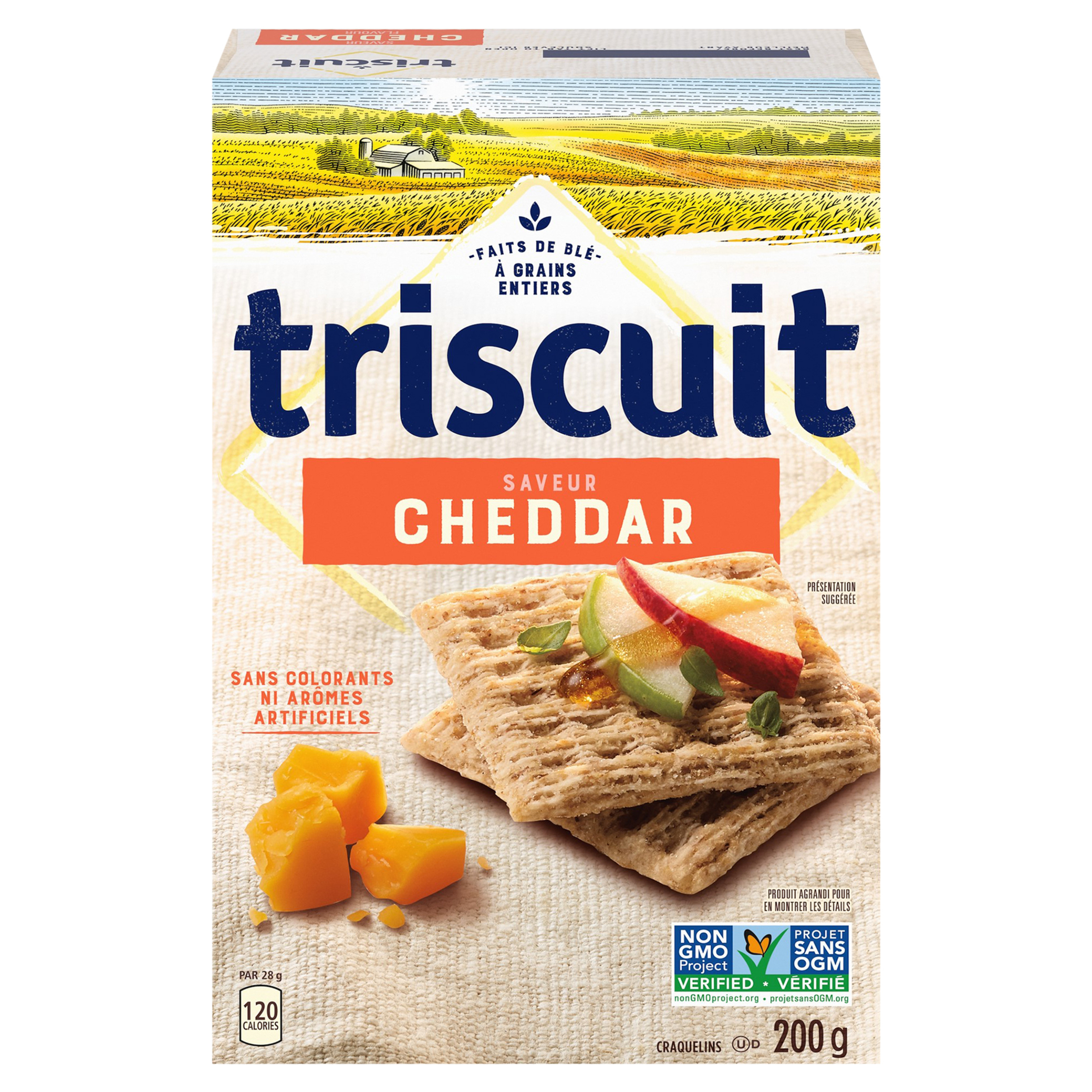 Triscuit Cheddar Crackers 200 G
TRISCUIT crackers are baked with whole grain wheat. They are more than just vehicles for dips and toppings; they're sources of inspiration, canvases for creation. With just a few ingredients and a little imagination, they can turn any spread into an edible (and effortless) work of art. Bring on the flavour!
---
WHOLE
GRAIN WHEAT, VEGETABLE OIL, SEASONING (SEA SALT, RICE FLOUR, ORGANIC CHEDDAR, CHEESE POWDER, SUGAR, ORGANIC PARMESAN CHEESE POWDER, MODIFIED MILK INGREDIENTS, VINEGAR POWDER, ONION POWDER, GARLIC POWDER, SPICE (WHITE PEPPER), NATURAL FLAVOUR). CONTAINS: WHEAT, MILK.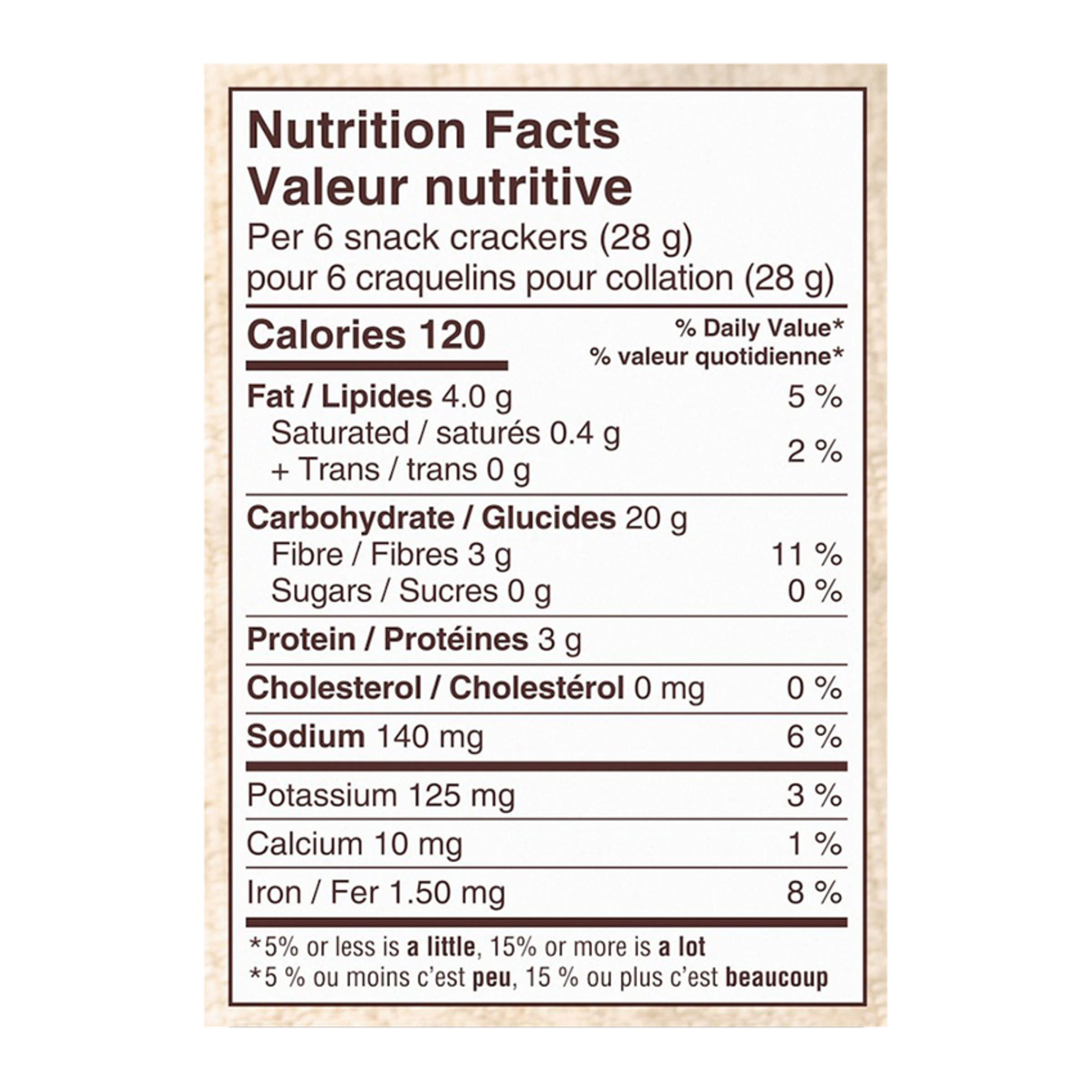 ---