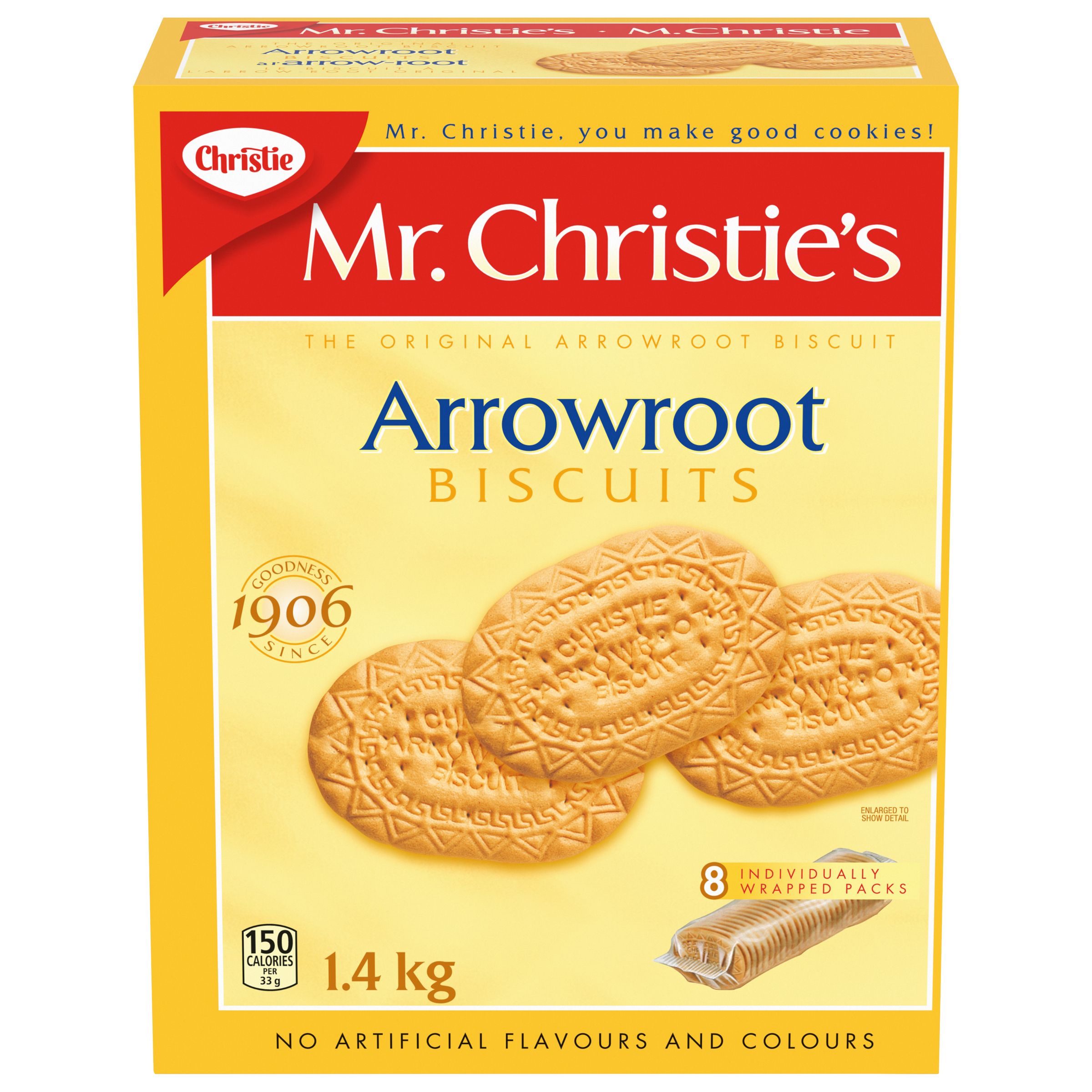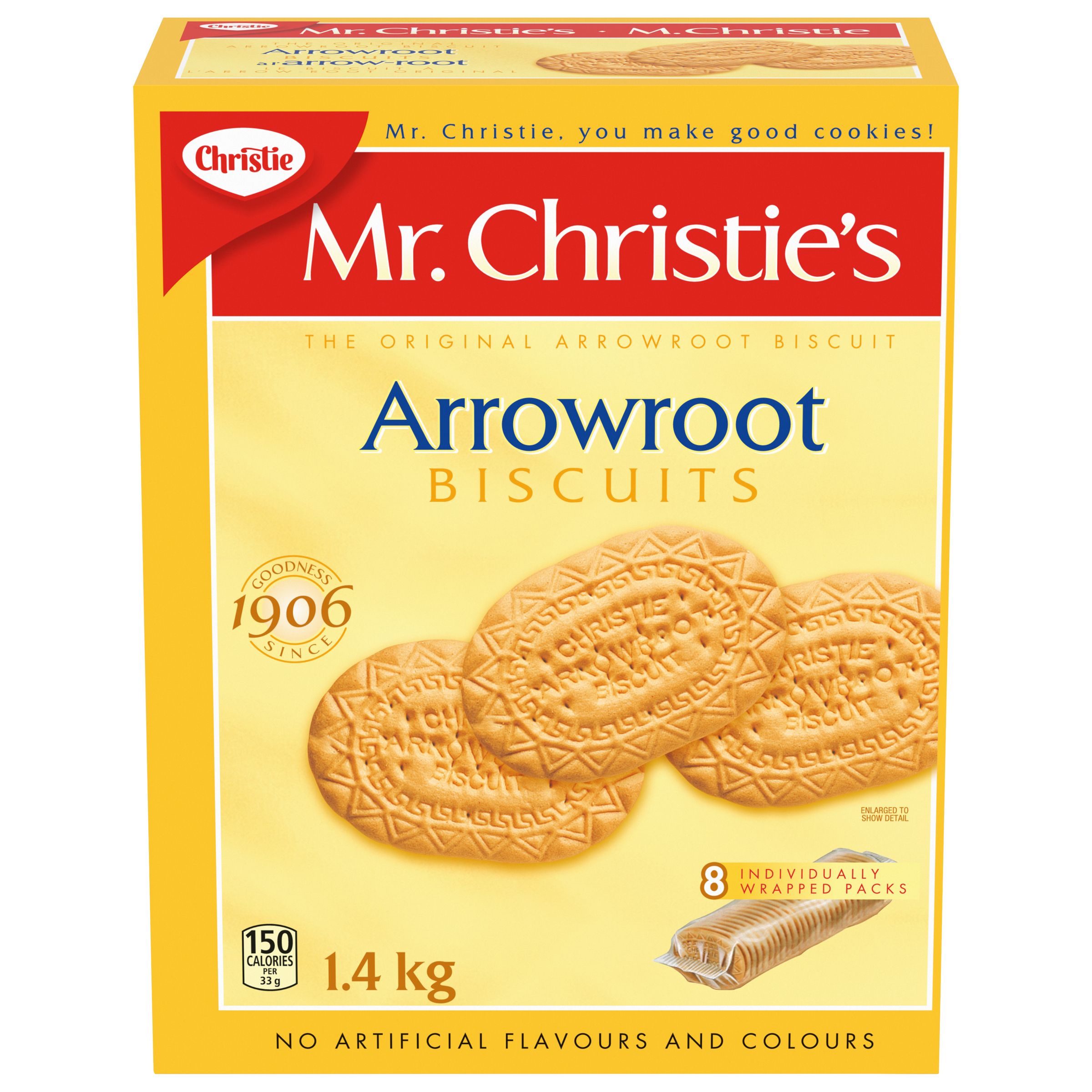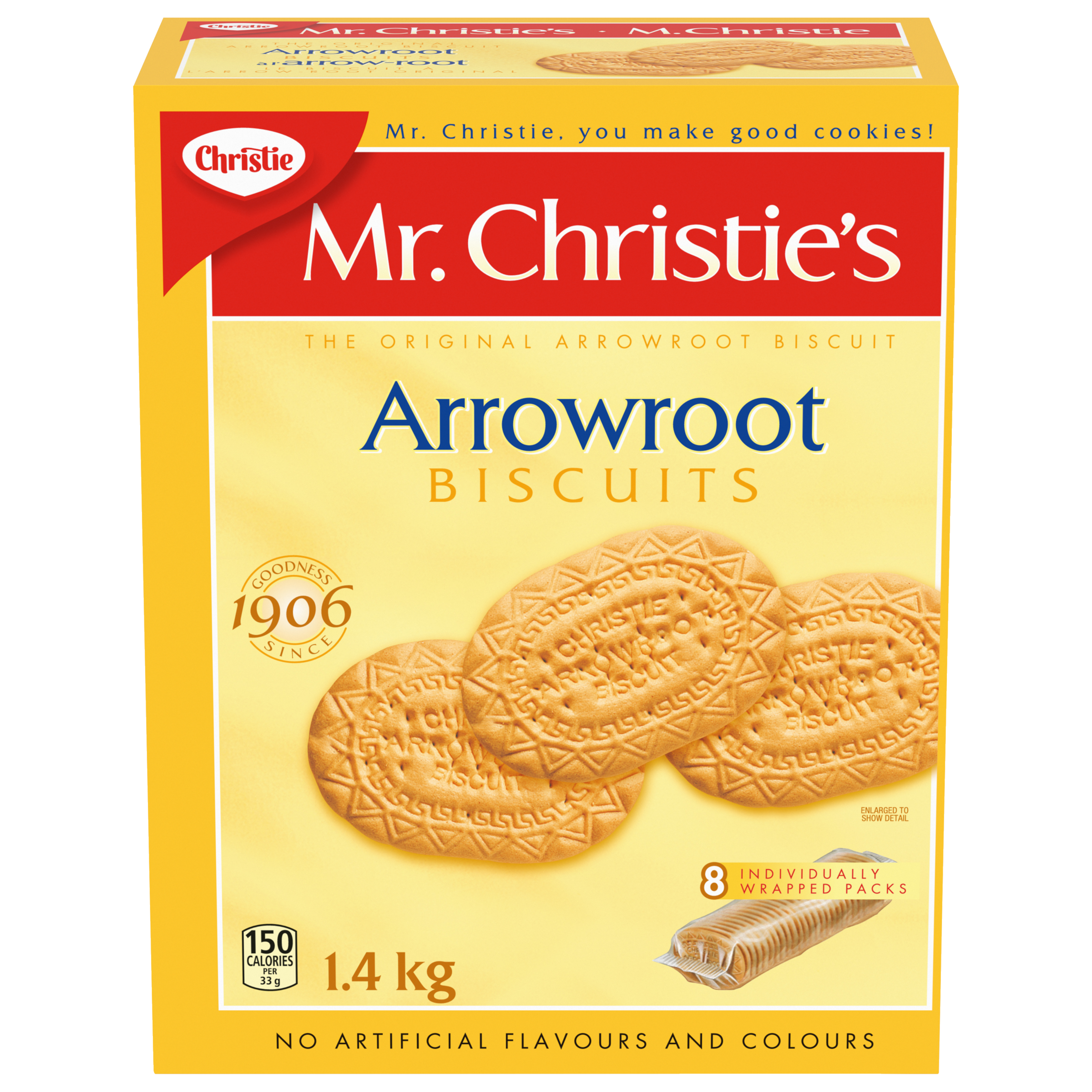 CHRISTIE Arrowroot 1.4 kg
Truly traditional and a staple for all. The cookie has a nice crunch to it when you first bite it, and then turns into a smooth paste in your mouth. Kids and adults alike love these cookies. They especially go well with a nice cold glass of milk. With a hint of sweetness, whats not to love?
---
INGREDIENTS:
WHEAT FLOUR, SUGAR, SHORTENING (VEGETABLE, MODIFIED PALM), ARROWROOT FLOUR, GLUCOSE-FRUCTOSE, CORN STARCH, SALT, GLYCEROL, BAKING SODA, SOY LECITHIN, DIAMMONIUM PHOSPHATE, SODIUM METABISULPHITE, NATURAL FLAVOUR.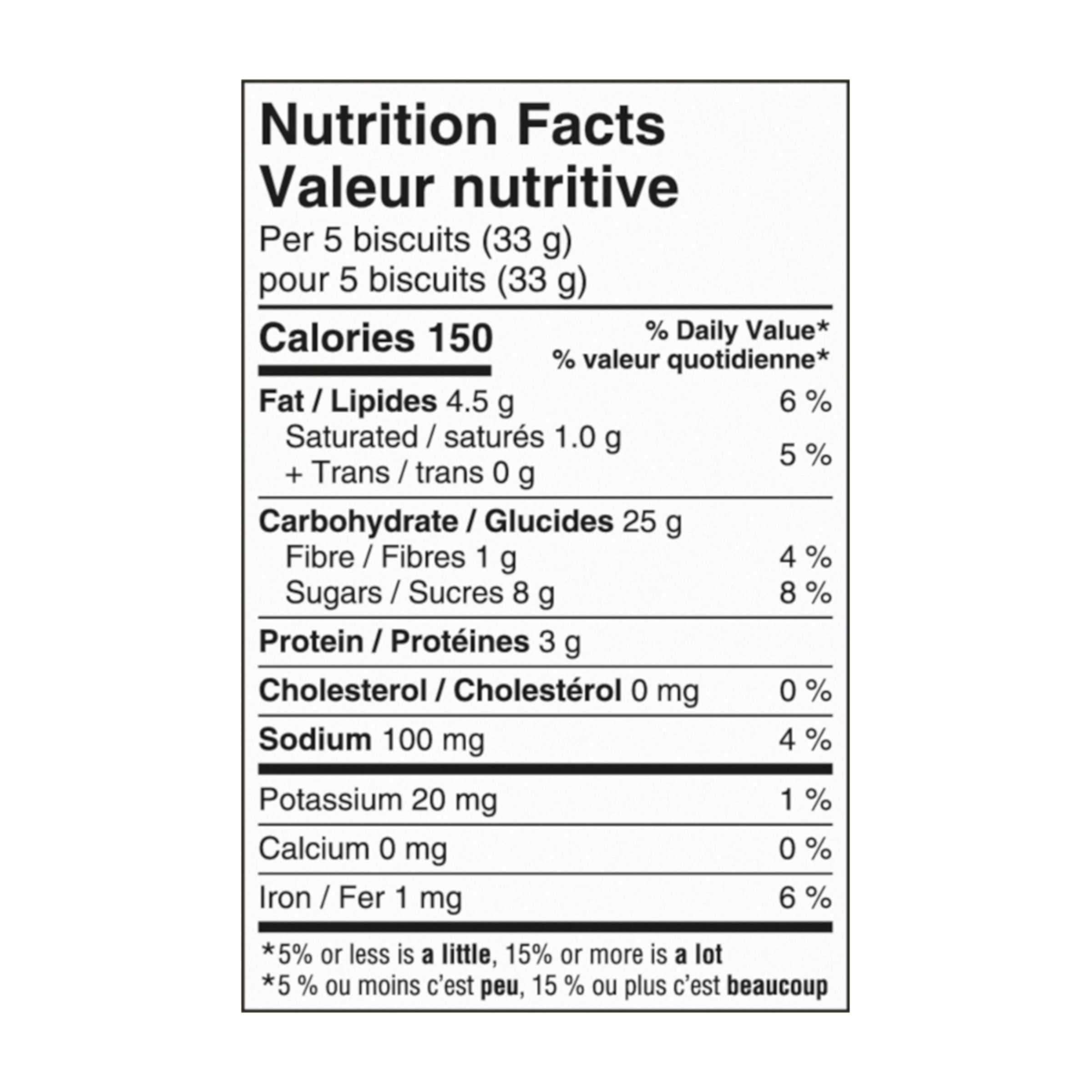 ---