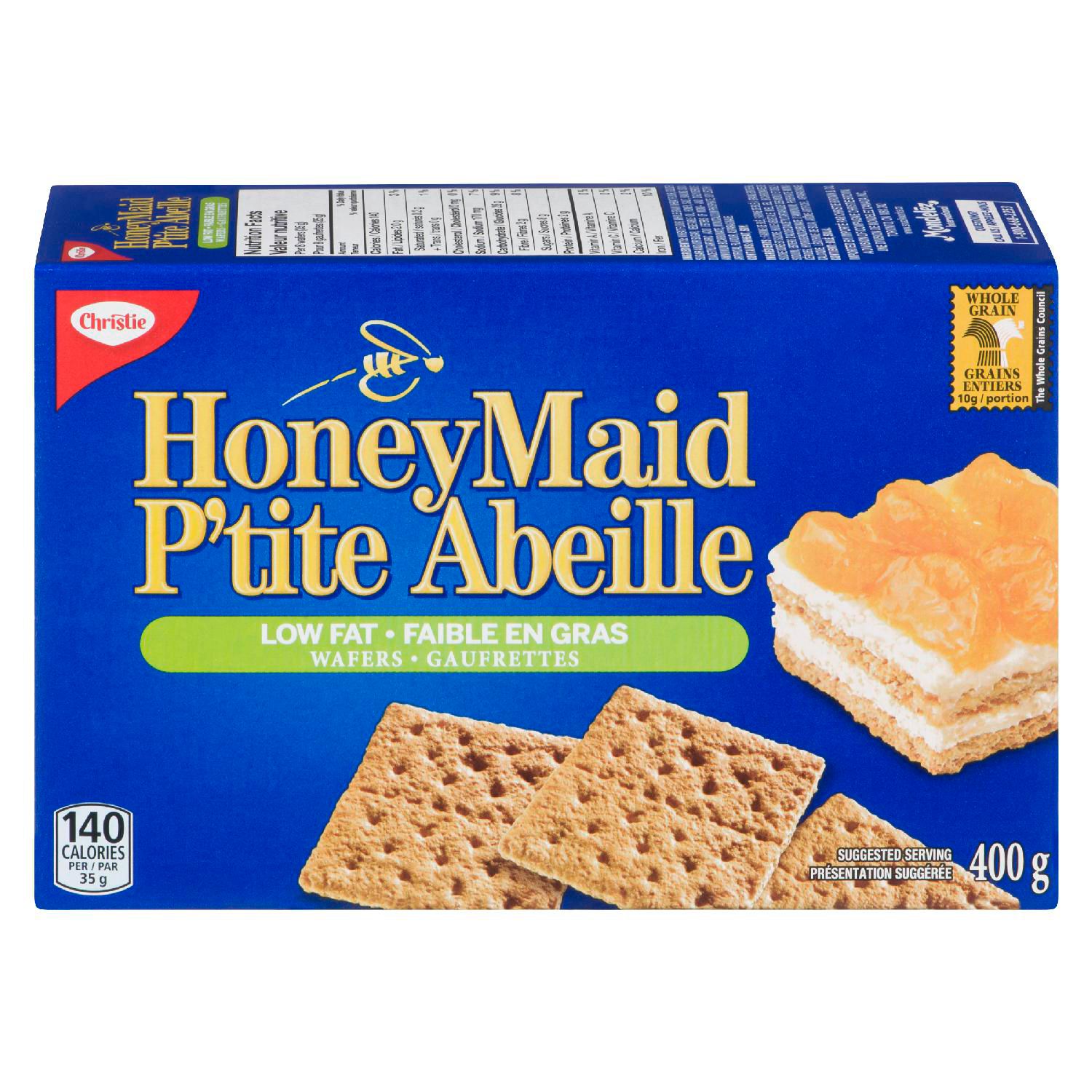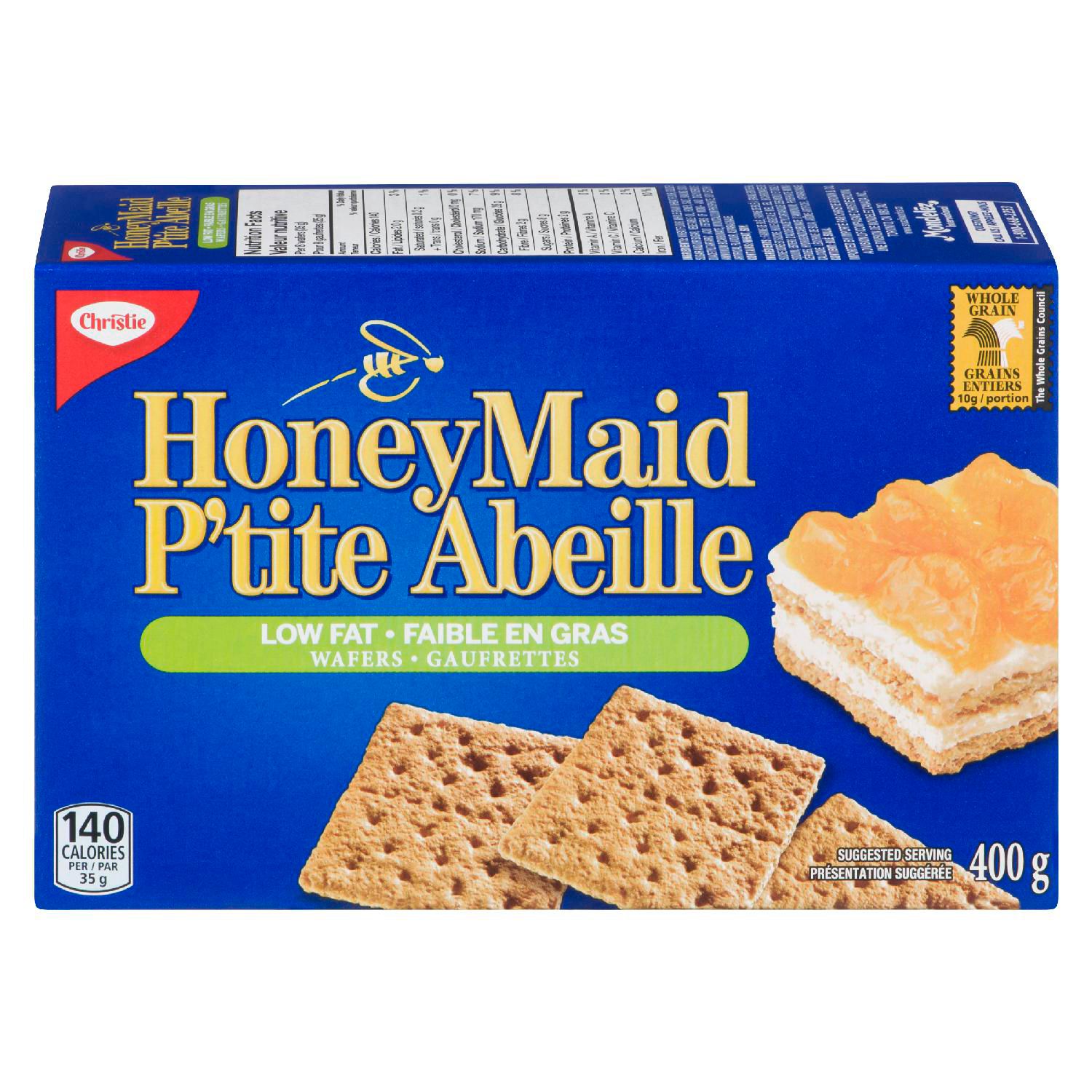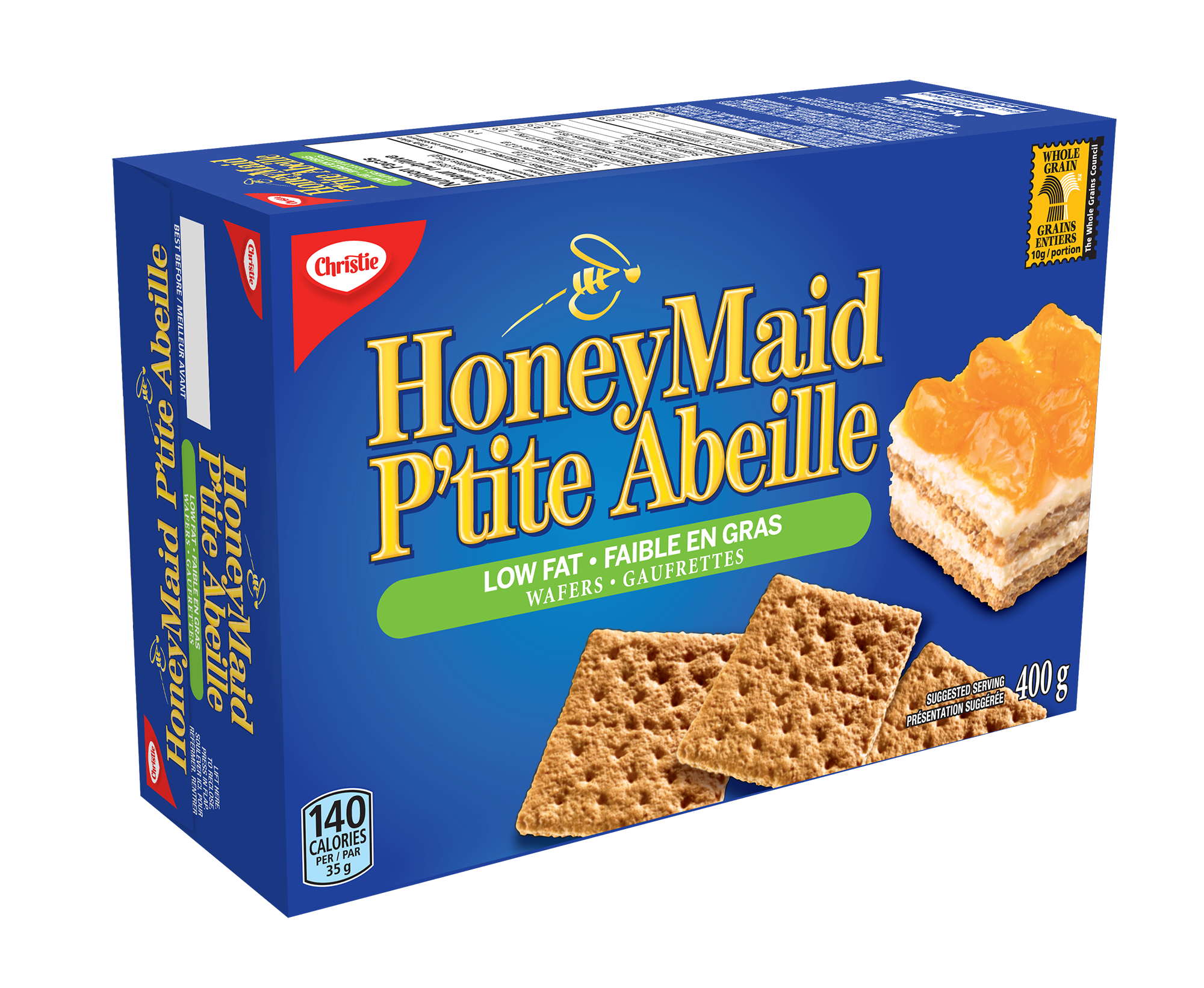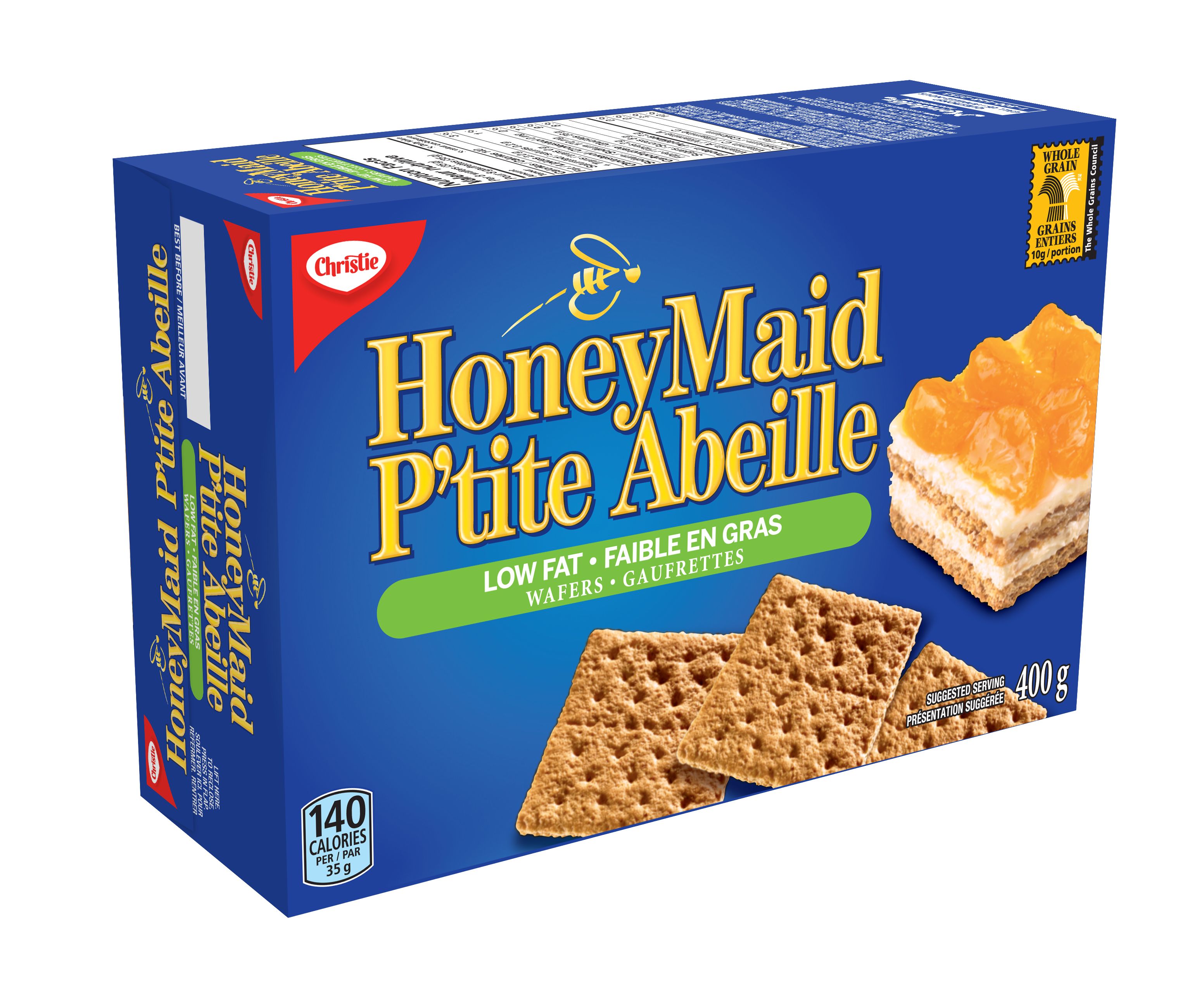 HONEY MAID Graham Wafers Low Fat 400 g
HONEY MAID Graham Wafers low fat are made with real honey for just the right amount of sweetness to keep you smiling. These square honey grahams are slightly sweet, and each bite of these whole grain snacks delivers a satisfying crunch. Each serving of graham wafers is only 2 grams of fat and no cholesterol or trans fat. Keep these graham wafers in your desk for an afternoon treat or serve these party wafers as an easy dessert. And whether you're camping or enjoying a fire in the backyard, these snack crackers pair deliciously with chocolate and marshmallows for yummy s'mores. These graham wafers are also a great alternative to gingerbread for making holiday houses.
---
WHEAT
FLOUR, WHOLE GRAIN WHEAT FLOUR, GOLDEN SUGAR AND/OR SUGAR, VEGETABLE OIL, HONEY, SALT, BAKING SODA, DIACETYLTARTARIC ACID ESTERS OF MONO- AND DIGLYCERIDES, AMMONIUM BICARBONATE, MONOCALCIUM PHOSPHATE, SOY LECITHIN, ARTIFICIAL FLAVOUR, ASPARAGINASE. CONTAINS: WHEAT, SOY.
---