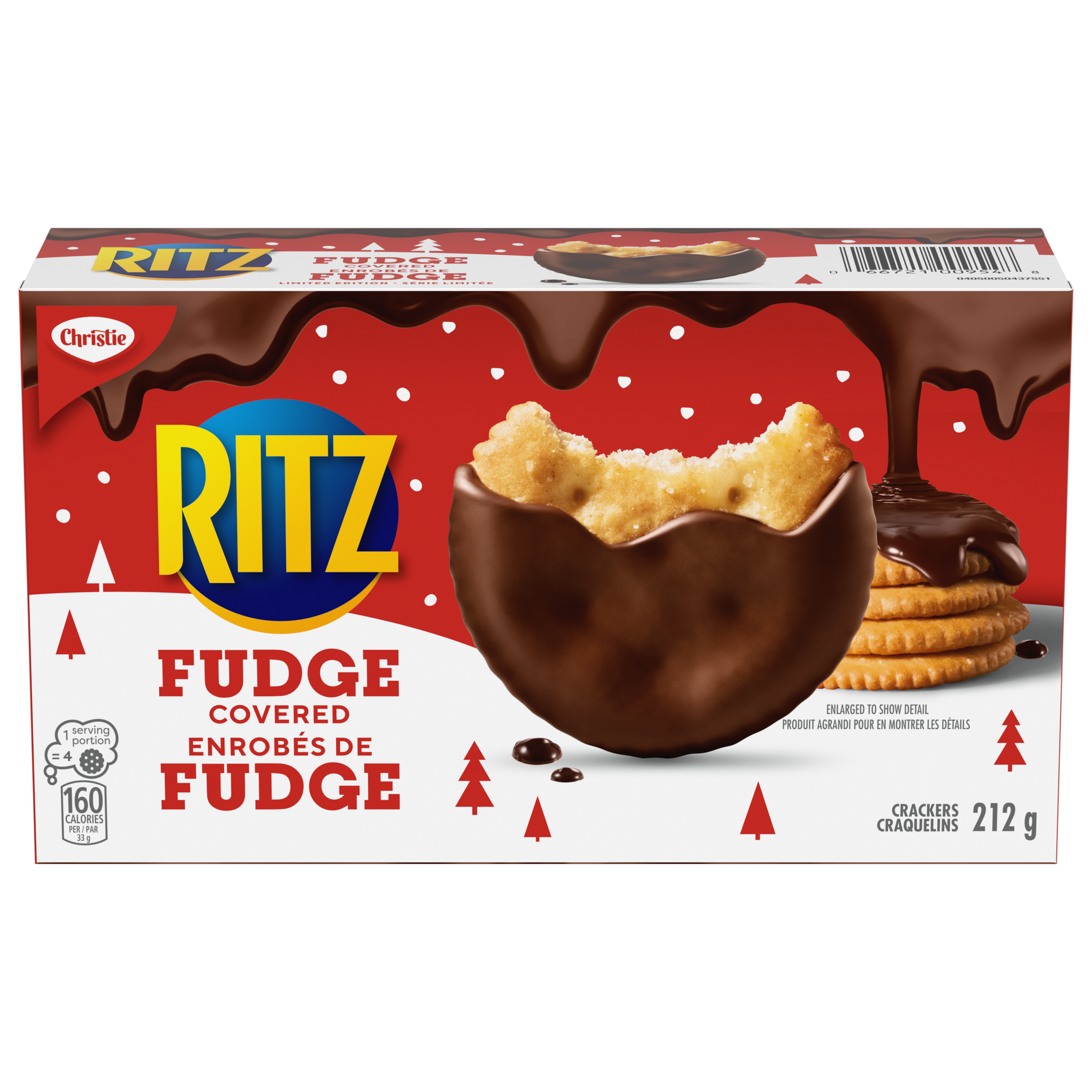 RITZ Fudge Covered Crackers, 212 g
RITZ is a classic cracker loved by Canadians and shared amongst family and friends. This rich, fudge covered, buttery tasting, flaky, melt in your mouth cracker can be eaten on its own or paired with a variety of toppings. A taste of welcome.
---
INGREDIENTS:
Chocolatey coating (sugar, modified palm and palm kernel oils, cocoa, modified milk ingredients, soy lecithin, natural flavour), Wheat flour, Shortening (vegetable oil, modified palm oil), Sugars (sugar, glucose-fructose), Salt, Ammonium bicarbonate, Monocalcium phosphate, Baking soda, Soy lecithin, Papain, Asparaginase, Amylase, Protease, Natural flavour. Contains: Milk, Wheat, Soy.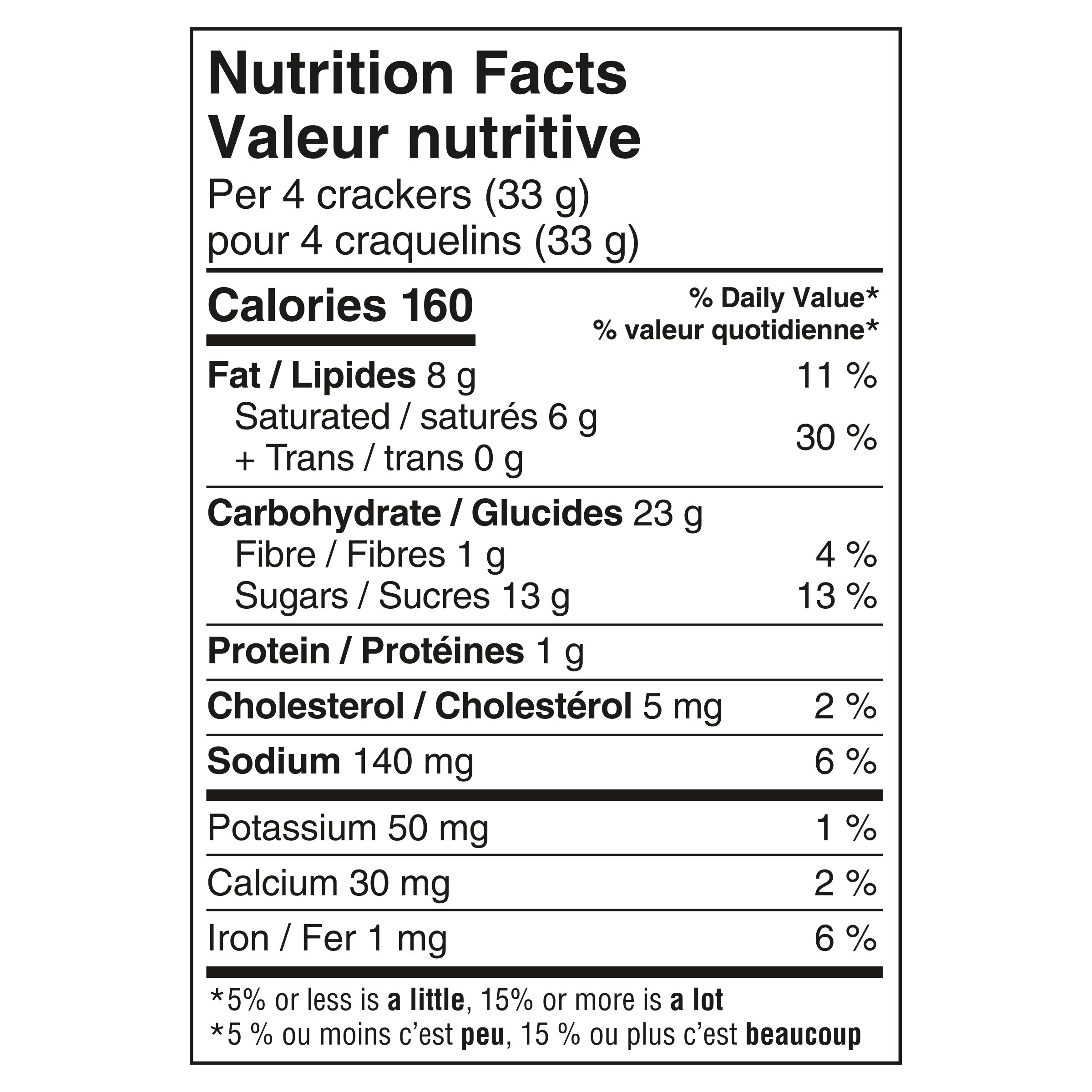 ---