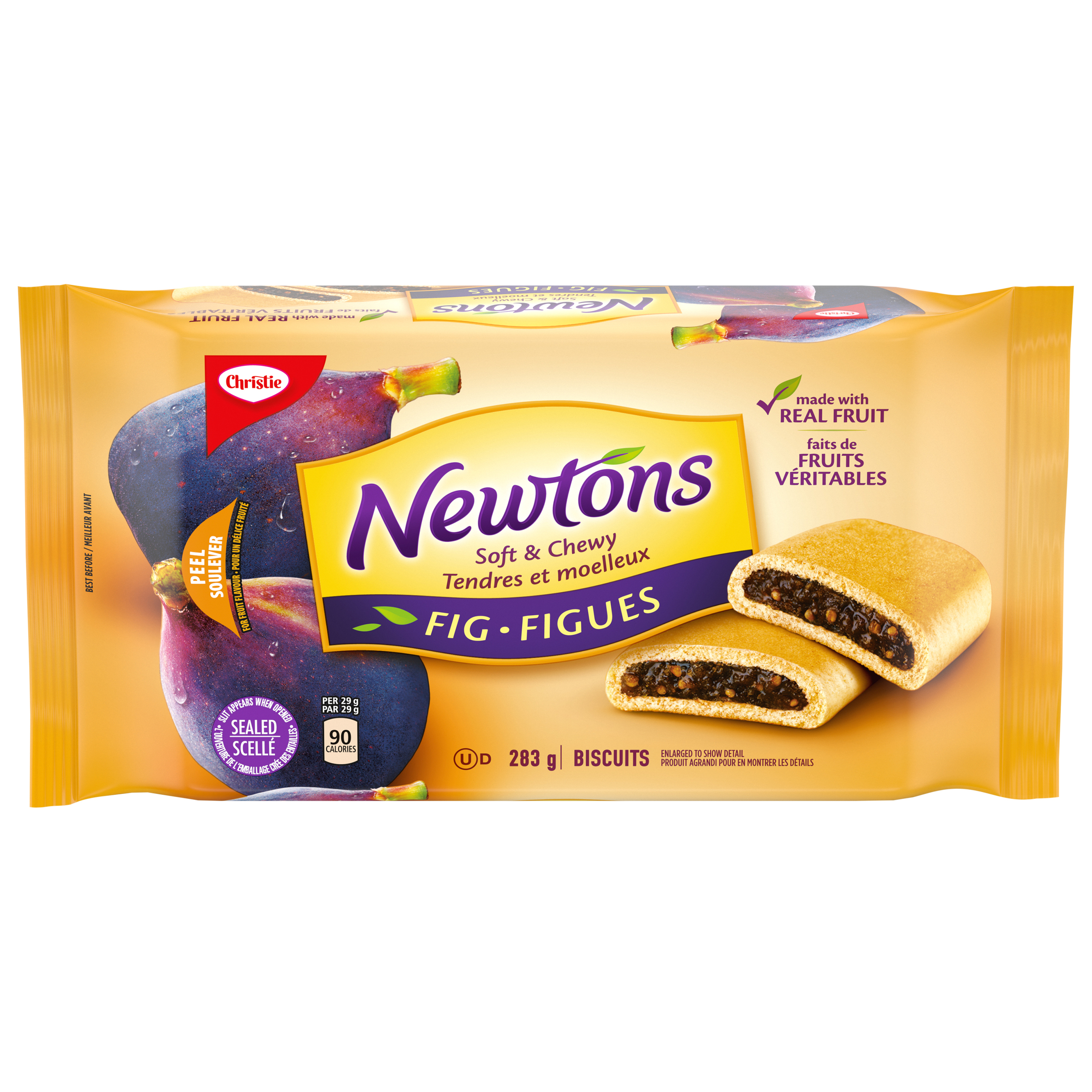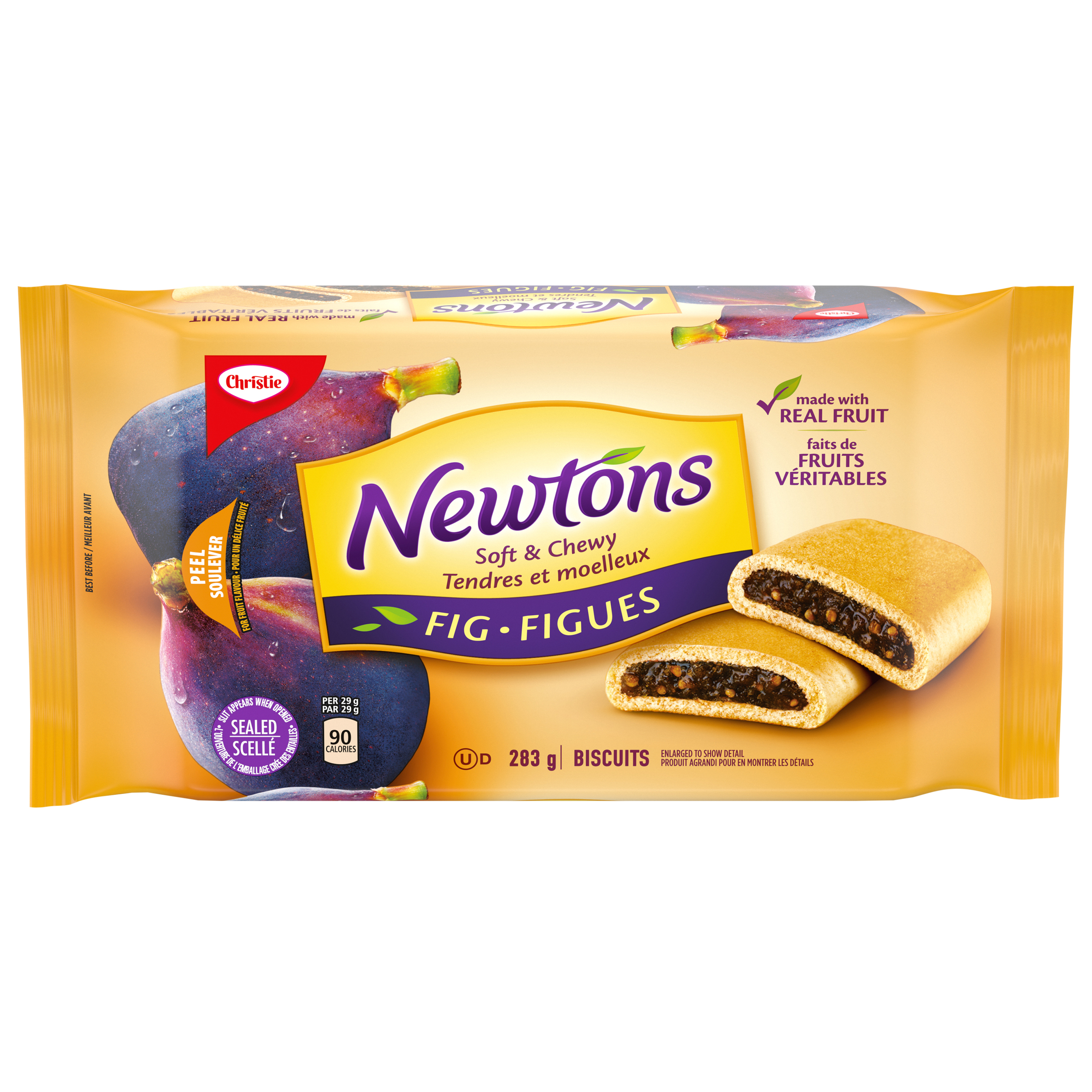 CHRISTIE Newtons fig 283 g
Newtons Soft and Fruit Chewy Fig Cookies are made with real fruit for a delicious flavour. Designed in a classic square shape, these fig snacks are soft and chewy for satisfying snacking. These low fat snack cookies do not include high fructose corn syrup, so you can feel good about your snack choice. Keep these yummy fruit cookies in your desk for a quick nibble, or grab these treat bars after dinner for a simple dessert. Brighten your day by tucking a few of these chewy cookies in a lunchbox or backpack, or enjoy one of these simple squares as a breakfast cookie. Each pack of cookie snacks is resealable to keep these fruit filled cookies fresh and fruity.
---
FIG
PASTE (FIGS, POTASSIUM SORBATE, SULPHITES), WHOLE GRAIN WHEAT FLOUR, GOLDEN SUGAR AND/OR SUGAR, WHEAT FLOUR, INVERT SUGAR, GLUCOSE SYRUP, GLYCEROL, SALT, SOY LECITHIN, BAKING SODA, AMMONIUM BICARBONATE, CALCIUM LACTATE, MONOCALCIUM PHOSPHATE, SODIUM BENZOATE, MALIC ACID, CORN STARCH, VEGETABLE OIL, COCONUT OIL, ARTIFICIAL FLAVOUR. CONTAINS: SULPHITES, WHEAT, SOY.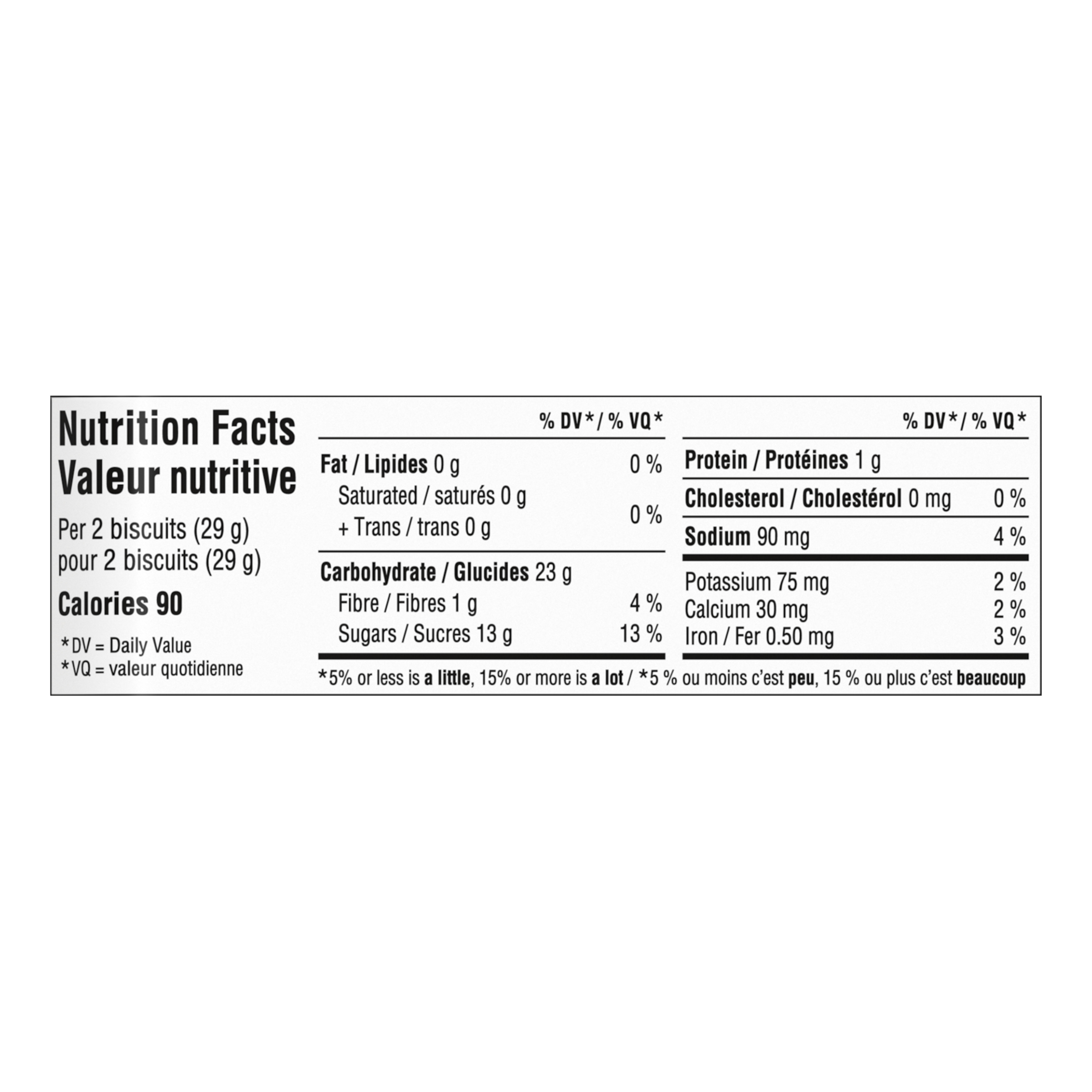 ---