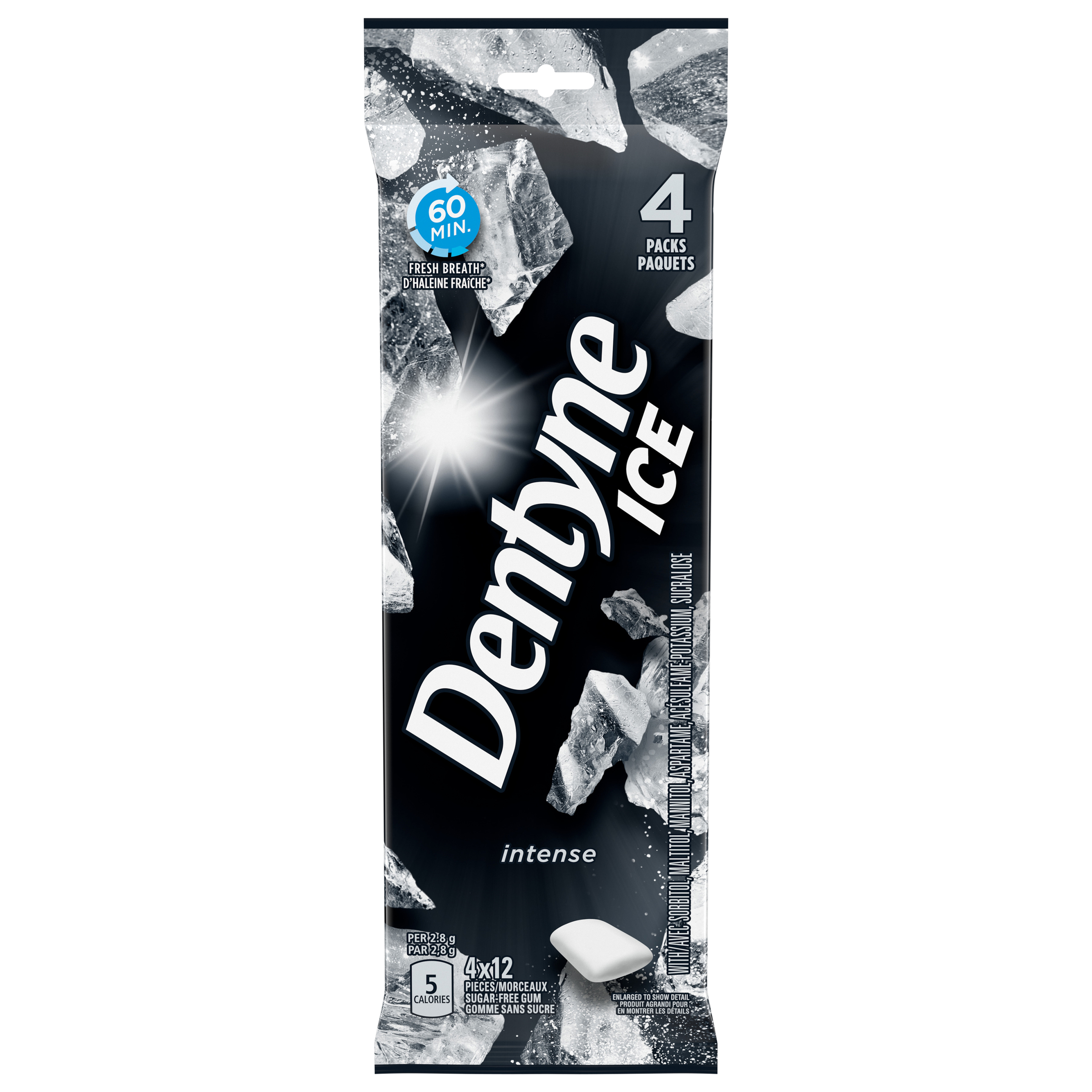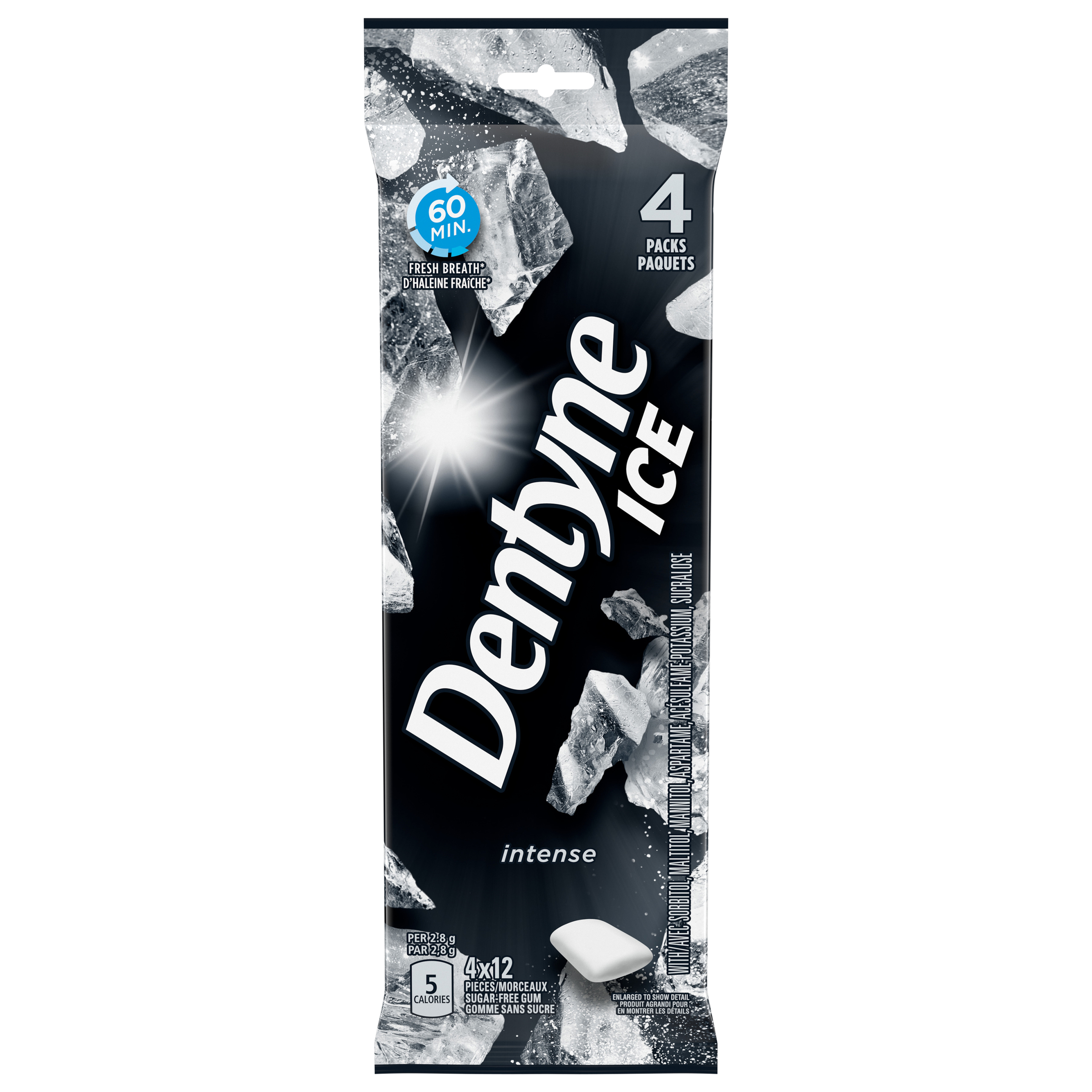 Dentyne Ice Intense, Sugar Free Gum, 4 Pack (12 pieces per pack)
Dentyne Ice has a bold, icy flavour that keeps breath fresh for up to 60 minutes after chewing. With 35% fewer calories than sugared gum, Dentyne Ice is the smart way to stay fresh.
---
Ingredients:
Sorbitol, Maltitol, Gum base, Calcium carbonate, Mannitol, Glycerin, Gum arabic, Aspartame, Soy lecithin, Acesulfame-potassium, Candelilla wax, Sucralose, Natural and artificial flavour, Titanium dioxide. Contains: Soy. Aspartame contains phenylalanine. 16.2 mg Aspartame, 2.4 mg Acesulfame-potassium, 0.6 mg Sucralose per 2 pieces.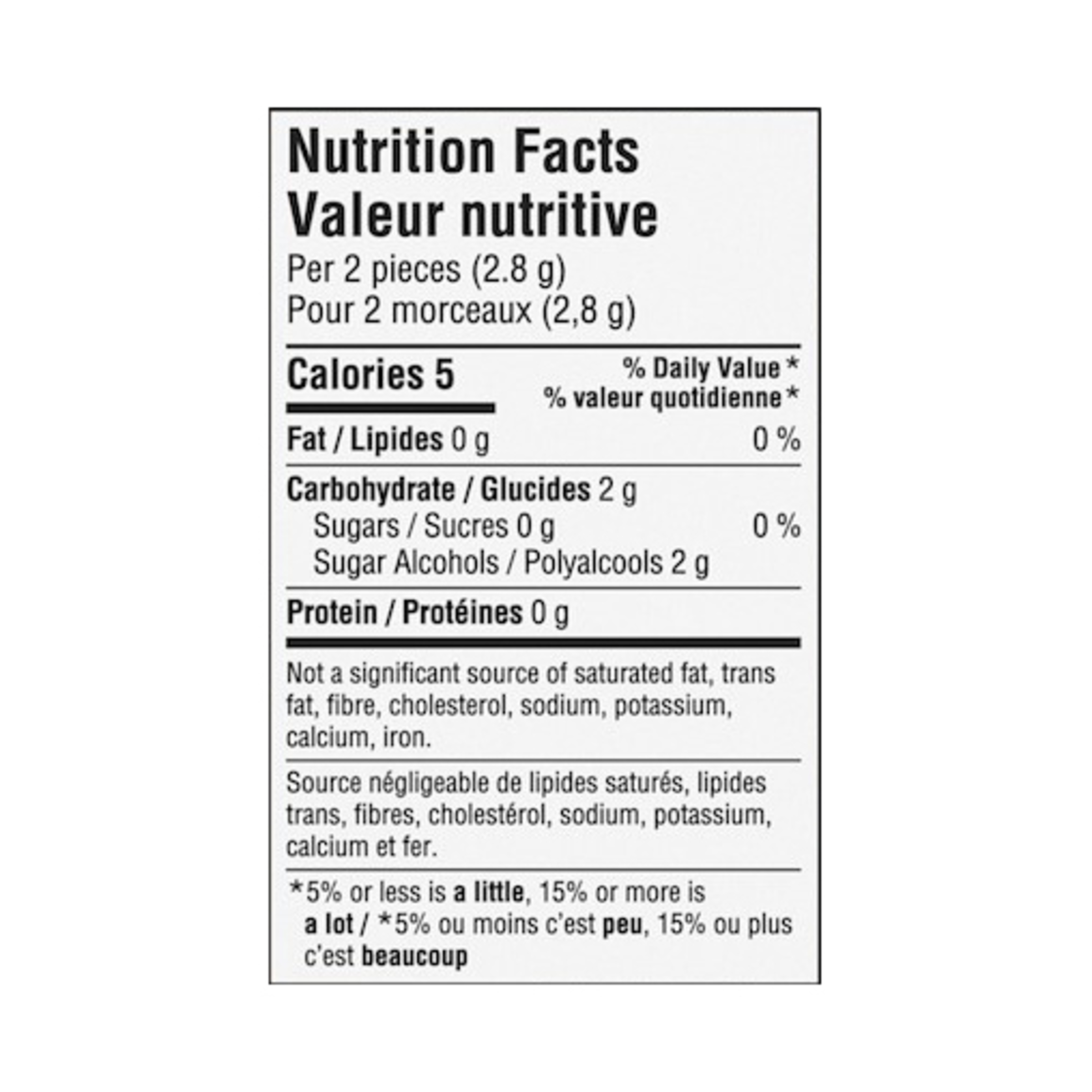 ---