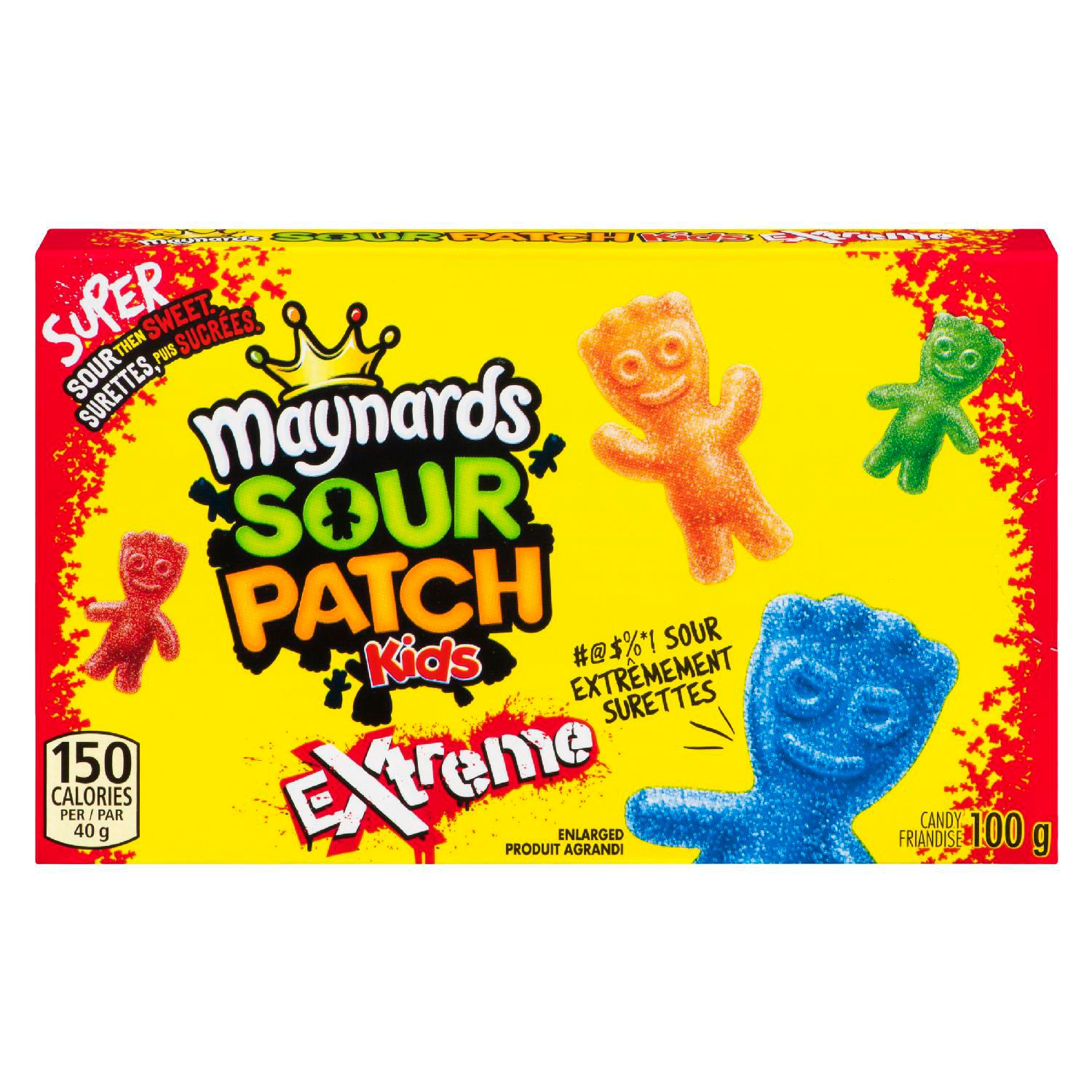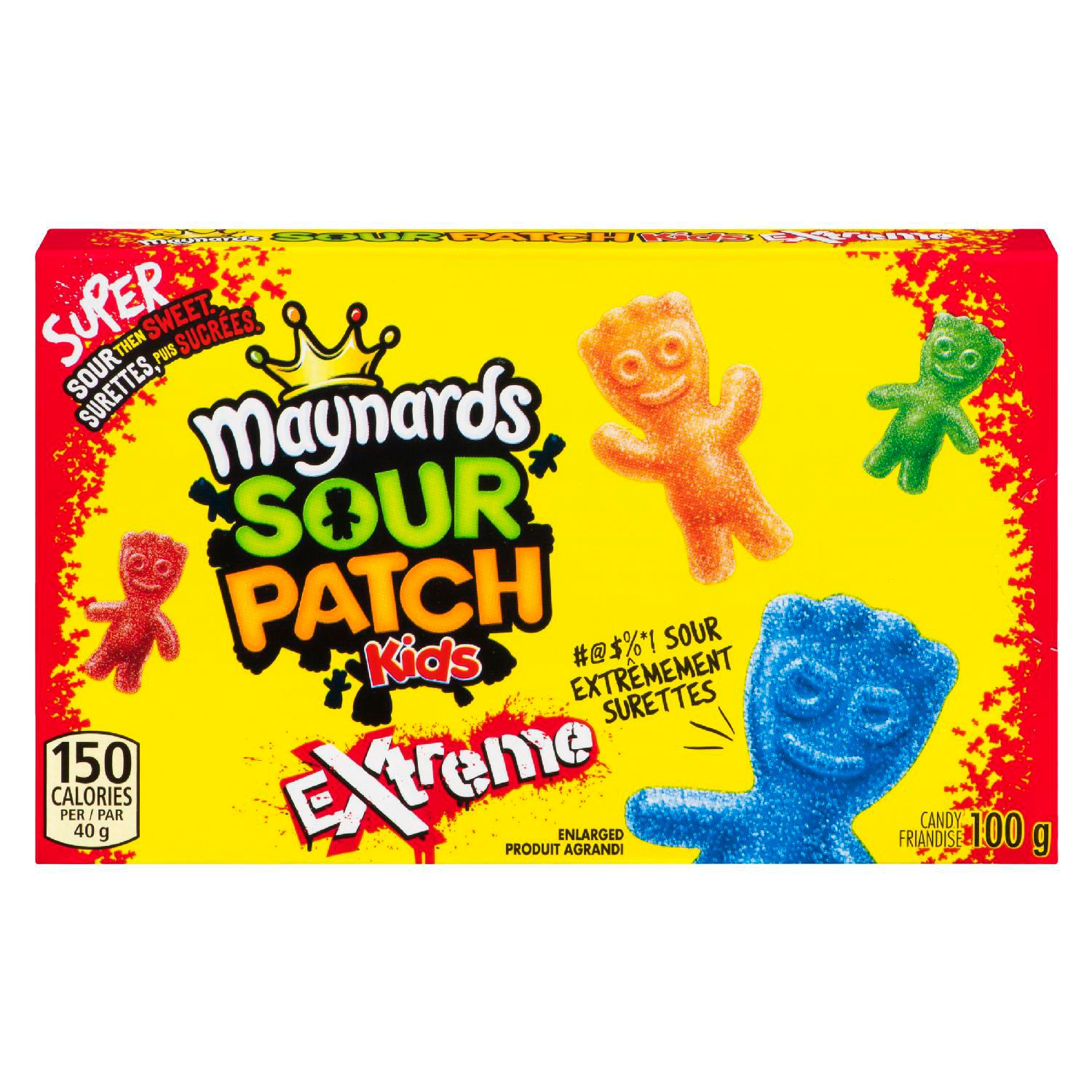 Maynards Sour Patch Kids Extreme Sour Soft & Chewy Candy, 100G
MAYNARDS Sour Patch Kids Extreme candy are mischief-filled, extra-sour-then-sweet treats. Soft, chewy, and oh so fun, these extreme candies are even more sour than the original but come in the same playful, fruity flavours! Add this package of SOUR PATCH KIDS Extreme Candy to your cart for sour then sweet treats.
---
SUGAR,
GLUCOSE SYRUP, MODIFIED CORN STARCH, LACTIC ACID, CITRIC ACID, TARTARIC ACID, ARTIFICIAL FLAVOUR, COLOUR (WITH TARTRAZINE).
---