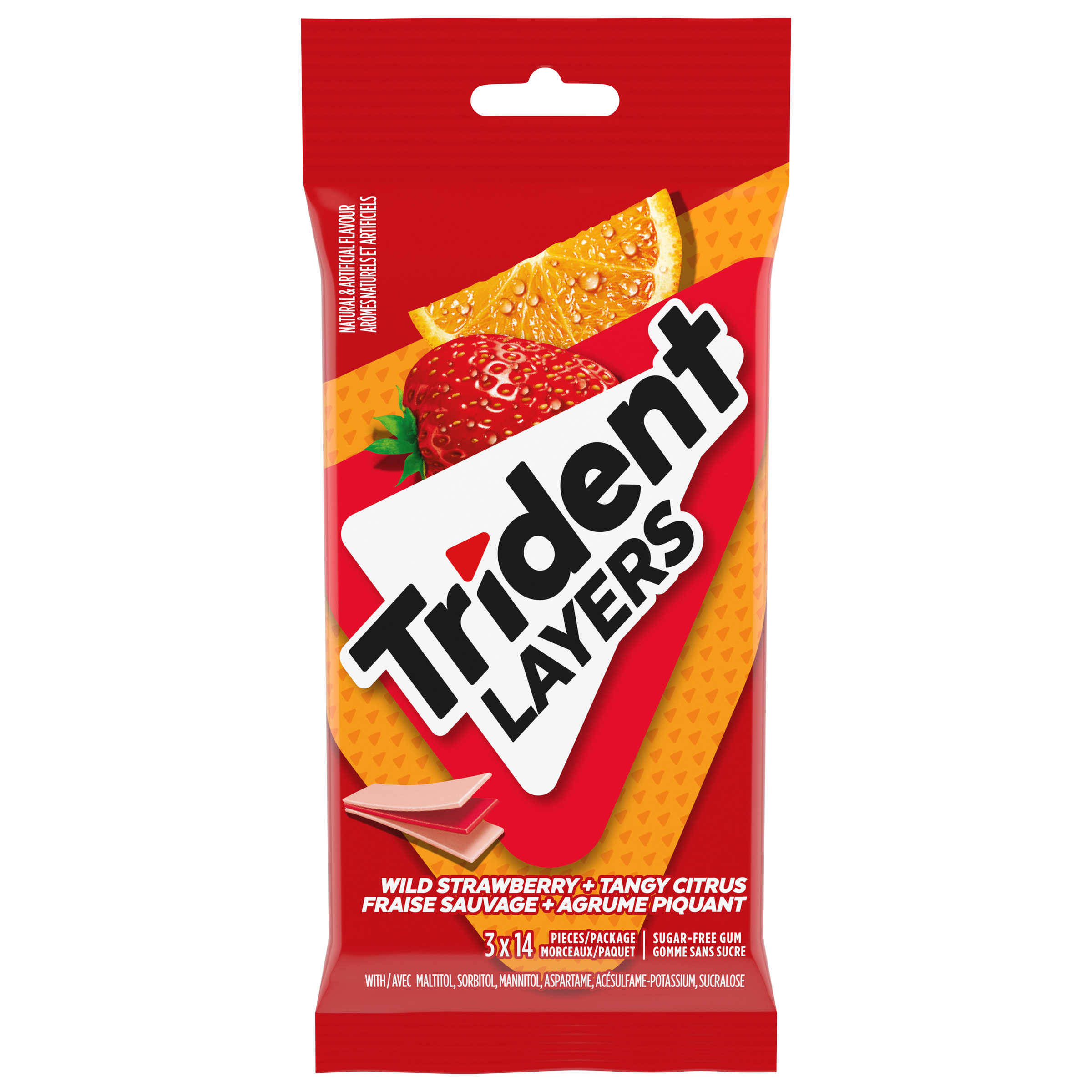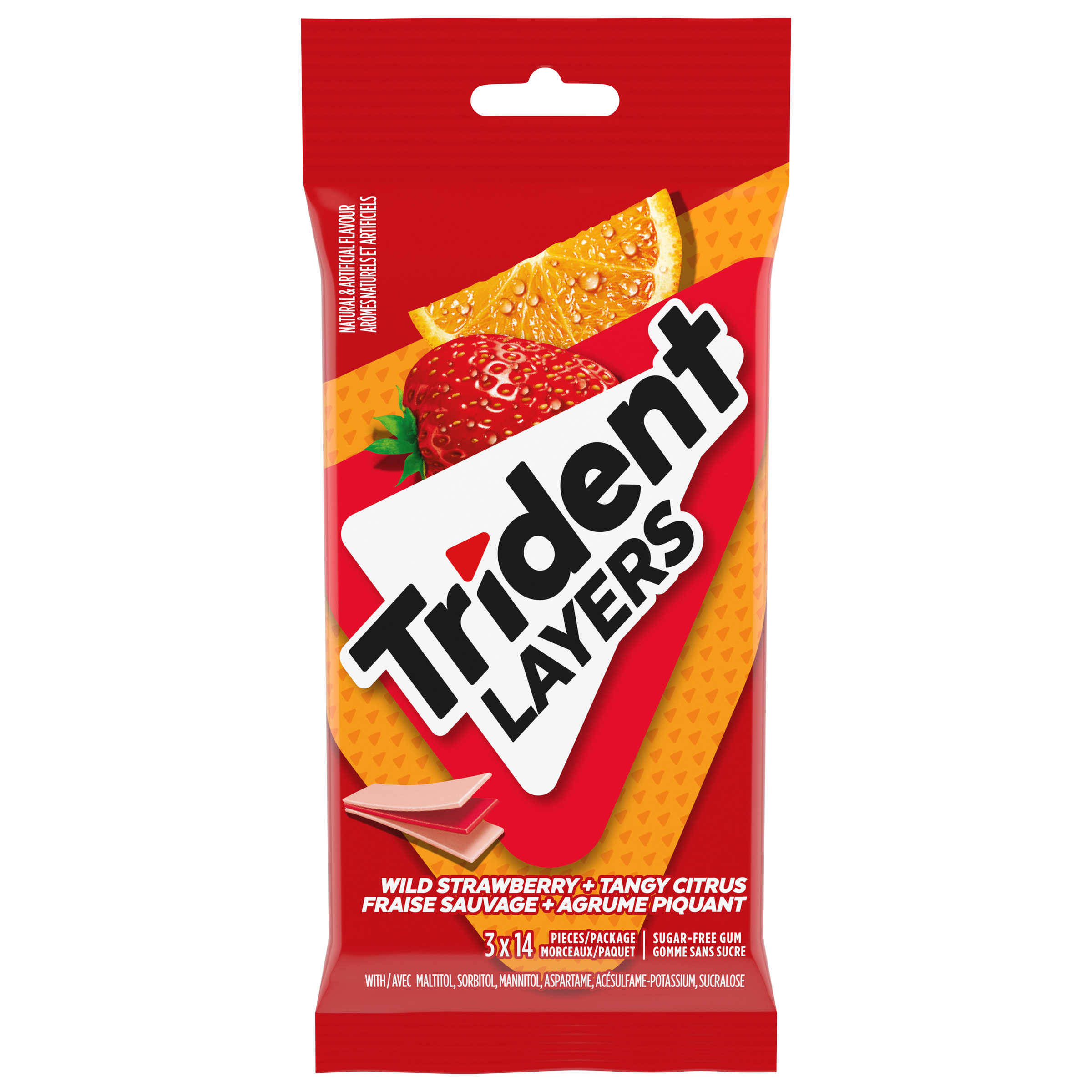 Trident Layers Wild Strawberry & Tangy Citrus Sugar Free Gum, 3 packs (42 pieces)
Trident Layers Strawberry and Citrus Sugar Free Gum swirls mouthwatering flavors together, creating a unique gum chewing experience. Each piece of this chewing gum contains 50% fewer calories than sugared gum. This strawberry gum has long lasting flavour and fights plaque to maintain a healthy smile. Each pack of Trident gum is easily portable, so you can freshen your breath wherever you are.
---
GUM
BASE, MALTITOL, MALTITOL SYRUP, SORBITOL, TALC, MANNITOL, CITRIC ACID, HYDROGENATED COCONUT OIL, MALIC ACID, ASPARTAME (16.5mg), MODIFIED COCONUT OIL, MODIFIED PALM KERNEL OIL, SORBITOL SYRUP, SOY LECITHIN, GELATIN, ACESULFAME-POTASSIUM (4.1 mg), SUCRALOSE (1.8 mg), MONO AND DIGLYCERIDES, CALCIUM CARBONATE, CANDELILLA WAX, MINERAL OIL, NATURAL AND ARTIFICIAL FLAVOURS, COLOUR. CONTAINS: SOY. ASPARTAME CONTAINS PHENYLALANINE.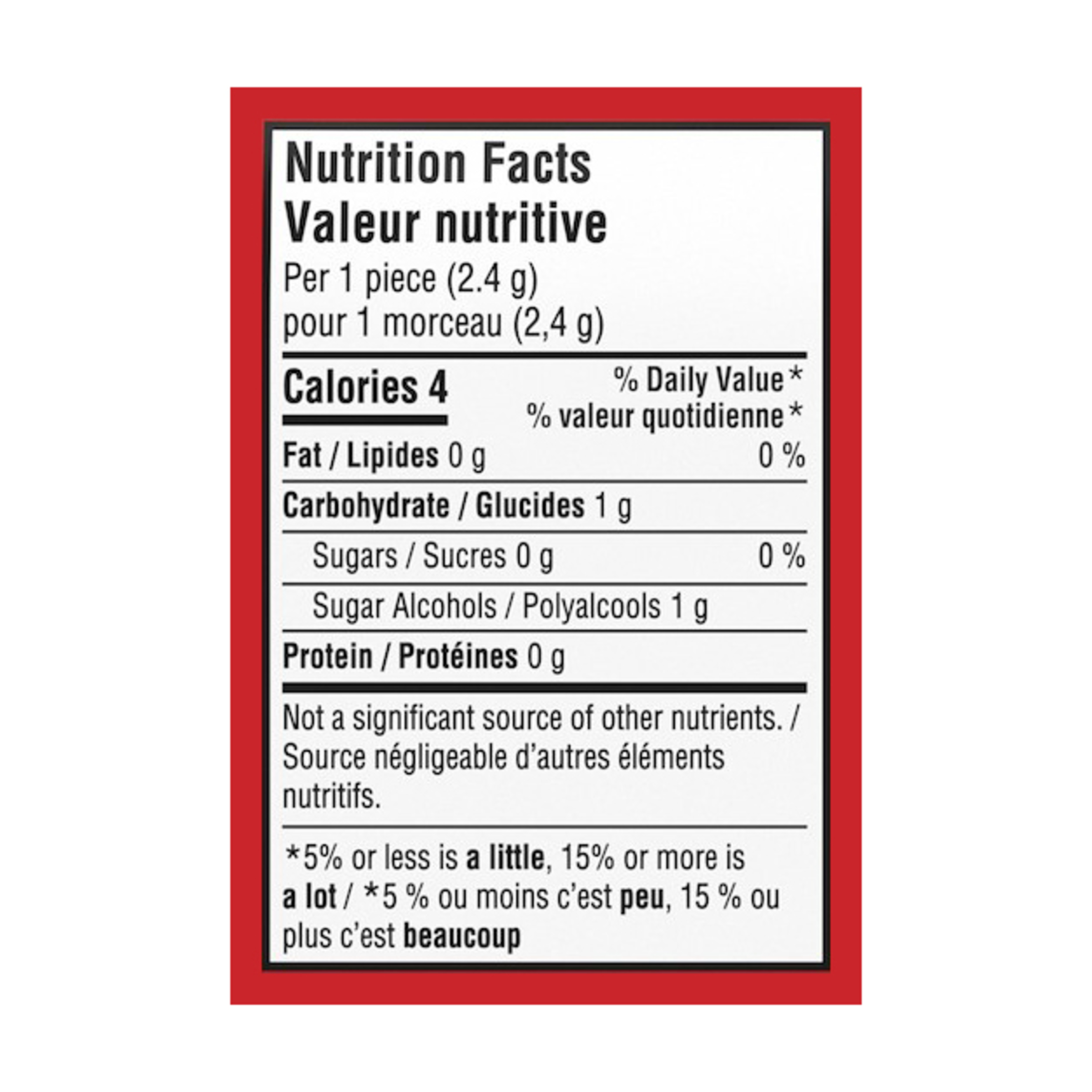 ---