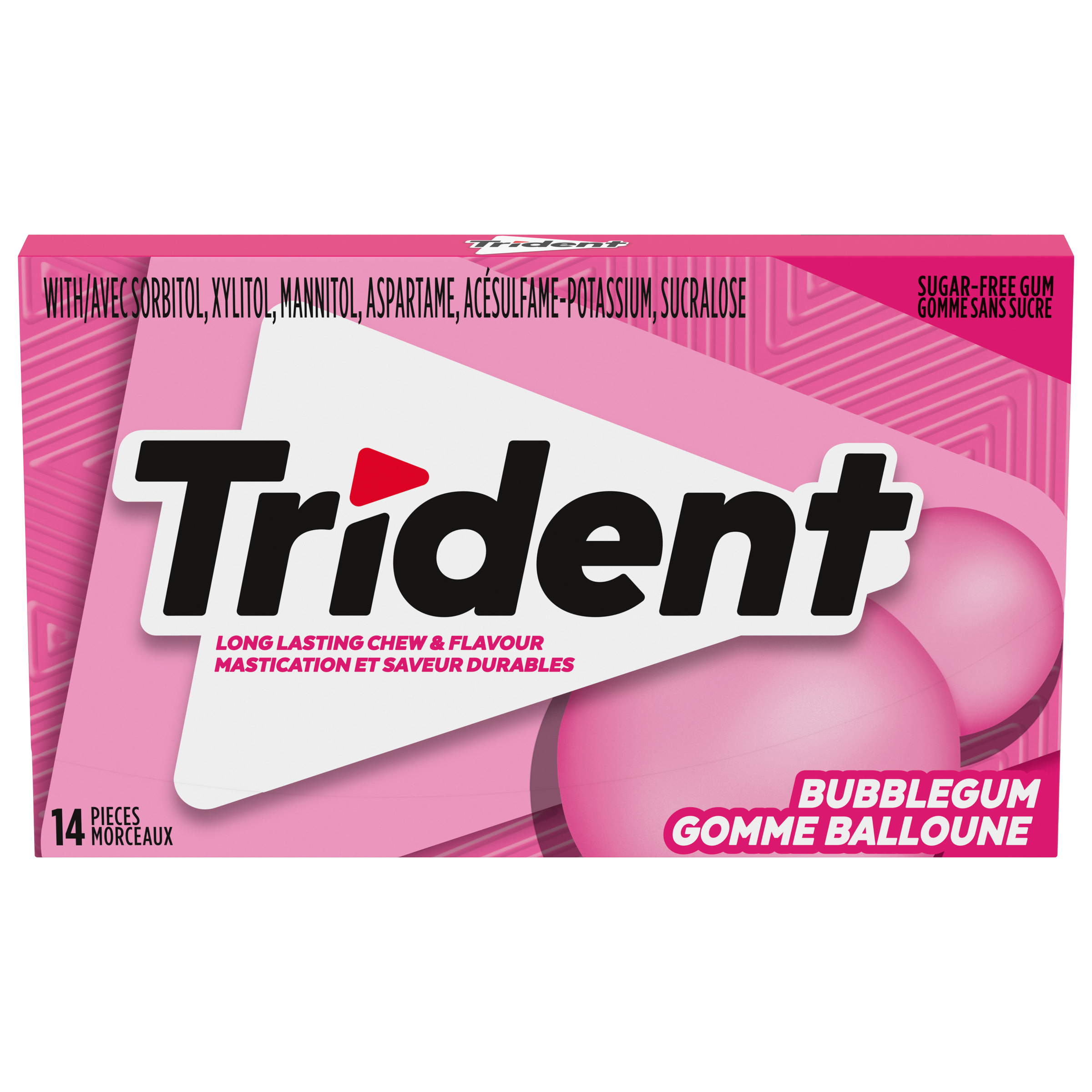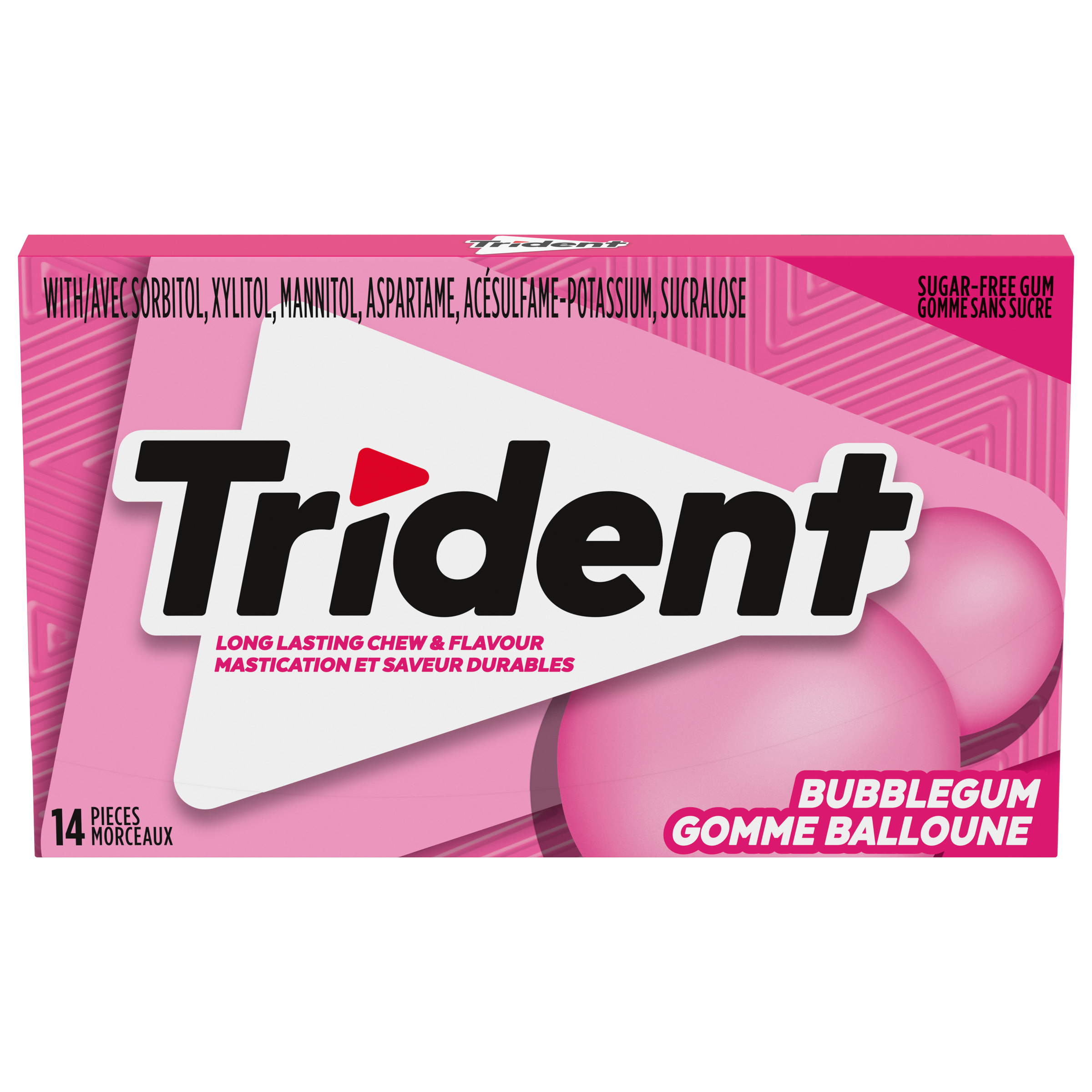 Trident Bubblegum Sugar Free Gum, 14 Piece Pack
Trident Bubblegum Sugar Free Gum is classic and fresh all at the same time. With 30% fewer calories than sugared gum, this Trident gum is sweetened with xylitol. Chewing Trident sugarless gum for 20 minutes after eating stimulates saliva flow to help prevent cavities and strengthen teeth. Each pack of chewing gum holds 14 sticks that are individually wrapped to maintain freshness.
---
SORBITOL,
GUM BASE, XYLITOL, GLYCERIN, MANNITOL, ASPARTAME (16.2 mg), ACETYLATED MONOGLYCERIDES, ACESULFAME-POTASSIUM (5.1 mg), SOY LECITHIN, SUCRALOSE (3.8 mg), CITRIC ACID, TALC, ARTIFICIAL FLAVOURS, COLOUR. CONTAINS: SOY. ASPARTAME CONTAINS PHENYLALANINE.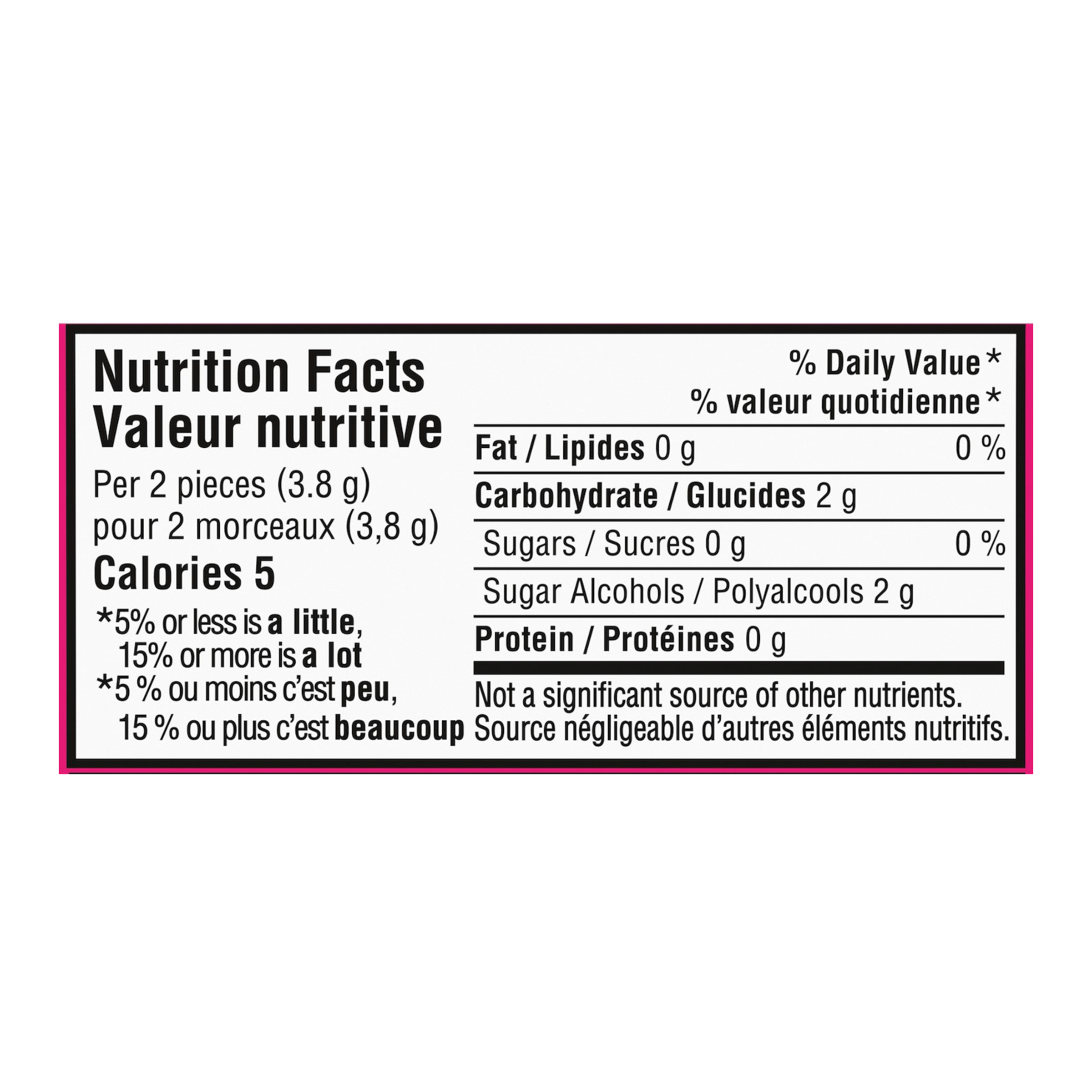 ---