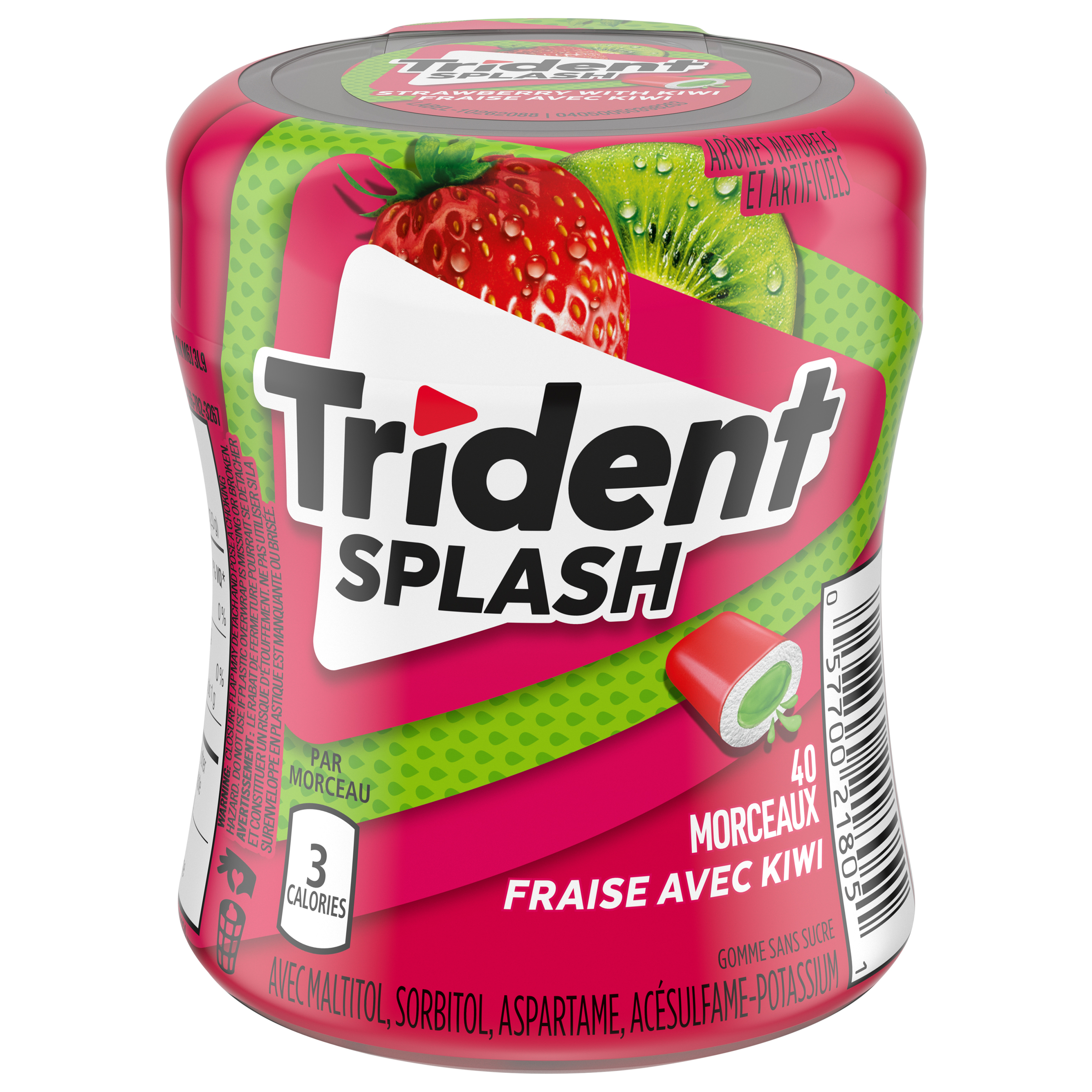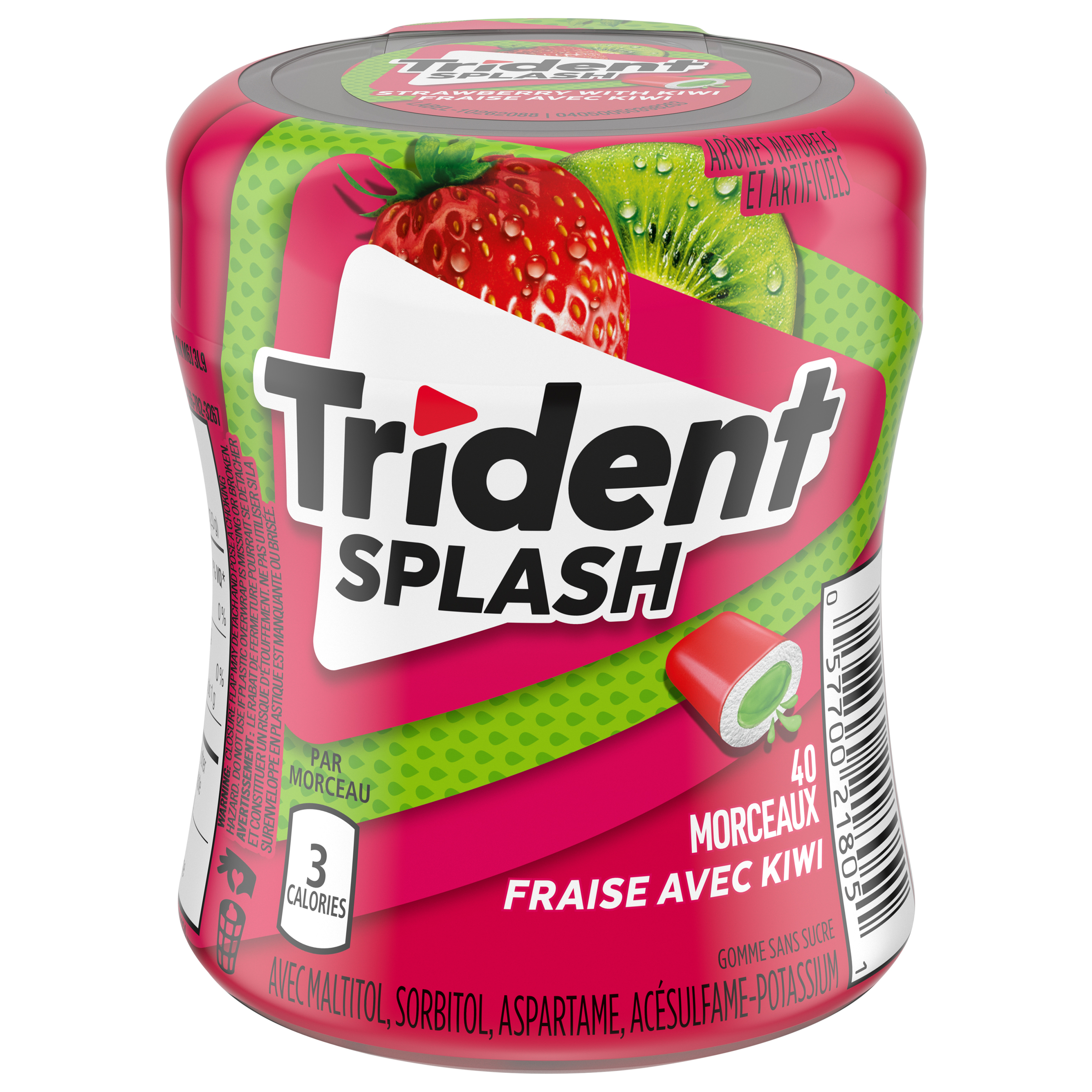 Trident Splash Sugar Free Gum, Strawberry with Lime Flavour, 1 Go-Cup (40 Pieces Total)
Trident Splash Sugar Free gum is the easy way to freshen breath and help protect against tooth decay. First there's the crunchy punch, then a liquid filled center floods your mouth with flavour.
---
INGREDIENTS:
Maltitol, Gum base, Maltitol syrup, Sorbitol, Glycerin, Gelatin, Citric acid, Malic acid, Aspartame, Soy lecithin, Acesulfame-potassium, Candelilla wax, Xanthan gum, Mineral oil, Natural and artificial flavour, Allura red, Titanium dioxide, Tartrazine, Brilliant blue FCF.Contains: Soy. Aspartame contains phenylalanine. 9.5 mg Aspartame, 5.2 mg Acesulfame-potassium per 1 piece.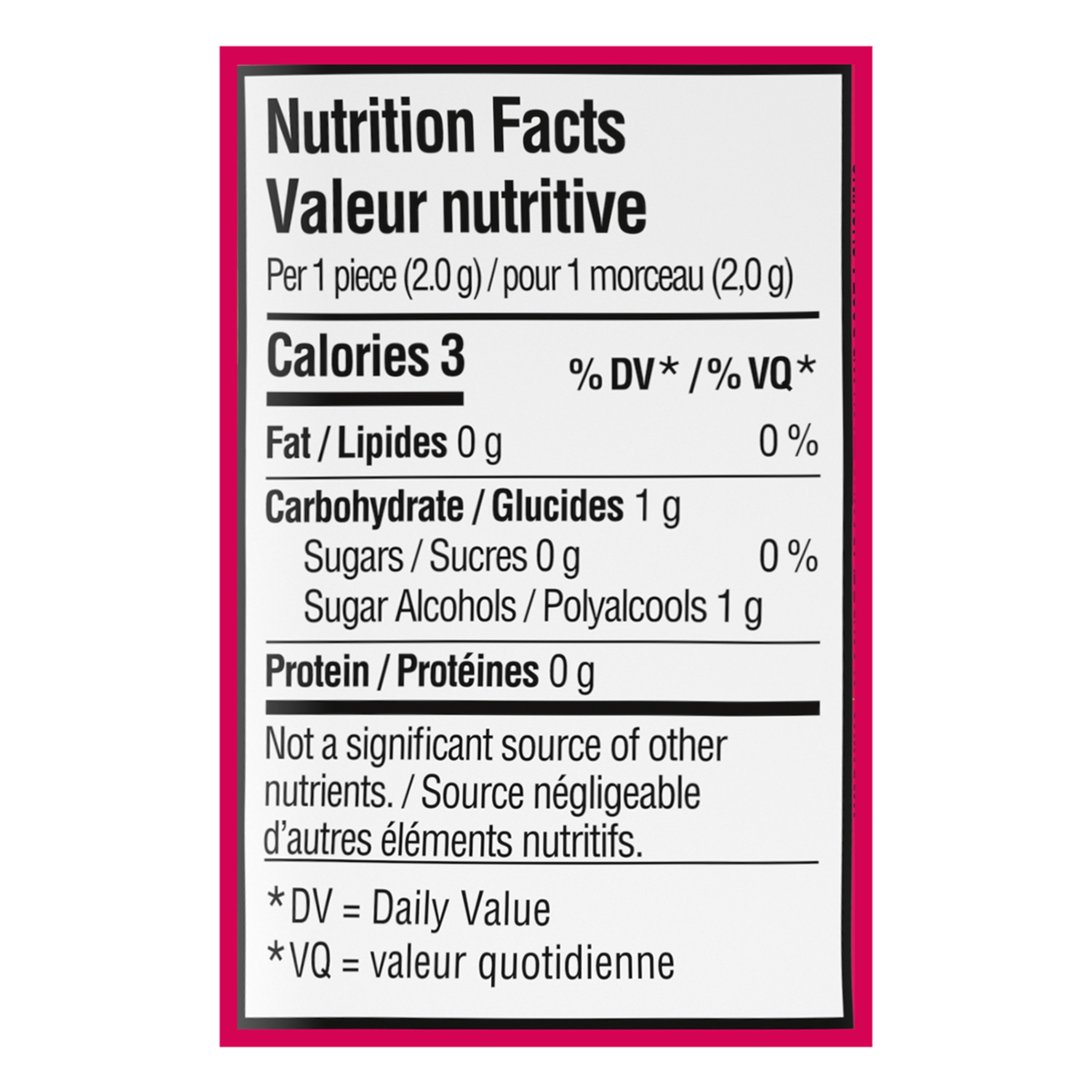 ---