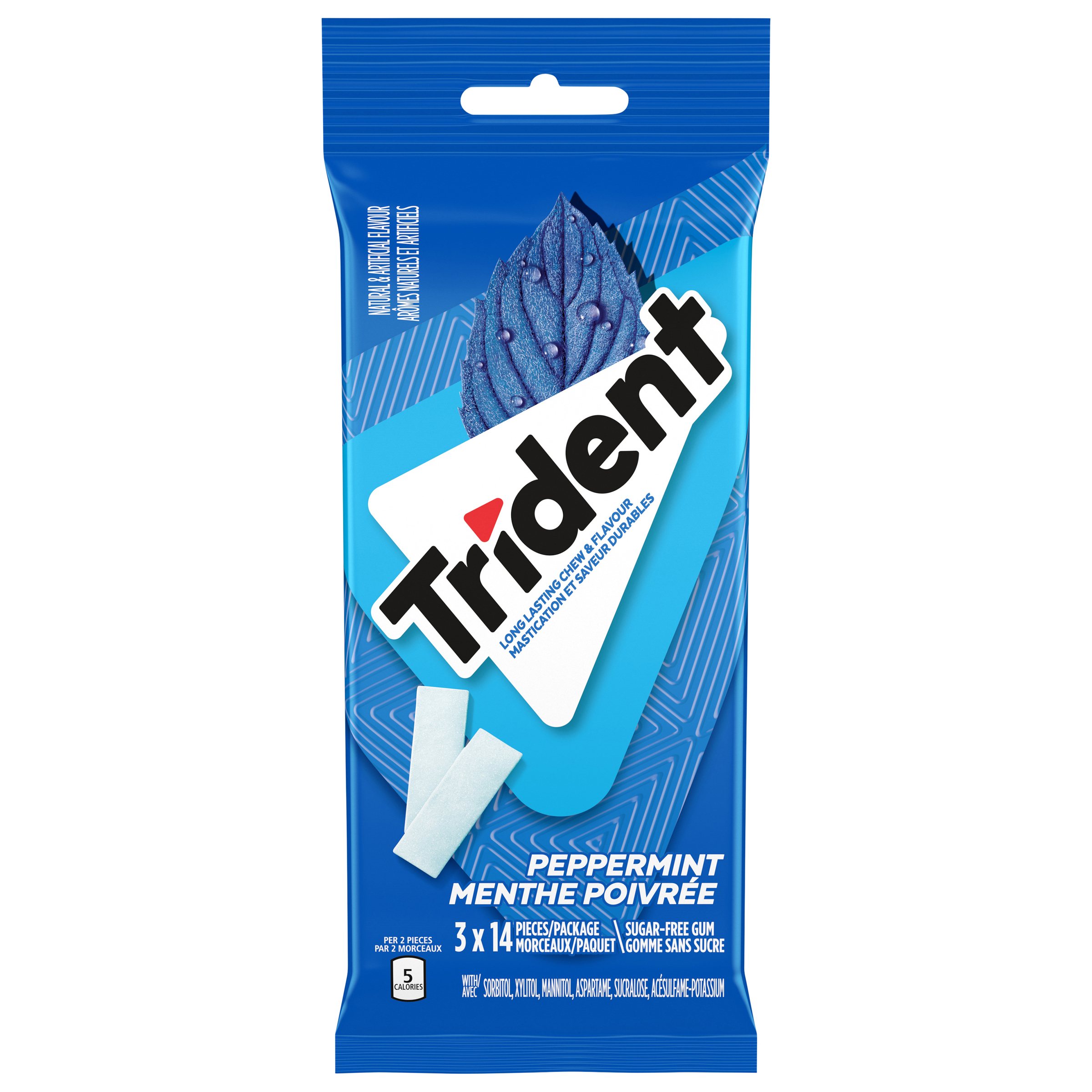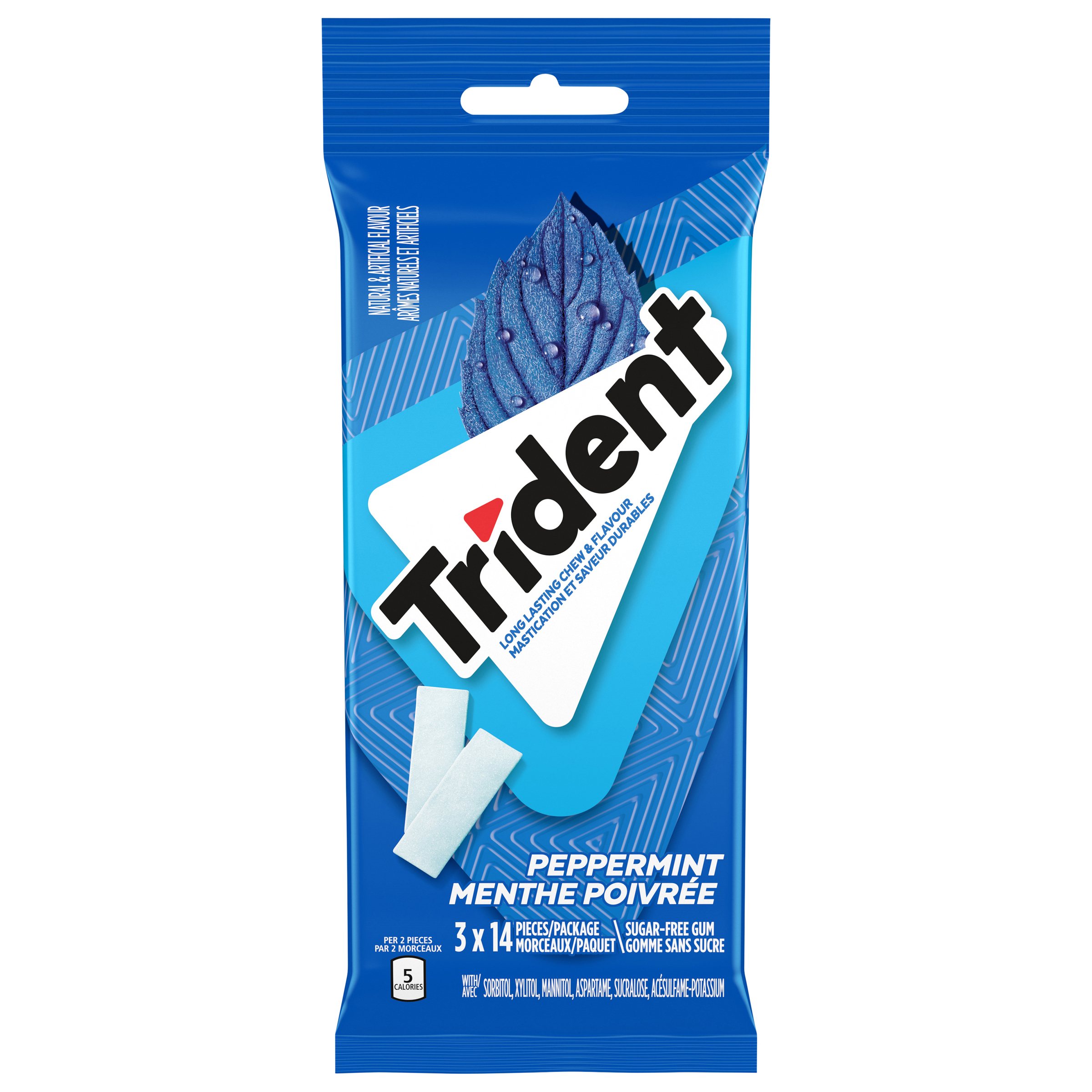 Trident Peppermint Sugar Free Gum, 3 Packs of 14 Pieces (42 Total Pieces)
Trident Peppermint Sugar Free Gum is like a burst of minty perfection on your tastebuds. With 30% fewer calories than sugared gum, Trident gum is sweetened with xylitol. Chewing Trident peppermint gum for 20 minutes after eating freshens breath and stimulates saliva flow to help prevent cavities and strengthen teeth.
---
SORBITOL,
GUM BASE, XYLITOL, GLYCERIN, MANNITOL, ASPARTAME (14.7 mg), MODIFIED COCONUT OIL, MODIFIED PALM KERNEL OIL, ACESULFAME-POTASSIUM (3.0 mg), CALCIUM CARBONATE, NATURAL AND ARTIFICIAL FLAVOURS. ASPARTAME CONTAINS PHENYLALANINE.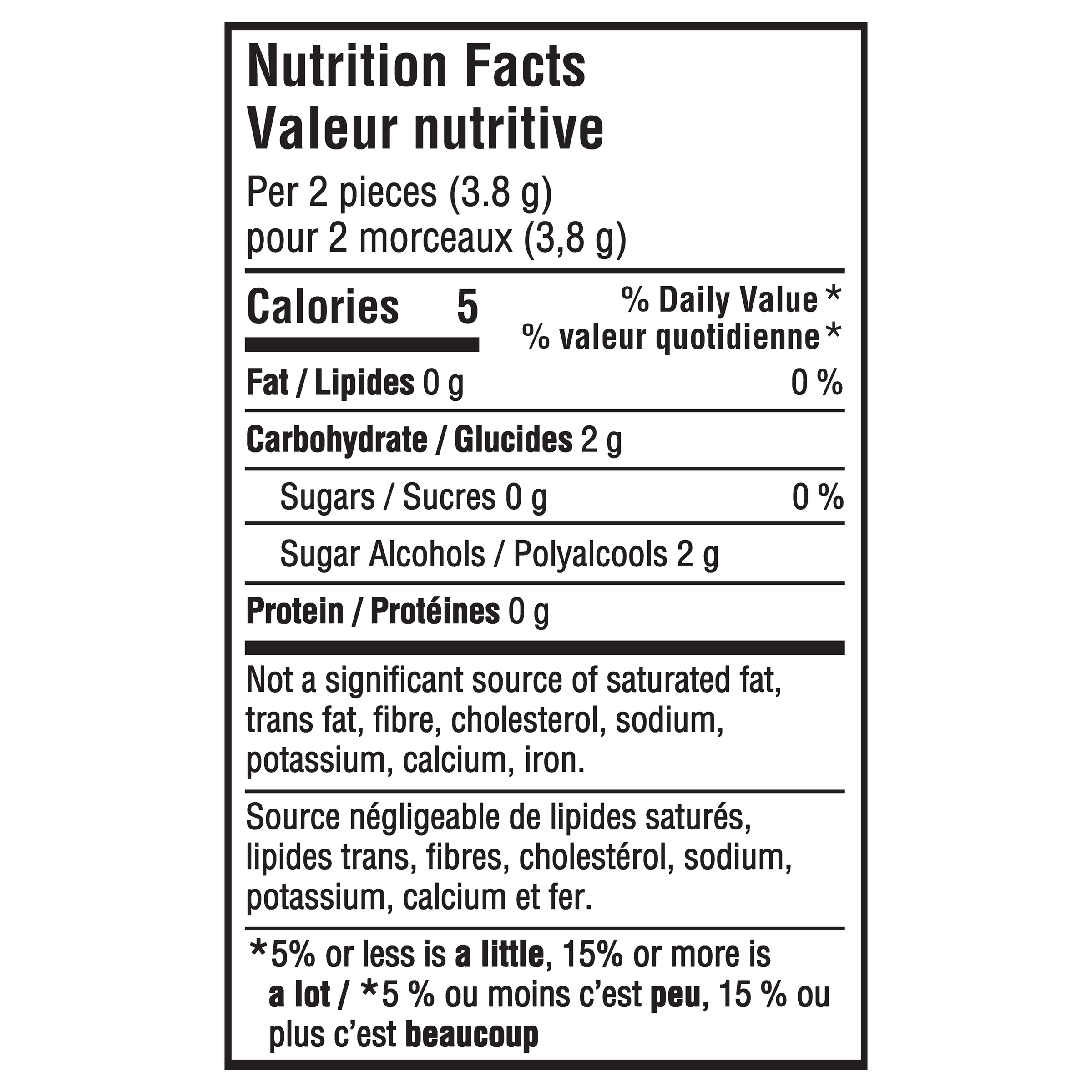 ---