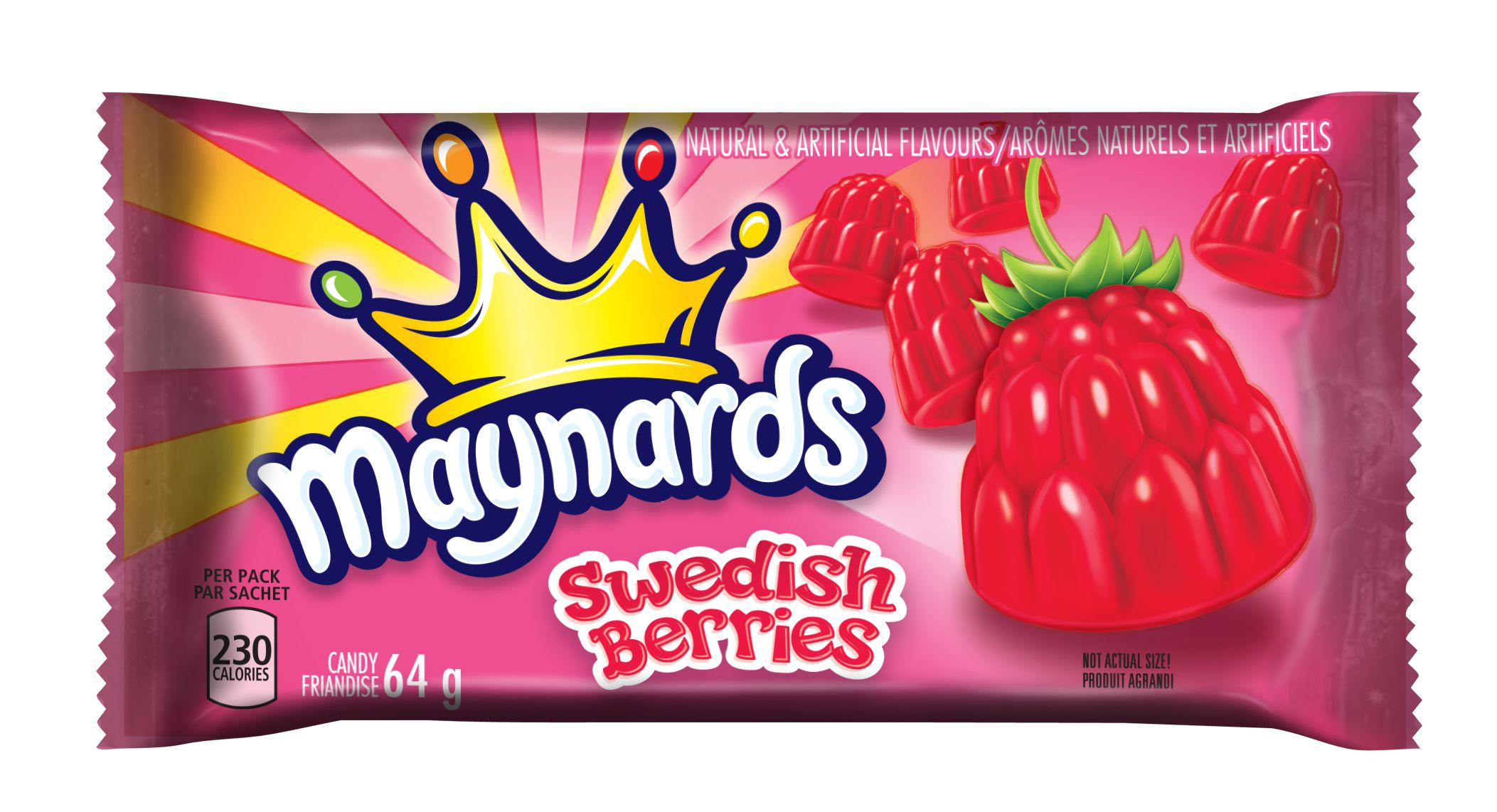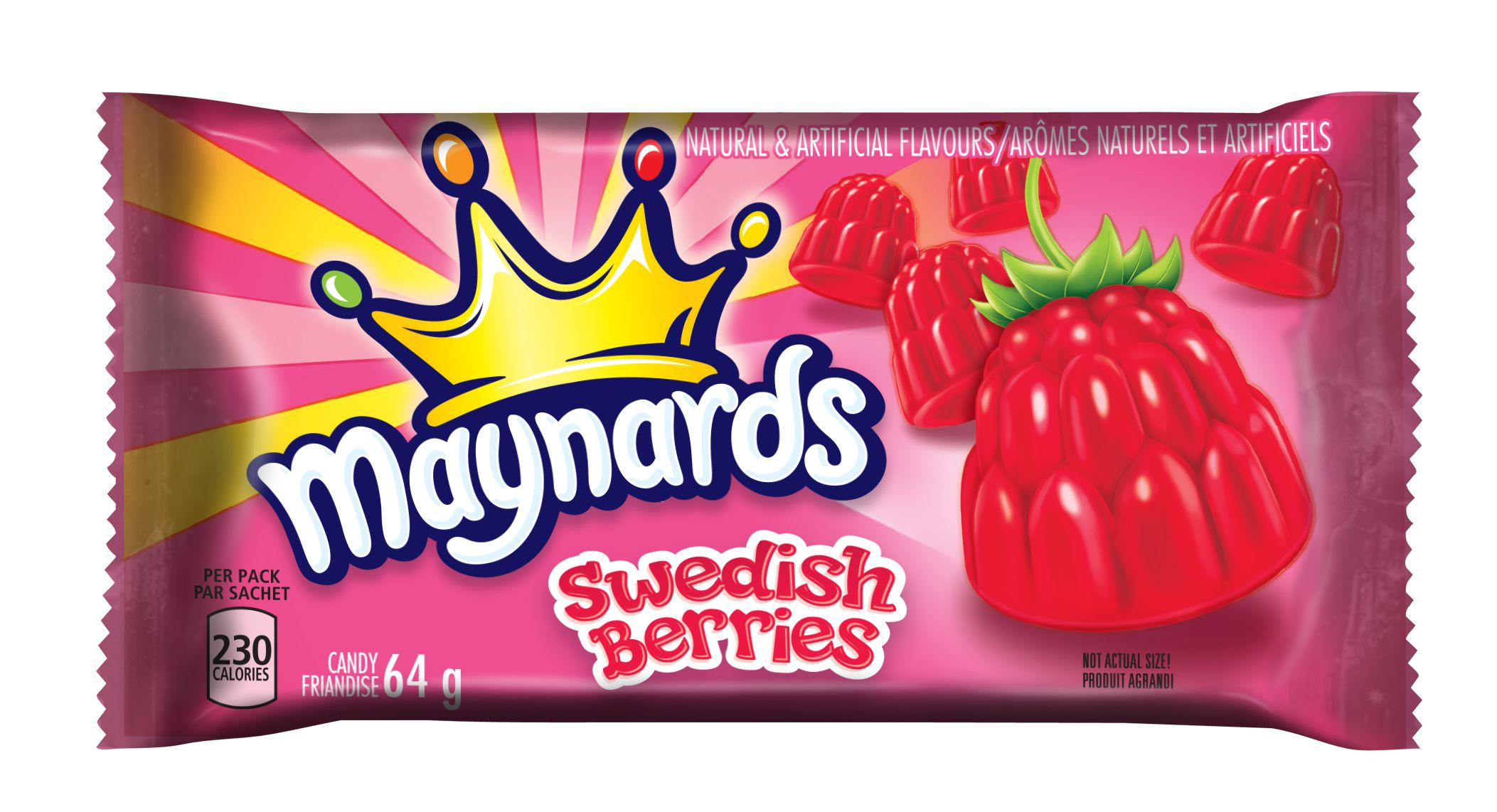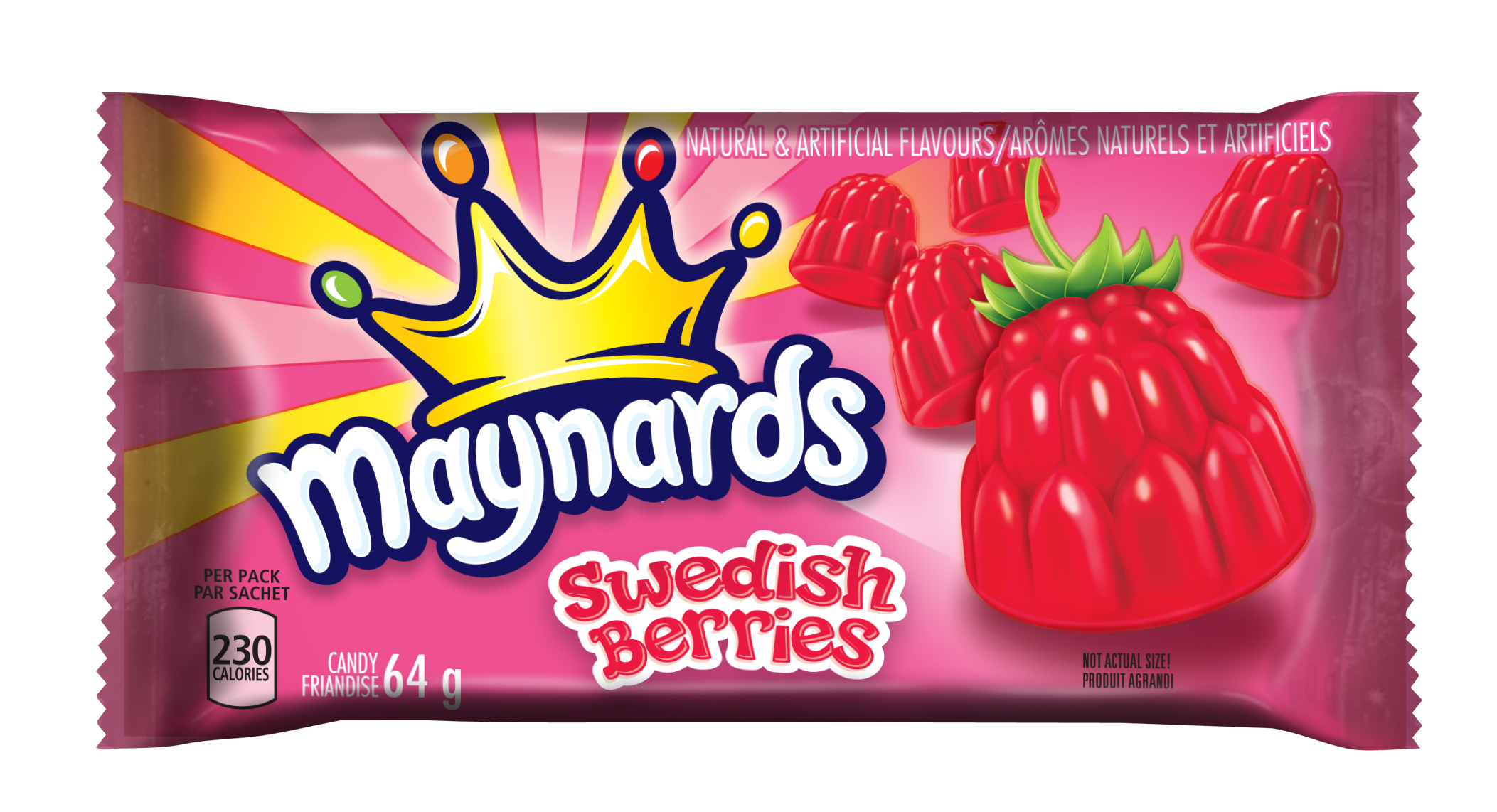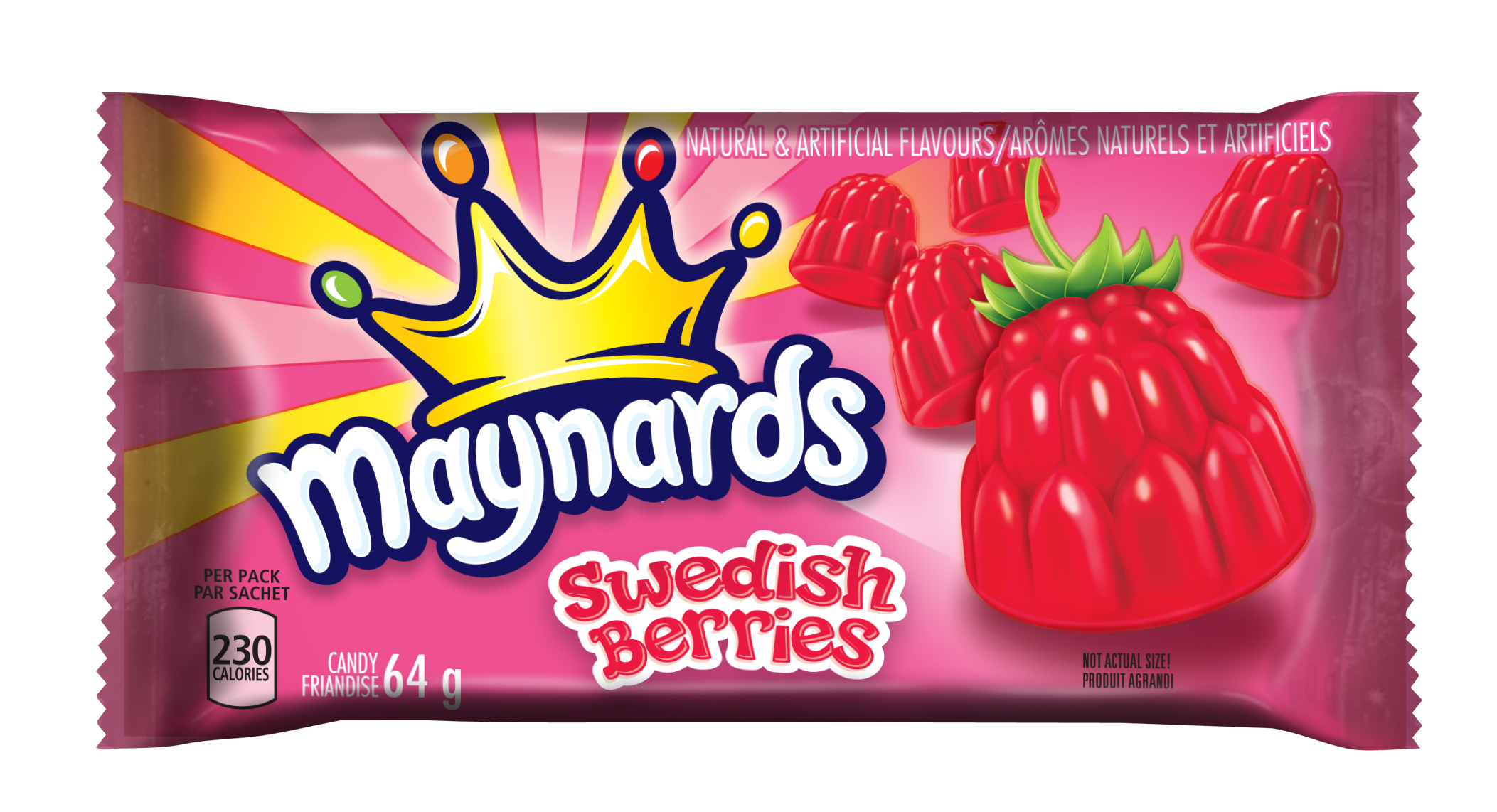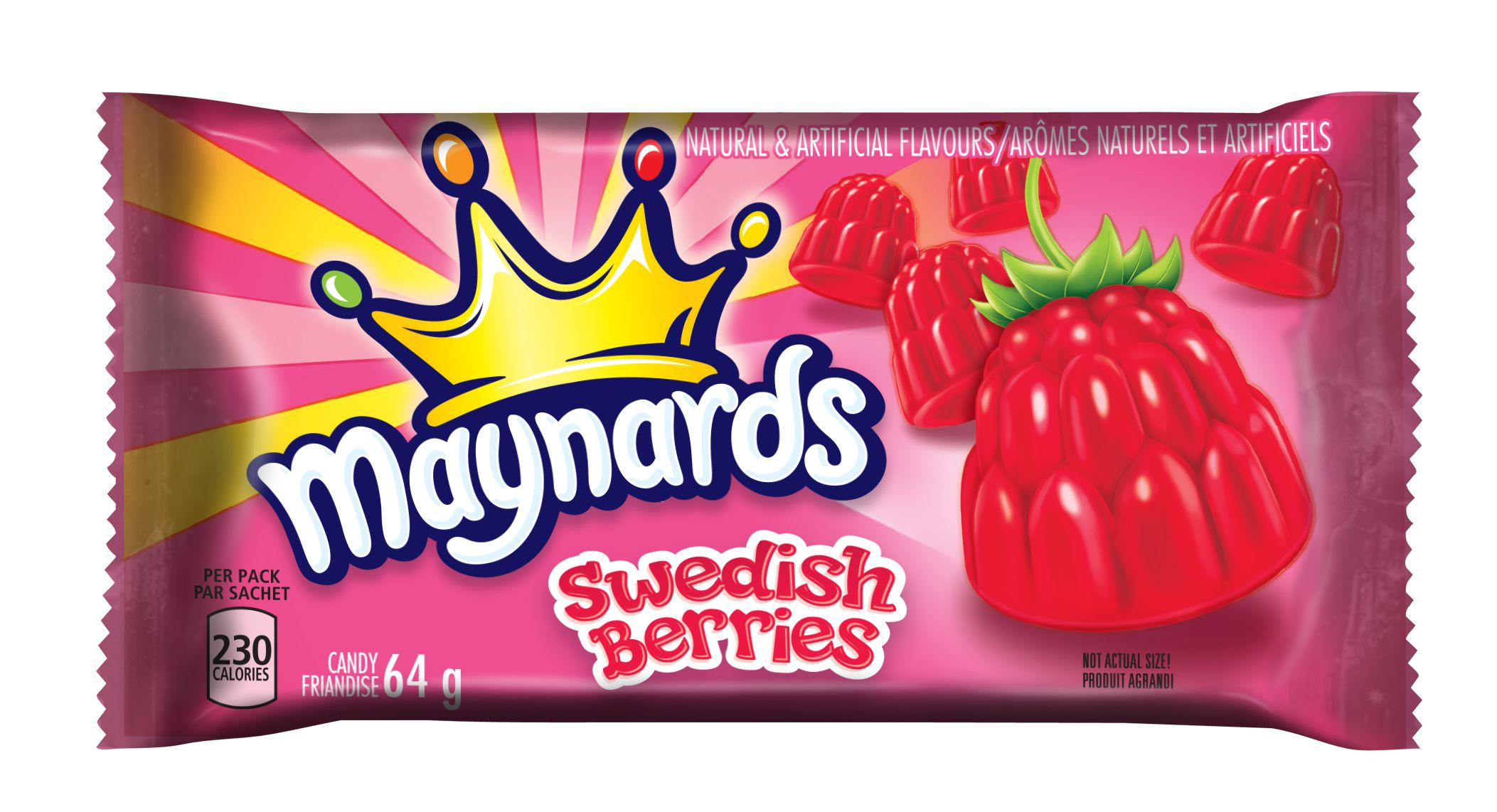 Maynards Swedish Berries Gummy Candy, 64g
A Classic Confection.It's nearly impossible to resist the taste of Maynards Swedish Berries. This classic Canadian confection has been beloved for generations. Bite-Sized Bliss These candies are soft and chewy with a fun berry shape. This package contains one individually wrapped 64g pack of Maynards Swedish Berries, which means you can share these sweet treats with friends and family or enjoy all of them yourself. A National Treasure- Canada's #1 candy brand, Maynards delights treat-lovers of all ages with a wide variety of gummies and pastilles. From iconic wine gums to tangy Sour Patch Kids, the brand offers a confection for every sweet tooth. Add this package of Maynards Swedish Berries to your cart for plenty of snacks and sweet treats.
---
INGREDIENTS:
SUGAR, GLUCOSE SYRUP, MODIFIED CORN STARCH, CITRIC ACID, MINERAL OIL, CARNAUBA WAX, NATURAL AND ARTIFICIAL FLAVOUR, COLOUR.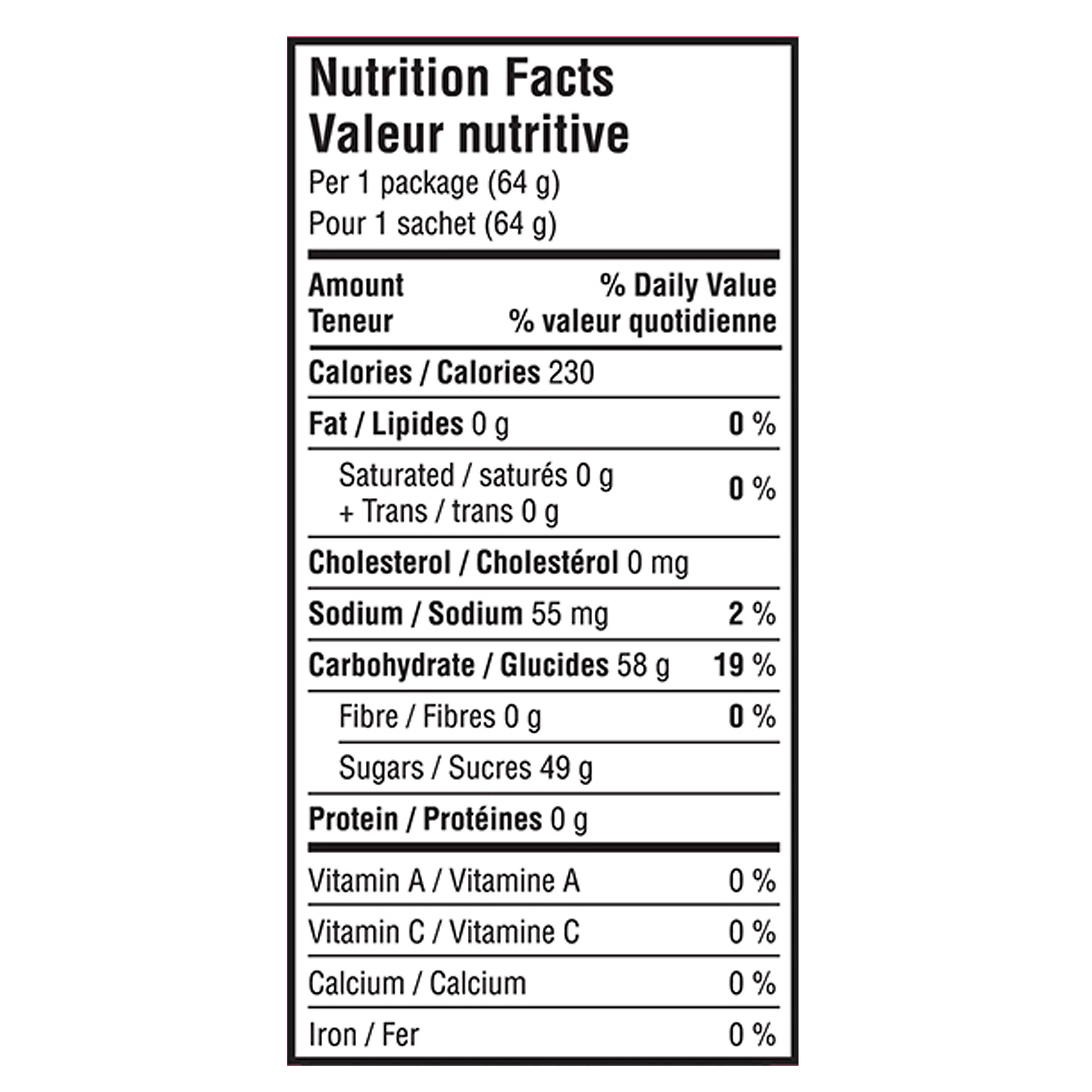 ---