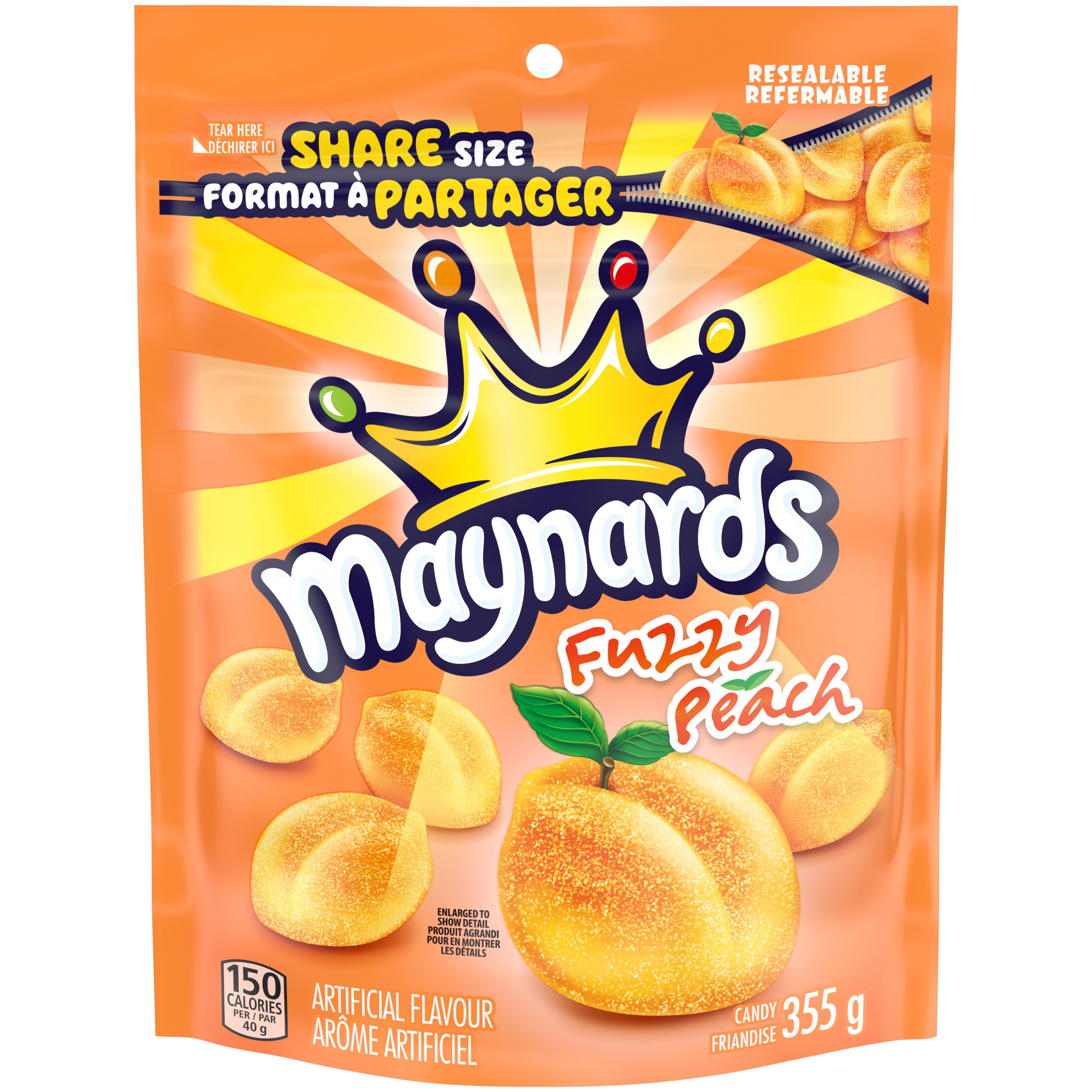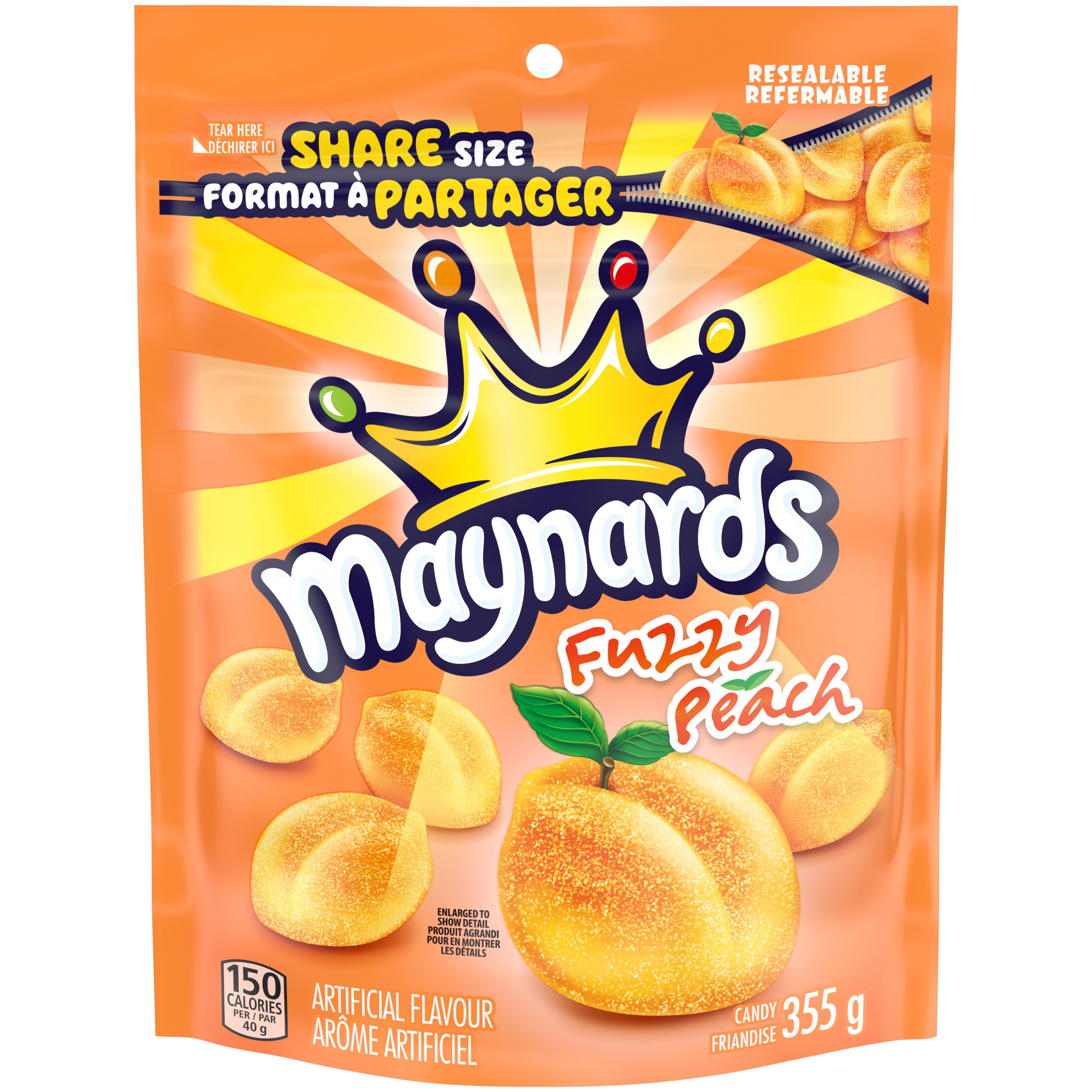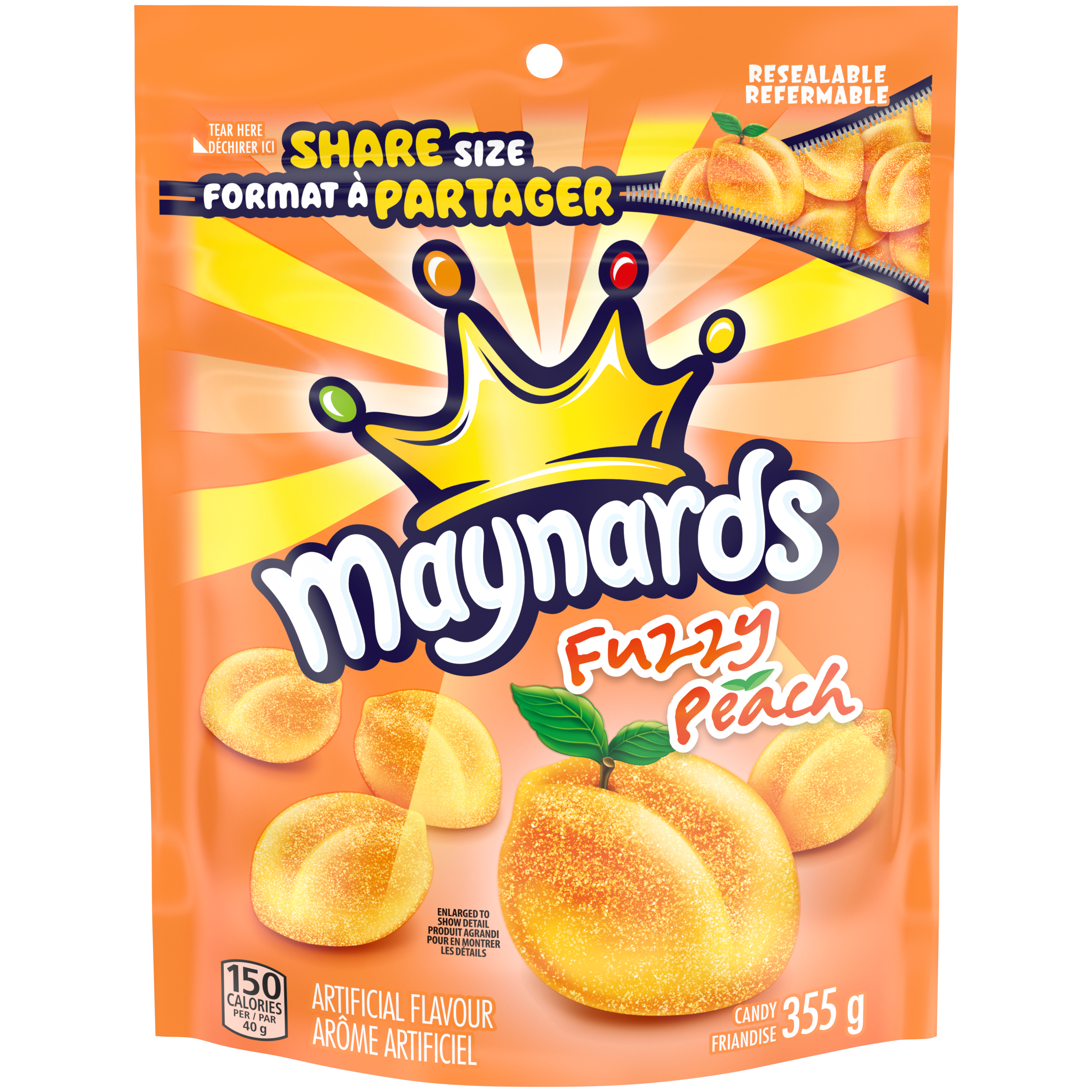 MAYNARDS FUZZY PEACH 355G Bag
An All-Time Favourite It's nearly impossible to resist the taste of Maynards Fuzzy Peach. This classic Canadian confection has been beloved for generations, and is coated with a sugary blend of peach flavours. Add this package of Maynards Fuzzy Peach to your cart for plenty of snacks and sweet treats.
---
Ingredients:
SUGAR, GLUCOSE SYRUP, MODIFIED CORN STARCH, CITRIC ACID, TARTARIC ACID, NATURAL AND ARTIFICIAL FLAVOUR, COLOUR (WITH TARTRAZINE).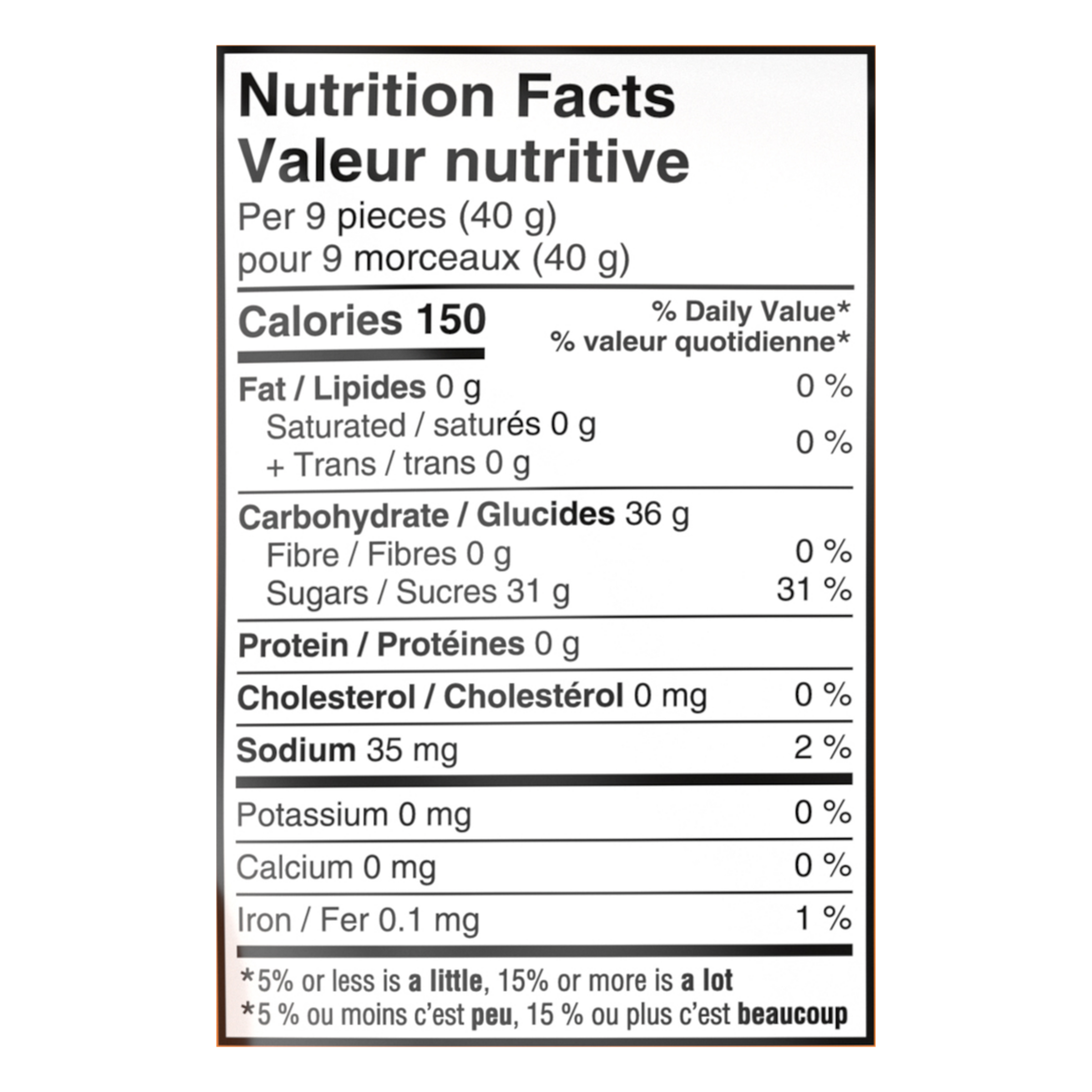 ---