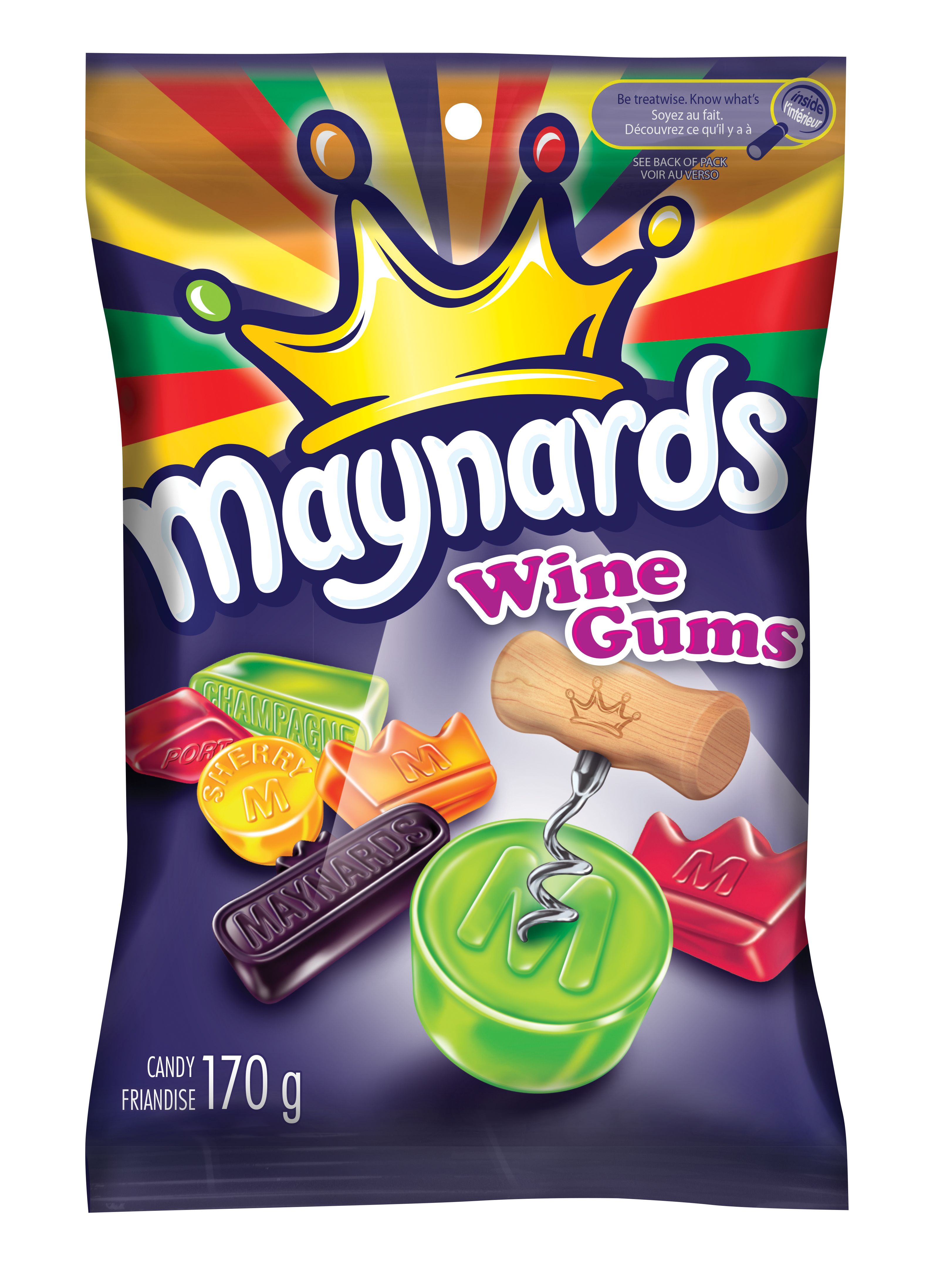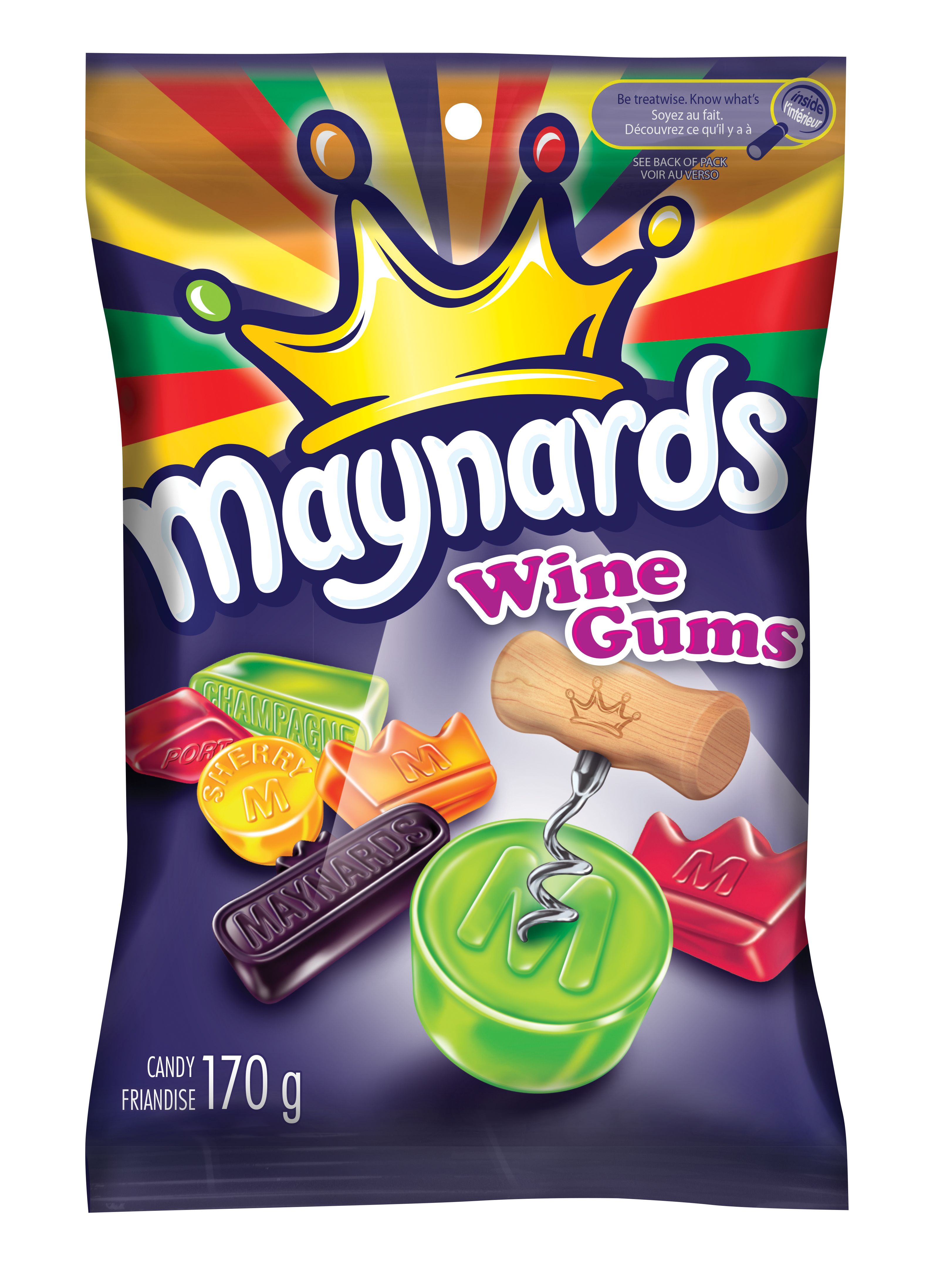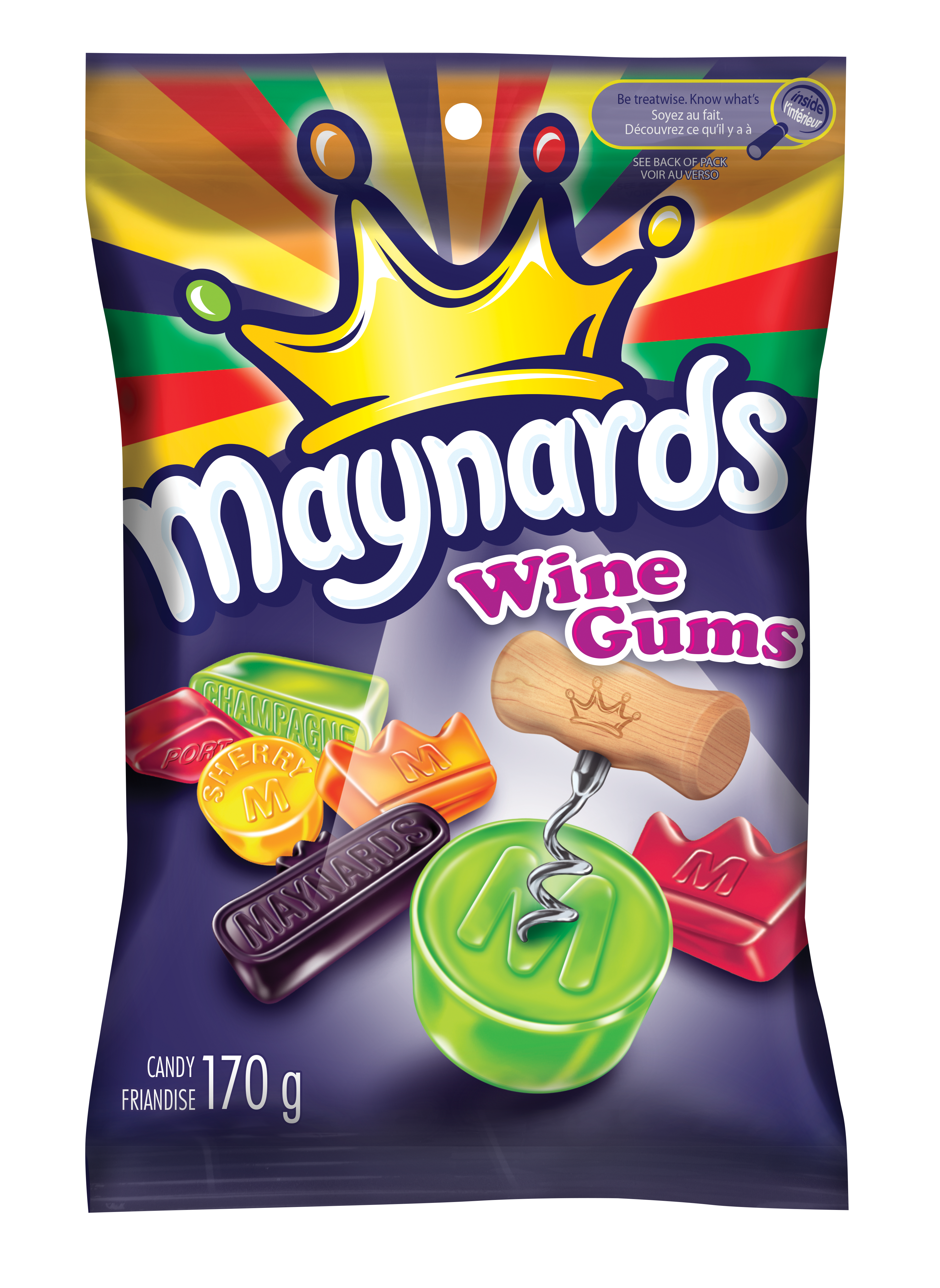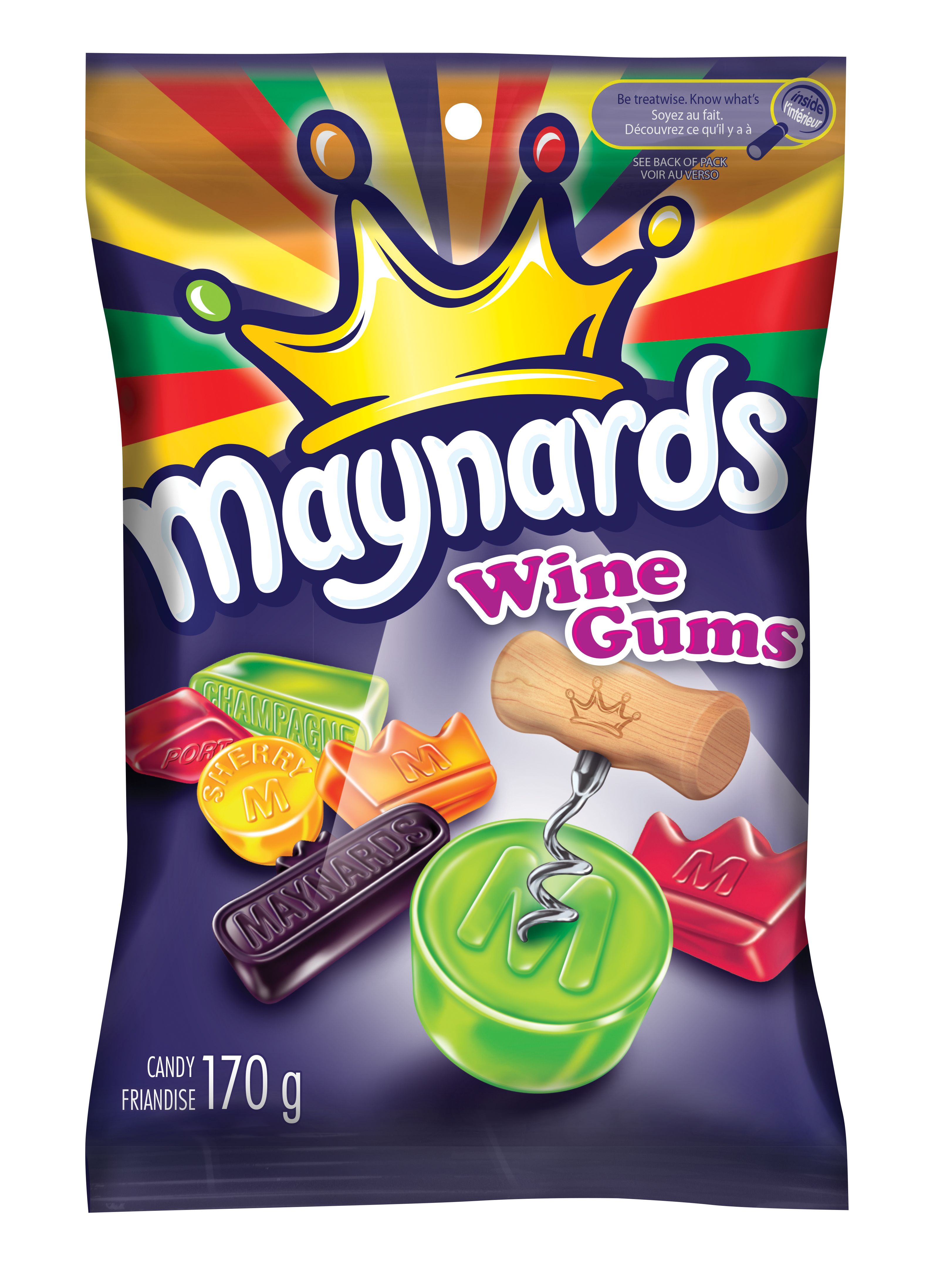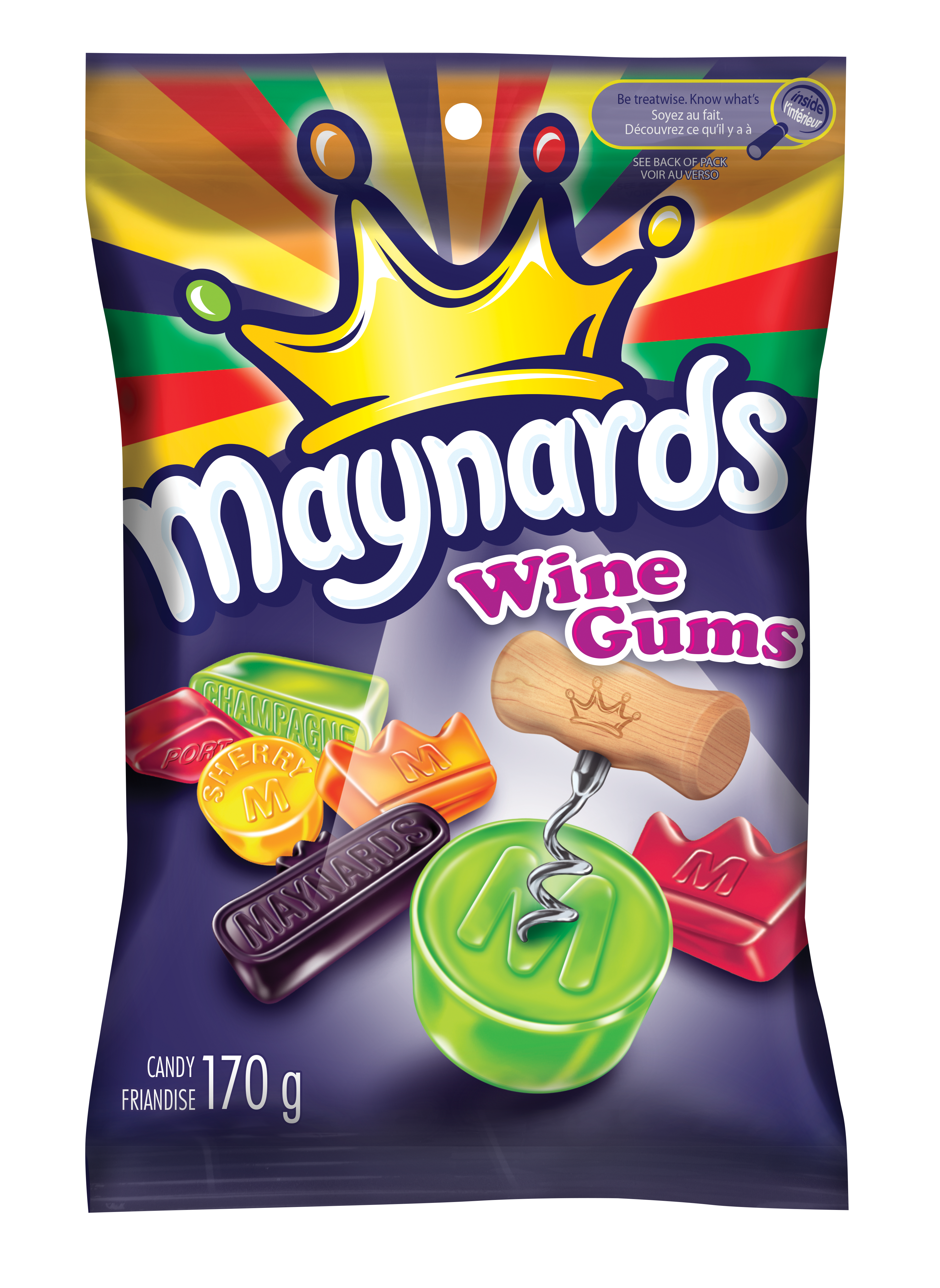 Maynards Wine Gums Candy, 170g
More Fine Than Wine. It's nearly impossible to resist the taste of Maynards Wine Gums. These classic confections are labeled with names like "port," "sherry," and "Champagne," but they actually come in flavours like blackcurrant, orange, and lime. And they aren't even made with wine! Rumour has it that they were first created as an alternative to consuming alcohol. But some wine gum enthusiasts insist the name comes from savouring the pastilles like a fine wine. Bite-Sized BlissThese candies have an extra-chewy texture and come in a myriad of shapes and flavours.
---
GLUCOSE
SYRUP, SUGAR, MODIFIED CORN STARCH, GELATIN, ACETIC ACID, CARNAUBA WAX, MINERAL OIL, NATURAL AND ARTIFICIAL FLAVOURS, COLOUR (WITH TARTRAZINE). CONTAINS NO WINE.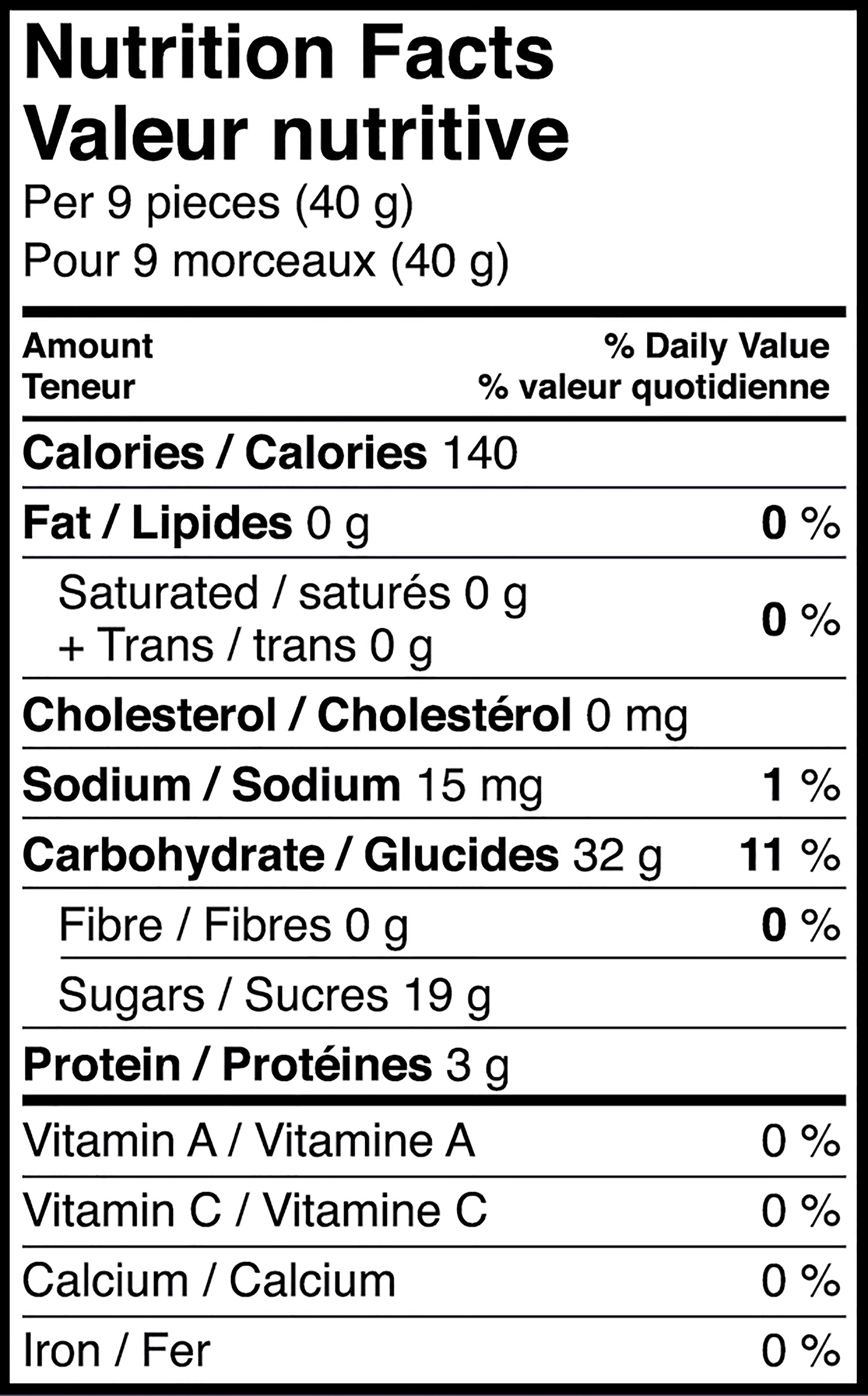 ---