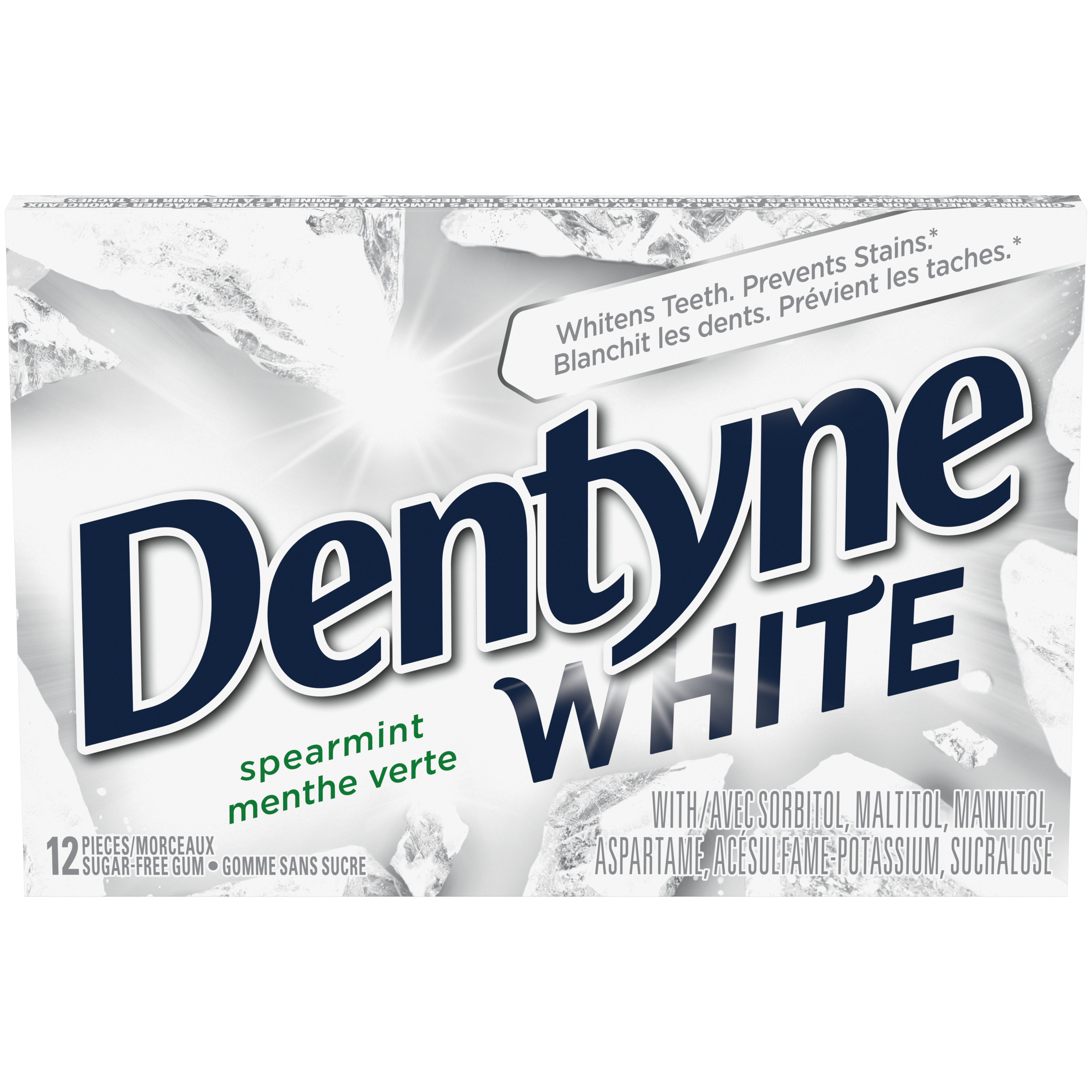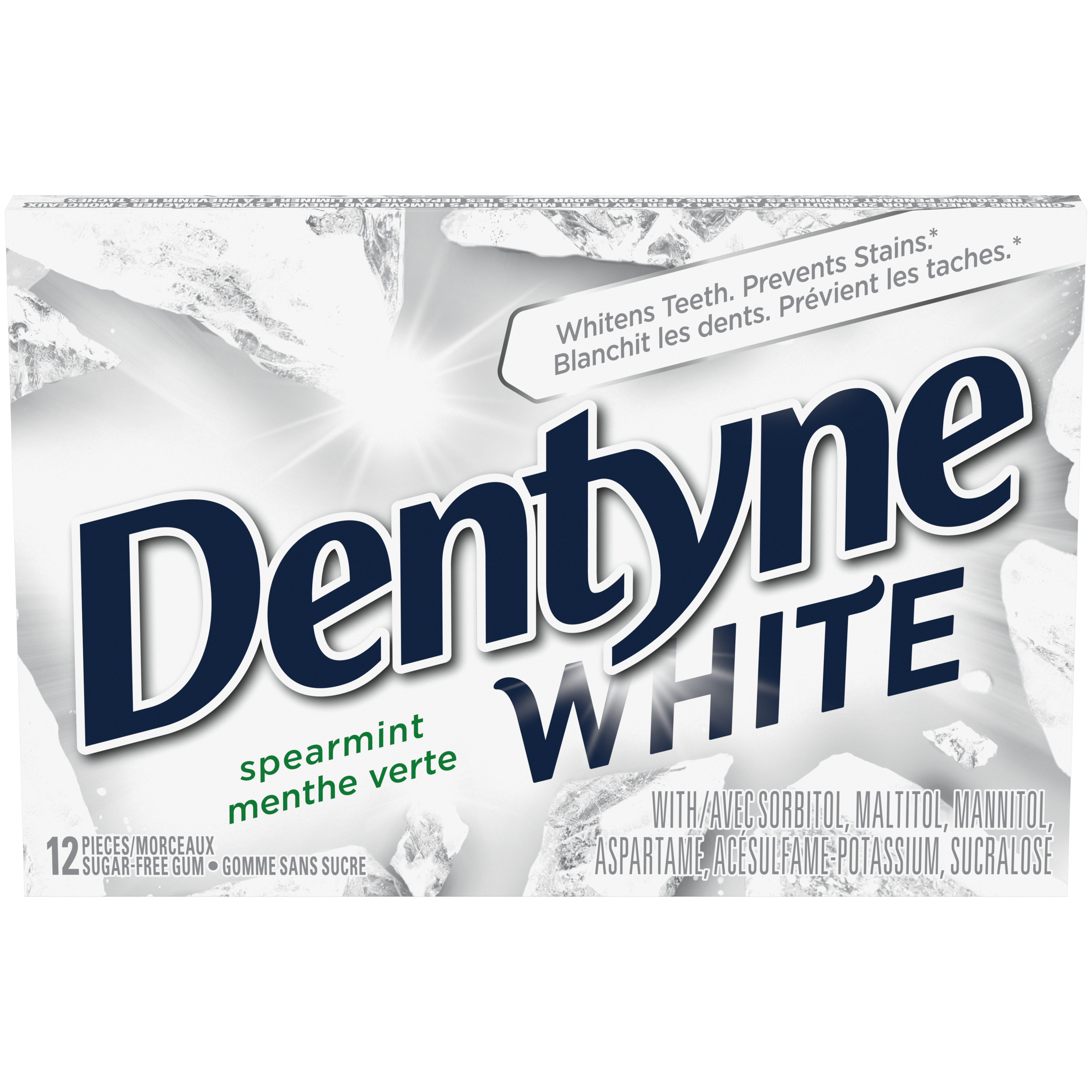 DENTYNE WHITE SPEARMINT 12 PCS
Dentyne White Spearmint sugar-free gum whitens teeth and prevents stains with 20 minutes of chewing 2 pieces, at least four times per day after meals. Enjoy Dentyne White whether you're at home, in the car, or on the go.
---
INGREDIENTS:
Sorbitol, Gum base, Maltitol, Calcium carbonate, Mannitol, Gum arabic, Glycerin, Aspartame, Sodium Stearate, Acesulfame-potassium, Sucralose, Candelilla wax, Natural and artificial flavour, Titanium dioxide. Aspartame contains phenylalanine. 22.0 mg Aspartame, 2.3 mg Acesulfame-potassium, 1.0 mg Sucralose per 2 pieces.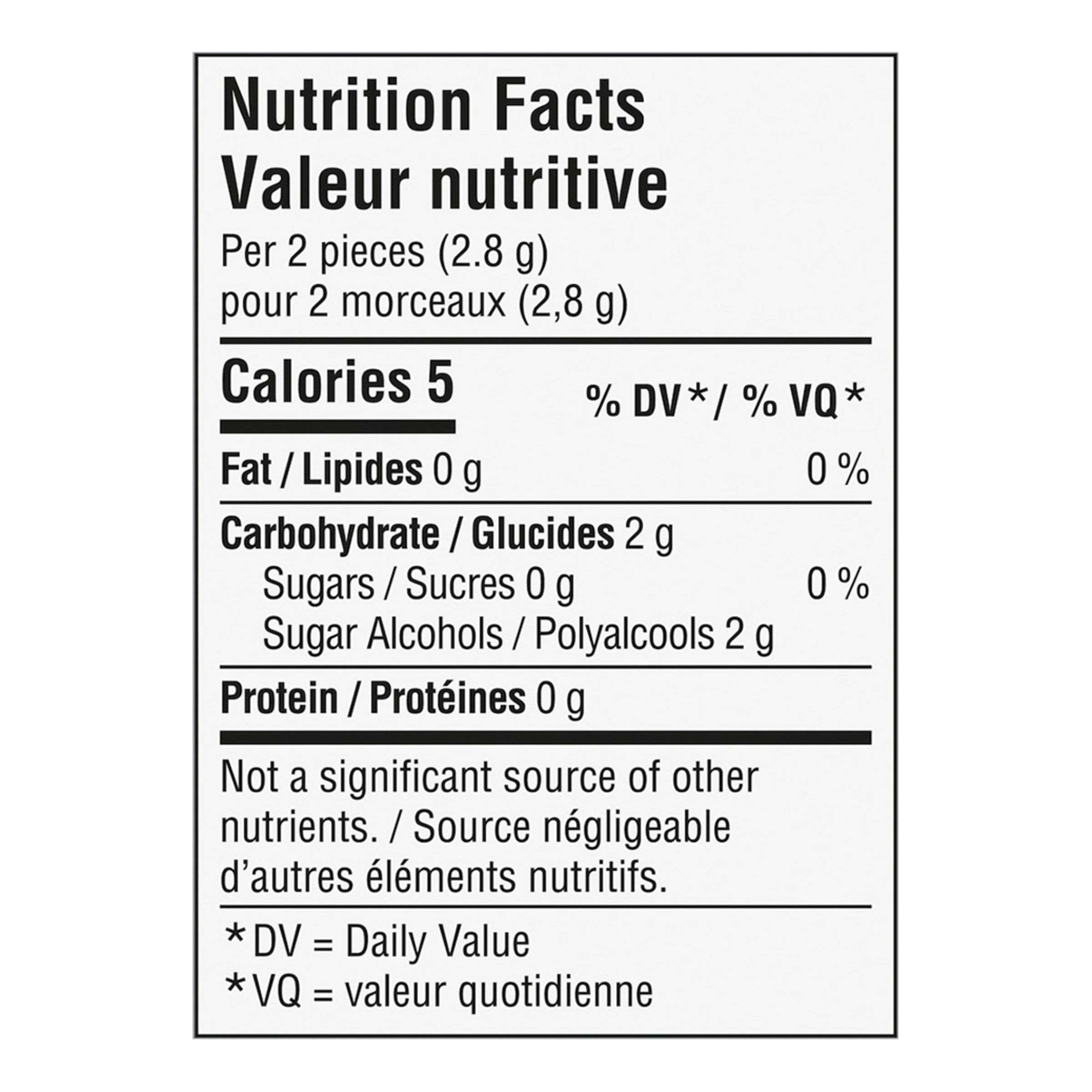 ---