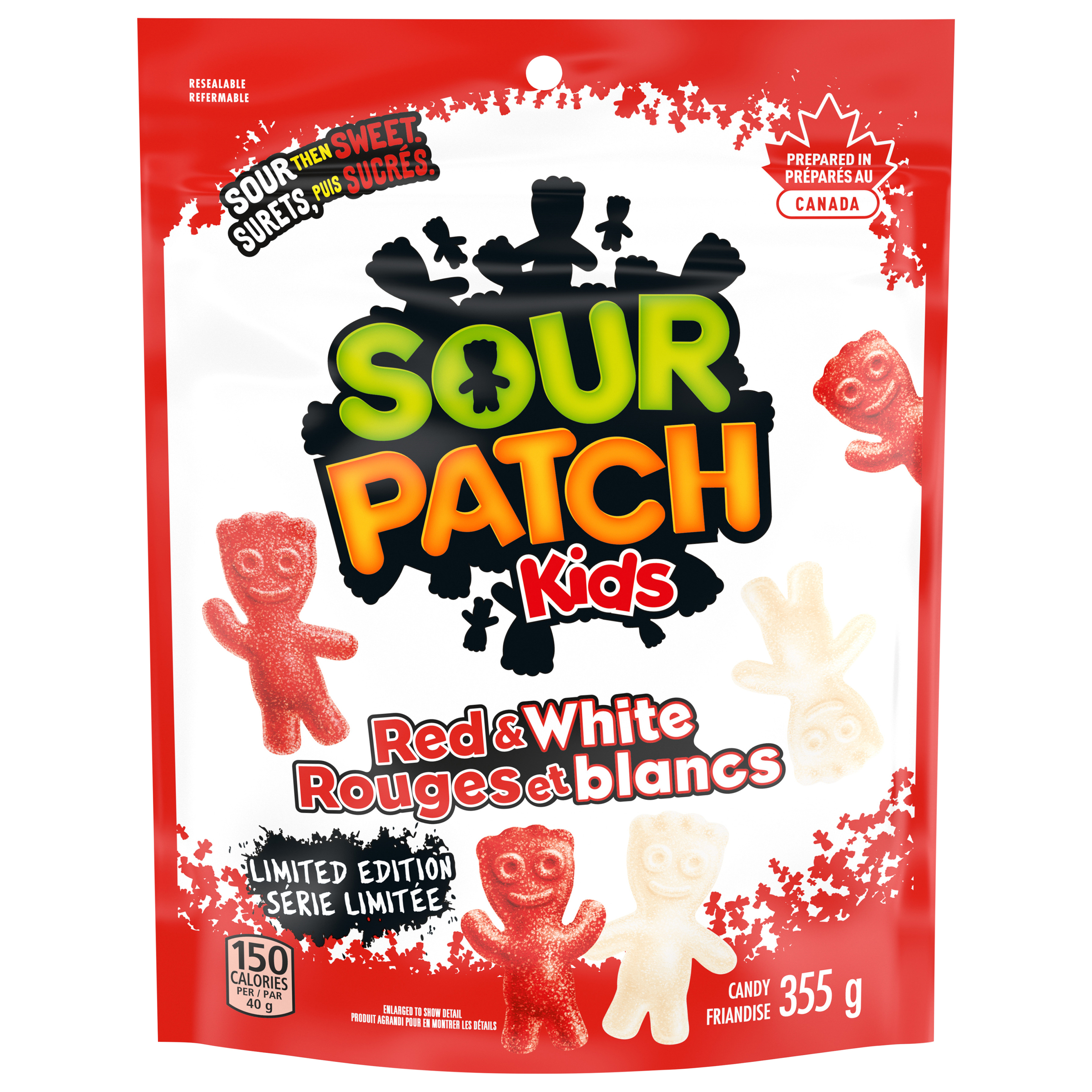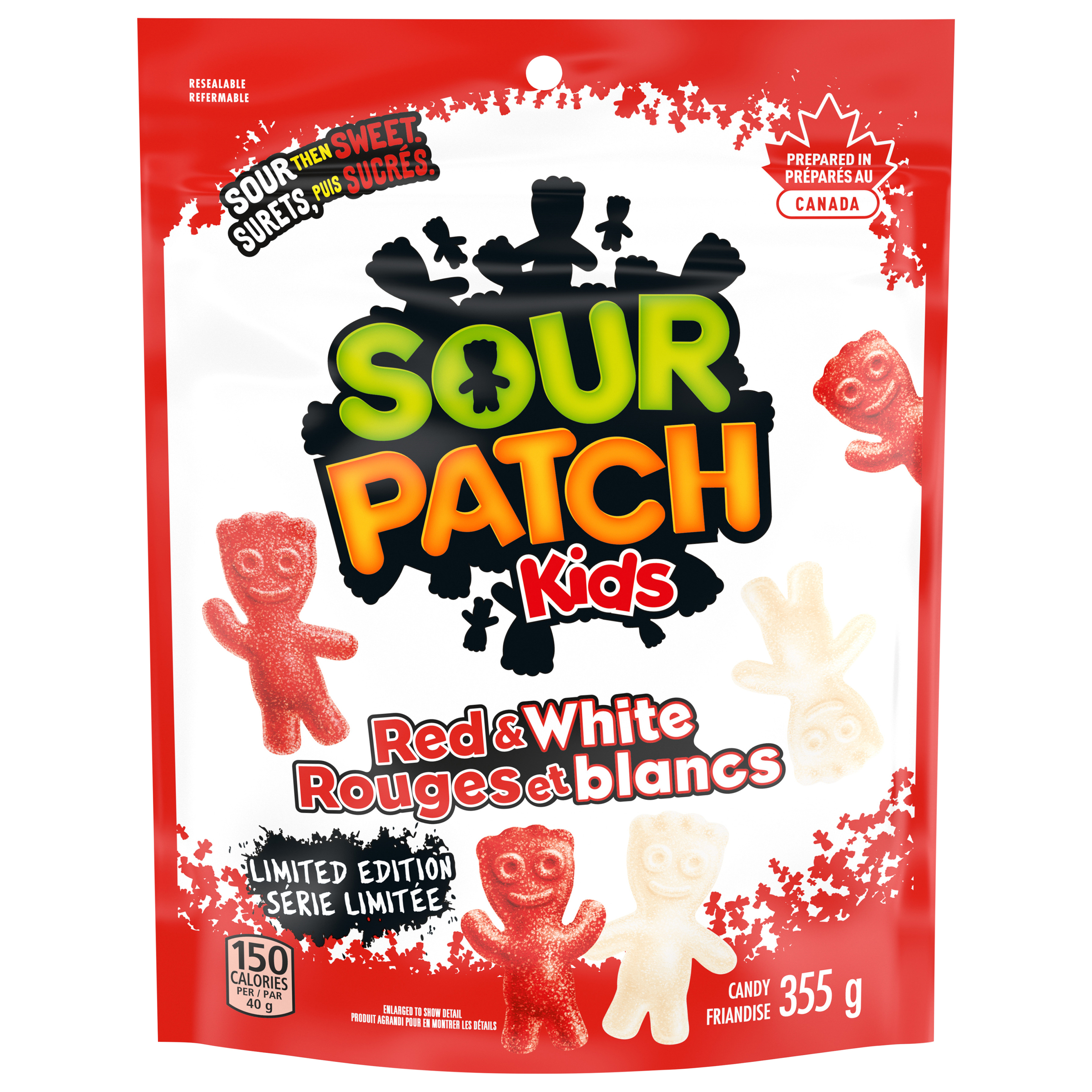 LIMITED EDITION SOUR PATCH KIDS RED & WHITE CANDY 355 GR
First they're sour, then they're sweet! Soft, chewy, and oh so fun Sour Patch Kids Limited Edition Red & White is here to add to your celebrations! Prepared in Canada these fun and tasty confections come in a convenient resealable pack. With Redberry and Lemon flavour SOUR PATCH KIDS Red & White are just what you need for a play-filled break!
---
INGREDIENTS:
Sugars (sugar, glucose syrup), Modified corn starch, Tartaric acid, Citric acid, Artificial flavour, Allura red.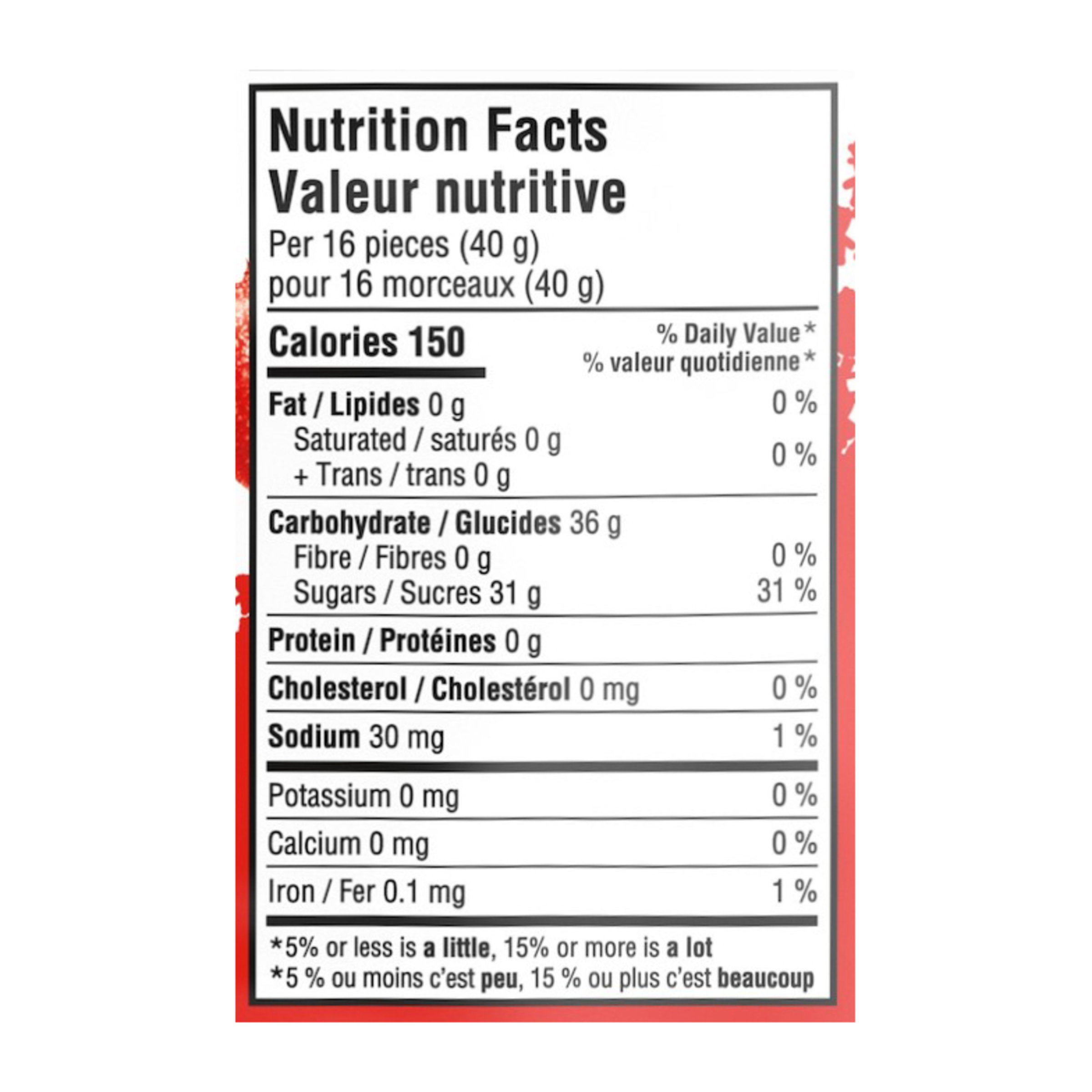 ---