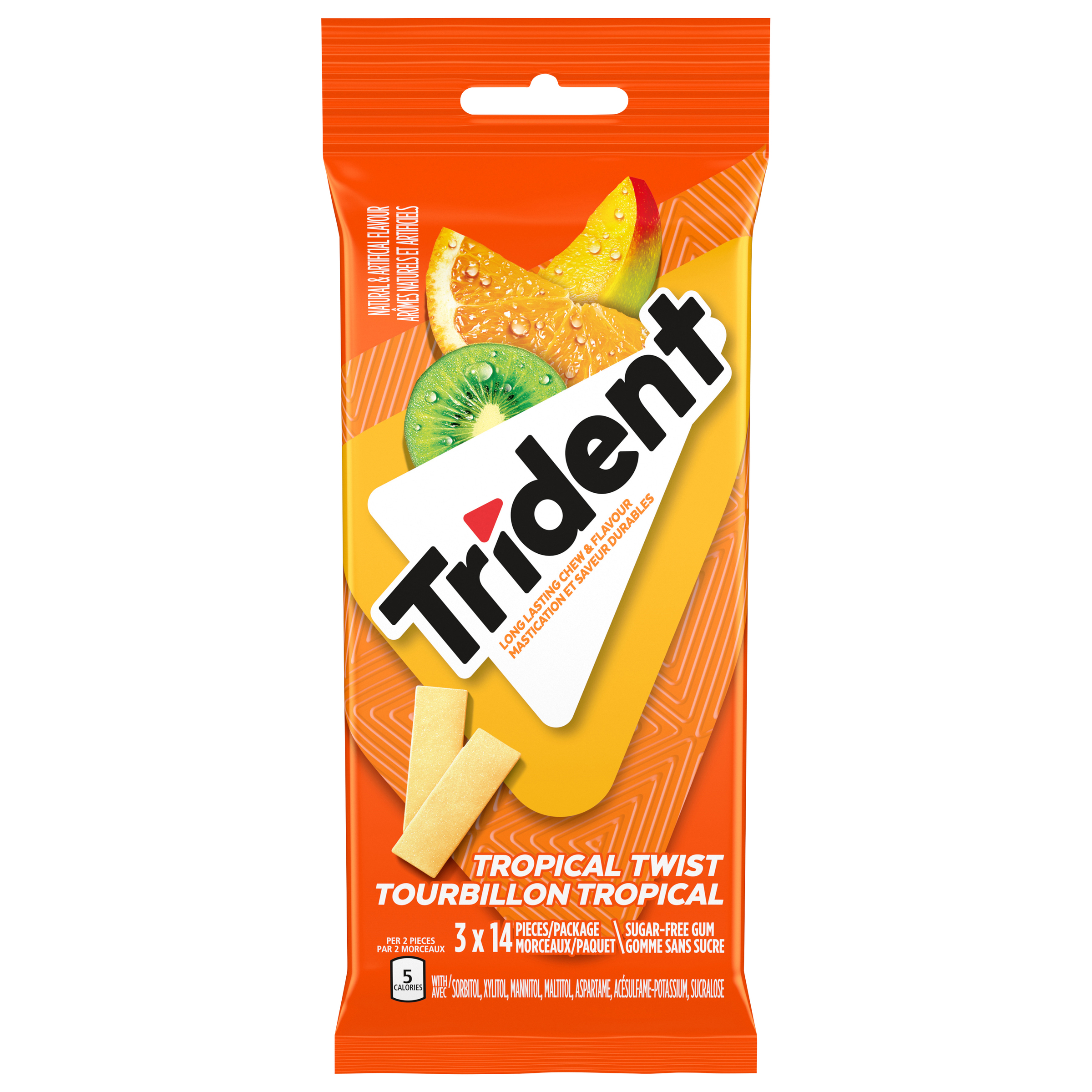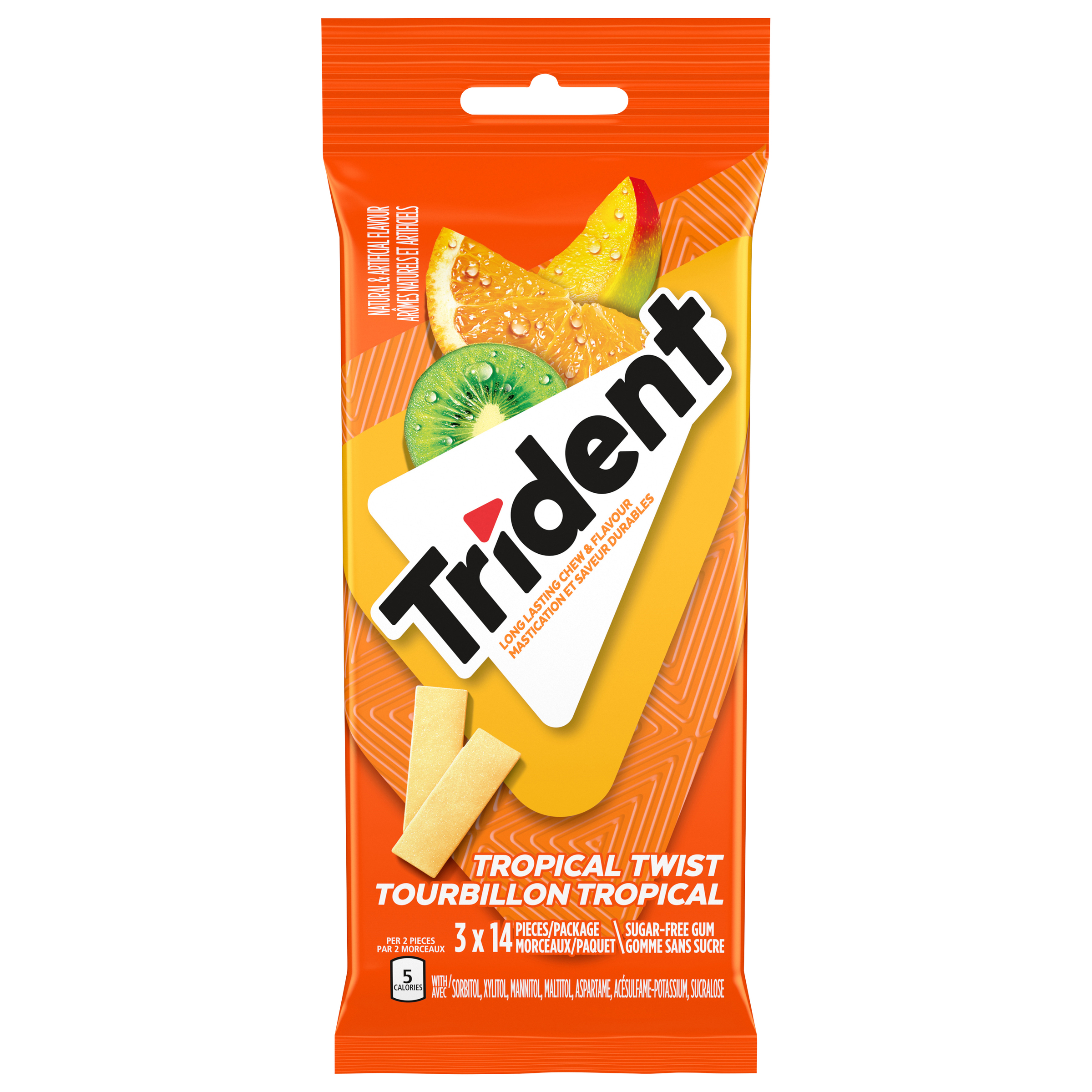 Trident Tropical Twist Sugar Free Gum, 3 Packs Of 14 Pieces (42 Total Pieces)
Trident Tropical Twist flavour keeps you in the rhythm, provides long lasting flavor, fights plaque, and restores pH balance to maintain healthy smiles. It is an easy way to flavour up your breath with a sweet, citrusy Tropical Twist flavor!
---
Sorbitol,
Gum base, Xylitol, Mannitol, Maltitol syrup, Glycerin, Aspartame, Citric acid, Malic acid, Acesulfame-potassium, Soy lecithin, Sucralose, Acetylated monoglycerides, Talc, Natural and artificial flavour, Sunset yellow FCF, Tartrazine. Contains: Soy. Aspartame contains phenylalanine. 37.6 mg Aspartame, 13.3 mg Acesulfame-potassium, 7.6 mg Sucralose per 2 pieces.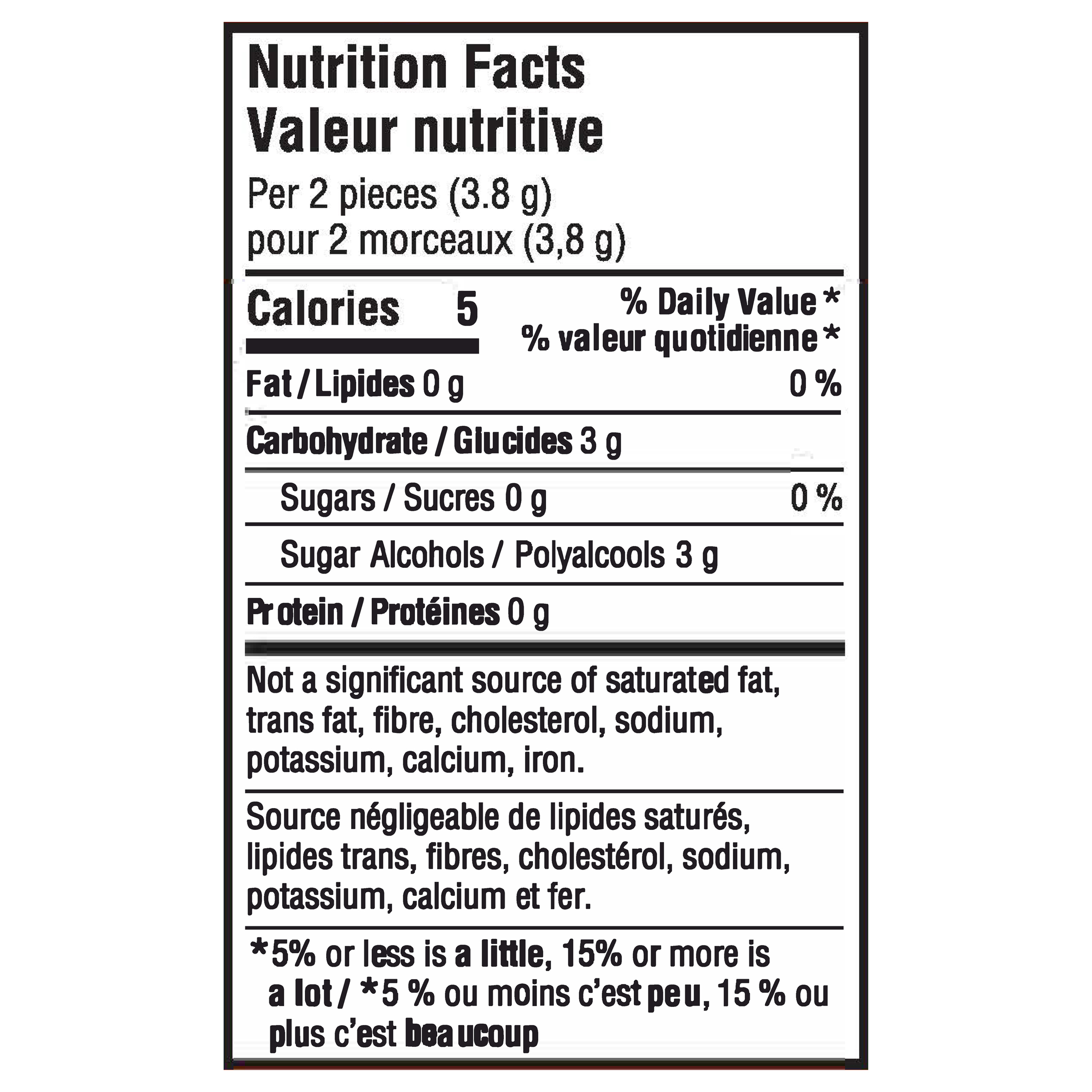 ---