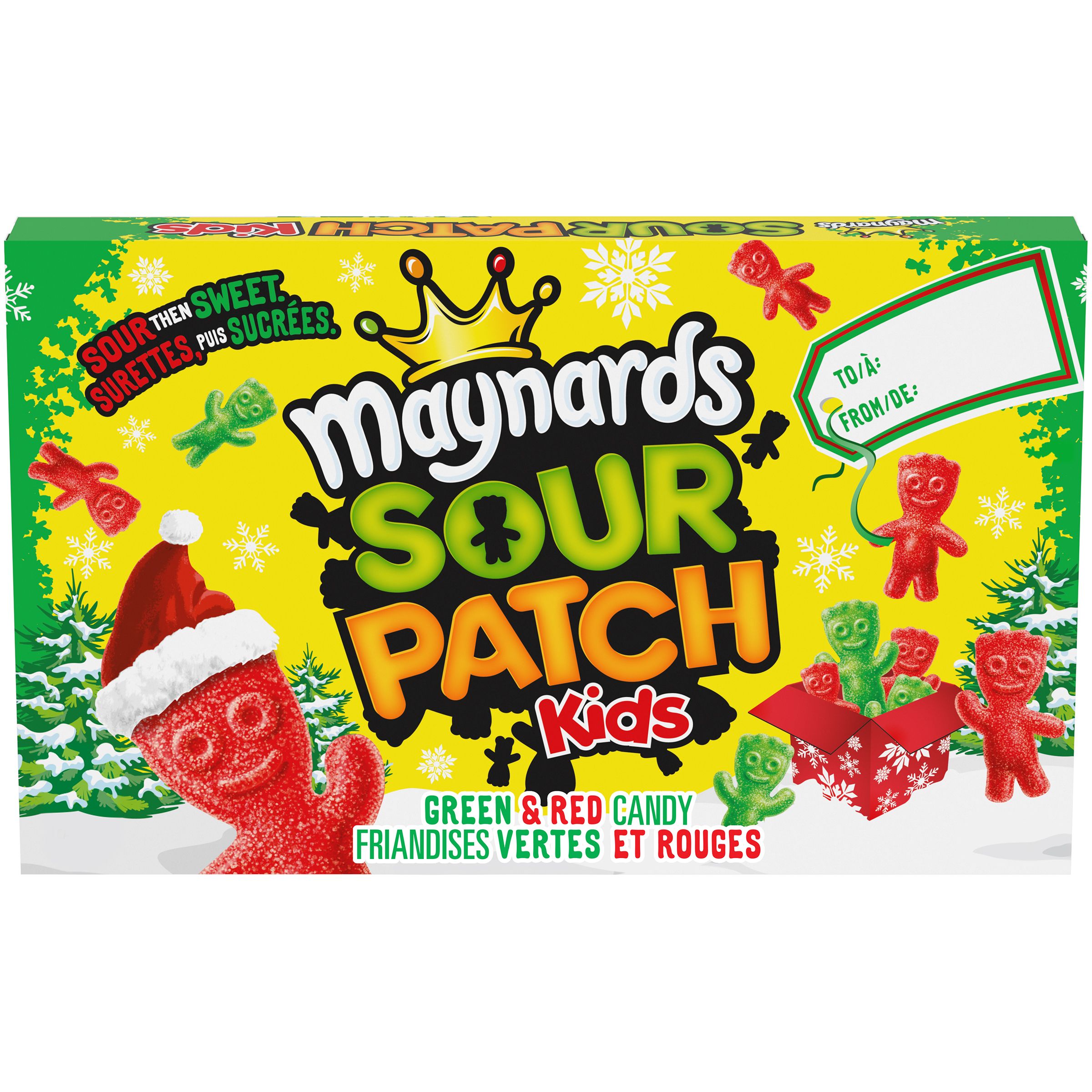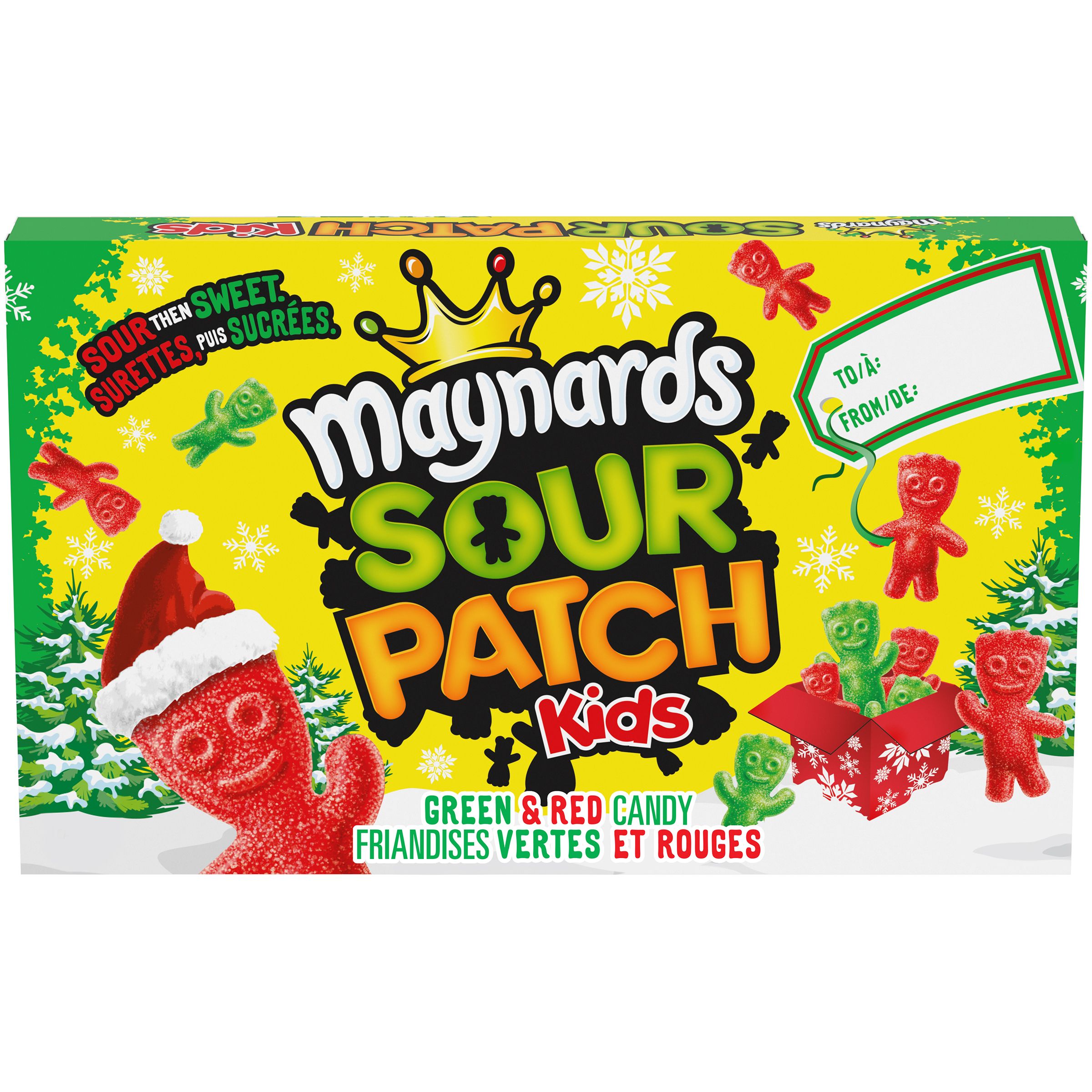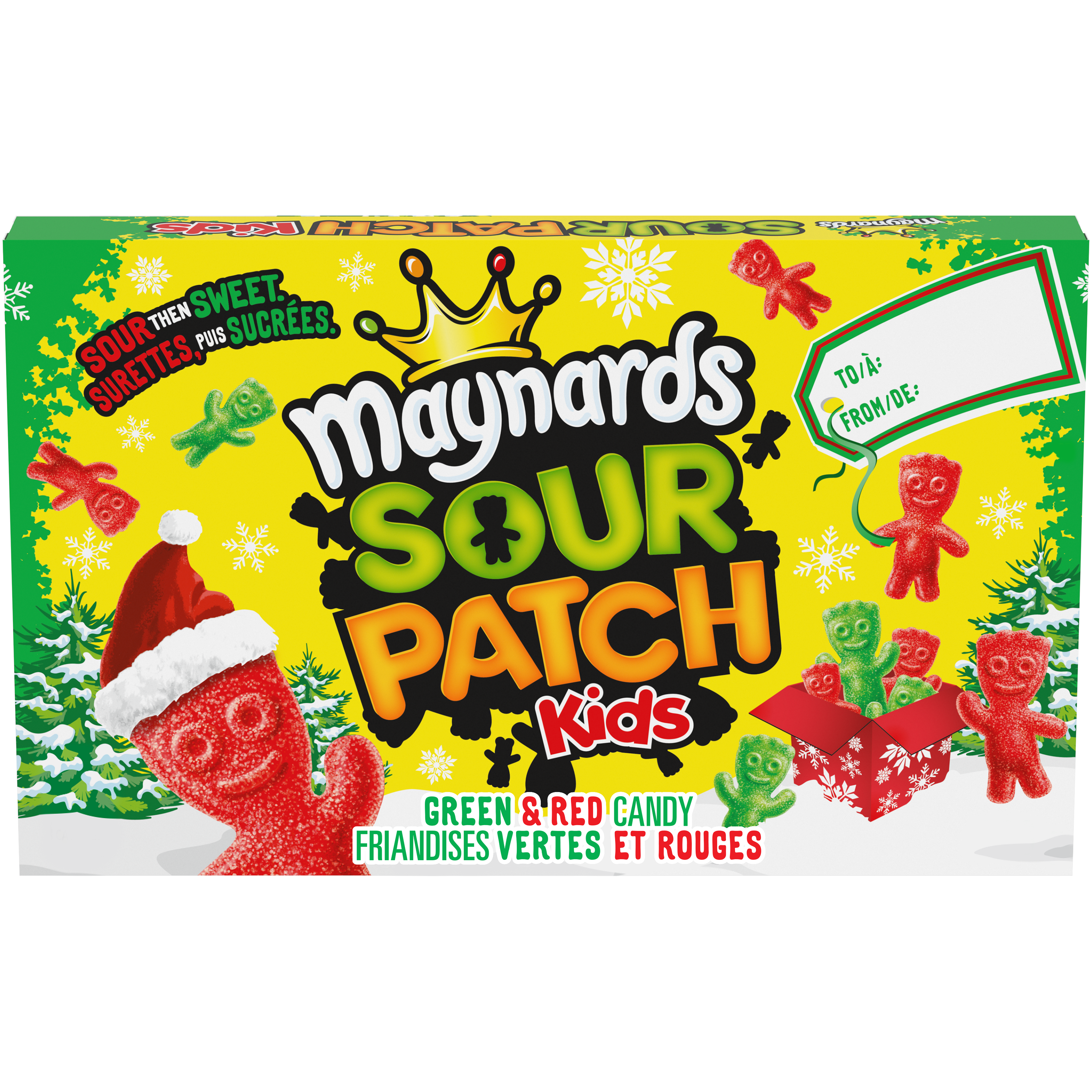 MAYNARDS Sour Patch Kids Red and Green Candy for Christmas (100 g)
Please your taste buds with Sour Patch Kids soft and chewy candy. Available in a variety of sour, then sweet, flavour combinations for everyday snacks and holiday treats, make it a part of sharing with friends, fun snacks at parties and gatherings, and a fun soft & chewy candy treat. This pack contains one 100g box of MAYNARDS Sour Patch Kids Christmas candy. Prepared in Canada.
---
INGREDIENTS:
Sugars (sugar, glucose syrup), Modified corn starch, Tartaric acid, Citric acid, Artificial flavour, Allura red, Tartrazine, Brilliant blue FCF.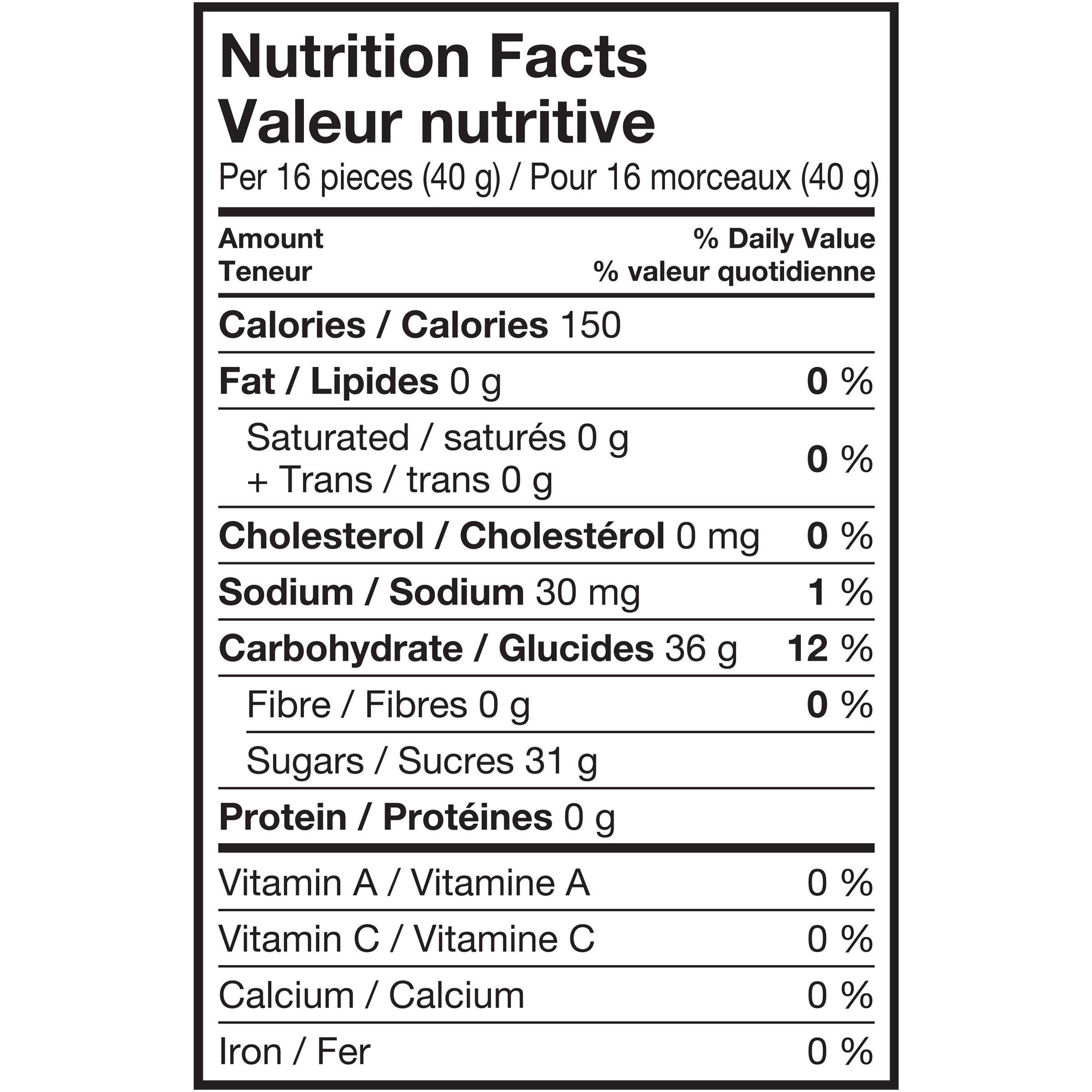 ---