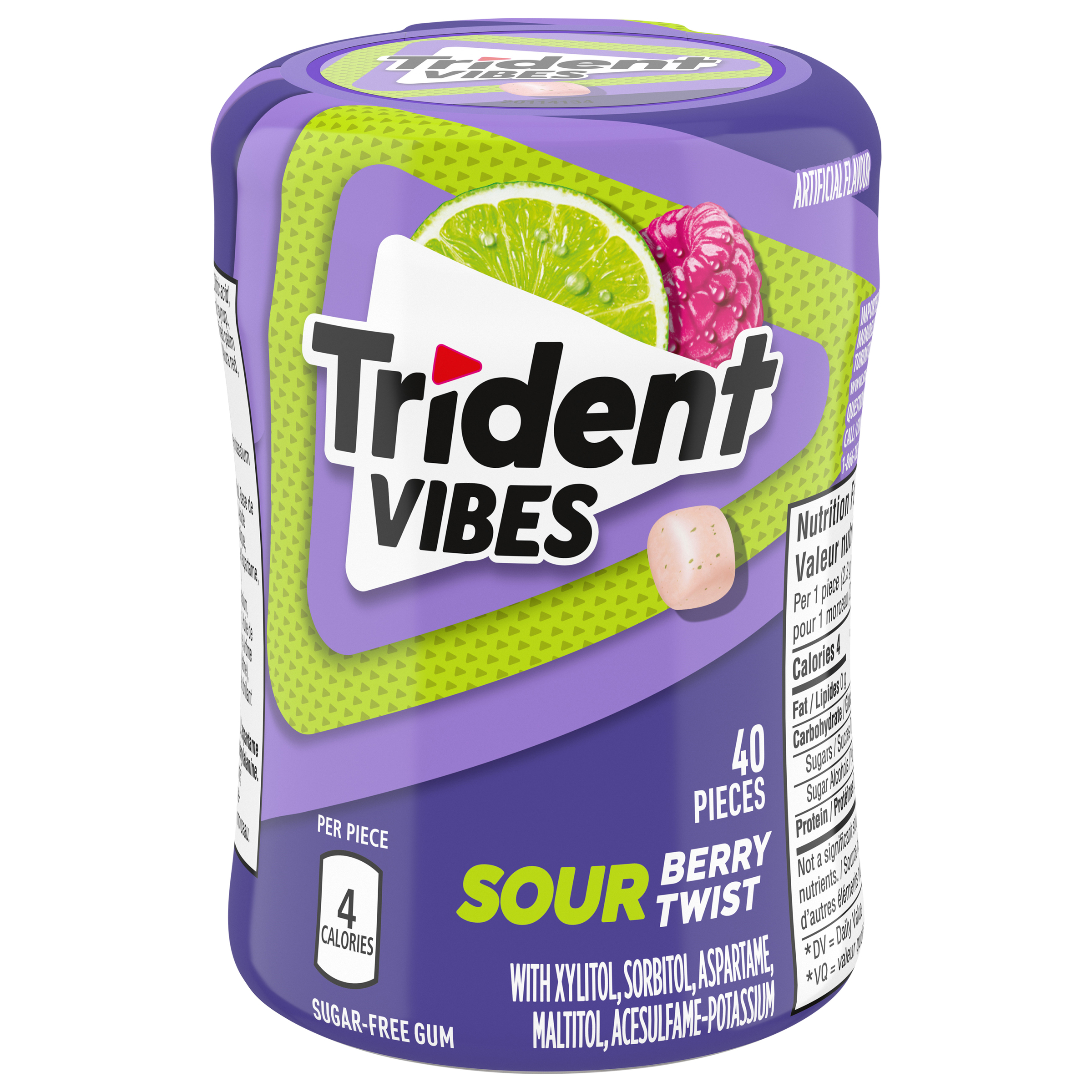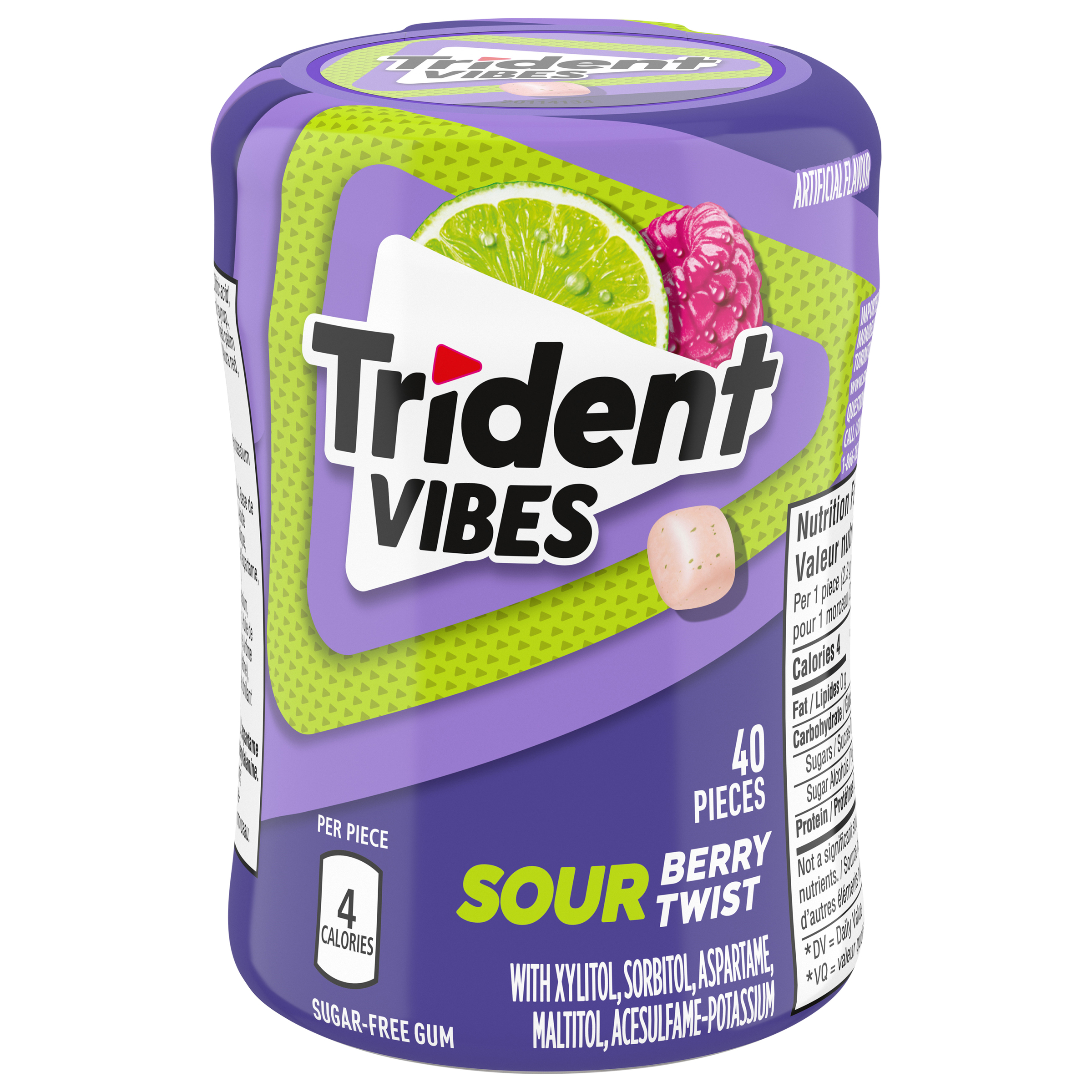 Trident Vibes Sour Sugar Free Gum, Berry Twist Flavour, 1 Go Cup (40 Pieces)
Unapologetically Flavourful - Freshen your breath (and care for your mouth) with Trident Vibes Sour. Add this gum to care packages, gift baskets, goodie bags, and party favours, or keep a pack on-hand for an instant flavour refresh. Add this package of Trident Vibes Sour Berry Twist Flavour Sugar Free Gum to your cart for fresher breath and smiles.
---
XYLITOL,
GUM BASE, SORBITOL, CITRIC ACID, MALIC ACID, GUM ARABIC, ASPARTAME (13.0 mg), MALTITOL SYRUP, ACESULFAME-POTASSIUM (4.5 mg), SOY LECITHIN, MODIFIED PALM KERNEL OIL, ARTIFICIAL FLAVOUR (WITH GELATIN), COLOUR (WITH TARTRAZINE). CONTAINS: SOY. ASPARTAME CONTAINS PHENYLALANINE.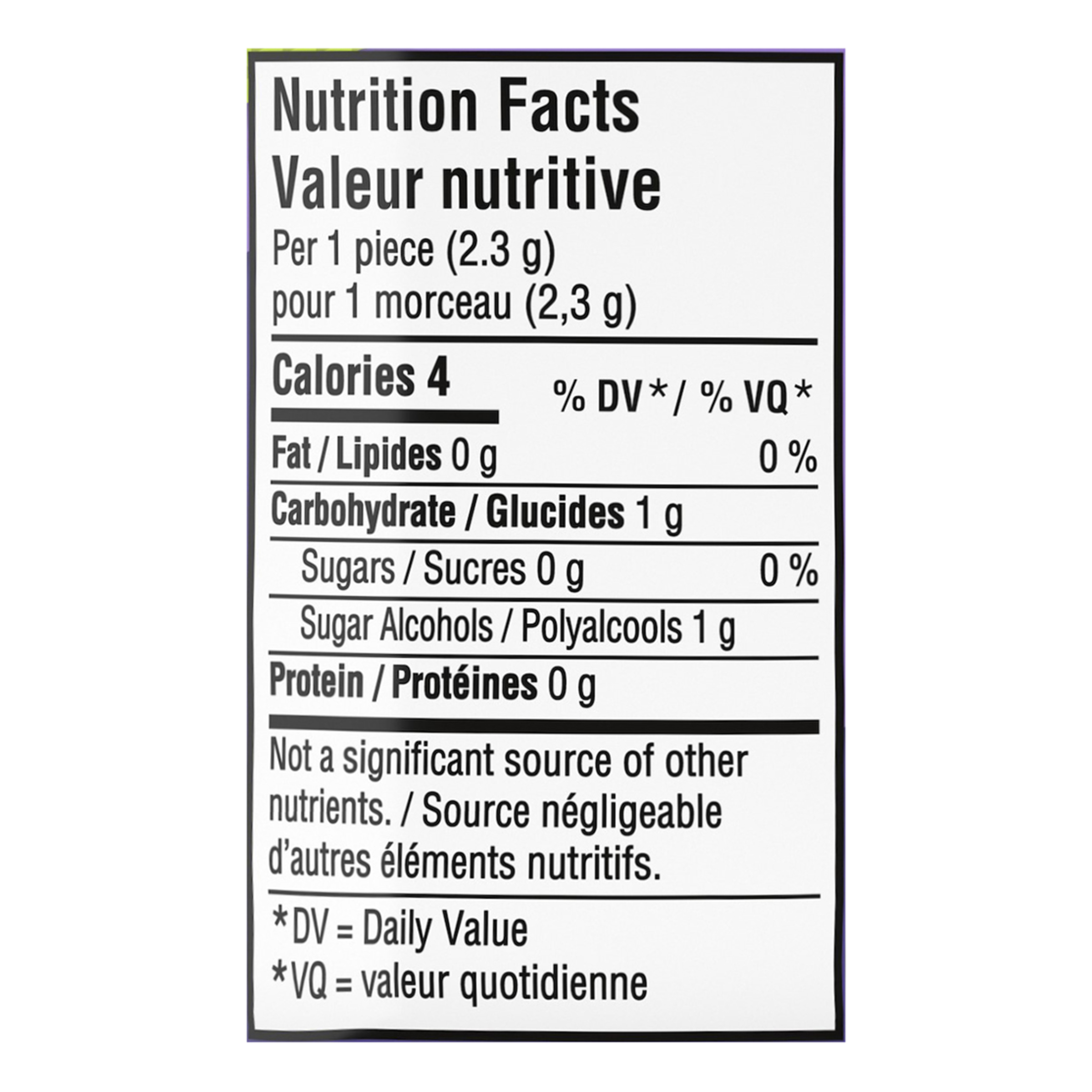 ---