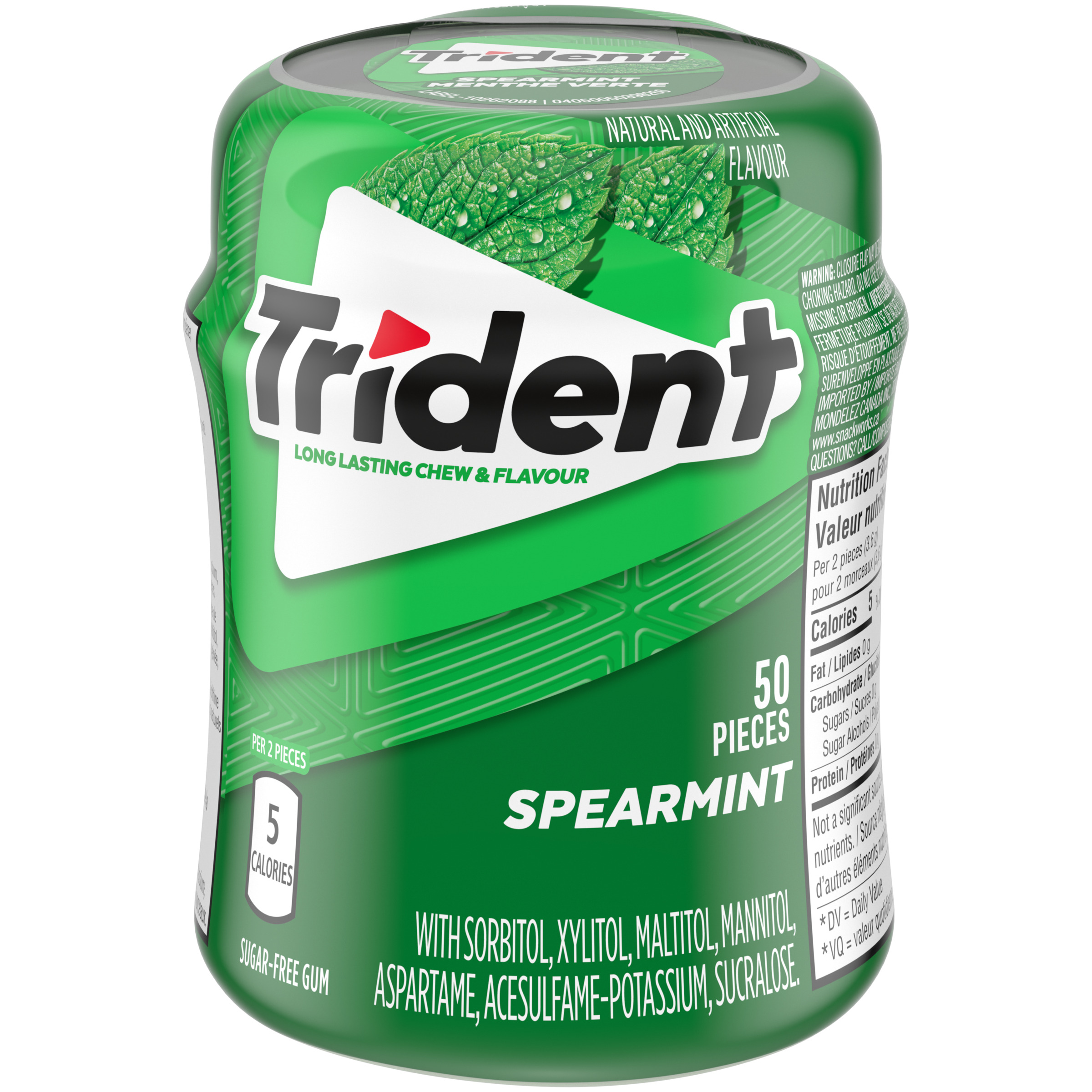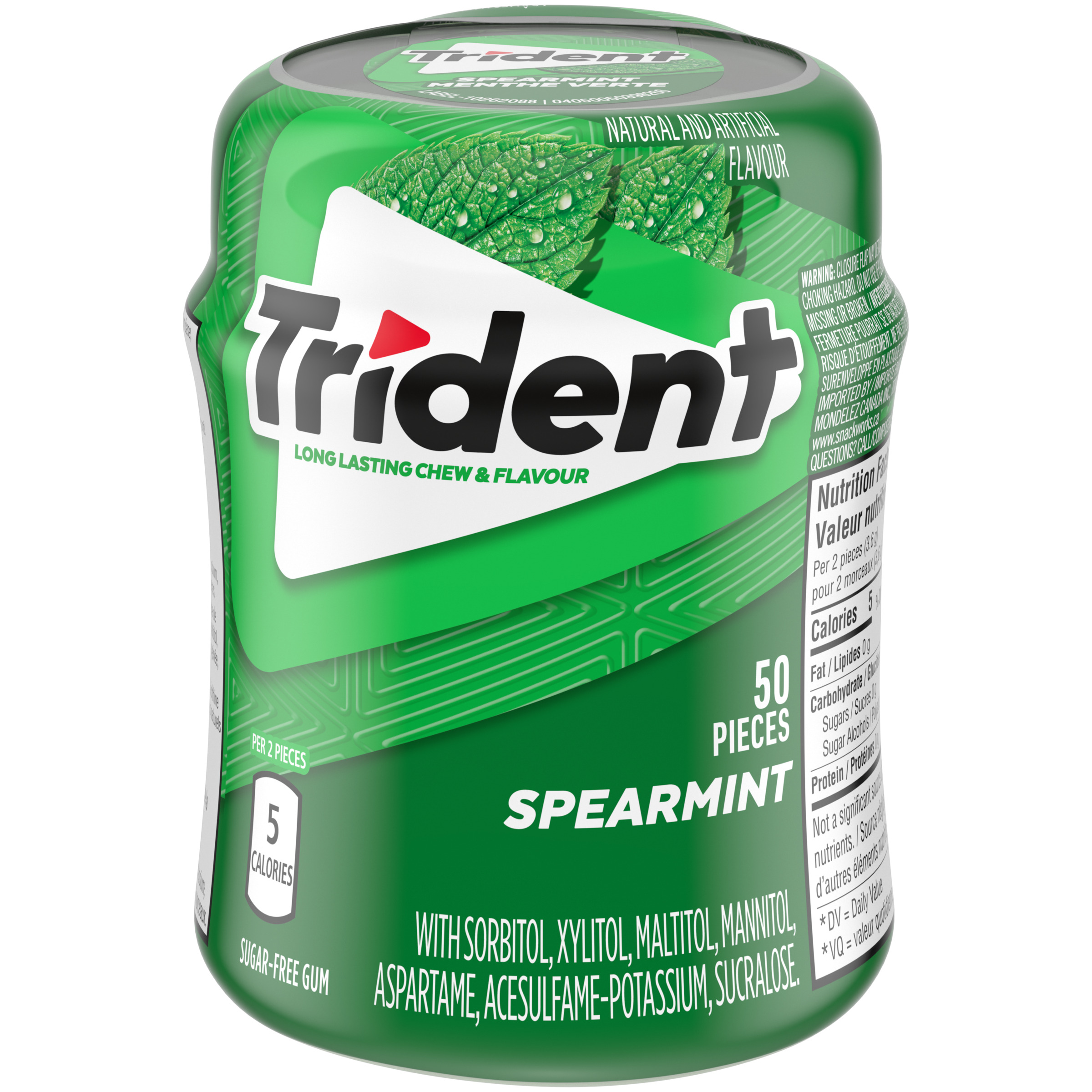 Trident Unwrapped Spearmint Sugar Free Gum, 1 Go-Cup (50 Pieces Total)
Trident Unwrapped Spearmint Sugar Free Gum is a delicious way to freshen breath and protect your teeth. With 30% fewer calories than sugared gum, Trident spearmint chewing gum is sweetened with xylitol. The physical action of chewing Trident sugar free chewing gum after eating helps clean and protect teeth. Unwrapped soft sticks of spearmint gum are easy to pop in your mouth for fresh breath fast.
---
INGREDIENTS:
Sorbitol, Gum base, Xylitol, Maltitol syrup, Hydrogenated coconut oil, Mannitol, Aspartame, Acesulfame-potassium, Soy lecithin, Sucralose, Natural and artificial flavour, Tartrazine, Brilliant blue FCF.Contains: Soy. Aspartame contains phenylalanine. 36.0 mg Aspartame, 12.6 mg Acesulfame-potassium, 4.9 mg Sucralose per 2 pieces.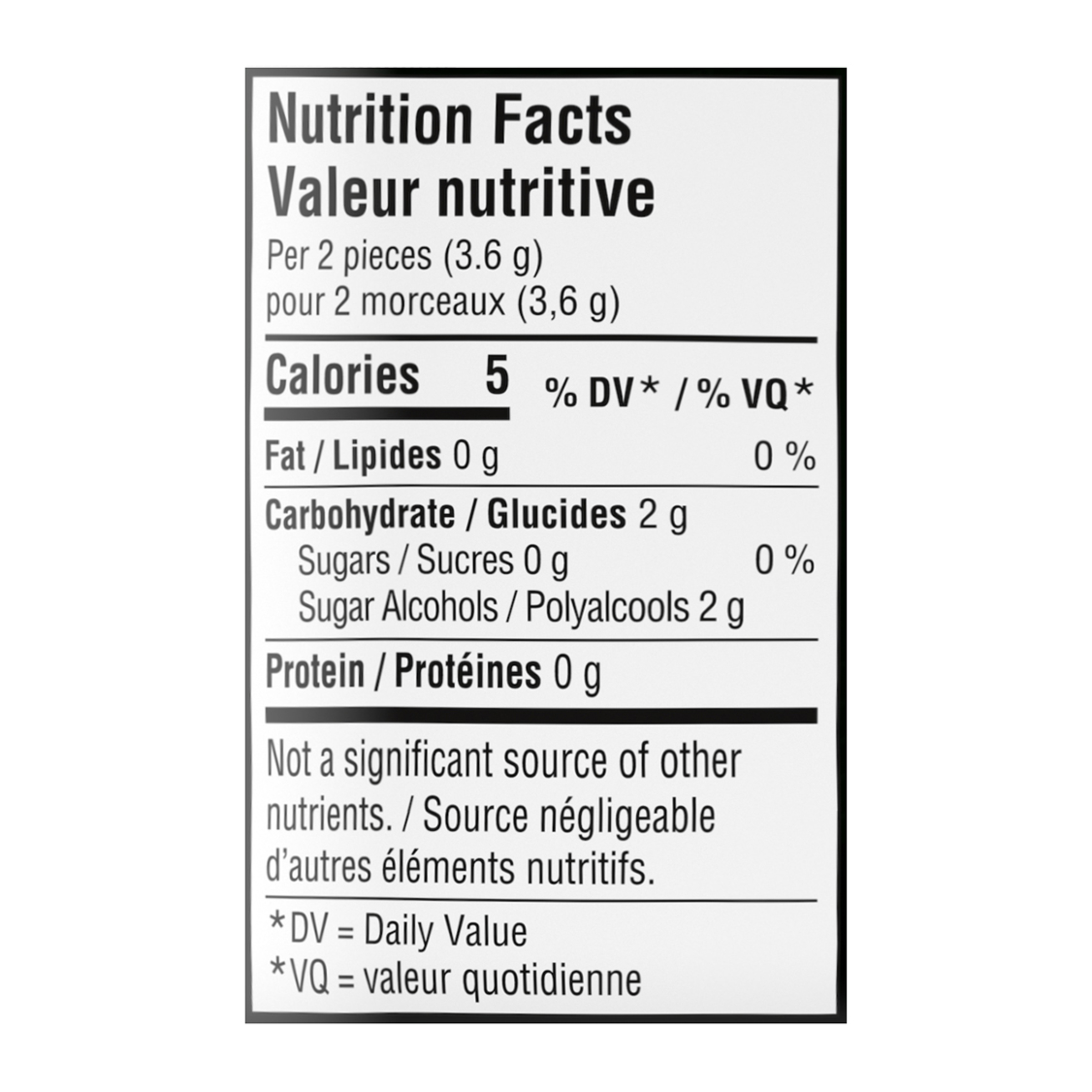 ---