Oreo Snickerdoodle Cinnamon Cookies, 345G
OREO Snickerdoodle has cinnamon flavoured creme with red and green crunchy sugar crystal inclusions. This delicious creme is sandwiched between cinnamon flavoured cookies that also have red and green specks!
---
Ingredients:
Sugars (sugar, glucose-fructose), Wheat flour, Modified palm oil, Vegetable oil, Wheat and/or Corn starch, Spices (with cinnamon), Salt, Baking soda, Soy lecithin, Shellac, Carnauba wax, Natural and artificial flavour, Allura red, Tartrazine, Brilliant blue FCF, Turmeric extract, Titanium dioxide.Contains: Wheat, Soy.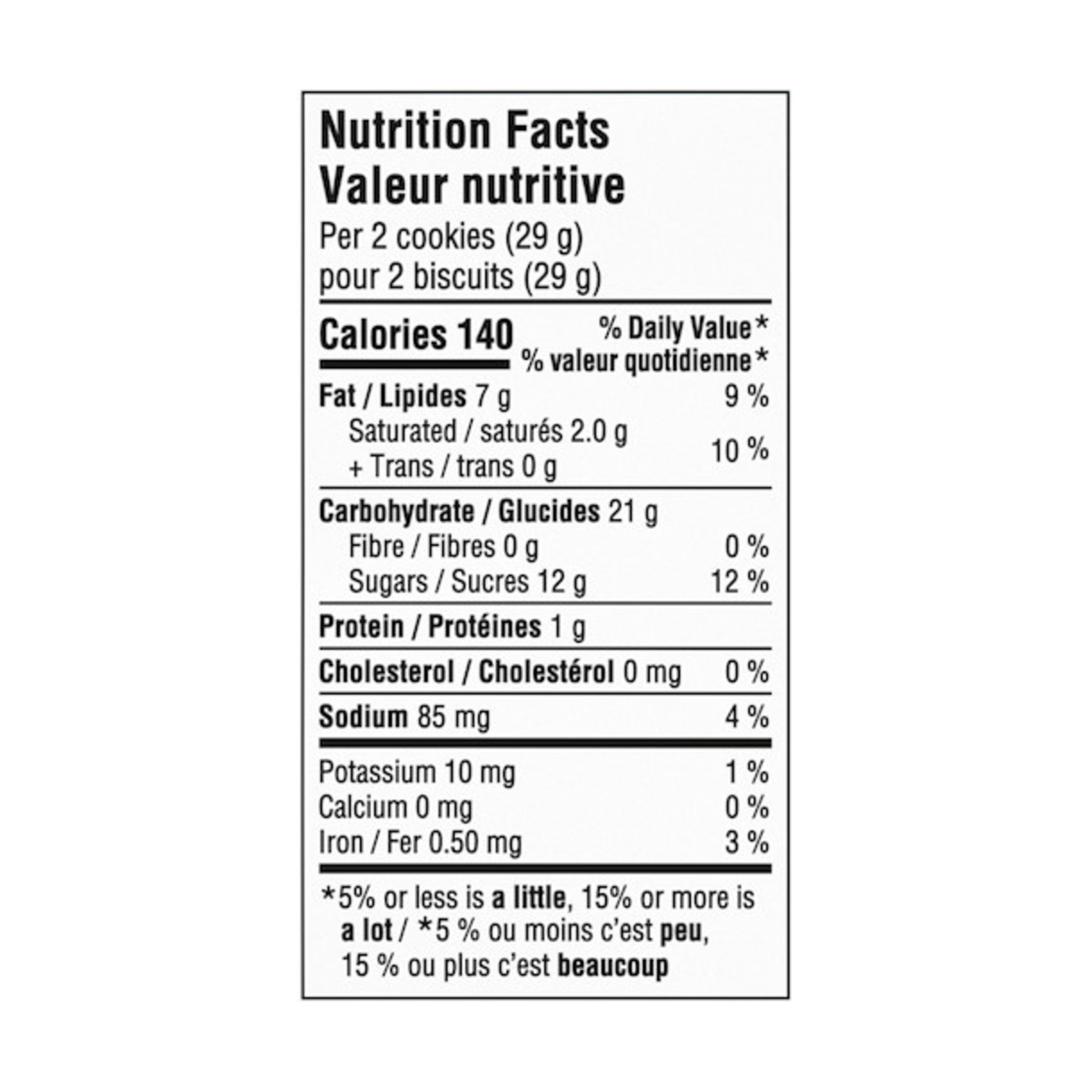 ---