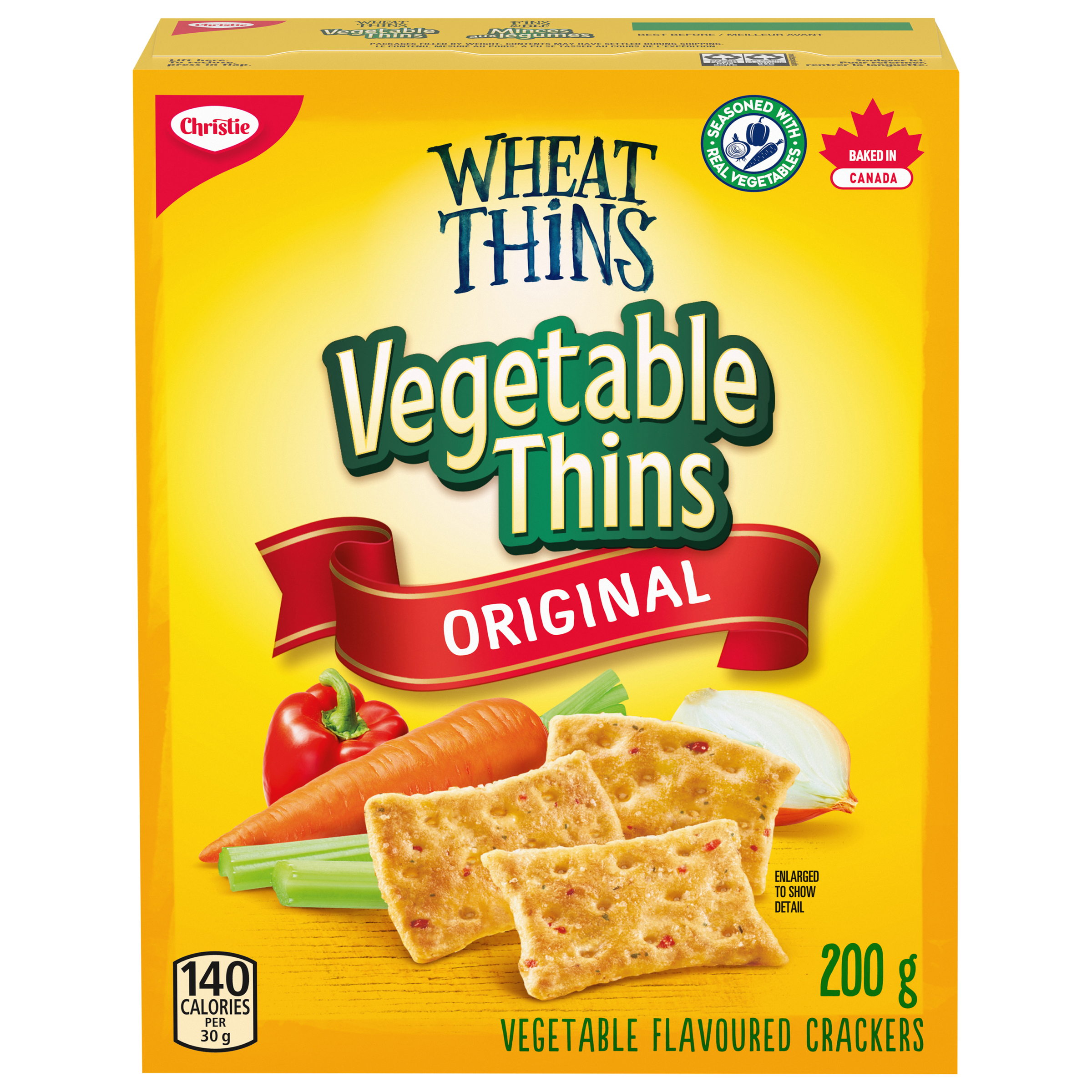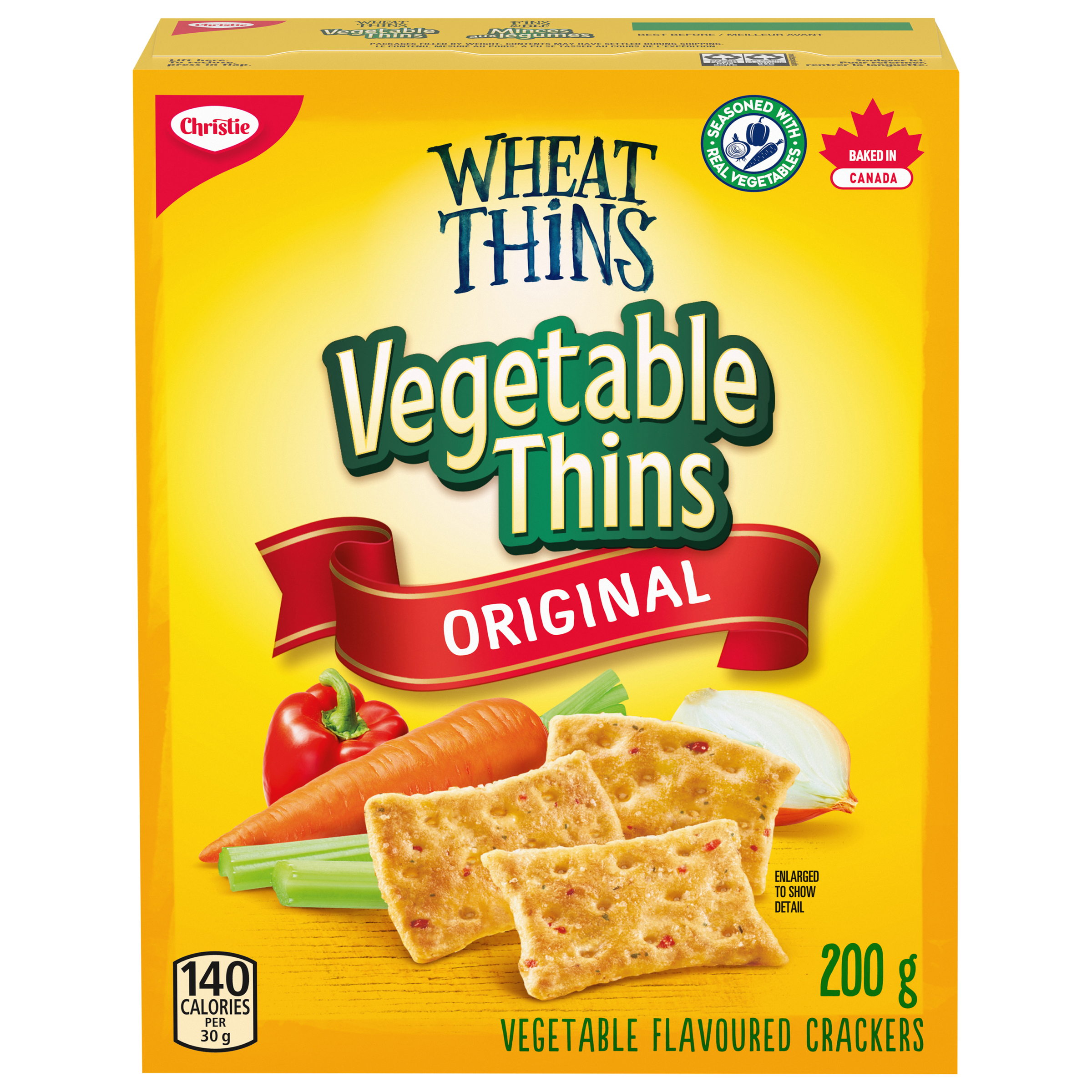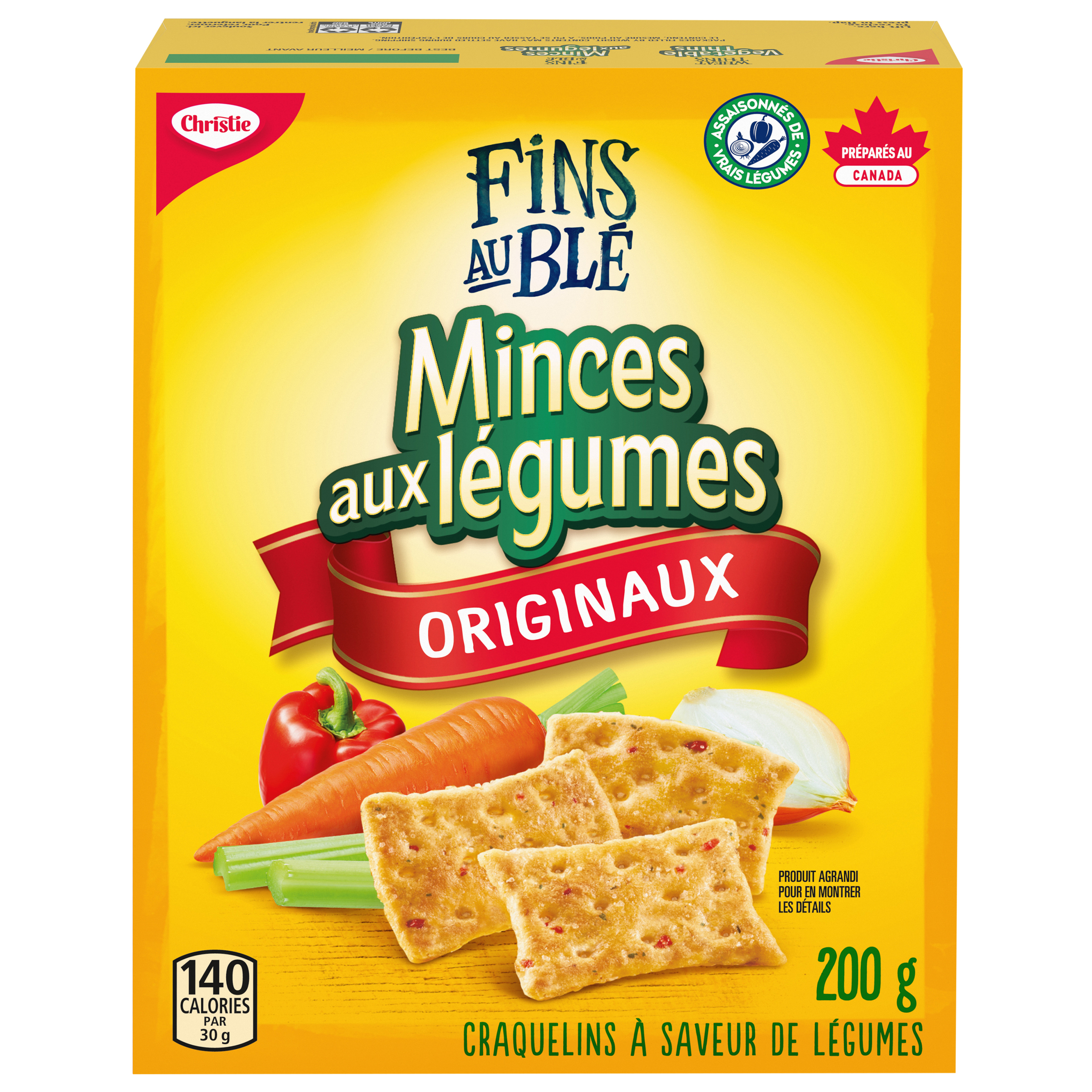 Wheat Thins Vegetable Thins Crackers 200 G
VEGETABLE THINS crackers combine great cracker taste with real vegetables. They are made with real carrots, onions, celery, cabbage and red bell peppers for a delicious vegetable taste.
---
INGREDIENTS:
Wheat flour, Shortening (vegetable oil, modified palm oil), Dried vegetable and seasoning blend (carrots, dextrose, onion, salt, wheat flour, celery, cabbage, red bell peppers, sugar, parsley, natural flavour, monosodium glutamate, hydrolyzed wheat protein, turmeric extract, vegetable oil), Sugars (sugar, glucose-fructose), Ammonium bicarbonate, Salt, Monocalcium phosphate, Baking soda, Hydrolyzed soy protein, Amylase, Protease.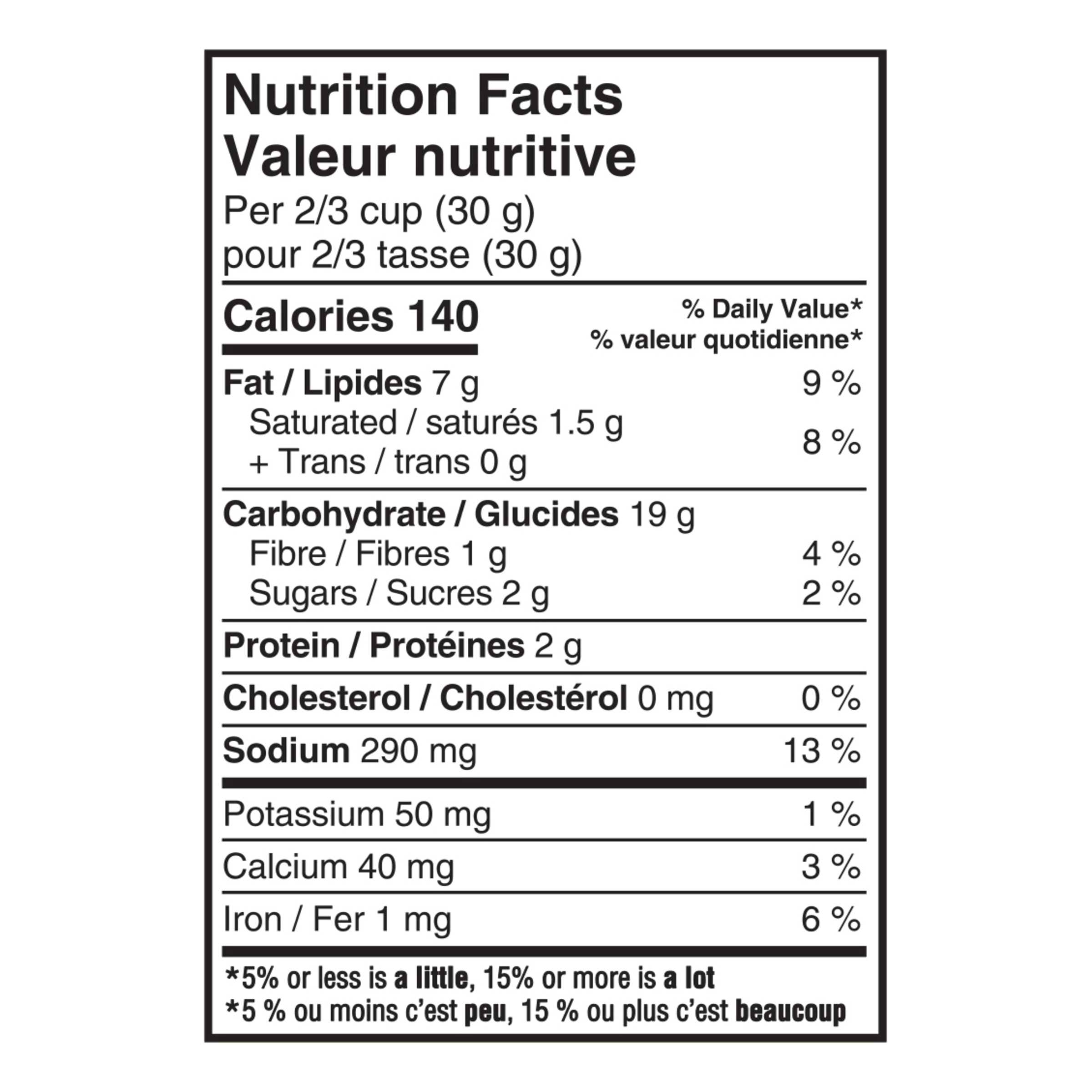 ---