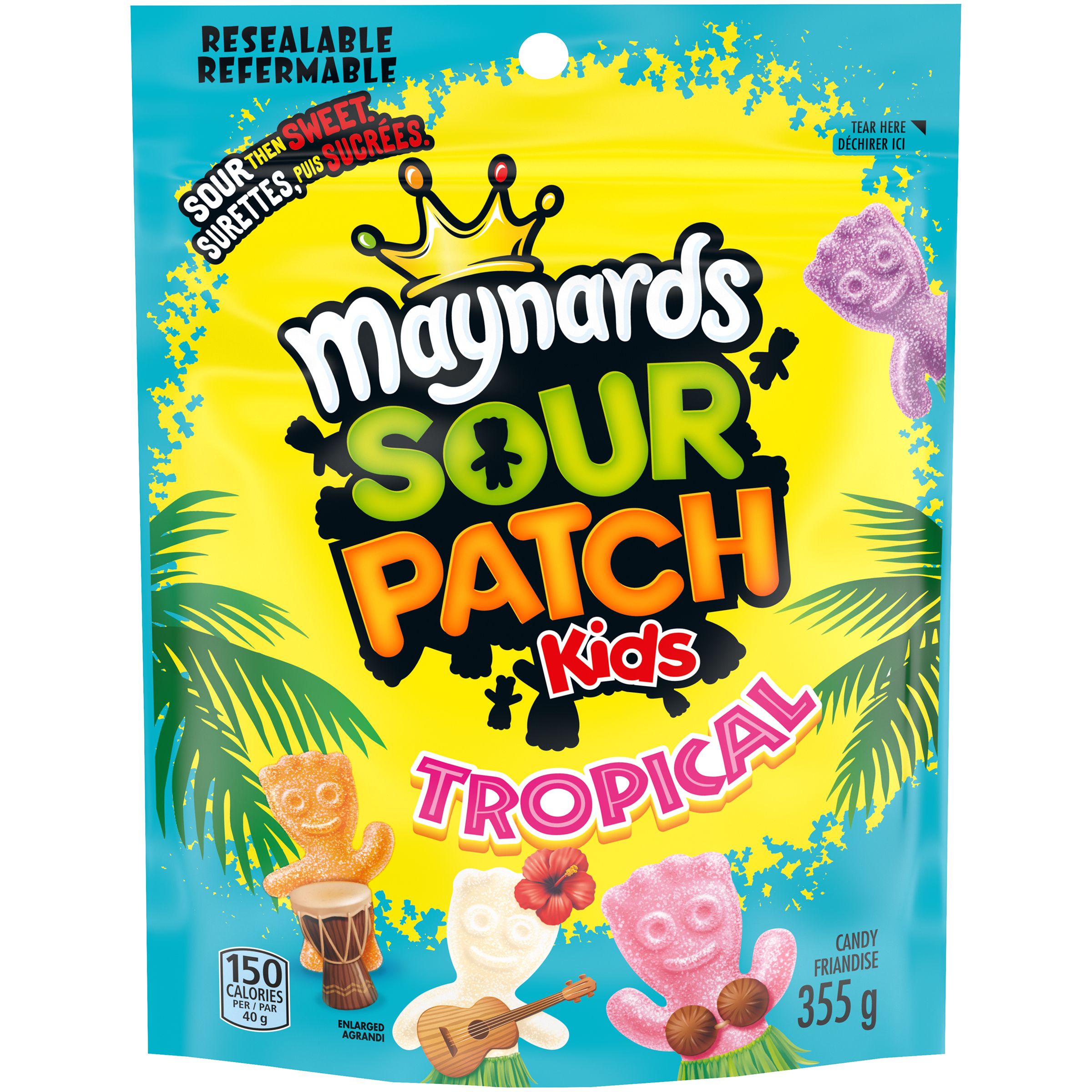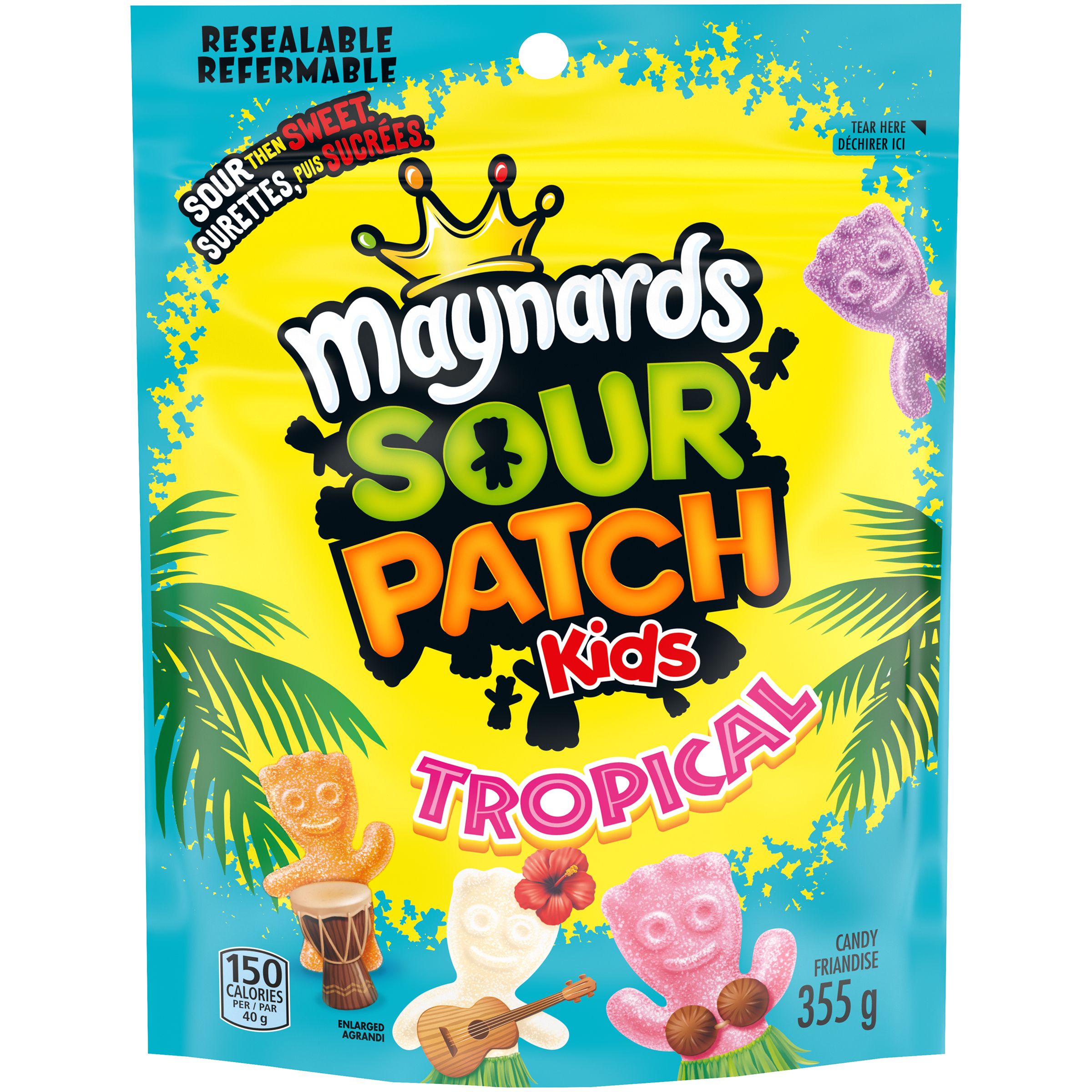 Maynards Sour Patch Kids Tropical Candy, 355G
Delicious & Mischievous SOUR PATCH KIDS TropicalFlavored Candy are mischief-filled sour-then-sweet treats. Soft, chewy, and oh so fun, these tasty candies have a fruity flavor and shape that helps you escape the everydayness of your day! Add this package of SOUR PATCH KIDS Watermelon Candy to your cart for sour then sweet treats.
---
SUGAR,
GLUCOSE SYRUP, MODIFIED CORN STARCH, TARTARIC ACID, CITRIC ACID, ARTIFICIAL FLAVOUR, COLOUR.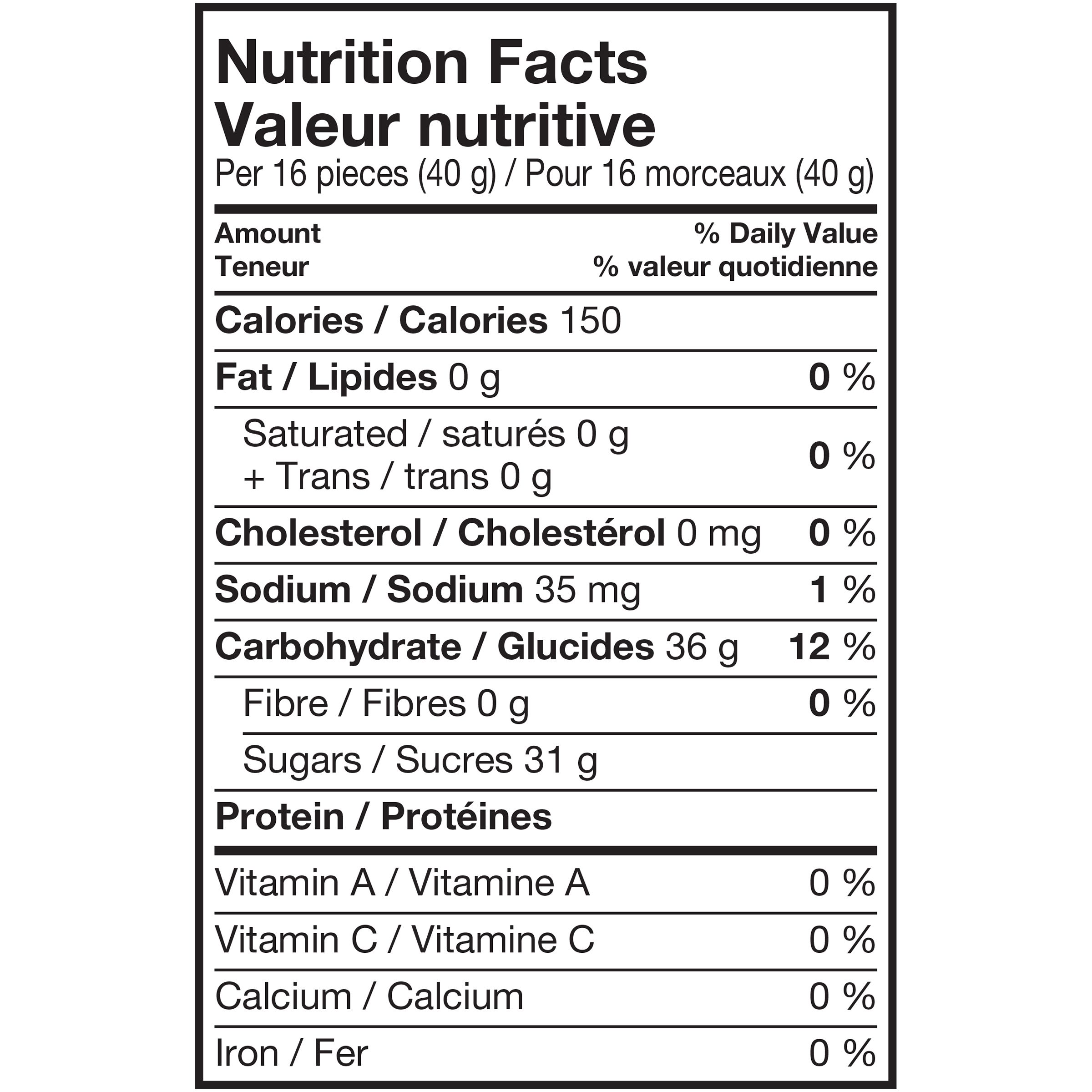 ---