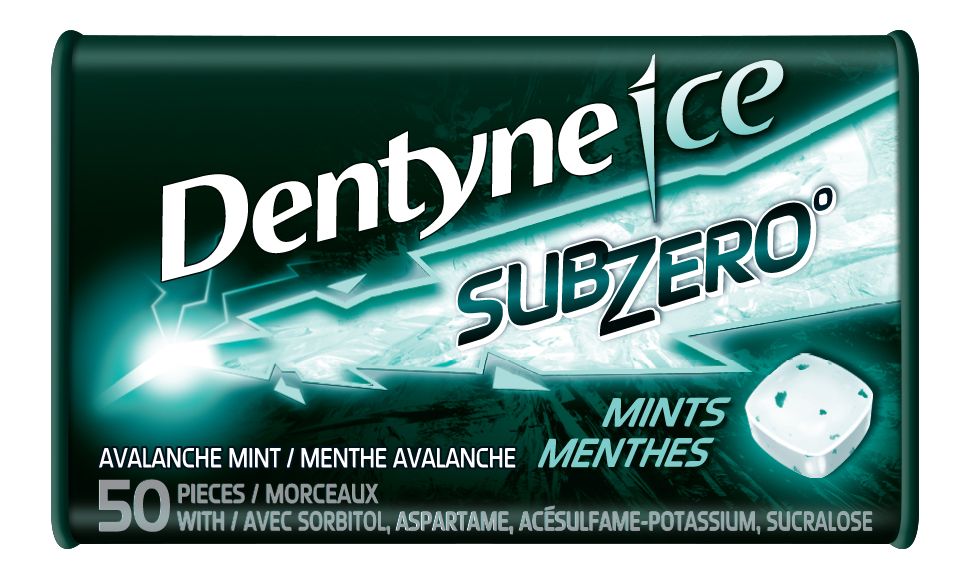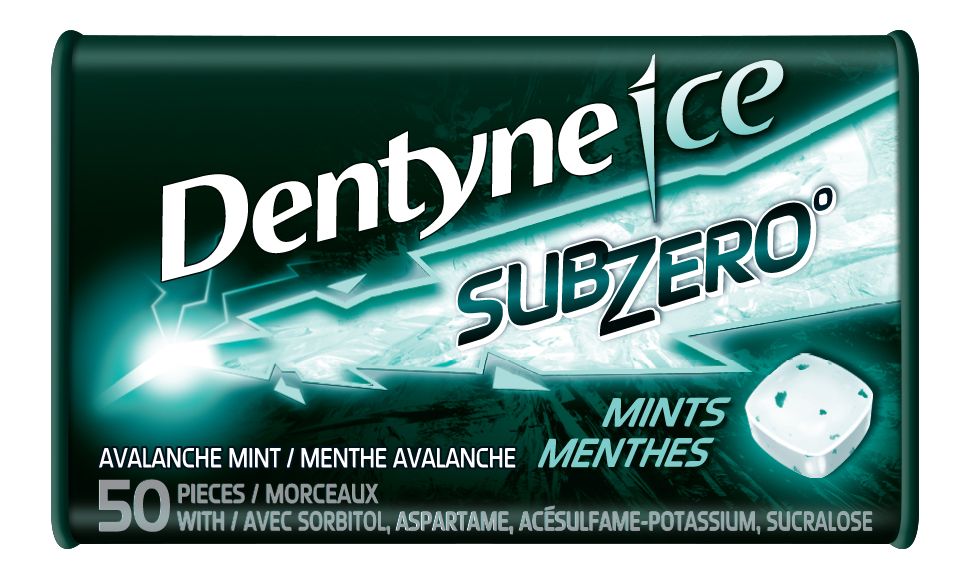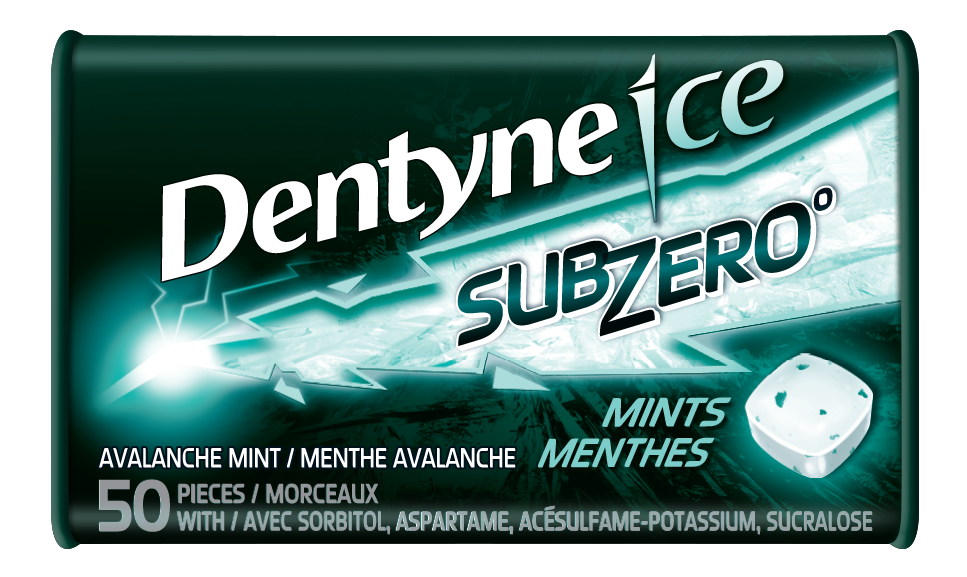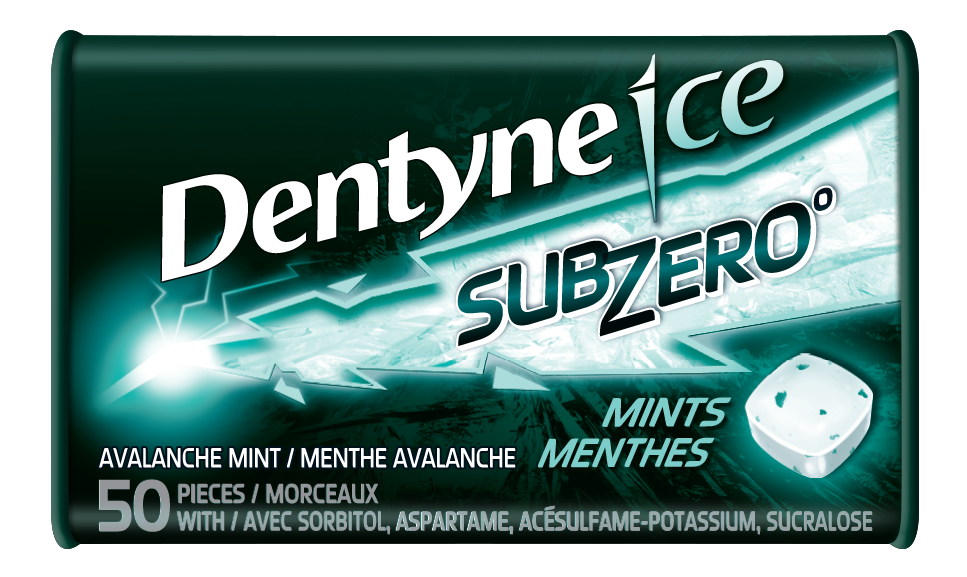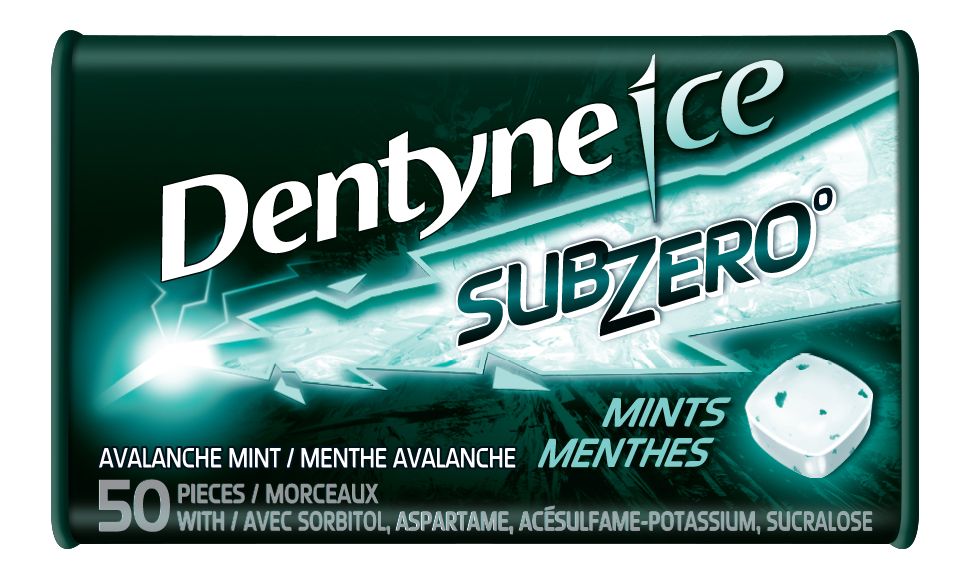 Dentyne Ice Sub Zero Avalanche, Sugar Free Mints, 1 pack (50 pieces)
Dentyne Ice Sub Zero Sugar-Free Mints combine strong mint flavours with cooling crystals to release an intense sensation that powerfully freshens breath. The convenient carrying tin makes it easy get fresh breath no matter if you're at home, work, or out with friends.
---
SORBITOL,
MAGNESIUM STEARATE, ASPARTAME (9.5 mg), ACESULFAME-POTASSIUM (3.2 mg), SUCRALOSE (2.6 mg), NATURAL AND ARTIFICIAL FLAVOURS, COLOUR (WITH TARTRAZINE). ASPARTAME CONTAINS PHENYLALANINE.
---